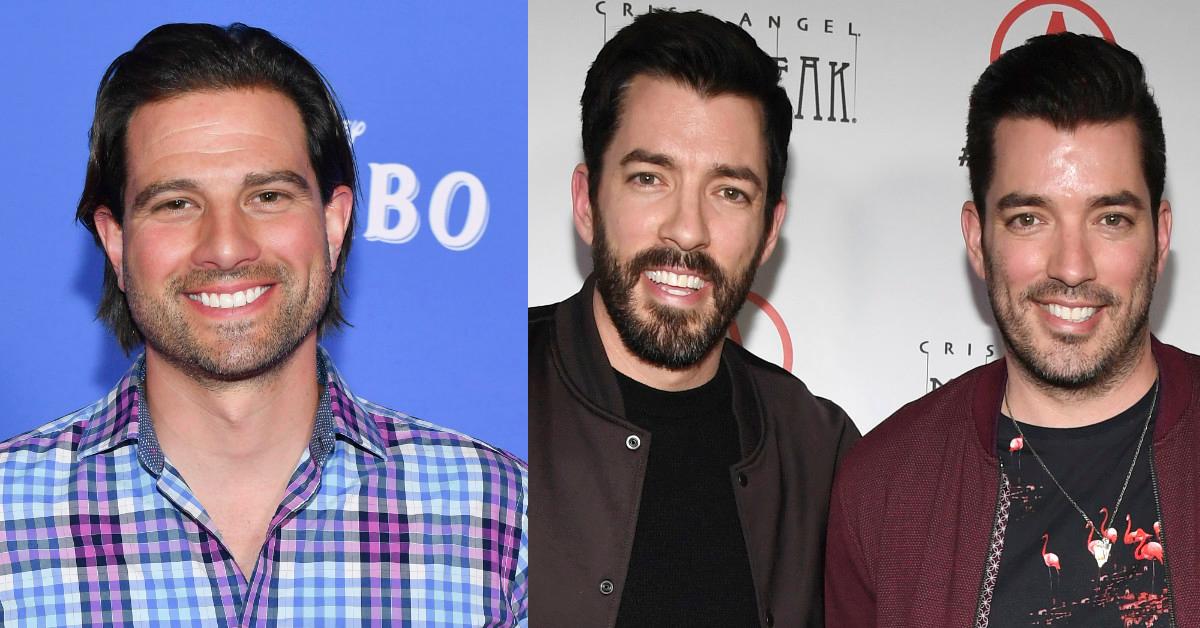 Is HGTV's Scott McGillivray Related to the Property Brothers?
They're all Canadian renovation experts with HGTV shows and the name Scott, but is Scott McGillivrayrelated to the Property Brothers' Drew and Jonathan Scott?
Sorry, HGTV conspiracy theorists, but there's no indication Scott has any relation to Drew and Jonathan. In fact, as he hosted them on his podcast this March, Scott said that he's "good friends" with the Property Brothers, having spent a lot of time with them off screen.
Article continues below advertisement
The trio also have crossed paths on screen several times. Scott, who hosts Income Property on HGTV, served as judge in the Season 6 premiere of Drew and Jonathan's HGTV show Brother vs. Brother, for example. They've also all appeared together on HGTV Insider, a show hosted by Drew and Jonathan's brother, J.D. Scott.
Scott McGillivray knows Drew and Jonathan Scott well… and not just because they're other heads of hair on HGTV.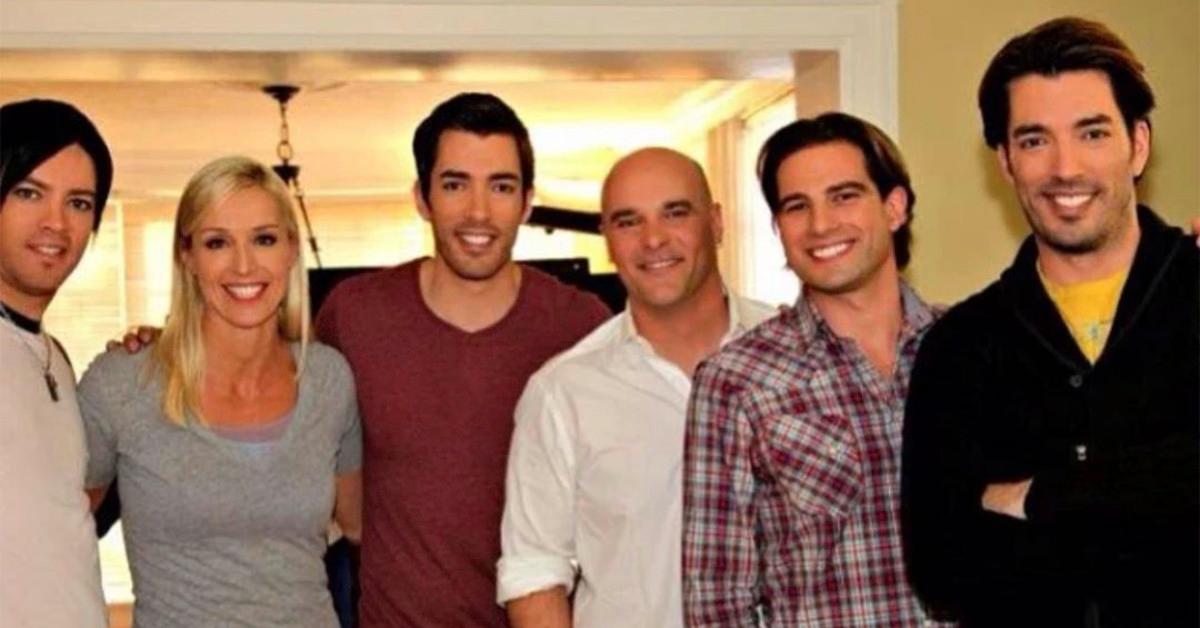 Scott referenced Drew and Jonathan and other hirsute HGTV stars in a 2017 People interview as he reflected on his nine years with the cable channel."There's a lot of hair on HGTV now, you know?" he quipped. "Once upon a time, I was the guy with hair, and there was, like, a bunch of bald dudes. And then they filled the space with a lot more hair, so now it's just a bunch of us with hair. It's not as special anymore."
Article continues below advertisement
But Scott did choose Drew and Jonathan's show Property Brothers over Chip and Joana Gaines' Fixer Upper when People made him choose a favorite. "Oh, they're gonna kill me," he said. "I've met Chip and Joana several times, and I like them. I don't know them as well as I know the Property Brothers, and since I have to see the Property Brothers sooner than I have to see Chip and Joana, I'm gonna say the Property Brothers!"
Article continues below advertisement
Scott hosted the brothers on his podcast and talked about their different career trajectories.
In that March episode of his podcast, The Real Estate Revel with Scott McGillivray, Scott sang Jonathan and Drew's praises. "These guys are doing a million things, but it did all start with real estate investing, investing in properties," Scott said, teeing up his interview with the twins. "They prove that great things can happen when you're not afraid to take an idea and run with it."
And yes, Scott is aware of his similarities to the Scott brothers: "We both have shows, we both are the same age," he observed. "Pretty much, if you describe one of us, it would look like all of us."
Article continues below advertisement
But Scott did say that he and Jonathan and Drew got into their careers from opposite directions. "I started investing in real estate because I wanted to grow a portfolio in real estate, and I have done so, and the TV show came out of that," he said. "The Property Brothers kind of started backward. They wanted to get into TV and acting, and they use real estate as a means to make enough money to be able to focus their time on that."