Zooey Deschanel Has Been Dating Jonathan Scott Since 2019 — Has She Been on 'Property Brothers'?
HGTV star Jonathan Scott — aka one half of the Scott Brothers — has been dating Zooey Deschanel since 2019. Has she been on 'Property Brothers'?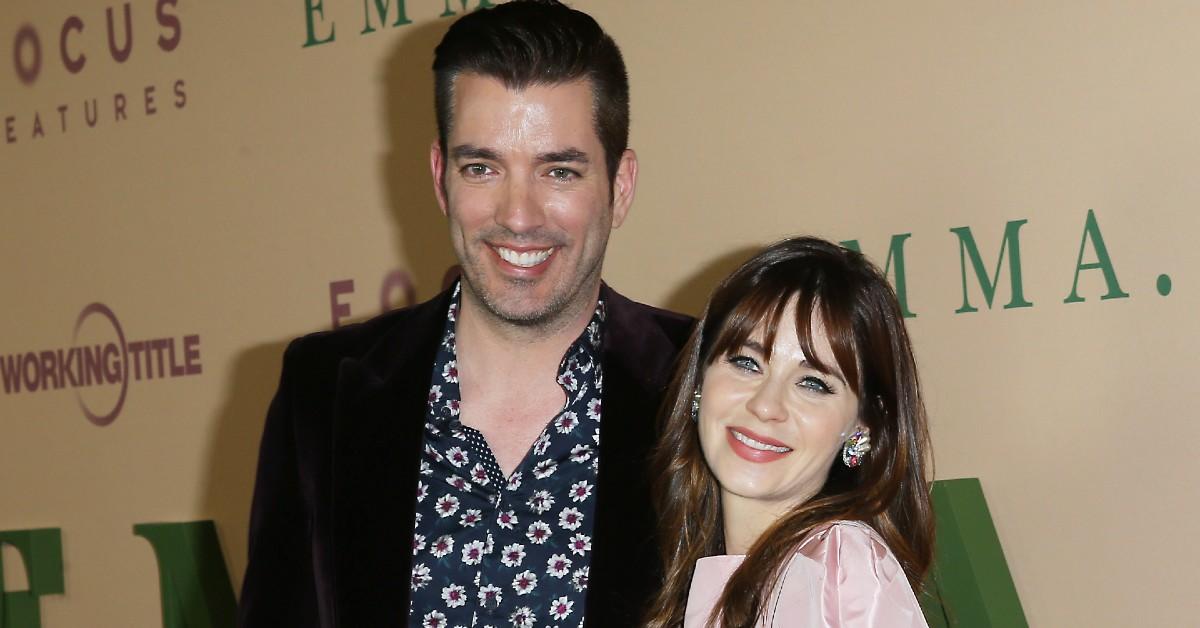 When you think of cable channel HGTV, you likely think of a handsome pair of blue-eyed identical twins — oh, and also home and garden renovation. Known for their Property Brothers series and its many spinoffs, such as Brother vs Brother and Property Brothers: Forever Home, Jonathan and Drew Scott have succeeded in taking over the Discovery Inc.-owned channel. With loads of industry knowledge, talent, and charm, the Scott Brothers are the hottest HGTV stars.
Article continues below advertisement
Since Property Brothers' 2011 debut, real estate expert Drew and licensed contractor Jonathan have convinced families and couples to gamble on old, decrepit fixer-uppers before wowing them with a final transformation. Their trendy, artistic executions of the wary homebuyers' visions are impressive, so it's no wonder the series has been on for a whopping 14 seasons.
Despite the Scott brothers' obvious star quality, it was perplexing to discover that actress Zooey Deschanel began dating Jonathan Scott in late 2019. Wait, what? What was initially considered a random celeb pairing turned out to be a super sweet, cavity-inducing relationship gone right. So, has the Queen of Quirky made an appearance on Property Brothers?
Article continues below advertisement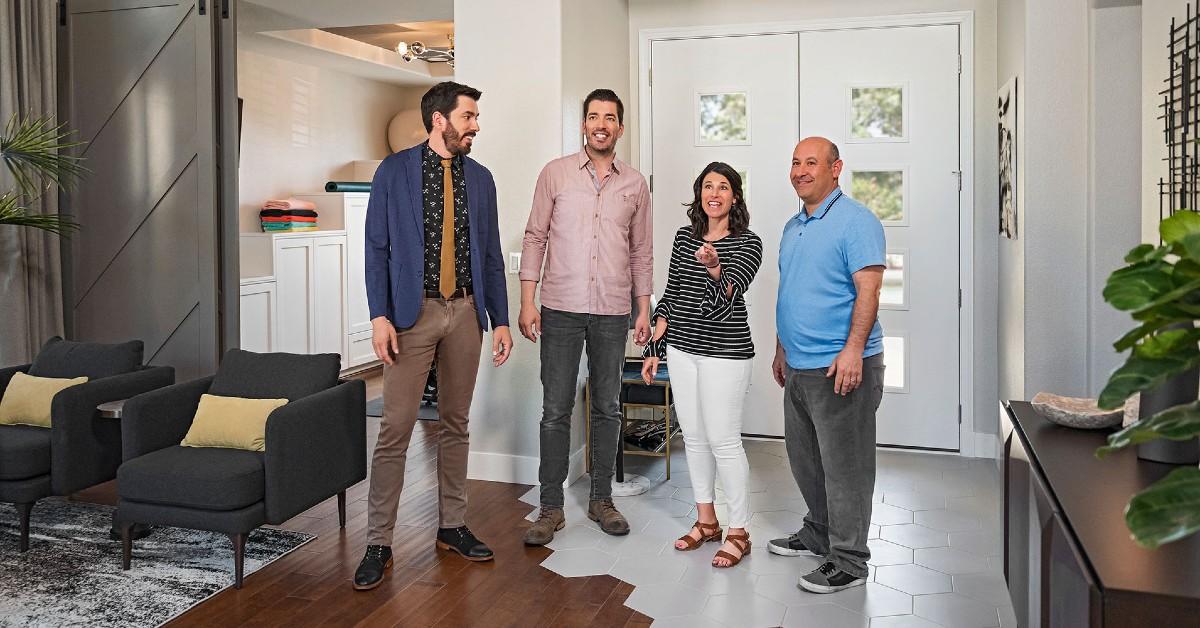 How did Zooey Deschanel and Jonathan Scott meet?
Who's that girl? It's Jonathan Scott's girlfriend, Zooey Deschanel. After four years of marriage and two children (whose middle names resemble those of woodland mammals), Zooey announced her split from hubby Jacob Pechenik in September 2019. By October 2019, she was already dating one-half of the Property Brothers. We love that for her.
Article continues below advertisement
The two met while filming an episode of Carpool Karaoke in September 2019. "I am seeing someone. I'm a very private person, so I don't typically talk about that. It's definitely special for me because I am the guy who raises the bar in what I'm looking for in a partner," Jonathan told Us Weekly before the relationship was public. "I was caught a little off guard. It was definitely a pleasant surprise."
Article continues below advertisement
The duo became "Instagram official" after Zooey posted a goofy pic of herself cradled in Jonathan's arms at Halloween Horror Nights at LA's Universal Studios. "Still processing how scared I was of these people dressed in spooky masks," her post read. The HGTV hunk and the 500 Days of Summer star are still going strong to this day.
Has Zooey Deschanel ever appeared on 'Property Brothers'?
While the Celebrity Dating Game co-host hasn't appeared on the OG Property Brothers, she made her HGTV debut in December 2020 on the Scott Brothers' show Celebrity IOU. In the series, Drew and Jonathan help (rich) A-list celebrities give back to their loved ones who deserve a generous surprise — said surprise being a personalized home renovation. Celebrity IOU has welcomed Hollywood stars like Brad Pitt, Viola Davis, and Rebel Wilson.
Article continues below advertisement
In the Season 2 premiere, Zooey Deschanel surprises her kindergarten BFF, Sarah, with a stunning open concept home renovation. The mom of two, who was studying to be a therapist at the time, "has devoted her whole life to helping people," according to Zooey.
Article continues below advertisement
"Sarah and I met before the first day of kindergarten because we were going to be in a carpool together," she stated. "From day one, everything Sarah did I thought was just the best." This is making us want to call each of our friends and babble about how much we adore and appreciate their existence.
The wholesome gesture is only a testament to the good in Zooey Deschanel and the Scott Brothers' hearts. Though we never thought we'd see the day Carpool Karaoke would act as a dating show, we're happy the famous cuties met each other.
Season 6 episodes of Property Brothers: Forever Home air Wednesdays at 8 p.m. EST on HGTV.