Drew Scott and His Wife Are Expecting Their First Child
Drew Scott and his wife Linda Phan are expecting their first baby, and some 'Property Brothers' fans want to know what their due date is.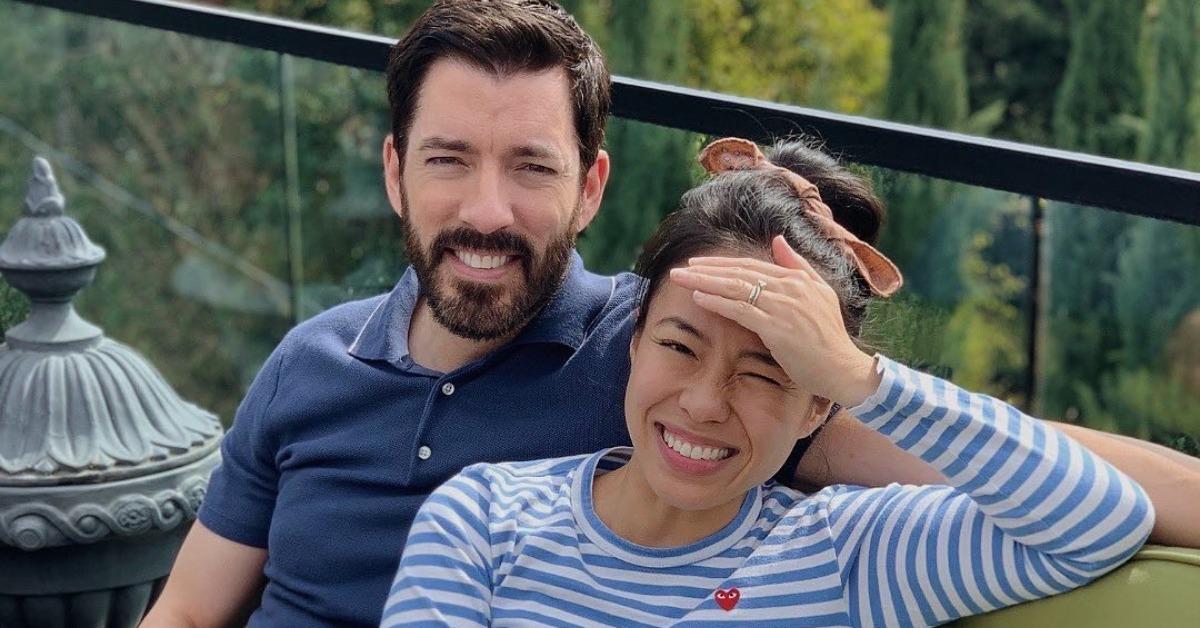 Fans who have followed Property Brothers since its inaugural season way back in 2011 know that twin brothers Jonathan and Drew Scott do nearly everything together. They even lived together for a little while until Drew got married.
But even though Drew and his wife, Linda Phan, are expecting their first child together, Jonathan hasn't yet followed suit.
Article continues below advertisement
Some fans are curious about when Drew's wife's due date is. And many are overjoyed about the news of the Property Brothers star becoming a dad. Even though Jonathan is still unmarried and dating actress Zooey Deschanel, he can be the doting uncle we all expect him to be.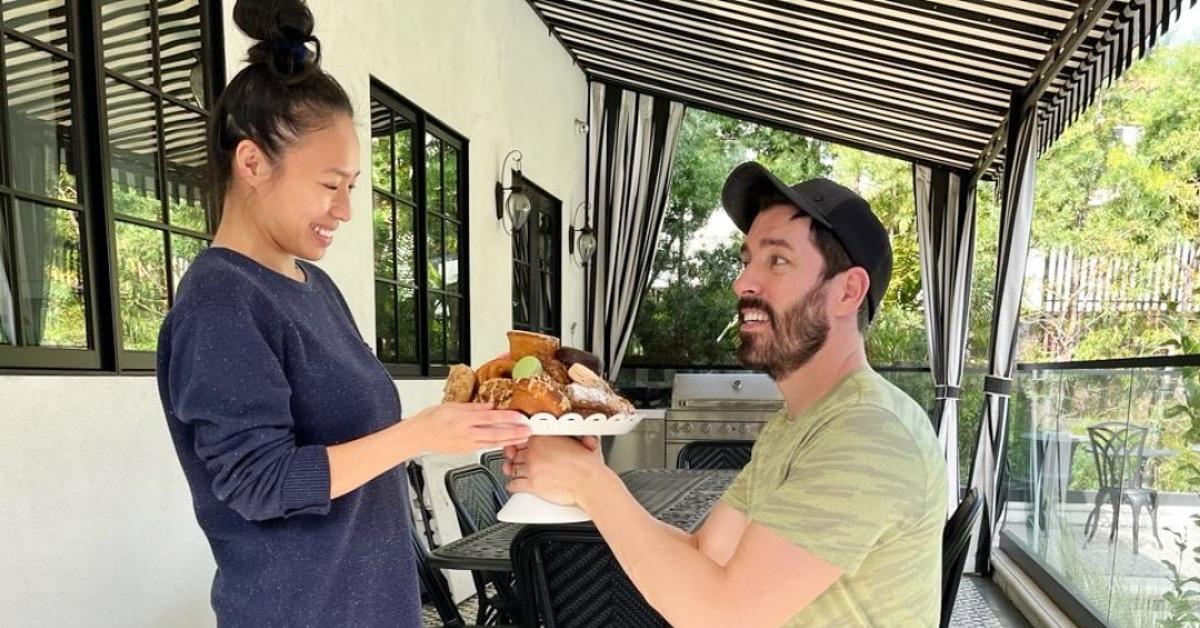 Article continues below advertisement
So, what is Drew Scott's wife's due date?
On Dec. 21, 2021, Drew and Linda shared identical Instagram posts announcing the pregnancy to their fans and followers. The caption said they are excited to share their journey and connect with other couples going through the same thing.
According to their podcast, At Home With Linda and Drew Scott, the wording was meant to reference Drew and Linda's experience with IVF, which they had started two years previously.
They went through two years of treatments in order to get pregnant. And now, Linda is due in May 2022.
"For a while I wasn't sure how much I wanted to share, or if I wanted to share at all," Linda told her husband during the podcast episode. "Even with close family and friends, we didn't tell them right away just because I needed to process the feeling myself before diluting it with other people's excitement."
Article continues below advertisement
But with the news out there, Drew and Linda have seen an outpouring of support from those close to them as well as from fans. And the couple agreed they wanted to be open about their experience, sharing both the good and the bad of their journey to help other couples in the same position.
Article continues below advertisement
Jonathan Scott doesn't have kids yet.
Although Jonathan and Drew do everything together professionally and they're close outside of TV too, Jonathan has yet to become a dad himself. Instead, for now, he is the fun uncle, and he doesn't seem disappointed with it. He shared an Instagram photo of himself in a T-shirt that says "This is what a cool uncle looks like."
In the caption, Jonathan wrote, "Was this a better choice than the Hunky Unky shirt? Seriously though … Congrats @mrdrewscott and @imlindork. You'll be absolutely wonderful parents."
Article continues below advertisement
Jonathan was married to his now ex-wife Kelsy Ully from 2007 until 2013, and they never had children. Jonathan and Zooey haven't taken too many big steps in their relationship just yet. There are often engagement rumors, but they seem content with the way things are between them.
And Drew seems happy for his brother and ready for the new addition to their family.
Watch Property Brothers: Forever Home on Wednesdays at 8 p.m. EST on HGTV.