Sean Hayes Is a Tony-Winning Perfomer — Who Is His Husband?
Sean Hayes won big at the 76th Tony Awards and dedicated his award to his partner during his speech. Who is Sean's husband?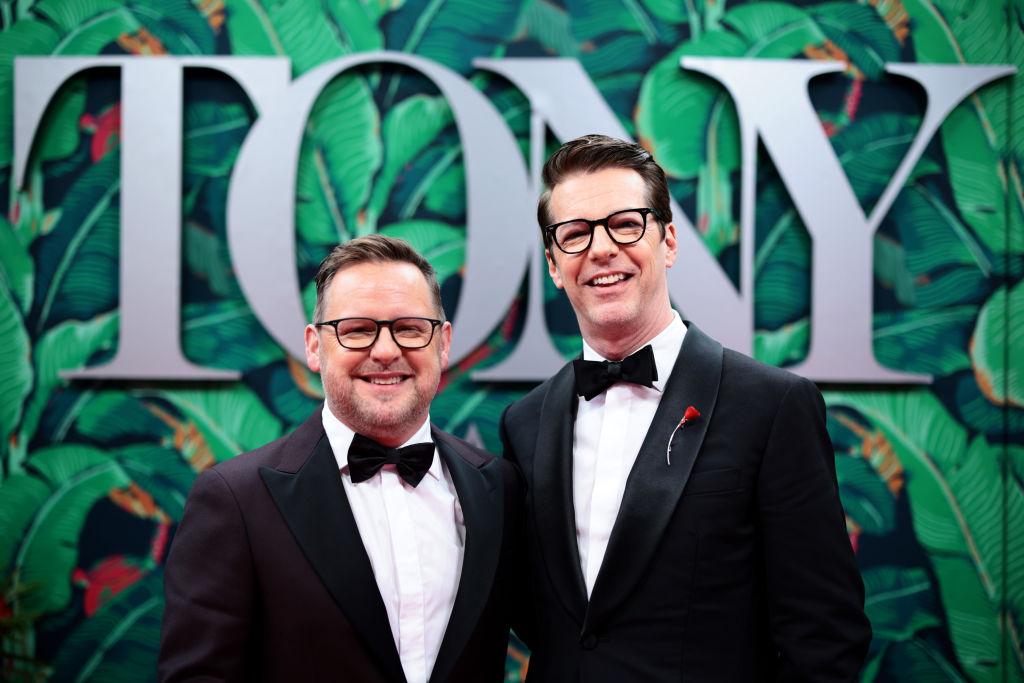 Celebrities and their partners have fascinated the public since the dawn of entertainment media. Famous couples have taken over tabloids, reality television, and countless other forms of entertainment media. Some have become darlings in the public eye, while others have been subject to controversy amid their relationships. For successful actors, there are often questions about who they're dating, how long they've been with their partner, and a want to know more about them.
Article continues below advertisement
Sean Hayes had all eyes on him after scoring a win at the 76th Tony Awards, but he didn't attend the show alone. Who is his husband and how did they meet?
Who is Sean Hayes' husband, Scott Icenogle?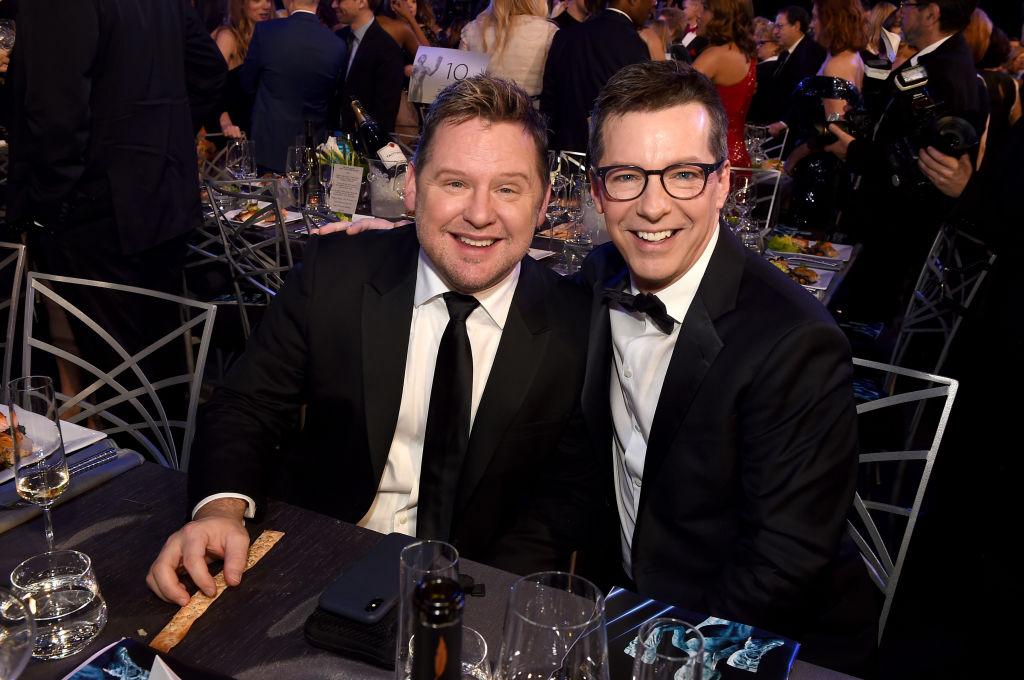 Sean met his husband, Scott Icenogle, on The Ellen DeGeneres Show. Scott was the DJ for the talk show, and the couple met while on set. The couple dated for eight years before secretly getting married in November 2014. While the two have been open about their relationship, their actual wedding was not up for public viewing. Sean is an actor and musical composer, most recognized for his work on Will & Grace.
Article continues below advertisement
Scott describes himself as an "army brat" and moved around frequently during his childhood. He later went on to attend the University of Iowa, where he studied communication and participated in the university's well-known marching band.
Scott's musical career is not just limited to the composition of scores for television — he also gained some recognition through his dance remixes. The couple also earned popularity through their lipsyncing videos posted to the heavily-followed YouTube channel, The Kitchen Sync. Though they haven't posted in a while, the couple still creates videos that are shared online.
Article continues below advertisement
Sean and Scott have always been open about their relationship.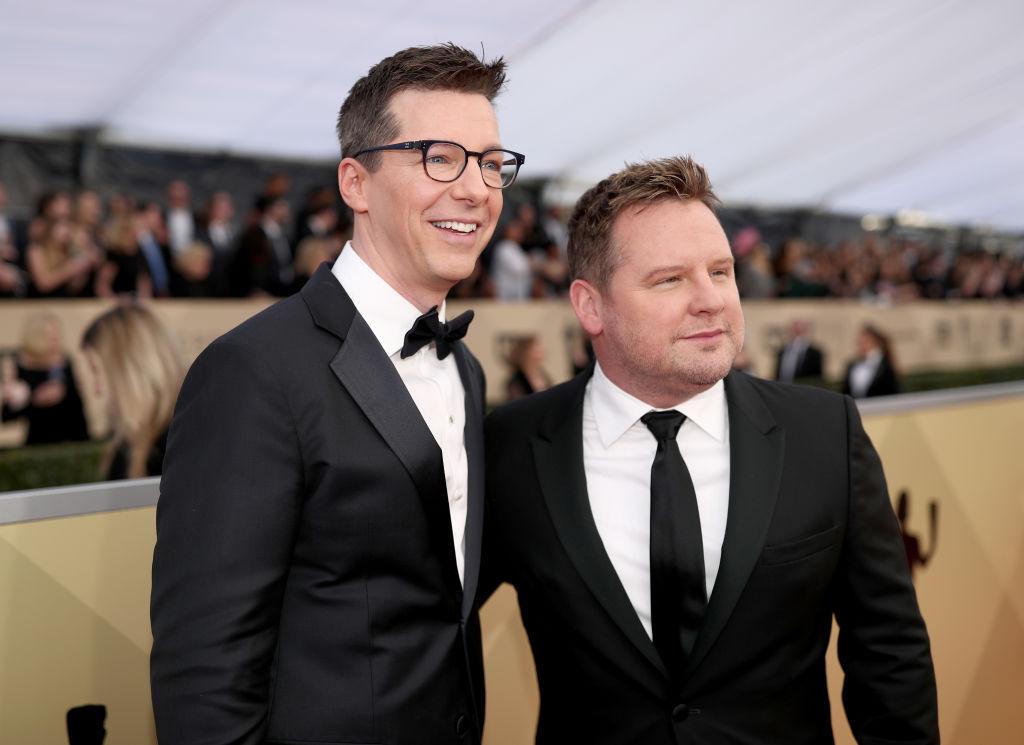 "I spoke to Ellen, and I was like, 'Oh, he's cute and nice and seems funny,' " Sean said about Scott to People in a 2018 interview when thinking back to the couples' first meeting. "But I saw him, and I knew that that's the type of person I need to be with. ... I know he'll make me better, and he's a very grounded, stable person, and I'm a crazy actor." He then said his spouse is the "greatest person" he's ever known. "He's the nicest, most genuine, kind, giving, caring, loving man I know," he continued.
Throughout their relationship, Scott and Sean have been partners both creatively and romantically. Outside of their YouTube channel, the pair have written a children's book, Plum, which takes inspiration from The Nutcracker. It's been hinted that they'll continue to write books together in the future. Additionally, they've shared details on how they collaborated when working on the interior design of their Los Angeles home.
During his acceptance speech at the Tony Awards, Sean dedicated his win to his spouse. "First of all, my husband, Scotty — it's Scotty, right? I can never get it right. You are my purpose, every single day of my life," the actor said after addressing the crowd at the event.