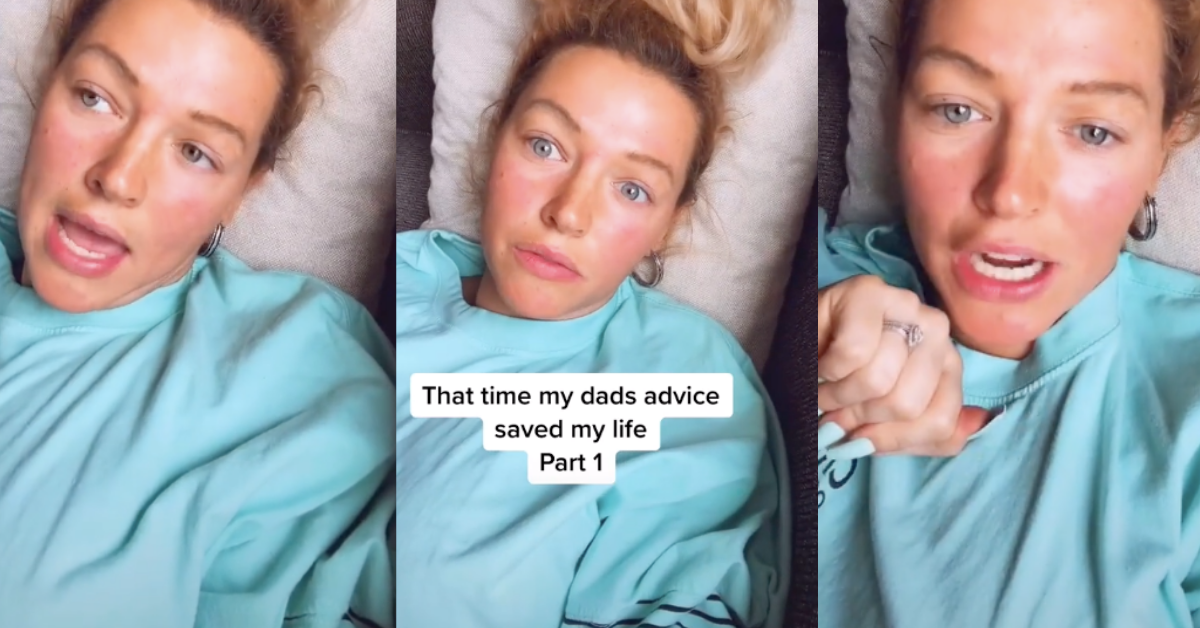 This TikToker Credits Her Secret Service Dad's Advice With Saving Her Life
A TikToker shared what it was like to grow up as the daughter of a secret service agent. She also detailed a time when his advice saved her life.
The social media app TikTok has become a treasure trove for life hacks, tips and tricks, and profiles on super interesting people. Some TikTok users have introduced us to their famous parents, while others have spilled the tea on celebrities they've worked with or waited on. More recently, a woman is going viral because of her dad. While he's not famous, he does have an interesting occupation.
Article continues below advertisement
Lauren shared that her dad taught her about safety and security.
Lauren's TikTok account is basically dedicated to stories, tips, and life hacks that her dad taught her over the years. She explains in one video that her dad would "always drill situational awareness" into her head, telling her to always be aware of her surroundings, to "question everything," and "question everybody."
Article continues below advertisement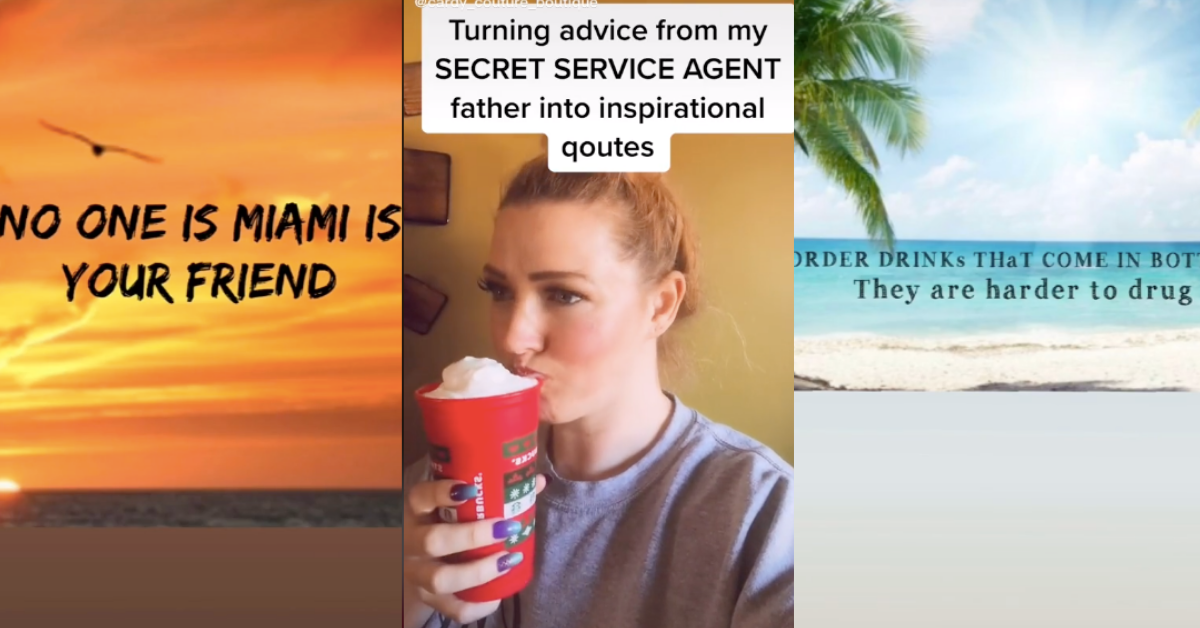 She told a story about a time in 2014 when she was shopping at Marshalls, where she says she had a "false sense of security" because she'd been there so many times before. Lauren recalled noticing a man in the curtain section with a rope curtain tie in his hand. She then noticed him heading to the checkout with multiple curtain ties.
Article continues below advertisement
She described "feeling a presence" upon her, so she took her dad's advice and made sure that she got a good look at him. She turned to stare at the man. Her dad told her, "Clothes can be removed, hair can be changed, but birthmarks and tattoos are always permanent."
Lauren noted an eagle tattoo on the man's calf.
Article continues below advertisement
Lauren was thankful for her dad's advice, and says it saved her life.
Lauren continued her story on TikTok, saying she wanted to leave the store after the man, and chose to open up a store credit card in order to stall for time. However, when she finally left the store, the man was outside and began to follow her.
Article continues below advertisement
The man attempted to get Lauren's attention by claiming that he had a money-making opportunity for her. He suggested they go to her car to talk more about it. Lauren was torn between going to her car and locking her doors, or avoiding her car altogether because she worried he could find out more information about her from her license plate.
Lauren then spotted another car in the lot and ran towards the driver, prompting the suspicious man to run away. Lauren said, "Thank God that I was aware of what was going on in the store when he was following me and then [made] better decisions to not go with him."
Article continues below advertisement
Lauren has made other videos dedicated to her dad.
Since her story went viral, Lauren has racked up hundreds of thousands of views and over 40k followers. Other videos posted on Lauren's TikTok follow along with the "inspiration quote" meme making the rounds on the video app.
She posts advice her dad has given her over the years, which includes, "Never turn your back towards the door," "Nothing good comes after 11pm," and "Never take a jog before 8 a.m." He also advises the following: "Order drinks that come in bottles, they are harder to drug," "Men don't ask for help," and "If you think you are being followed, make four right turns."