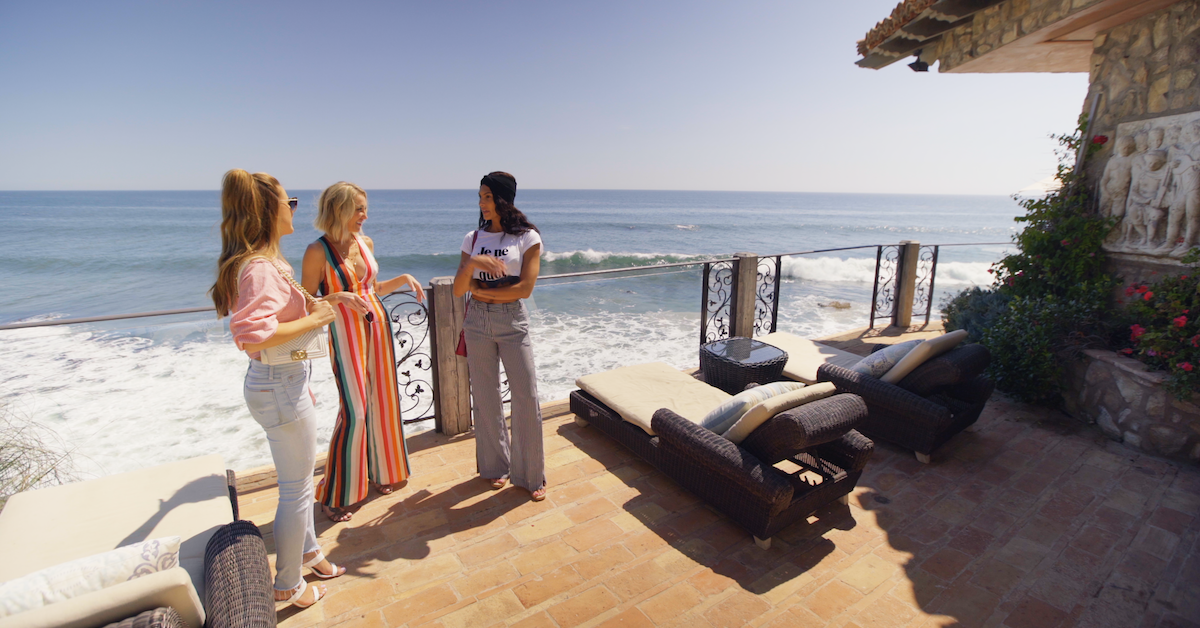 Meet 'Selling Sunset's Newest Realtor: Amanza Smith
It's true that we didn't know what to expect when Netflix released Season 1 of Selling Sunset in 2019. Was it going to be a reality show about real estate agents? Or would it be about catty infighting?
Article continues below advertisement
The answer, it turns out, is a little bit of both — and we honestly mean it when we say it's a super enjoyable watch filled with dream houses and backstabbing drama.
Which is why we were elated to find out that Netflix had renewed the series for a second season. The fierce Oppenheim Group brokers are back, for work, weddings, and more.
But we did pick up on one new face: Amanza Smith, who's just getting started working with the team. And it seems she's going to be playing an important role in a lot of the group's drama. Keep reading.
Article continues below advertisement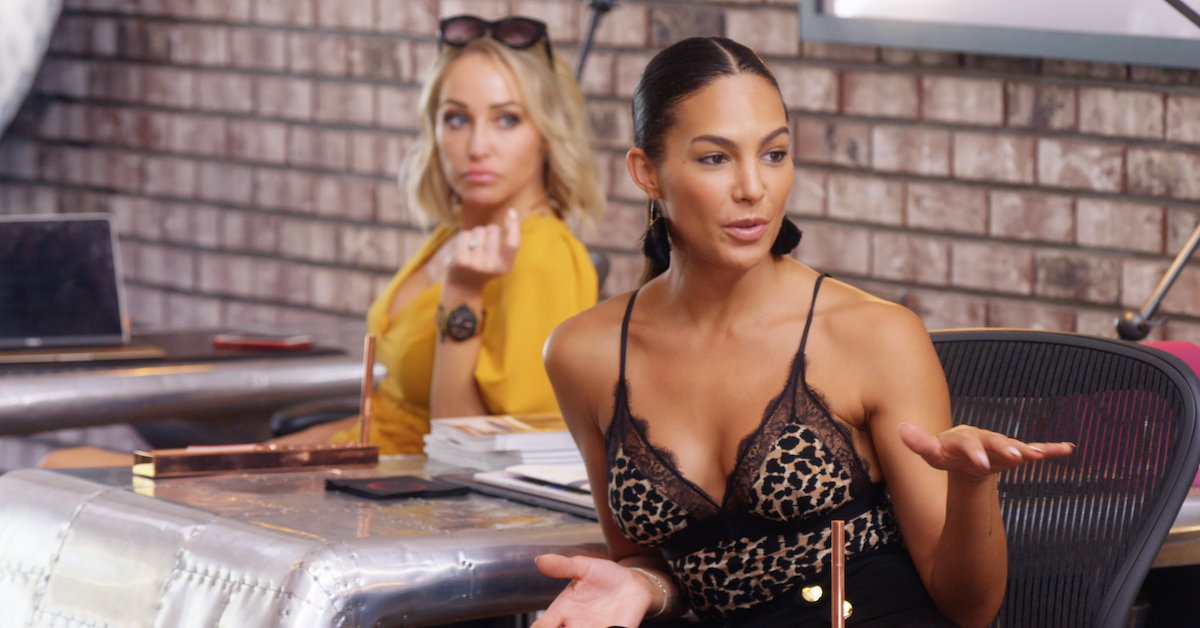 Who is Amanza Smith from 'Selling Sunset'?
Amanza is a realtor associate and interior design specialist, and the newest addition to the Selling Sunset cast. "I've known Mary and Jason 19 years now," she says in a teaser.
"Now that i'm an agent it's like, cha-ching cha-ching cha-ching cha-ching," she adds.
Article continues below advertisement
From the looks of the trailer, Amanza is going to be getting into all of the blondes' business. "I'm not intentionally bashing your relationship," she says at one point to one of the realtors. Later, she doubles down on stirring the pot. "Christine always talks about loyalty, loyalty to friends," she says of newlywed realtor Christine Quinn. "I'll show you loyalty."
There's one thing we can agree with so far, and that's a statement from Christine herself: "They say there's too many cooks in the kitchen, there's too many b--ches in this office."
The trailer shows tensions are running rampant between Christine, who's showing off her new engagement ring on the show, and Mary, who isn't planning on inviting the whole cast to her glamorous wedding.
Article continues below advertisement
Follow Amanza on Instagram!
In addition to interior designing and selling houses, Amanza is a jack (jane?) of all trades. She's had a successful career in modeling and entertainment, including a position as an NFL cheerleader for the Indianapolis Colts, features in many magazines, TV commercials, and two seasons of the hit NBC game show Deal or No Deal, according to her official bio.
Article continues below advertisement
Now, Amanza is honing in on "her first love, interior design." The single mother of two has her own home decor company, called Kidterior Design, which is worth a follow on Instagram. On her own personal account, she seems to be gearing up for the Selling Sunset premiere along with the rest of us.
"Wanna know what I'm talking about??? You'll have to tune in to find out on May 22 when Season 2 of #SellingSunset begins streaming on @Netflix!!!" she captioned a muted video of herself talking and laughing. "See why I'm nervously giggling and soooo much more!"
We certainly can't wait to tune in to see the drama and gorgeous houses The Oppenheim Group has in store for us when Season 2 premieres May 22 on Netflix.