Surprise! There's Another Season of 'Selling Sunset' About to Premiere
Netflix surprise announced a premiere date for the third season of 'Selling Sunset'! So, what can fans expect to see? We have some spoilers!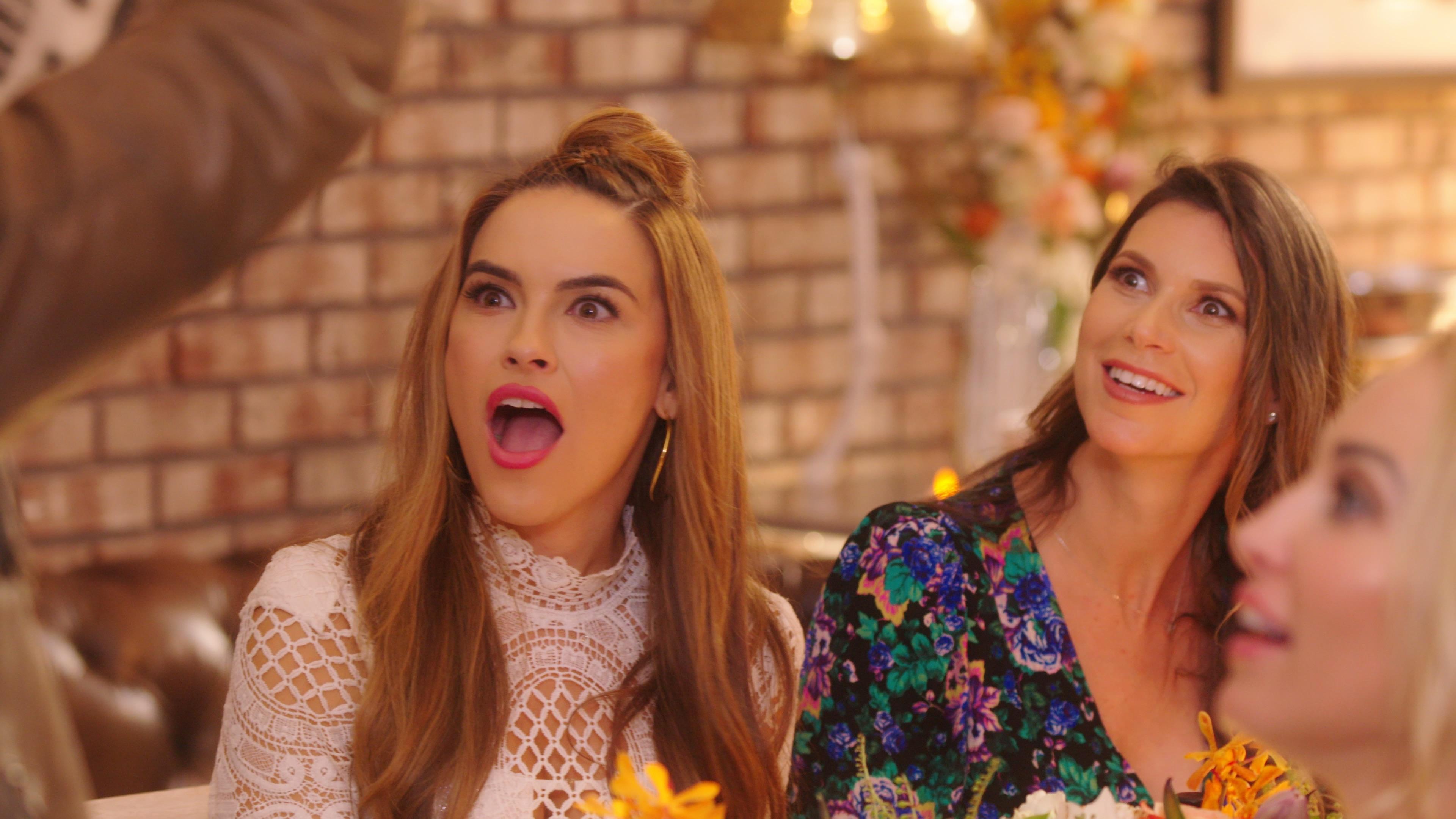 If you just wrapped up Season 2 of Selling Sunset and were hoping for more episodes, we have some great news for you! On the same day as Season 2 debuted, Netflix surprise announced a premiere date for the third installment!
Article continues below advertisement
The hit Netflix reality show, from the creators of Laguna Beach and The Hills, follows the lives of a group of successful women in Los Angeles's ultra-competitive, high-end real estate market. Lionsgate SVP Alice Dickens-Koblin describes the show as "bold, fun, and full of drama that will engage audiences episode after episode."
Article continues below advertisement
Season 3 will come full circle with a wedding and a divorce.
Christine Quinn's wedding to the businessman Christian Richard will be a major plot point of Season 3. "It was the most spectacular event I've ever attended or even seen on television," newcomer Amanza Smith recalled in an interview with Women's Health.
Article continues below advertisement
"This was like if Kylie Jenner has a birthday party for her daughter, that was the equivalent of Christine's wedding. I was telling all our friends after that, 'You know what, if any of us get married again or get married in the future, just go to the courthouse because there's no way we can top Christine's wedding.' It was unbelievable."
Chrishell Stause's divorce from 'This is Us' star Justin Hartley gets tons of screen time.
Chrishell and This Is Us star Justin Hartley filed for divorce in November of 2019 citing "irreconcilable differences." According to the Season 3 sneak peek, Chrishell was blindsided by the split. "I'm just kind of in shock with it all," she says in a voice-over. In another scene, we see Chrishell tell Mary Fitzgerald, "I love him so much, this was my best friend. Who do I talk to now?"
Article continues below advertisement
"Where the show picks up, that was my life and, unfortunately, you are going to follow the journey of that — the good and the bad," Chrishell told Entertainment Tonight. While she is letting fans see the raw sadness that followed her divorce announcement, she assured fans that she will not be commenting much on the footage. "When it gets to the bad, I am going to go under a rock, and I am going to go off the grid," she said.
Article continues below advertisement
Someone finally sells the infamous $44 million house.
This jaw-dropping house is 20,000 square feet, includes a 15-car garage, four hot tubs, a wrap-around infinity pool, rooftop deck, theater, wine cellar, and spa. In the end, it was sold for $35.5 million in December 2019. The season three sneak peek opens with the announcement that the house finally sold.
"It was Jason. He sold it to a couple," Amanza explained, saying that before the house went off the market, Jason also showed the house to a good-looking bachelor. "I was upset because we were kind of hoping that the really handsome single bachelor would buy it so we could go and hang out at the pool," she joked.