'Seven Kings Must Die' Concludes 'the Last Kingdom' Series This Way (SPOILERS)
Netflix Viking series 'The Last Kingdom' concludes with an epic film 'Seven Kings Must Die.' Here's the film's ending, explained.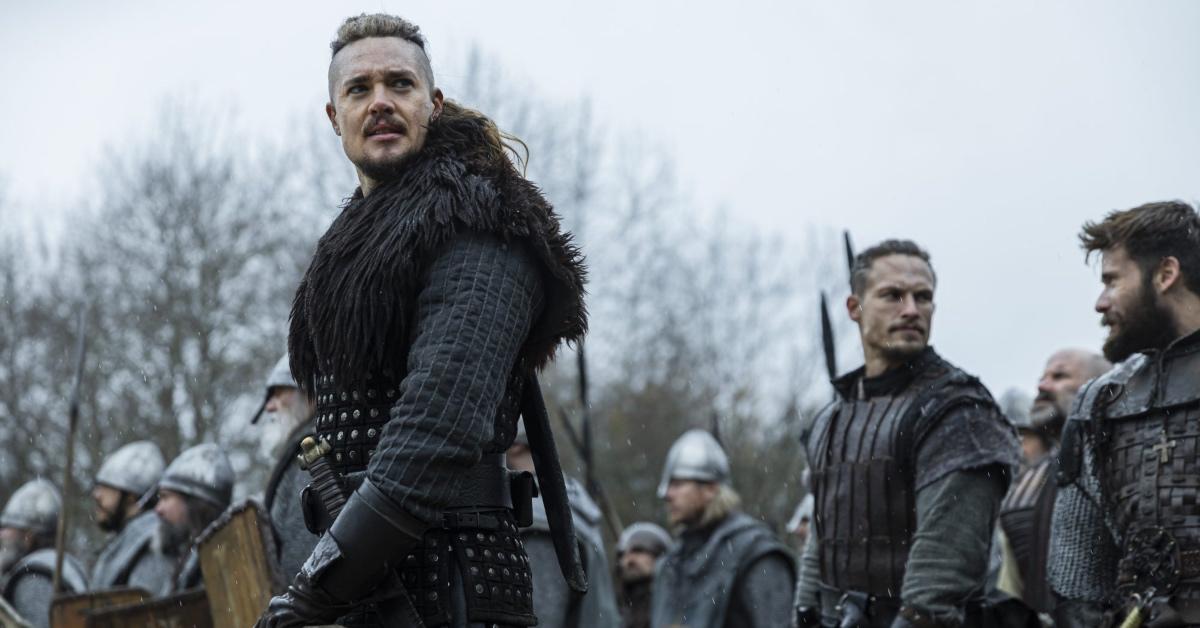 Spoiler alert! This article contains spoilers for Seven Kings Must Die, which serves as the ending to The Last Kingdom on Netflix.
Historical British TV series The Last Kingdom turns Bernard Cromwell's series The Saxon Stories into a live-action historical drama not to be missed. After five seasons of the show on Netflix, the streaming service has wrapped up all major storylines with a film called Seven Kings Must Die.
Article continues below advertisement
Naturally, with so many important storylines to conclude, fans are curious to know how Seven Kings Must Die ended for all their favorite characters. Here's the ending of Seven Kings Must Die, explained.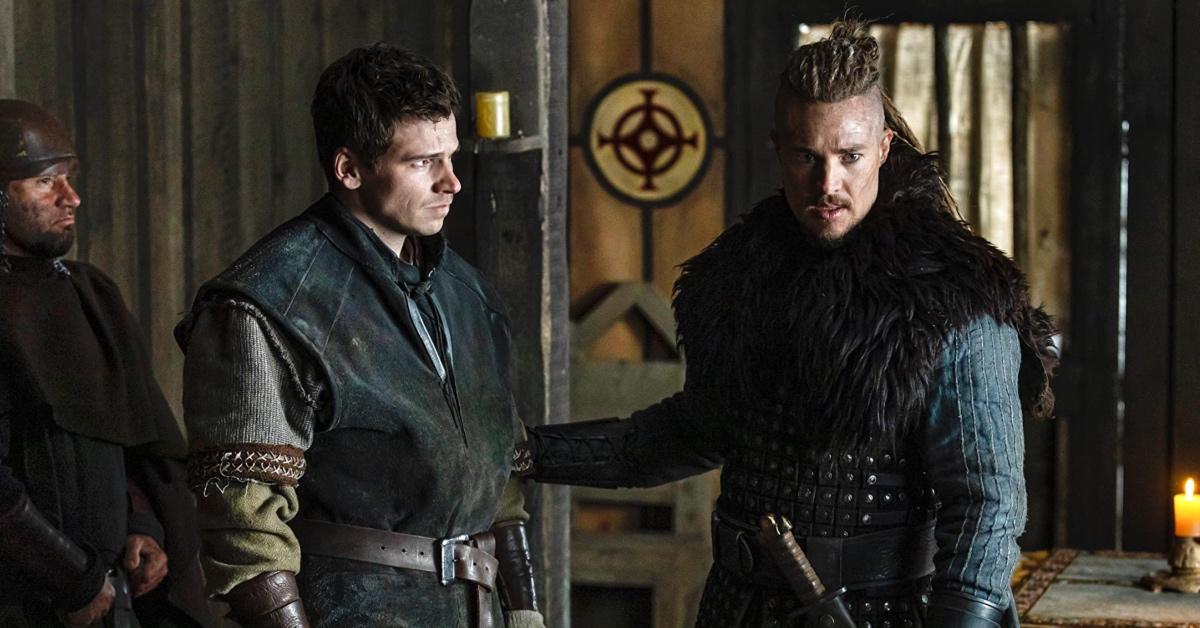 Article continues below advertisement
Here's the 'Seven Kings Must Die' ending, explained.
Seven Kings Must Die is based on the book War Lord, the conclusion to Bernard Cromwell's series. The main character Uhtred of Bebbanburg (Alexander Dreymon), has allied himself with Anglo-Saxon King Aethelstan (Harry Gilby) to take on combined forces from the surrounding kingdoms.
As a master strategist, despite the odds against him, Uhtred works hard to give his forces an advantage. However, during the early stages of the fray, Father Pyrlig is injured, and Uhtred believes him to be dead. The fighting continues, with King Aethelstan locked in a fight with Ingilmundr, which draws Uhtred's attention. Concerned for his king, Uhtred attempts to make his way over to where they're fighting but gets mortally wounded in the process.
Article continues below advertisement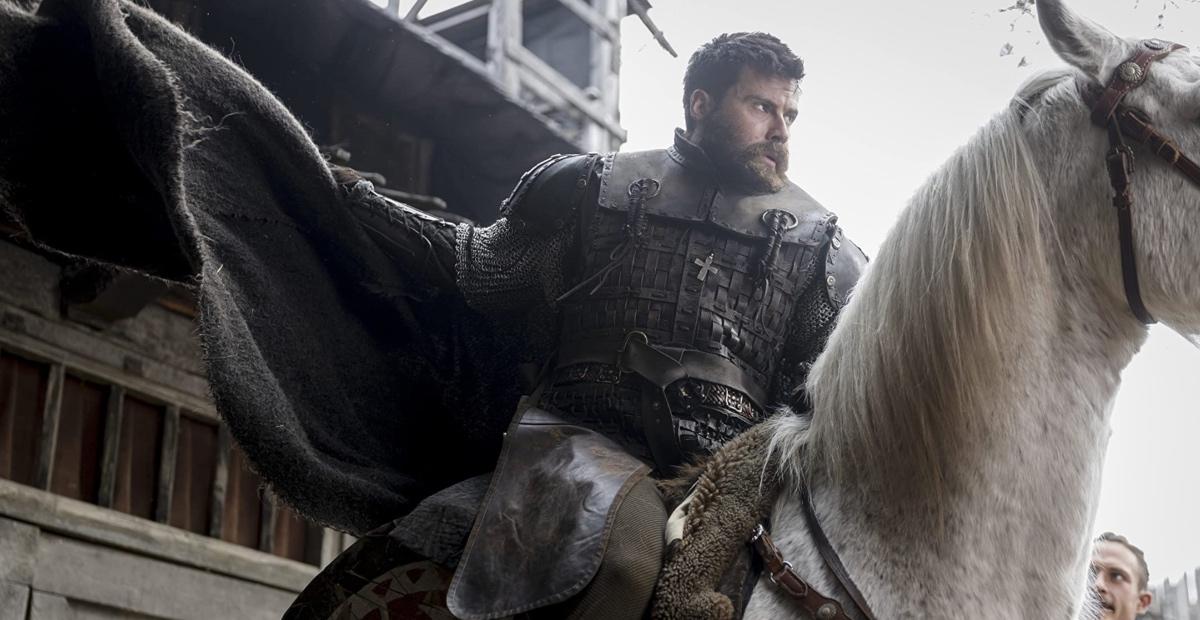 Thankfully, despite his wounds, Uhtred witnesses Aethelstan defeating Ingilmundr and notices Father Pyrlig is alive before he blacks out. During the fighting, many of the various kings of Ireland, Scotland, Orkney, Man, Shetland and Strathclyde lose their sons, the "seven kings" predicted to die by Ingrith. Knowing their family lines are in danger, the kings retreat, much to the displeasure of Anlaf, who also retreats.
Article continues below advertisement
In the battle's aftermath, King Aethelstan sentences Ingilmundr to death for treason, and Finnand and Sihtric discover Uhtred, who is alive but barely. The group returns to Bebbanburg, where they wait to see if Uhtred will recover. In his final moments, however, Uhtred chooses to use what little strength he has to swear fealty to Aethelstan, marking him the new King of Northumbria and uniting all of England under one banner.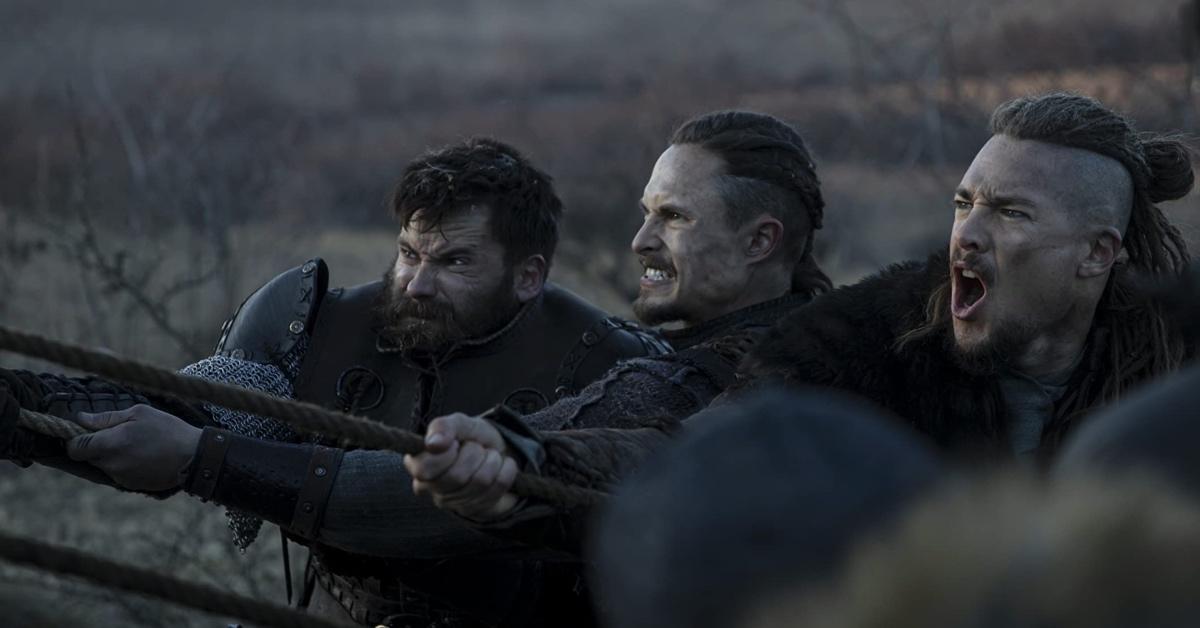 Article continues below advertisement
However, Uhtred did create a catch: Aethelstan was to never marry or have children, so his crown would go to his younger brother without question when the time came.
Once his terms have been uttered, Uhtred dies in his home at peace. We couldn't imagine a more suitable ending for his story!
The Last Kingdom: Seven Kings Must Die is now available for streaming on Netflix.