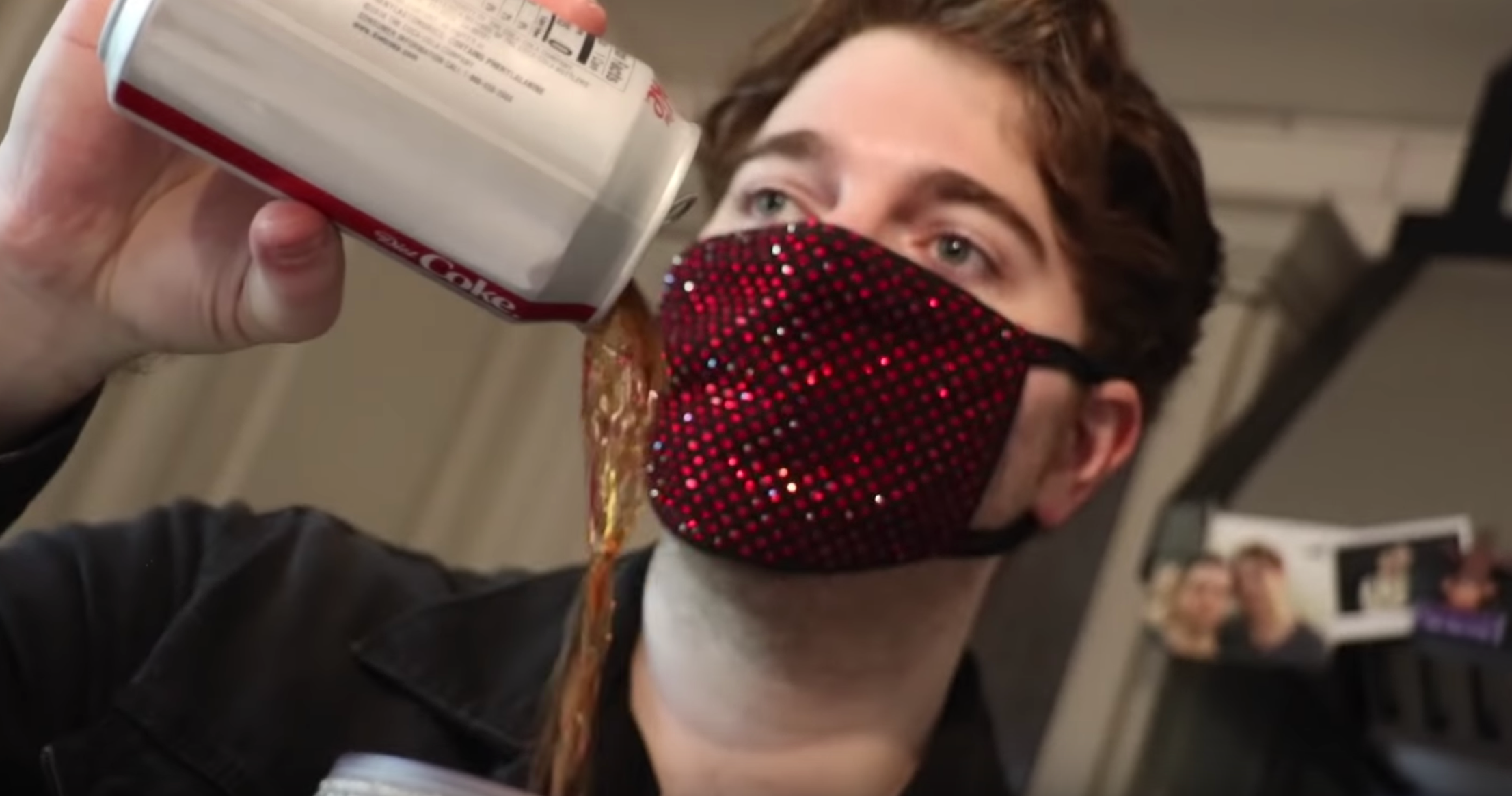 Shane Dawson Is Addicted to Bling in His New Video
YouTuber Shane Dawson is back with another series. While this isn't one of the docuseries that he's so well known for, Shane instead gives us a vlog-style series similar to his old videos.
Part one of "My Strange Addiction" dropped on YouTube, confronting something that Shane has been obsessed with lately — and it's slowly taking over his life.
Article continues below advertisement
What is Shane's strange addiction?
Honestly, Shane's "strange addiction" isn't that strange at all.
Shane revealed in his video that he's been really into "bling," or bedazzled things. We're not just talking one or two items, though — we're talking everything from those blinged Starbucks cups to a fully-bedazzled Keurig.
But he doesn't want to stop there.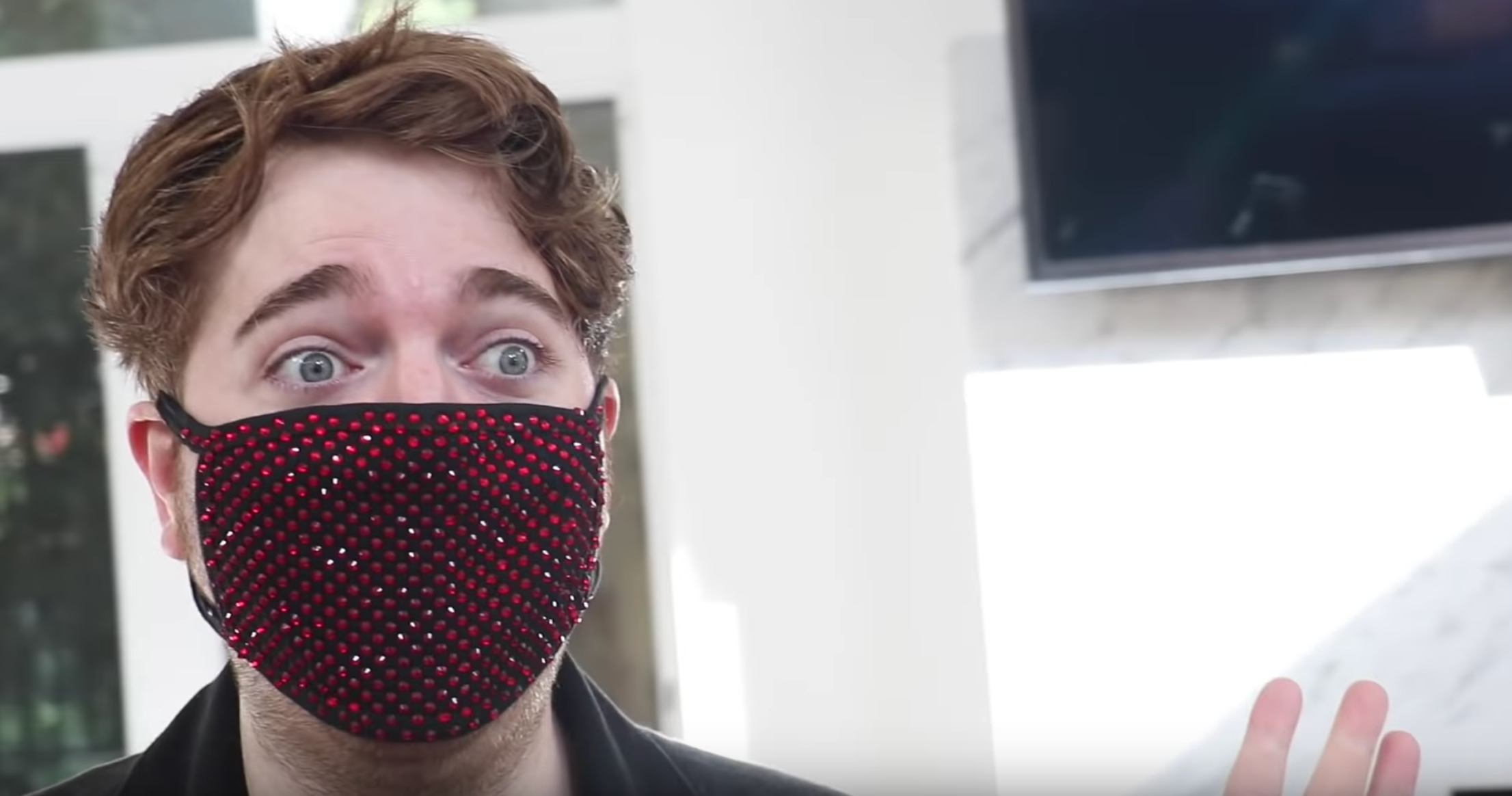 Article continues below advertisement
Shane spends half of the video going over everything in his house he can get bedazzled. From his car to his entire makeup collection, Shane is on a one-way track to Trisha Paytas level bling.
But instead of addressing his "addiction," Shane spends the entire video enabling it, and calls in someone to help him achieve the bling of his dreams by inviting Tiffany behind the Instagram handle @BlingdUp.
Tiffany is known for her bedazzled masterpieces.
Anything that you could want bedazzled, Tiffany has bedazzled it. Her Instagram account for all of her bling art currently has over 155,000 followers, and she has an entire website dedicated to selling her creations.
Some of her primary stock includes Starbucks tumblers, phone cases, and car accessories, though she doesn't limit herself to those items. She also does custom orders, bedazzling items like PlayStation controllers, makeup brushes, and Kylie Lip products — all in Swarovski crystals.
Article continues below advertisement
Tiffany brings with her some presents for Shane, including a blinged-out facemask ("to protect you from Coronavirus," she said), an example of a Jeffree Star tumbler, and even a pair of Converse she supposedly bedazzled for Nick Cannon ("I didn't hear back from their designers, so I just have these now," she said). But the icing on the cake was the custom Conspiracy Palette that Tiffany bedazzled – which was something Shane was going to ask her for anyway.
Article continues below advertisement
The pair goes through the house to find items to bling, including more of Shane's makeup and some of his merch. It's not stopping there, though, as Tiffany suggests ways to make Shane's makeup room more blinged out.
In the end, Tiffany leaves with a couple of trash bags full of items to bling at home, which will be revealed in the series' part two.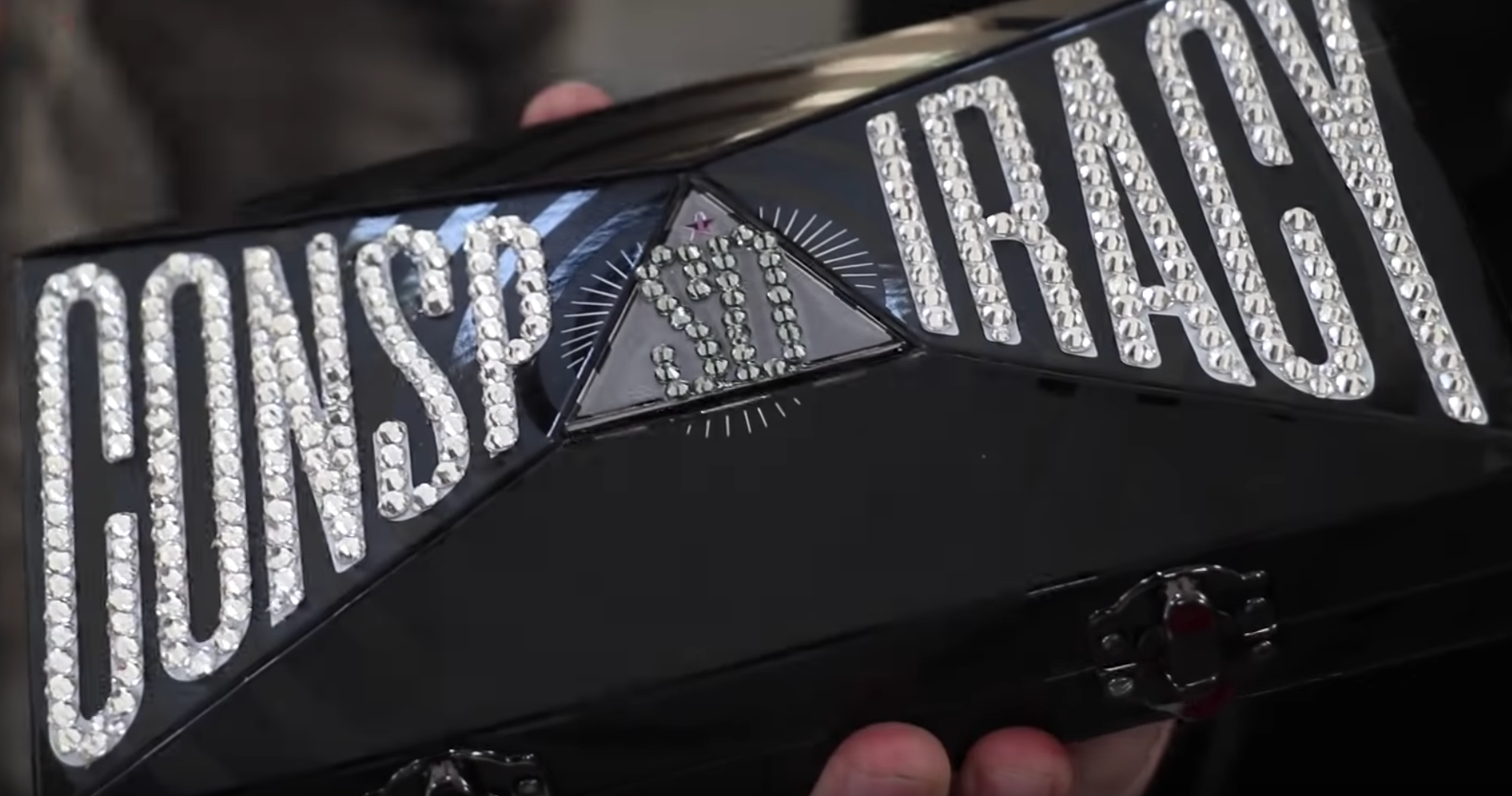 When will part two be released?
After Tiffany drove away with the items Shane wanted blinged, he said that the entire process will likely take two and half weeks. Of course, it might be longer than that before the project is finished if they have any big-ticket items that have to be done at Shane's house, but he estimated filming part two would be completed in a couple of weeks.
This means that you likely won't see the next part until mid-March — but knowing Shane, the wait will be worth it.