Shannen Doherty Reveals Cancer Has Spread to Her Brain in Emotional Instagram Post
Shannen Doherty has provided numerous health updates since being diagnosed with cancer in 2015. Here's the latest info.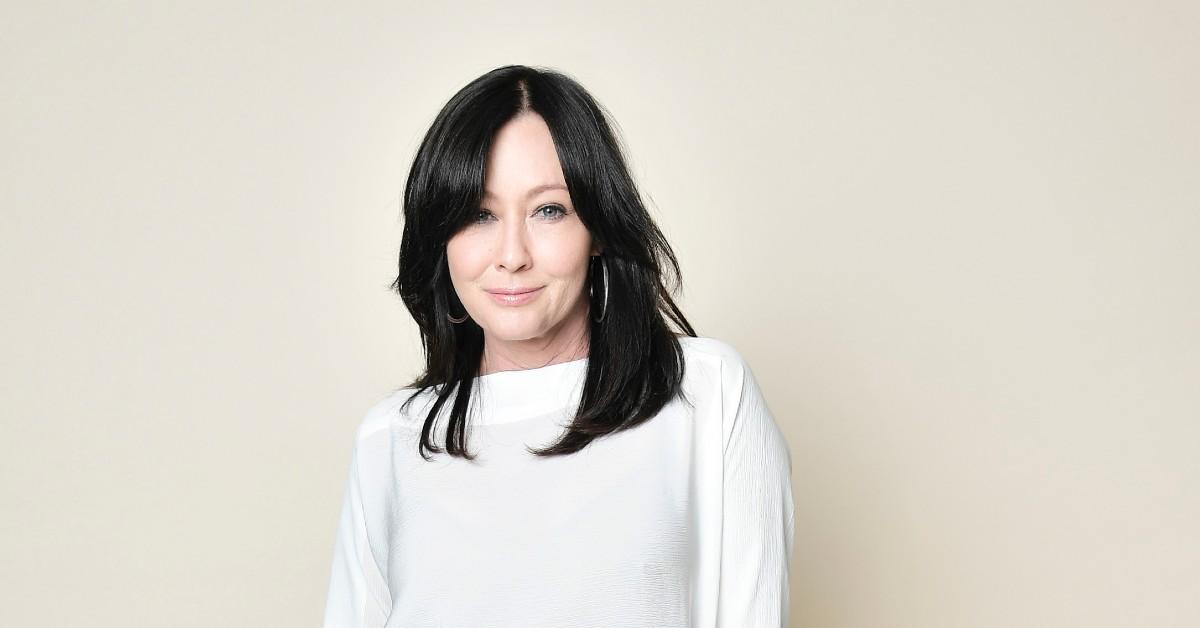 Fans of Shannen Doherty will remember that she was first diagnosed with breast cancer in 2015. She finished the treatment in April 2017 and had experienced no symptoms for years. That changed in 2020 when she shared during an appearance on Good Morning America that her breast cancer was back.
Article continues below advertisement
"I'd rather people hear it from me. I don't want it to be twisted... I want it to be real and authentic," Shannen told Amy Robach in the interview. "And I want to control the narrative. I want people to know from me, I just didn't want them to know yet."
Fast forward to June of 2023 when Shannen shared another update that left people feeling heartbroken for the actor. Read on for more info about Shannen's health journey.
In 2020, Shannen revealed her breast cancer was back.
"It's a bitter pill to swallow in a lot of ways. I definitely have days where I say, 'Why me?' And then I go, 'Well, why not me? Who else besides me deserves this?' None of us do," she explained in 2020.
Shannen spotted the first signs around the same time as the shooting of the Beverly Hills 90210 reboot began. She went ahead with the work to prove that it's possible to live a full life with the condition — and to pay a tribute to her late co-star Luke Perry.
Article continues below advertisement
"I thought... people can look at that and say, 'Oh my God, yeah. She can work and other people with stage 4 can work, too.' Our life doesn't end the minute we get that diagnosis," she added.
Shannen first shared the health update with her co-star Brian Austin Green.
Brian Austin Green was the only co-star Shannen deemed trustworthy enough to share the bad news with. He quickly became her pillar of strength throughout the 90210 shooting, always lending an ear when needed.
Article continues below advertisement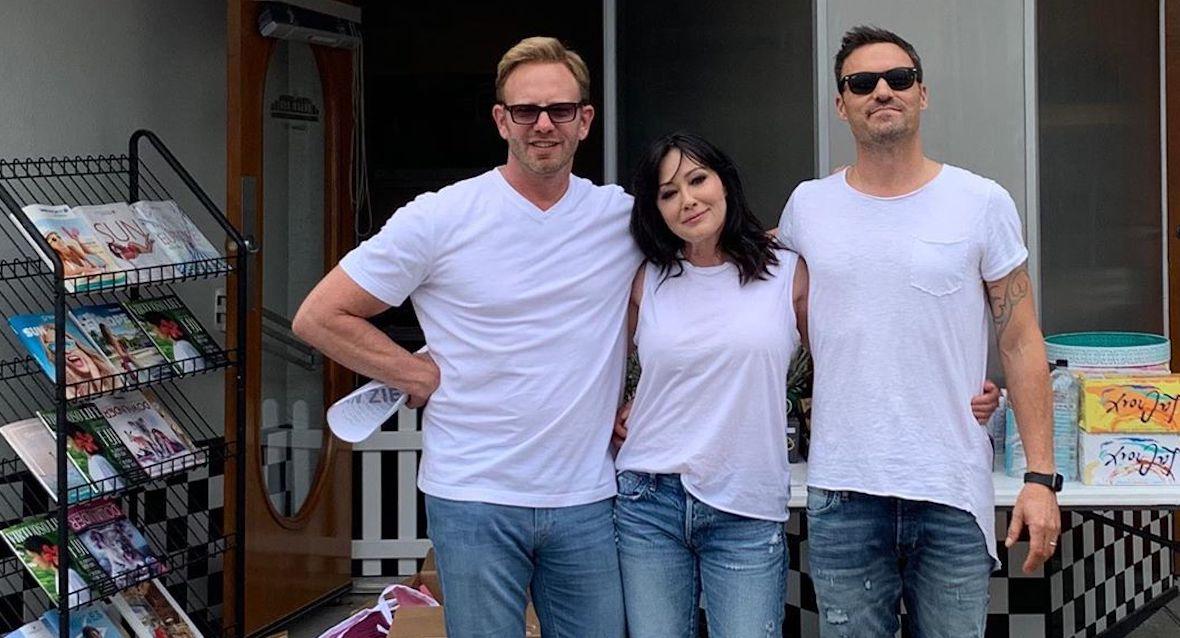 "I had moments of great anxiety where I thought 'I can't really do this,' and Brian was the one person of that group that knew that I told pretty quickly. Prior to shooting, he would always call me and say, 'Listen: Whatever happens, I have your back,'" she said.
"We were able to talk about Luke in a way that was very positive," she added.
Article continues below advertisement
In March of 2023, Shannen provided a happier update regarding her health.
In March of 2023, Shannen appeared at 90s Con as part of the Charmed panel, along with her co-stars Rose McGowan, Holly Marie Combs, Brian Krause, Dorian Gregory, and Drew Fuller.
When Shannen was asked how she was doing, she replied, "I'm feeling great, thank you! … This crowd is amazing!"
Article continues below advertisement
In June of 2023, Shannen revealed that the cancer had spread to her brain back in January.
"On January 5, my CT scan showed Mets in my brain," Shannen shared on Instagram on June 7, 2023. " [On] January 12, the first round of radiation took place. My fear is obvious. I am extremely claustrophobic and there was a lot going on in my life. I am fortunate as I have great doctors like Dr. Amin Mirahdi and the amazing techs at Cedar Sinai. But that fear ... The turmoil ... the timing of it all ... This is what cancer can look like."
She didn't go into any further detail, but has shared in the past that she wants to share every part of her experience in order to educate the public. "My hope in sharing is that we all become more educated, more familiar with what cancer looks like," she wrote on Instagram in 2021. "I hope I encourage people to get mammograms, to get regular checkups, to cut through the fear and face whatever might be in front of you."