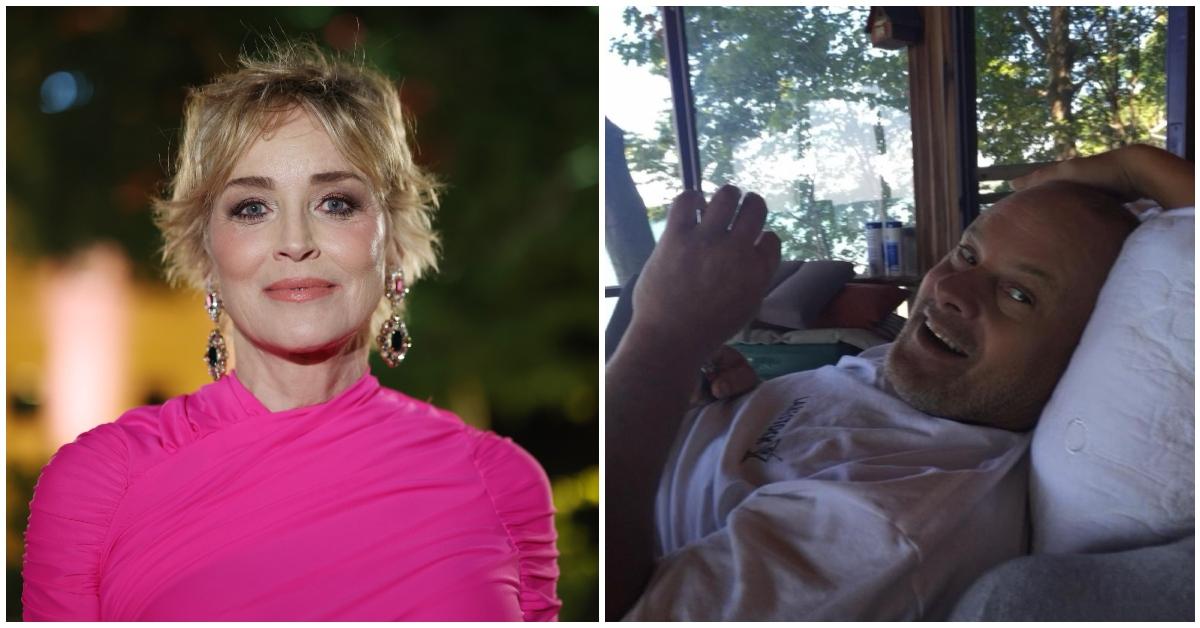 Sharon Stone's Brother Patrick Dies Less Than Two Years After His 11-Month-Old Son's Death
Actress Sharon Stone is remembering her younger brother, Patrick, who passed away at the age of 57 years old.
In an Instagram post shared on Feb. 13, Sharon announced her brother's death, which comes less than two years after the passing of his 11-month-old son, Sharon's nephew, River, in 2021.
Article continues below advertisement
"RIP my brother Patrick Joseph Stone," Sharon captioned a photo of herself with her sibling. Fans flooded her comment section with condolences and well wishes.
Sharon Stone's brother Patrick's cause of death is is being reported as sudden cardiac death.
Patrick died early Sunday morning in Pennsylvania, and a source told TMZ that his death was ruled a sudden cardiac death due to heart disease.
His wife, Tasha, shared the sad news on social media, writing, "My heart feels like it's been ripped out of my chest. Patrick went to be with our sweet River ... I don't know what else to say, he was my world."
Article continues below advertisement
She continued, "I'm not sure what life is supposed to look like without my husband by my side and quite honestly I don't want to, but I will of course. I just hope that you always stay by my side watching over Hunter, Kaylee and I."
Patrick's son River died in August 2021 due to total organ failure.
Sharon opened up to People magazine about her nephew's tragic death and revealed that their family made the decision to donate River's organs.
Article continues below advertisement
"The fact that my godson was able to save three lives, two infants and a 45-year-old man was sanctuary for our family, " she said per the outlet. "I can only say that you never, never know when a tragedy will happen in your life or in your family, but this opportunity be an organ donor, it saved us, saved our family. Many people have many different thoughts about this, but in the end, it gave us some peace."
Article continues below advertisement
Sharon is one resilient woman. In her memoir, The Beauty of Living Twice, Sharon detailed how she overcame and survived a brain hemorrhage that had her hospitalized in 2001.
The "Basic Instinct" star shared she had a 1 percent chance of survival.
"As I sit here now, nearly two decades later, the right side of my head still hurts. This is where the brain damage is, where the scarring is. My hearing is back, though sometimes I have to turn my head a bit to shut out the sounds that can interfere with what I am trying to hear," she wrote in the book. "I am walking normally... I can write again; that took only a year or so... It took many years and almost dying for me to work my way back to myself. But now that I am myself again, or this self again, I have a happy house, full of laughter and fun."