Olympic Gymnast Shawn Johnson Opens up About Substance Abuse and Body Issues
Former elite gymnast Shawn Johnson opened up about Adderall abuse and body issues after winning gold at the 2008 Olympics in candid video.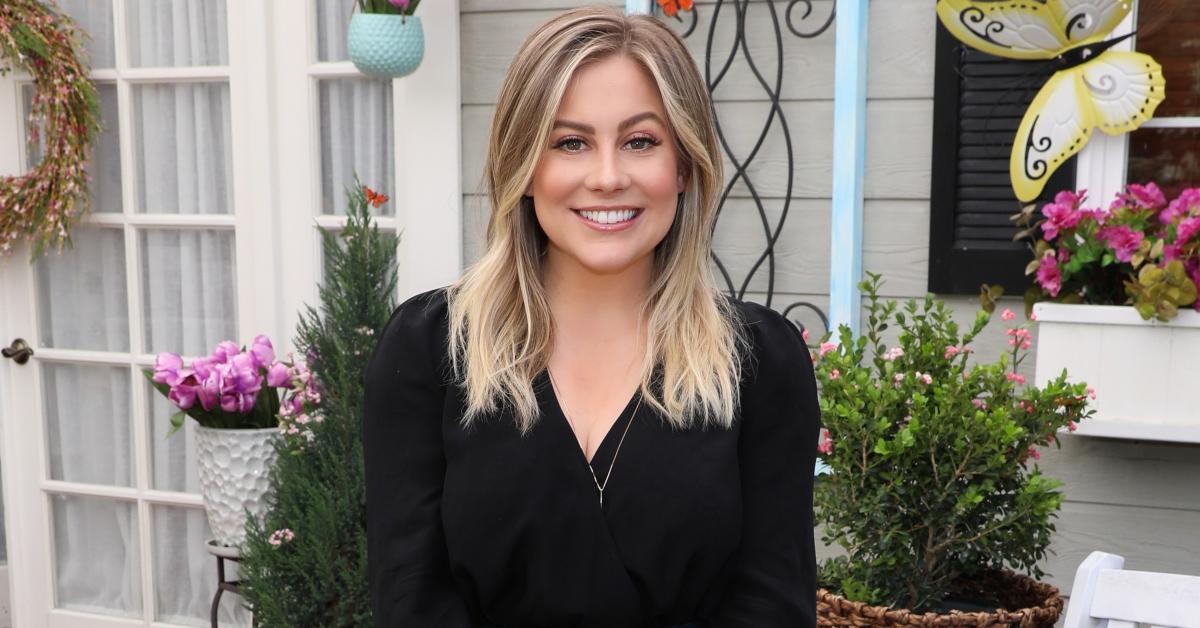 Olympic gold medalist Shawn Johnson is known for being extremely personal and honest with her fans about her past struggles on her YouTube channel. While she's previously disclosed that she had unfortunately suffered a miscarriage in 2016, now, the former elite gymnast is detailing her struggles with an eating disorder and substance abuse.
Keep reading to find out what the athlete had to say about her post-Olympic body image issues.
Article continues below advertisement
Shawn Johnson reveals she struggled post-Olympics with body issues.
In her latest video titled, "Body Image Issues: 110lbs to Pregnant," Shawn gets candid about her struggle with self-acceptance before and after training for the 2008 Beijing Olympics. The mother-of-one details that while she was training at the gym, she would restrict herself to only eating 700 calories per day, which resulted in her passing out or cramping.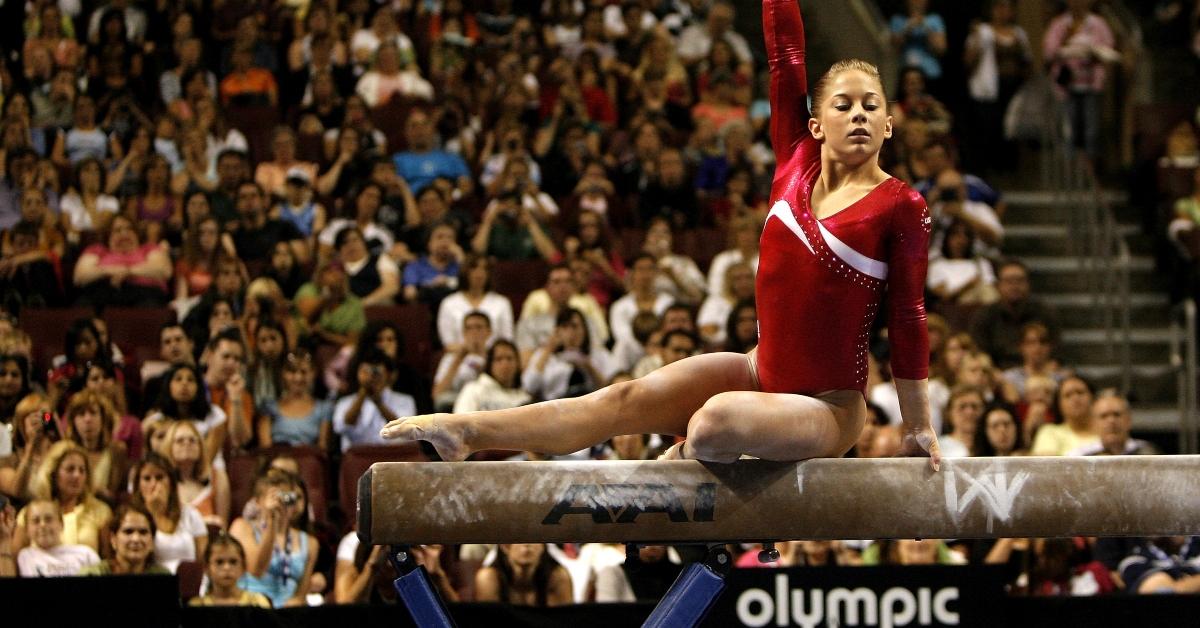 Article continues below advertisement
Following the Olympics, the 28-year-old explained that she felt like she lost her sense of purpose and was no longer following a strict training and eating schedule. "Literally every decision I made was for the Olympics. Now that the Olympics were over, I didn't know how to function as a normal human being," she told her followers.
Shawn continued: "When I went on Dancing With the Stars and I had my period for the first time, and I had to deal with going through puberty on national television, I hit a very low spot. I'd gained about 15 lbs. after the Olympics and I thought that that was the worst thing in the entire world — which it wasn't, it was healthy and normal."
Article continues below advertisement
Striving to look like her 16-year-old body pre-Olympics, the athlete started "doing any and everything I possibly could to lose the weight." Adding, "Because in my mind, everybody praised me for what I did at the Olympics, they praised who I was as a human being when I was there. And in my mind if I could look like that — not necessarily compete or do gymnastics — but if I could be that person again, then the world would say that I was 'enough' and I was accepted."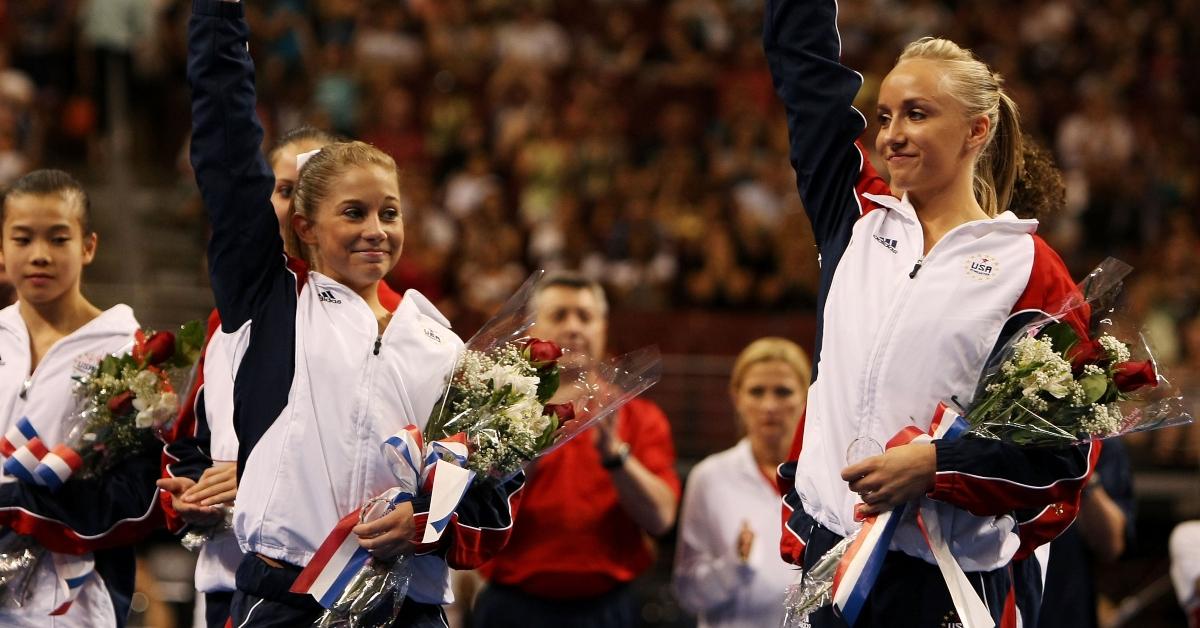 Article continues below advertisement
However, Shawn's obsession quickly sent the gymnast into a downward spiral for a few years. She revealed that she was taking "terrible medications and drugs" and participated in "fad diets." In once instance, she ate nothing but raw veggies for three weeks straight.
After a few years, Shawn decided to try to make the 2012 Olympic team.
Shawn Johnson started using Adderall to lose weight and increase her performance.
Shawn revealed that she was prescribed Adderall by the team doctor to "help lose more weight" and "have more energy." However, she felt that the large doses of the drug started to make her feel depressed. After hitting another low point, Shawn just woke up one month before the Olympic trials and decided that she was done with the sport.
Article continues below advertisement
Following her exit from elite gymnastics, the Olympian sought help and hired a therapist and nutritionist. She went on to marry former NFL player Andrew East. The couple currently has one daughter together, Drew.
Article continues below advertisement
Shawn wrapped up her lengthy candid video, saying she's "proud" of herself for overcoming her past struggles. Concluding, "I love that I went through it, it was very hard and I don't wish that on anyone — but I've had these tough experiences that make me a stronger mom that will allow me to teach Drew how to be strong as well."