Does Shawn Mendes Have a New Back Tattoo? Fans Are Convinced Based on This Photo
After Shawn Mendes released his latest video for his single "Wonder," eagle-eyed fans spotted a possible new back tattoo. What we know!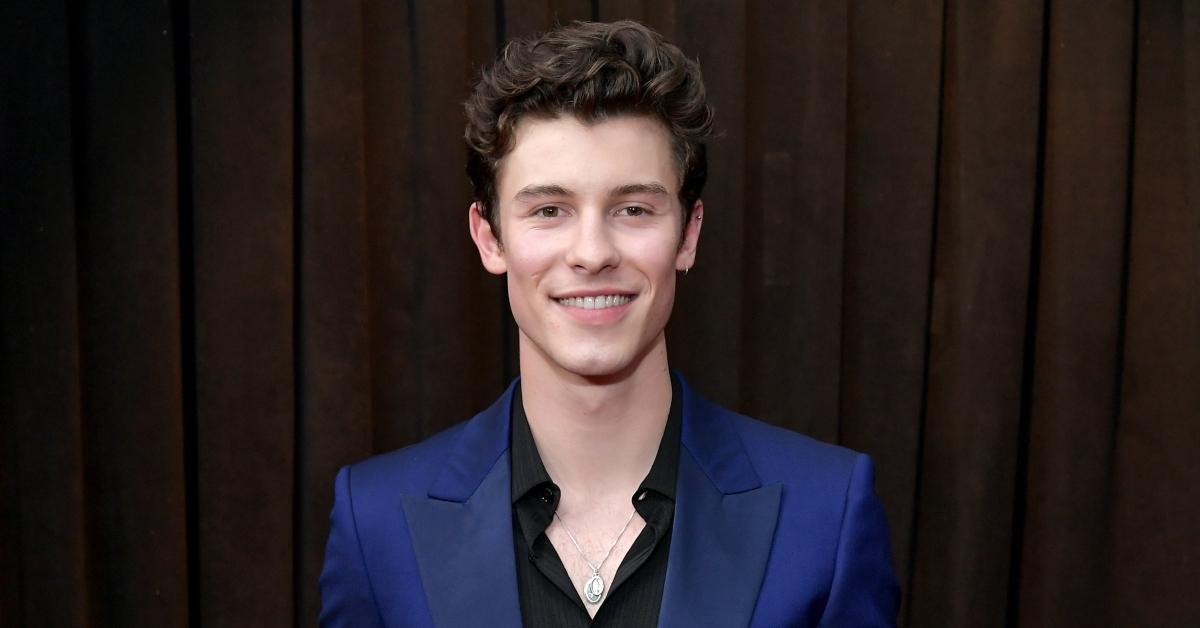 Cue the screams. Shawn Mendes just dropped a power ballad titled "Wonder" on Friday, Oct. 2. The latest single is the title track off of the singer's upcoming fourth studio album. Much to fans' delight, Shawn also released a music video to accompany the new song, which featured the heartthrob drenched in a white tank top, dancing in a forest, and pouring his heart out atop a speeding train. Seriously, swoon...
Article continues below advertisement
Following the video's release, eagle-eyed fans zoned in on Shawn's back and noticed a possible new ink piece on the singer's spine. So, does Shawn have a new back tattoo?
Shawn Mendes fans are wondering if the singer has a new back tattoo.
After the "Wonder" video was released, Shawn's fans noticed a possible new tattoo on his back, which was peeking through his soaking wet tank. "@ShawnMendes is that a new tattoo i see on your back??????" one fan wrote. Another individual questioned: "@shawnmendes do you have a back tattoo or no please confirm."
Article continues below advertisement
"@ShawnMendes quick q. is that a back tattoo i see?? the black rectangle between your shoulder blades??" tweeted one fan. While the singer has yet to confirm or deny a new ink piece, we wouldn't be surprised if Shawn decided to get more tattoos. In fact, the singer is no stranger to permanent ink.
Article continues below advertisement
Shawn Mendes has many tattoos and they're very personal!
While Shawn does not have as many tattoos as say, pop star Justin Bieber, he definitely has 10 that fans are aware of! His first tattoo was extremely personal and features a guitar, which also depicts the image of the Toronto skyline, where he grew up.
"It's the woods' reflection on water and a sound wave connecting to the city, which is Toronto. Actually, the sound wave is my parents and my sister saying 'I love you.' So it's a connection between home, work, and family," he explained to Ellen DeGeneres.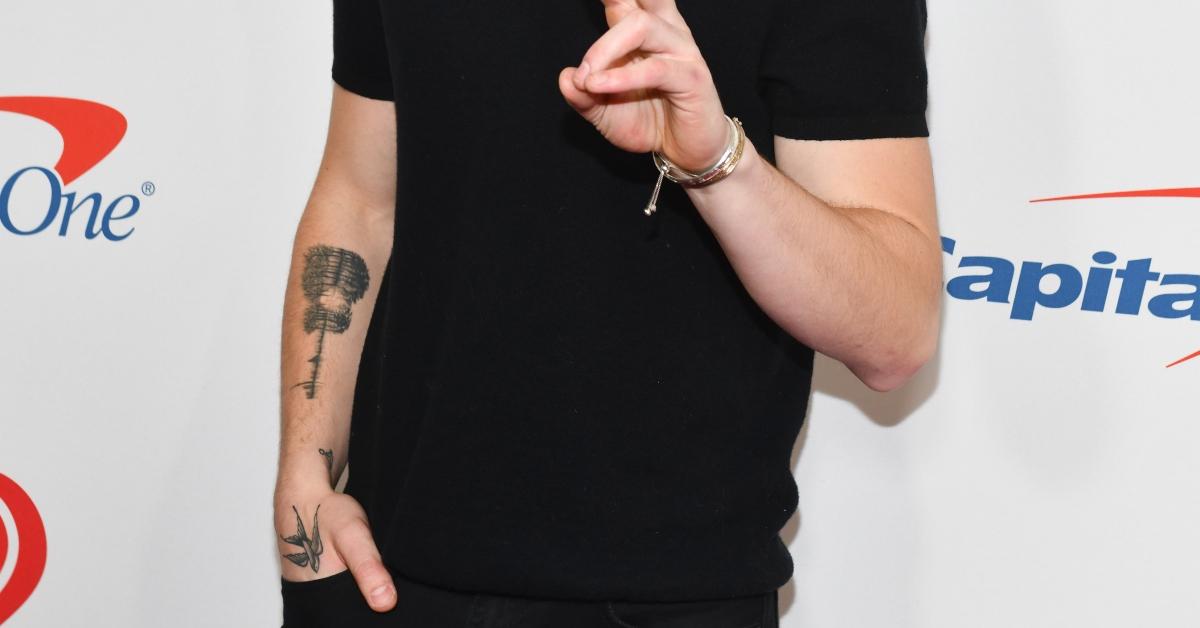 Article continues below advertisement
He continued, "It was something I had been thinking about for over a year before I got it ... because I really wanted to make sure my first tattoo was something I'd be happy with forever. It was really exciting getting it, actually, because I had thought about it for so long."
And, that is not the only piece of artwork he has inked on his body in honor of his family.
Shawn got a small elephant on his finger to match his mom's tattoo. "I was trying to convince [my mom] to get a tattoo for a while, and this is kind of the only thing she would do because she's obsessed with elephants — and they're pretty cool animals actually if you read about them," he revealed to GQ.
He also has his sister's name on chest and her initial behind his ear.
Article continues below advertisement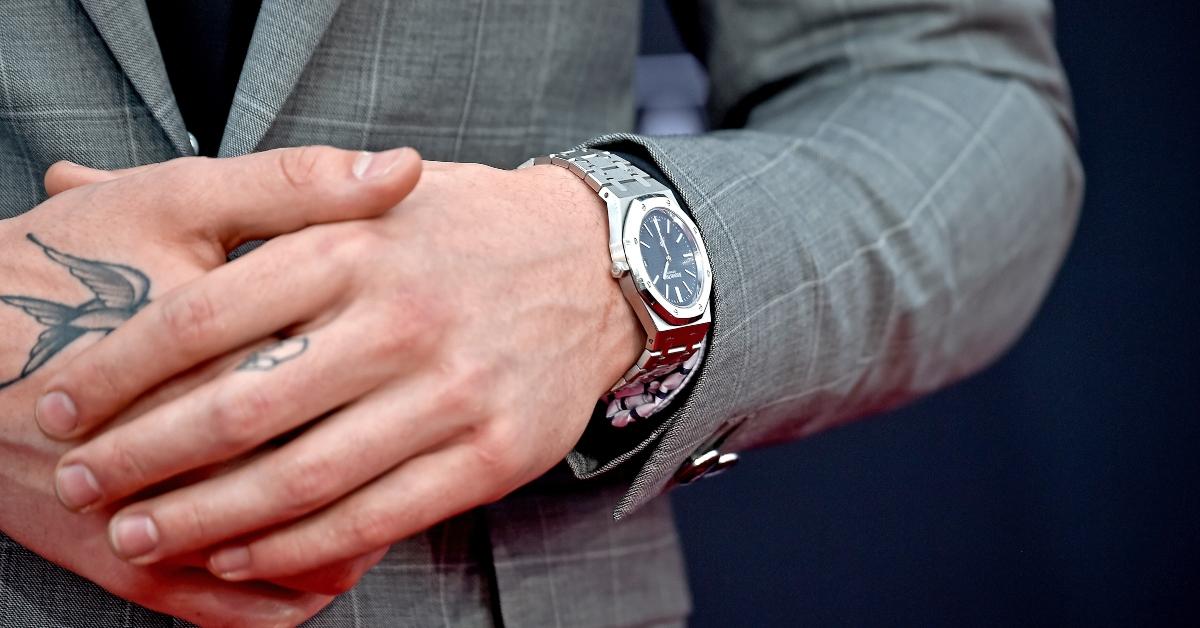 As for Shawn's other tattoos, the 22-year-old has a butterfly on his arm, a lightbulb on his shoulder, a sparrow on his hand, the number eight on his finger, and a meditating man on his wrist. Additionally, fans noticed in August 2020 that Shawn got the word "wonder" on his arm, which is the name of his upcoming album.
Wonder will be released on Dec. 4.