Here's Where Camila Cabello and Shawn Mendes Stand After Their Breakup
Ever since Shawn Mendes and Camila Cabello announced their breakup, fans have been wondering how the artists are doing. Here is what we know.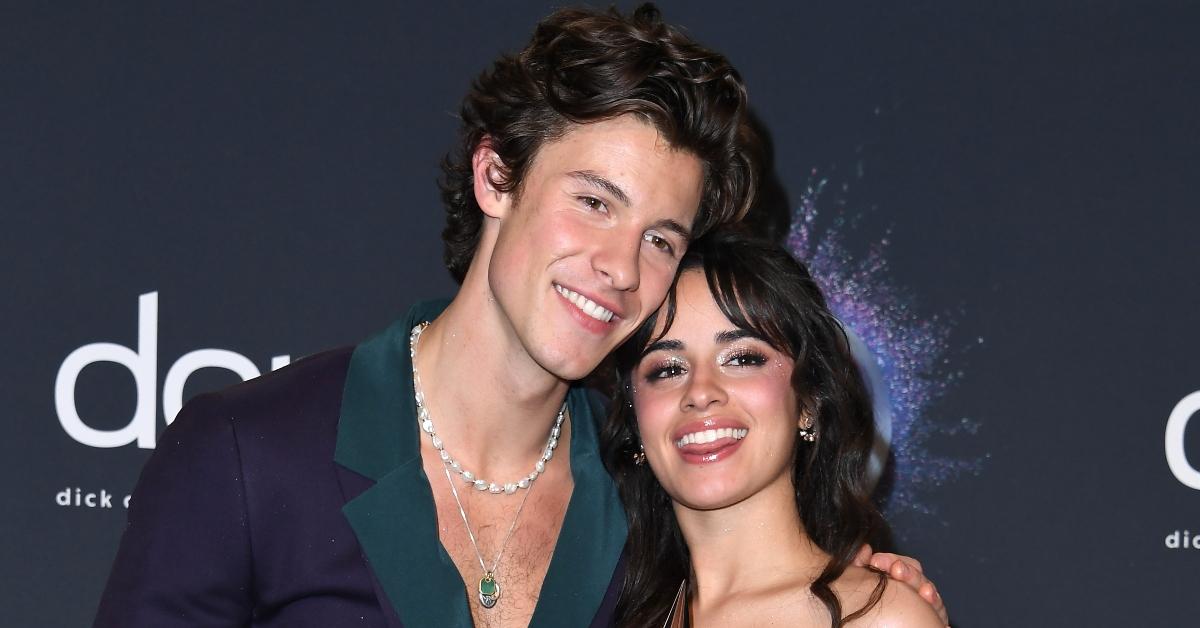 The entire world was shocked when Shawn Mendes and Camila Cabello decided to call it quits on their relationship in November 2021. From an outsider's perspective, they looked like a Hollywood dream power couple, so the news that they were officially broken up was totally unexpected.
Article continues below advertisement
The young musicians rose to fame after Camila had success with her former girl group Fifth Harmony, and Shawn caught the nation's attention with covers of songs he posted to YouTube. Once the two got together, their two-year-long relationship seemed to solidify their A-list status. So now that Camila and Shawn have gone their separate ways, where do they stand today?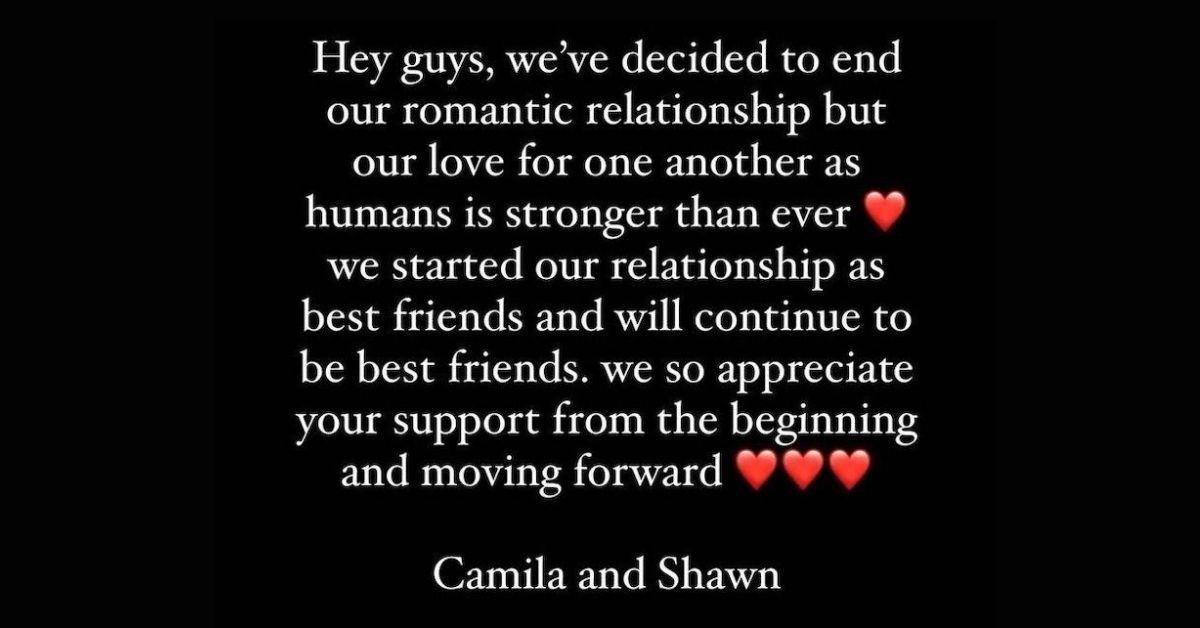 Article continues below advertisement
Why did Shawn and Camila break up in the first place?
Camila got candid about the reasons why she and Shawn decided to end their relationship during an Apple Music interview with Zane Lowe, via Republic World. She claimed that a "priority shift" left the couple in a bad place. She also mentioned the fact that they both got started in the music industry at super young ages, suggesting that their youth might have also contributed to the reason they called it quits.
Article continues below advertisement
Where do Shawn and Camila stand today?
Since their breakup, Shawn and Camila have revealed how they're doing. According to E!, during an Instagram confessional that was intended to be about his upcoming new music, Shawn reflected on life after Camila, saying, "You don't realize, like, when you're like, breaking up with someone, you think it's the right thing to do, you don't realize all this sh-- that comes after it. Like, who do I call when I'm like, in a panic attack?"
He continued on IG: "Who do I call when I'm like, f---ing, on the edge? I think that's the reality that kind of hit me. It's like, oh, I'm on my own now. Now I feel like finally, like, I'm actually on my own, and I hate that. That's my reality, you know?"
It sounds like Shawn is having some difficulty adjusting to his new single status.
Article continues below advertisement
Camila, on the other hand, has been throwing herself into her work. A source told Hollywood Life, "Right now, Camila is hyper-focused on her career. She is really putting everything she has into this and working with Ed Sheeran on 'Bam Bam' really was an eye-opener for her."
Article continues below advertisement
The source added, "Ed reminded her how talented and unique she was as an artist on her own. Ed gave her great advice and he told her that this is a new chapter for her. It helped to rebuild her confidence in herself and in her abilities."
It seems like working with Ed on music has really helped Camila heal from the recent breakup.
One thing we know for sure is that Shawn and Camila have both held back from speaking negatively about each other in public, which means that although they may be heartbroken, they're keeping it classy.