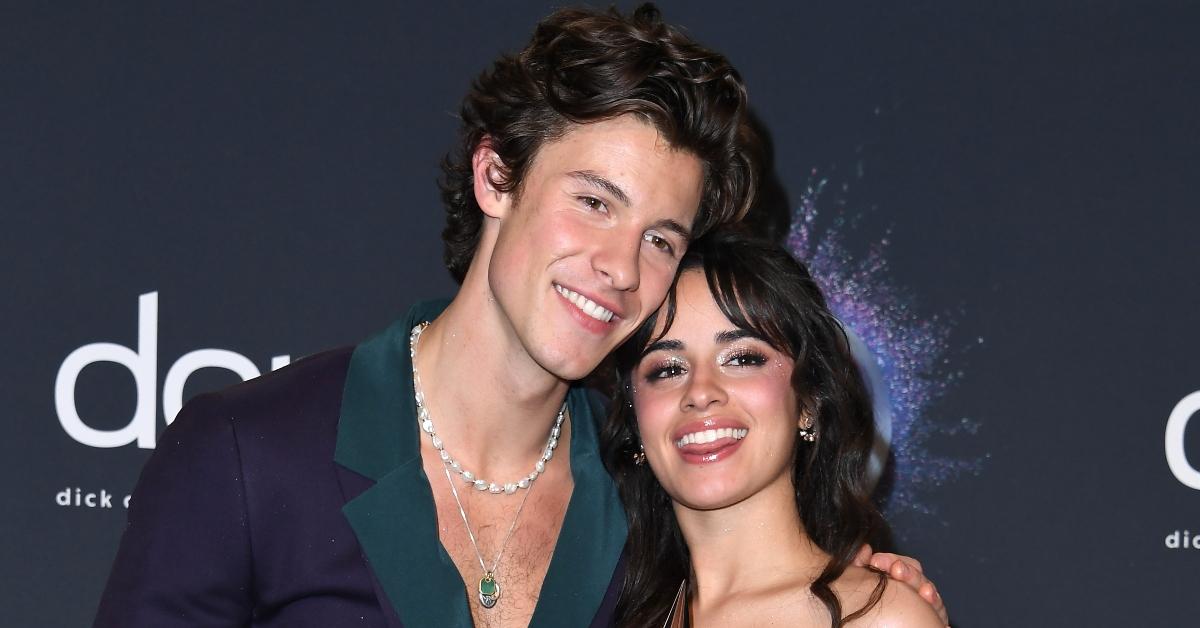 Camila Cabello and Shawn Mendes Are Officially Over — and Fans Want to Know Why
By Leila Kozma

Nov. 17 2021, Updated 9:19 p.m. ET
After two years together, Shawn Mendes and Camila Cabello have officially called it quits.
The couple, who got together in 2019, shared the sad news with fans on Instagram on Nov. 18 but reassured their followers they were still good friends.
Article continues below advertisement
"Hey guys, we've decided to end our romantic relationship but our love for one another as humans is stronger than ever," Shawn shared in an Instagram story. "We started our relationship as best friends and will continue to be best friends. We so appreciate your support from the beginning and moving forward."
The message was signed by both Shawn and Camila, who also shared the message on her profile.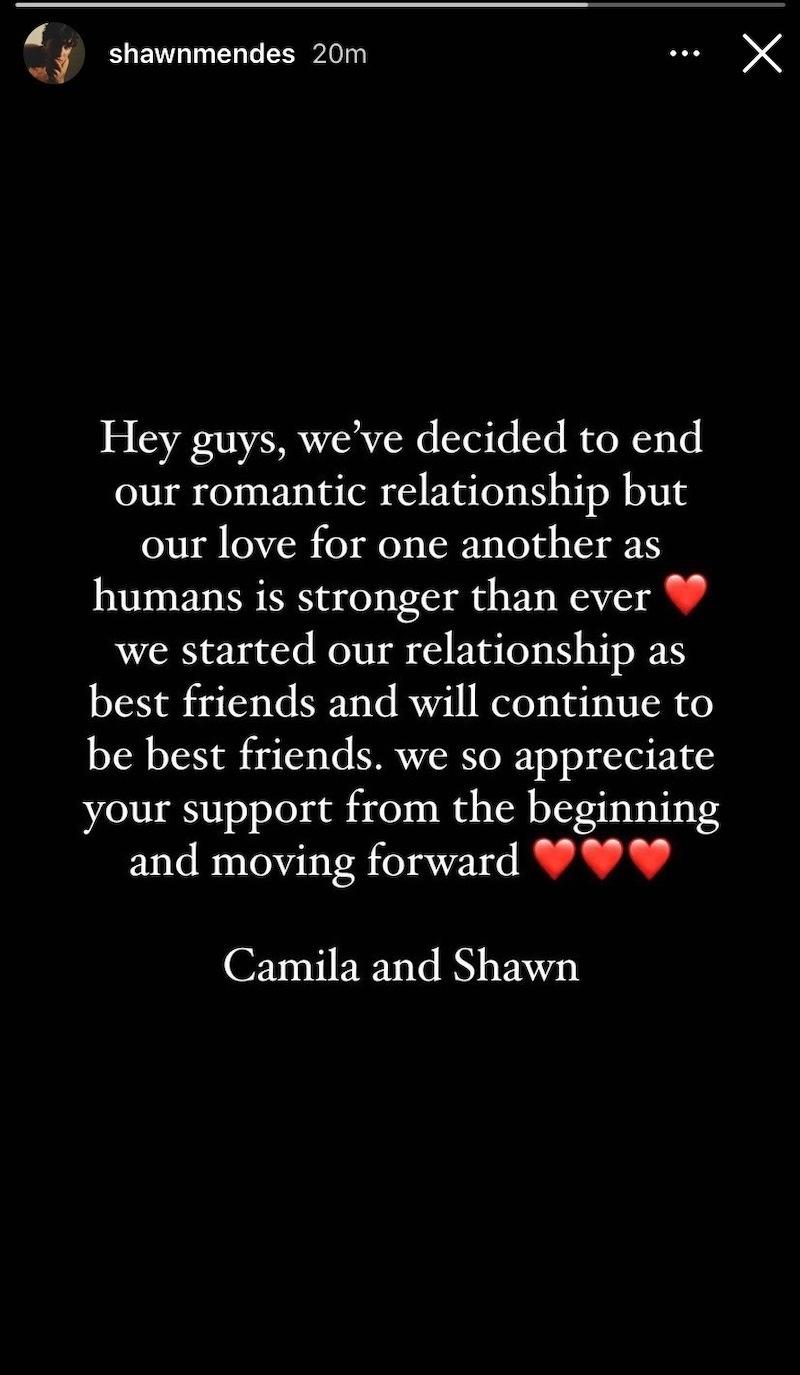 Article continues below advertisement
So, why did Shawn and Camila break up?
Breakup rumors have been surrounding Shawn and Camila basically since the beginning of their relationship. In 2020, In Touch Weekly reported that the couple took a break after spending most of the pandemic quarantining together.
"The [original plan] was that Camila would go back to Los Angeles with [Shawn] [...] But they decided they needed to take a break from each other," a source told the outlet at the time," a source told the outlet at the time. "Despite their busy careers, they've spent much of the past year together. They were in love and were best friends — they still are [...] The past year was a whirlwind for them and they supported each other so much. Nothing really went bad between them, they just realized they need some time apart."
Article continues below advertisement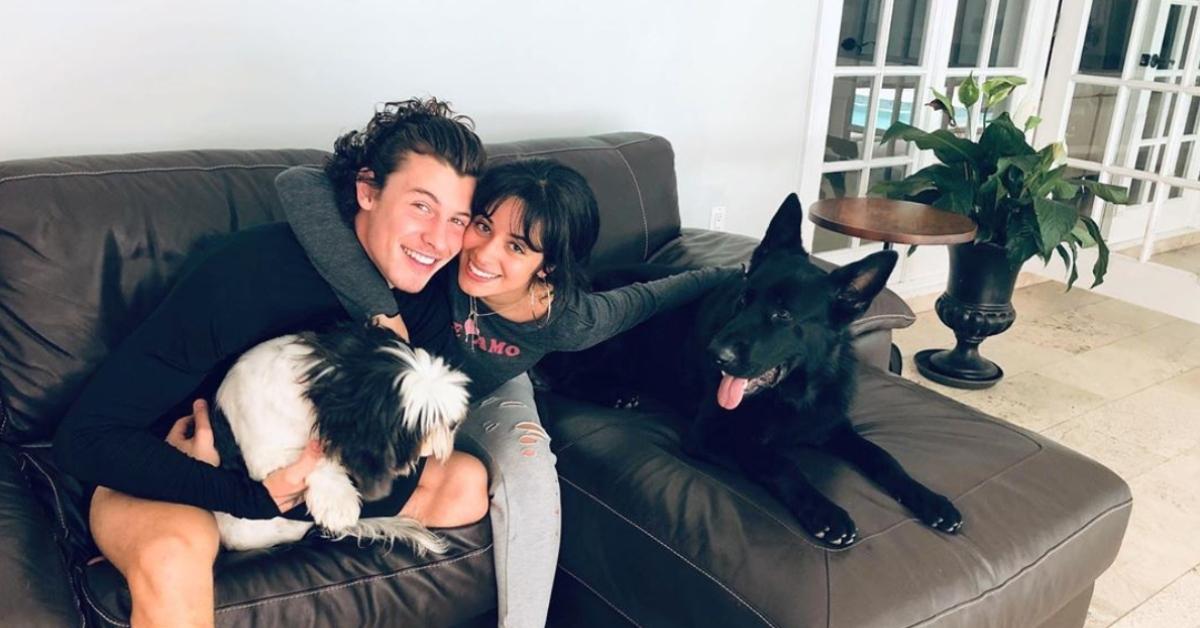 Now, it seems, the rumors are actually true and Shawn and Camila have decided to part ways with no hard feelings. However, fans are taking the breakup news very well.
Shawn and Camila broke up… maybe love isn't real after all huh," one fan tweeted before another added, "Shawn and Camila broke up and I am deciding that love isn't real BYE."
A third chimed in, "Genuinely hope Camila and Shawn are both okay, sending love and support to them both."
Article continues below advertisement
Shawn Mendes and Camila Cabello were last spotted together at the beach.
Just a few days ago, on Nov. 4, Shawn and Camila looked happier than ever while hanging out in Miami Beach. The couple was photographed kissing in the ocean and smiling as they lounged in the sun.
Before that, there were no red flags when Shawn supported Camila at the Miami premiere of her movie Cinderella.
Article continues below advertisement
Shawn and Camila actually met a few years before they got together, in 2014, during Austin Mahone's tour, where they were both opening acts.
Fun fact: it was actually Taylor Swift who brought the singers together backstage at one of her concerts. "And that's really when the f--king saga started," Camila shared. "I really liked him. I guess he liked me, but I don't really know. "
In his Netflix documentary, In Wonder, Shawn gushed even more about his longtime girlfriend, telling cameras, that "every song [he] ever wrote" was about Camila.
"I don't think I'll be able to write songs that really do it justice, that can really capture the things and the feelings with her," Shawn explained. "I think it's like when you see a moon or stars and you try to take a photo of it with your iPhone, and then you just can't, it just doesn't look good... it's just supposed to be for us."