'She-Hulk' Episode 3 Follows Shapeshifting Twists and Turns
Episode 3 of 'She-Hulk: Attorney at Law' has arrived, so here's a recap of the episode in case you missed anything.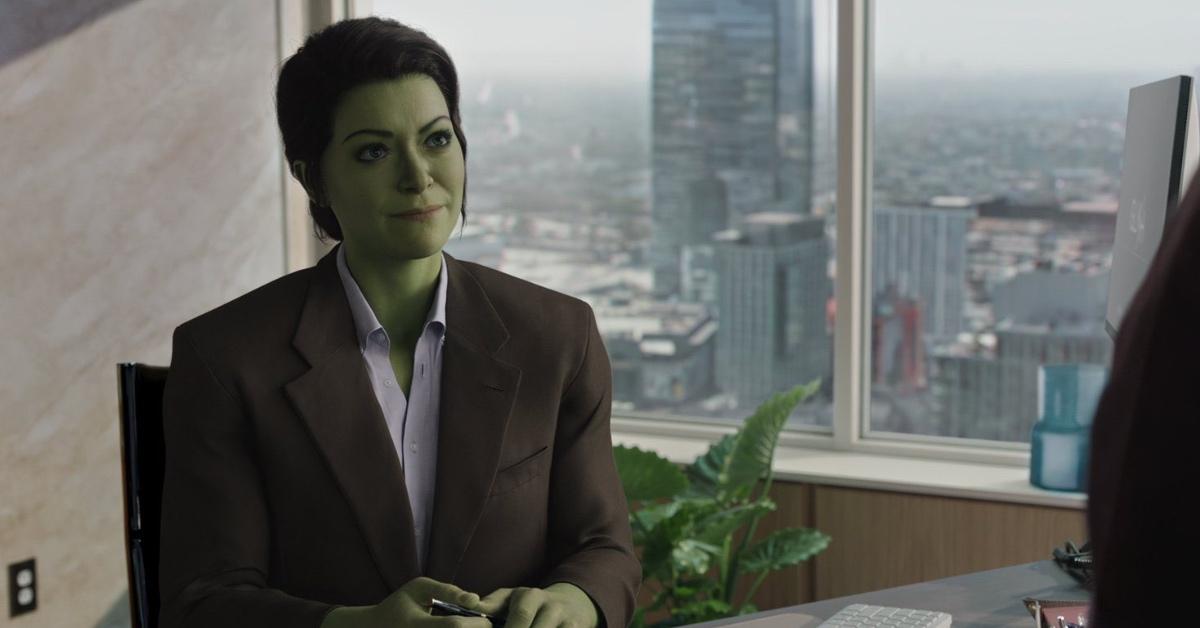 Spoiler alert: The following article contains spoilers for She-Hulk: Attorney at Law on Disney Plus.
The latest episode of She-Hulk follows Jennifer Walters (Tatiana Maslany) as she attempts to negotiate the parole of Emil Blonsky/Abomination (Tim Roth).
Article continues below advertisement
Meanwhile, Jennifer's coworker Augustus "Pug" Pugliese (Josh Segarra), is tasked with defending her previous coworker, Dennis Bukowski (Drew Matthew), after he is scammed out of $175,000.
For all the ins and outs of Episode 3, titled "The People vs. Emil Blonsky," here's a recap of the episode and the post-credits scene.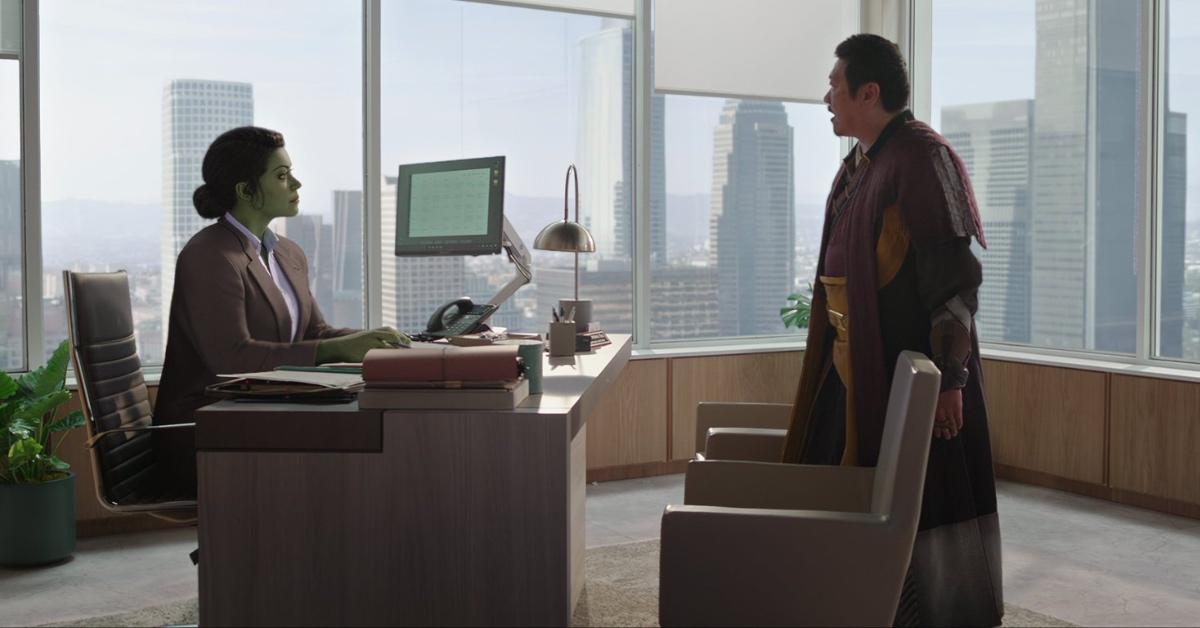 Article continues below advertisement
Here's a recap of 'She-Hulk' Episode 3.
At the end of Episode 2, Jennifer (and viewers) learn that Emil Blonsky briefly escaped from his prison cell. In Episode 3, Emil says Wong (Benedict Wong), the new Sorcerer Supreme, forced him out of his cell to compete in an underground fighting ring during the events of Shang-Chi and the Legend of the Ten Rings. Emil also says he willingly returned to his cell, prompting Jennifer and Ginger to try and contact Wong as a witness for Emil's hearing.
In the meantime, Jennifer arrives to work one day to discover her former coworker, Dennis, has been defrauded by a shapeshifting Light Elf from New Agard named Runa, who pretended to be Megan Thee Stallion. Dennis requests that Jen's male coworker, Pug, be on his case, and Jen leaves to work on Emil's case.
Article continues below advertisement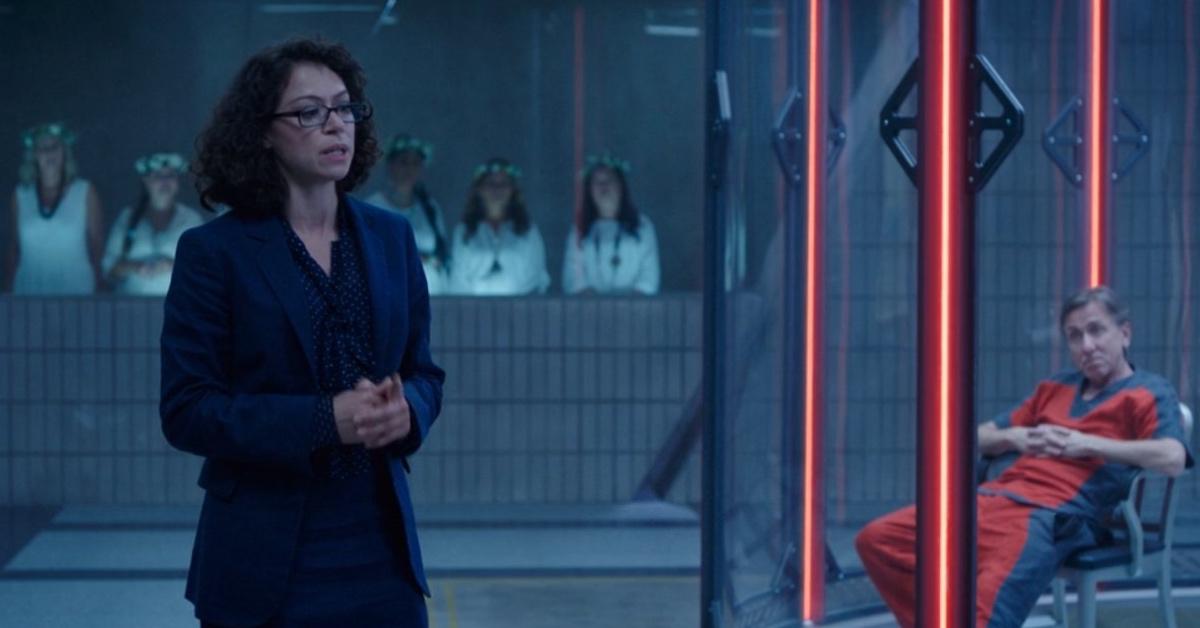 Jennifer is faced with widespread backlash for defending Emil, but she refuses to give a public interview, insisting she wants to remain an anonymous lawyer. She finally gets in contact with Wong, who confirms that he took Emil from his cell and agrees to testify at the parole hearing. During the parole hearing, a panel hears from four other witnesses, and Abomination explains that he is in full control of his powers now with a demonstration.
Article continues below advertisement
Pug's case with Dennis takes a turn when Jennifer agrees to be a witness, and Pug uses Jennifer's description of Dennis as "delusional" to win, arguing Dennis would never question whether the Megan Thee Stallion he was dating is an imposter. After Jennifer's testimony, Pug wins Dennis's restoration, while the real Megan watches from the courtroom.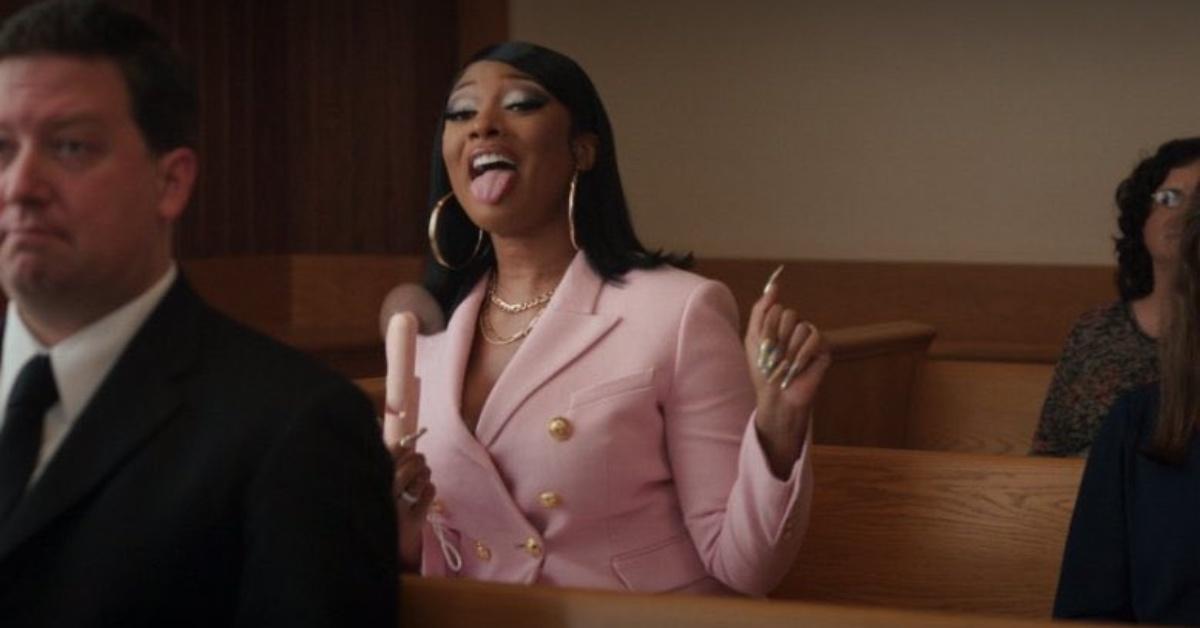 Article continues below advertisement
Jennifer wins Emil's case with Wong's testimony, although when the panel points out that Wong committed a crime by freeing Emil from prison, he abruptly leaves. Emil is released on parole under the condition he wears an inhibitor collar prohibiting him from transforming again. Jennifer then makes her first television interview in an attempt to clear up assumptions about herself and She-Hulk.
On her way home from work, Jennifer is attacked by a group known as The Wrecking Crew, who attempts to take her blood. The Wrecking Crew claims to have stolen their weapons from construction workers in Asgard, but it is currently unclear why they were attempting to take their blood — or for whom.
In a post-credits scene, Megan and Jennifer celebrate Pug winning Dennis's case, dancing gleefully to Megan's song "Body" while the credits roll.
Don't forget to stream She-Hulk: Attorney at Law, every Thursday exclusively on Disney Plus.