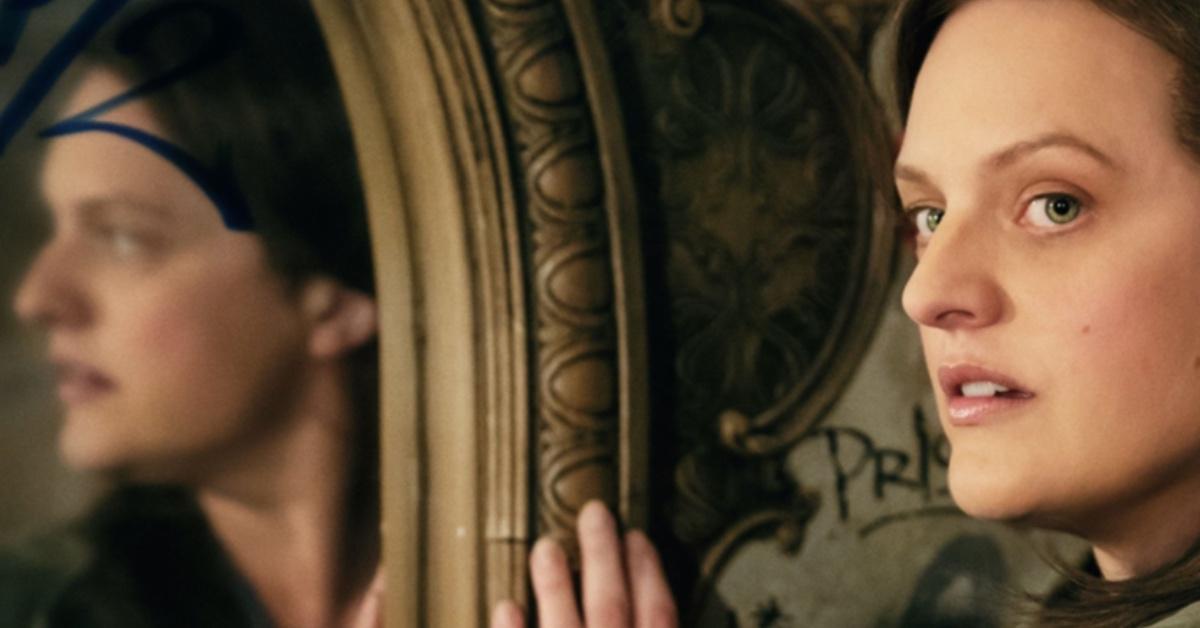 'Shining Girls' Is Set in Chicago — Was the Apple TV Plus Series Filmed in the Windy City?
Based on Lauren Beukes's bestseller, Shining Girls, a new series on Apple TV Plus, offers a glimpse into one journalist's attempts to track down a serial killer with strange links to an abandoned house.
Article continues below advertisement
Starring Elisabeth Moss, Jamie Bell, and others, the series offers a gripping exploration of one assault survivor's journey toward taking revenge. Where was Shining Girls filmed? Here's what you should know about the filming locations.
Article continues below advertisement
'Shining Girls' is set in Chicago. Was the gripping series filmed in the city?
Set in Chicago, Shining Girls cross-examines the complicated relationship between a serial killer, Harper (Jamie Bell), and his sole surviving victim, Kirby (Elisabeth Moss). Season 1 kicks off with a riveting episode on Friday, April 29, 2022.
Apple TV Plus put in a season order for Shining Girls in the first half of 2020. The filming took place between May 24, 2021, and Oct. 27, 2021. What's there to know about the filming locations?
The majority of the filming took place in Chicago, with historic landmarks like the Adler Planetarium, the first-ever planetarium of its kind to be built in the U.S., appearing in the background of some of the scenes. The film crew was spotted around Chicago Studio City, an in-demand film and commercial studio near Columbus Park.
Article continues below advertisement
The trademark elevated trains of the bustling metropolis and parts of the downtown area of the city of Chicago can be spotted in the series as well.
Article continues below advertisement
As Elisabeth Moss told Fox 32, shooting in the area allowed her to explore the city that she has a familial connection to. Elisabeth's mom, Linda, was born in Chicago.
"I would love to talk about Chicago, it's my favorite city," Elisabeth Moss said. "It was really fun for me as an adult to go and work there. I've always gone and been with family or done family stuff — but to go and be a part of the city as a grownup, on my own without my family was really exciting."
"It's such a beautiful city. Also, the opportunity to show those beautiful sides was really exciting for us," she added. "To shoot on those beautiful bridges, to shoot at the Planetarium, to shoot by the way — there are things we were really excited to show."
Article continues below advertisement
Silka Luisa, the writer and creator of Shining Girls, spoke of the talent and opportunities available in Chicago just as enthusiastically. "Your local talent is amazing," Silka told Chicago Sun-Times.
Article continues below advertisement
"I didn't realize how lucky we were going to be until I got there," she continued. "The roles that are really capturing the sense of Chicago, I feel like they brought so much to it. And they add so much color and specificity that it makes the show feel even more real. … Everyone there was so passionate about making the show as good as it can be and really grinding it out."
As she shared, she ultimately decided against the idea of instructing the stars to stick to one uniform accent.
"When you're walking around the city, what's interesting is that there is this huge mix of accents — and in the '90s, the mix becomes even more eclectic," Silka said. "I didn't want anyone to put on an accent. So, if you hear somebody that has an accent, they, as a person, have that."
Season 1 of Shining Girls premieres on Apple TV Plus on Friday, April 29, 2022.