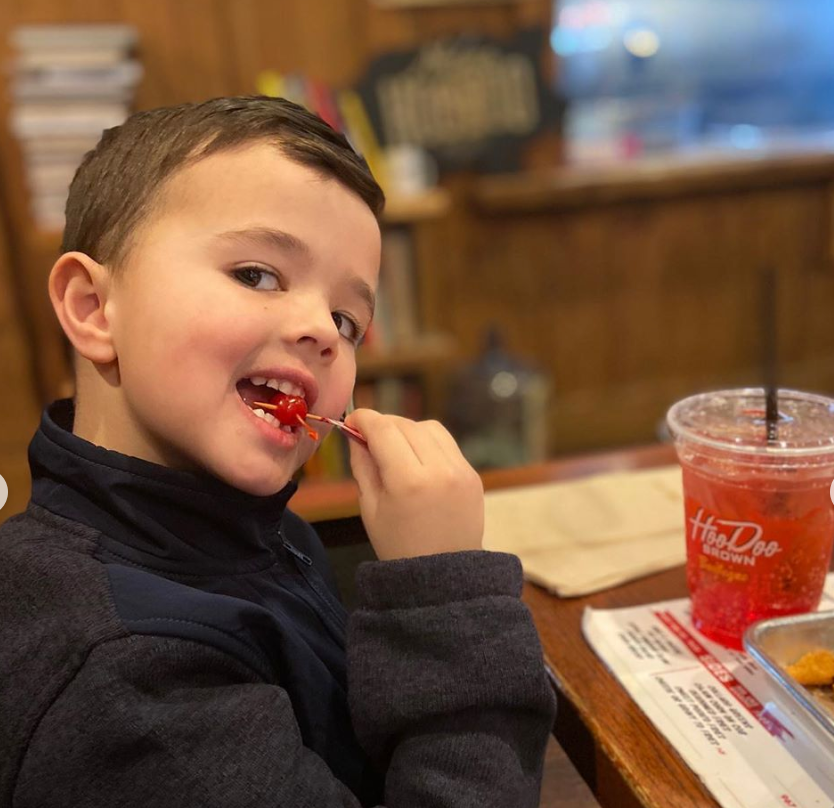 The Internet Is Obsessed With This 6-Year-Old Shirley Temple Critic
The internet (and world) has been a pretty sad place lately, so we'll take any bit of sunshine and happiness we can get. And that sunshine and happiness has arrived in the form of a 6-year-old named Leo Kelly who has become famous for his honest and super cute Shirley Temple reviews on his Instagram account, @theshirleytempleking. That's right, Leo Kelly is a #ShirleyTempleInfluencer and we are ALL about it.
Article continues below advertisement
The Shirley Temple King Instagram account describes itself as "Rating Shirley Temple (non alcoholic duhh) across all sorts of establishments" and you can find a bunch of videos of Leo adorably describing (in detail) why a Shirley Temple deserves his stamp of approval — or not. Leo uses a standard 1-10 rating system. "Um, too much 7-Up and too much Sprite. One cherry. It's pretty good," Leo tells the camera in one video. Leo has sipped on Shirleys everyone from Friendly's to fancy 5-star restaurant, so kid KNOWS his beverage.
Article continues below advertisement
At Malibu Taco, Leo carefully notes the glass the Shirley Temple is in, calmly expressing his disappointment that there are no cherries in the beverage, but ultimately giving the Shirley a 6.6 out of 10. And honestly, fair. Every Shirley Temple must have cherries, so please take note, bartenders.
Article continues below advertisement
Who's Leo Kelly?
We know that Leo lives in Fairfield County, Conn, and travels around the area as a Shirley Temple critic. His parents told CTbites that their son has "been obsessed with drinking Shirley Temples forever and orders them wherever he goes." Leo's father works in media and marketing, so it's no surprise the family wants to expand Leo's empire and start selling merch. We also know that, according to CTbites that aside from his Shirley Temple critic career, Leo likes to play golf, is close with his family, and loves the Fairfield beach.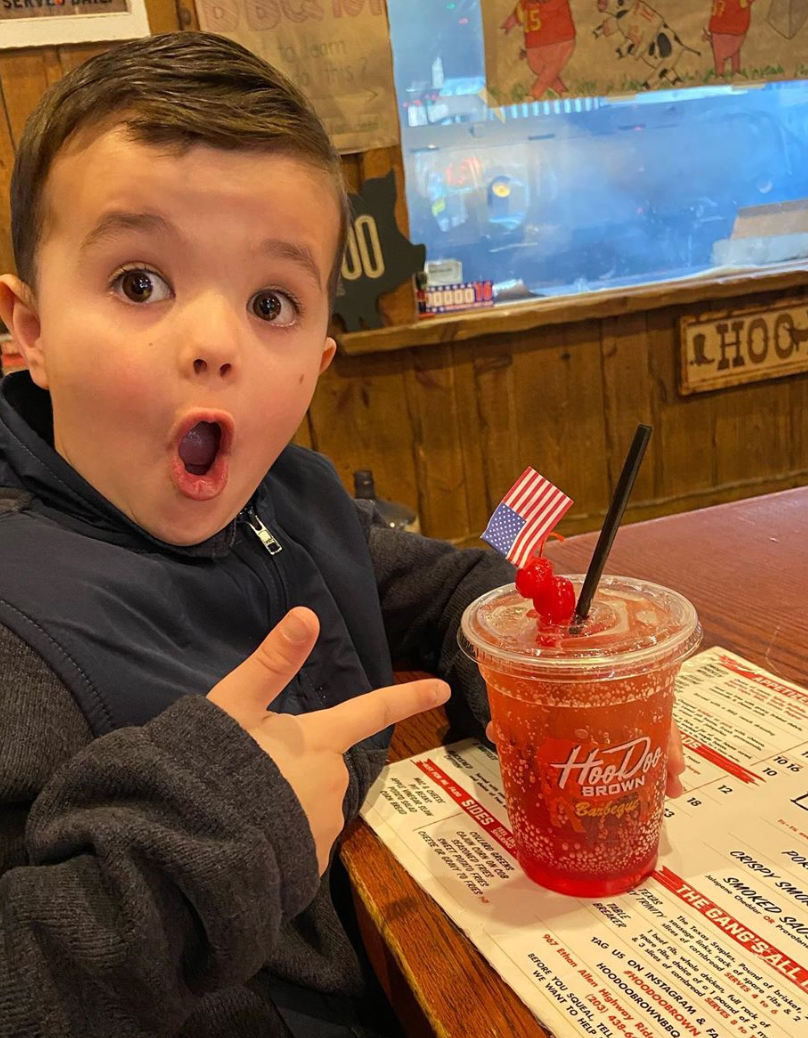 Article continues below advertisement
According to The New York Post, Leo also wants to be an actor, scientist, and book illustrator. He also wants to keep going with his Shirley Temple reviewing career, and even wants to expand that into a Shirley Temple recipe book! His forays into Shirley critiquing all started when he was on vacation with his family in Rhode Island. He and his family were eating out and he ordered a Shirley Temple. "Then I drank it, and I was like mmm, this is really good," Leo said.
The rest is history. His dad made him an Instagram account and Leo decided on the name "Shirley Temple King."
Article continues below advertisement
And before the parent-shaming begins, his folks want everyone to know that Shirleys are still a "treat," and not a "staple," according to The New York Post. He mostly drinks water, not soda, his mom claims.
Article continues below advertisement
What are Leo's top Shirley Temple picks?
This is obviously the most important part, because the world NEEDS to know! Even though you'd THINK 7-Up and some cherry grenadine would be easy to mix and master, you would be very wrong, my friends. A good Shirley Temple is an art. According to CTbites, these are Leo's list of restaurants with the best Shirley Temples in Fairfield County: 1. PEARL, 2. Artisan, 3. Little Barn, 4. The Meatball Shop, and 5. Malibu Taco. According to Leo, the perfect Shirley has three cherries and a thoughtful balance of grenadine.
As of now, Leo's Instagram account has just over 61,000 followers, but we definitely expect that number to grow as little Leo expands his reviews to other towns and maybe even cities. Honestly, Leo could take over the WORLD with his Shirley Temple expertise. Rock on, Leo.