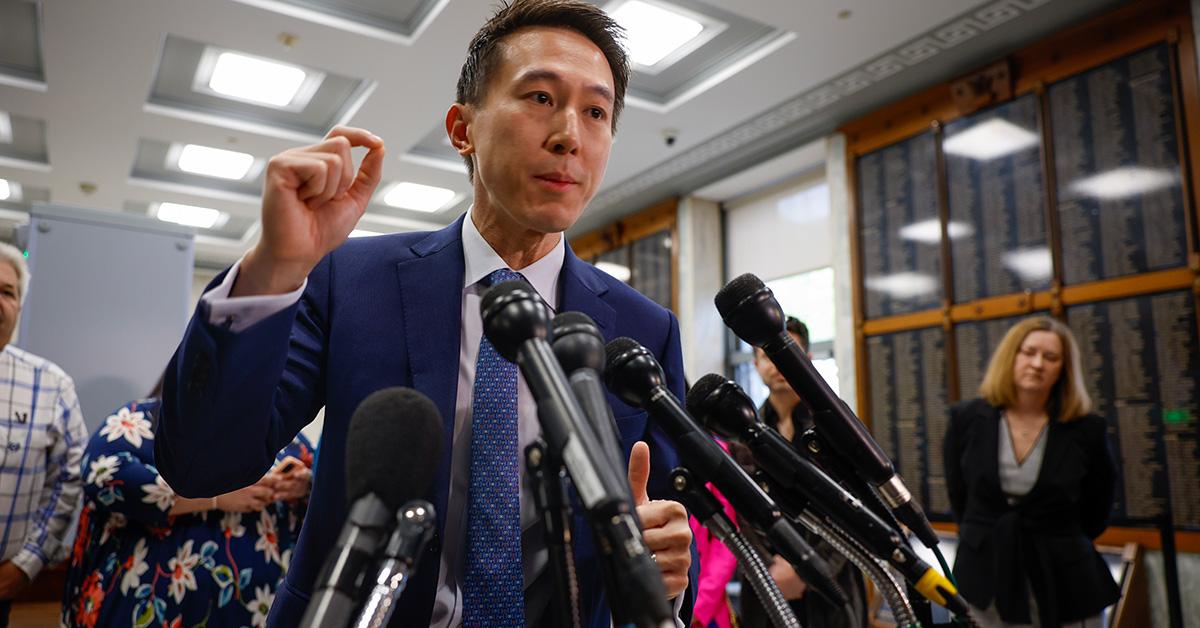 TikTok CEO Shou Zi Chew's Congressional Hearing Has Many Curious About His Family
TikTok CEO Shou Zi Chew recently testified in front of Congress, which has left some eager to learn more about the entrepreneur's wife and kids.
As lawmakers in the U.S. continue to debate whether it would be appropriate to ban TikTok nationwide, the company's CEO Shou Zi Chew recently paid a visit to Capitol Hill to attempt to sway lawmakers against taking that step.
Article continues below advertisement
Even as he testified for several hours, many who paid attention to the hearings were curious about the CEO is, and also wanted to learn more about his family. Who is Shou Zi Chew's wife? Here's what we know.
Who is Shou Zi Chew's wife?
Shou became the CEO of TikTok when the founder of its parent company stepped down in 2021. He is originally from Singapore, and he met his wife Vivian Kao in 2008 when they were both attending Harvard Business School. Vivian is Taiwanese American, and currently works in the financial sector. She is an independent, non-executive director at Sun Hung Kai & Co, a financial firm based out of Hong Kong.
Article continues below advertisement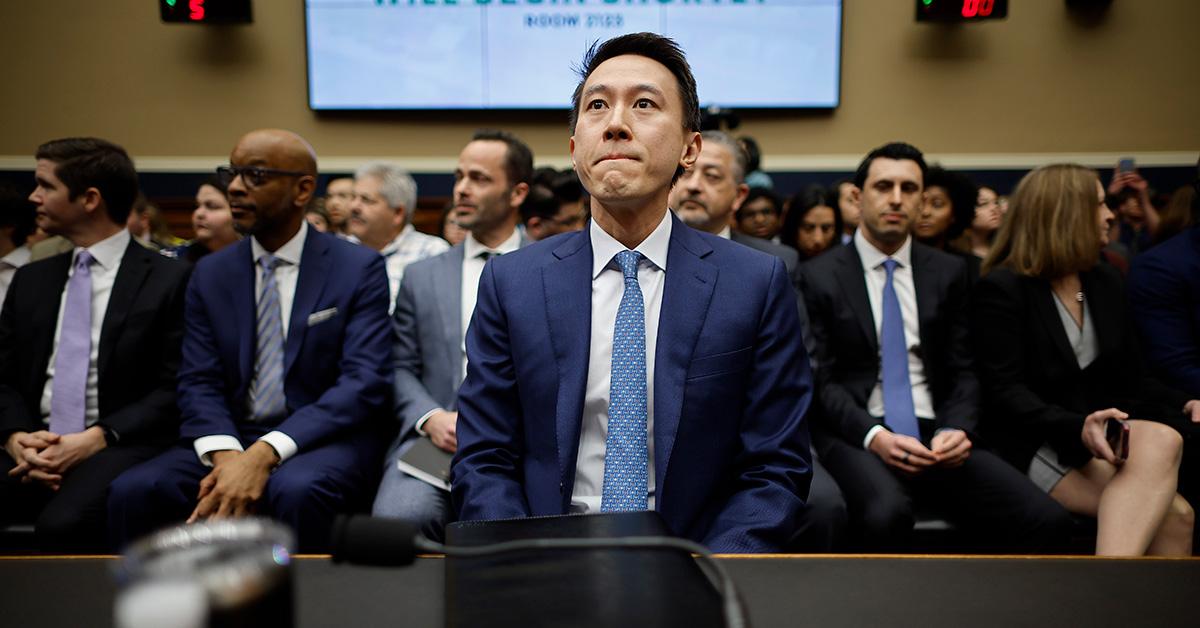 Vivian also the CEO and principal of Tamarind Global, and serves on the board of Wellesley College in Massachusetts. She studied as an undergrad at the university, earning a degree in economics and Chinese studies before she moved over to Harvard for her MBA. She and her husband are undoubtedly very wealthy, but they have managed to stay mostly out of the public eye, at least until Shou's Congressional testimony.
Article continues below advertisement
Does Shou Zi Chew have kids?
In addition to this wife, Shou also has two young children who are 6 and 8 years old. Their names haven't been disclosed to the public, but it was recently reported by The Guardian that he and his wife don't let their children have access to TikTok yet. He was asked about those reports during his testimony, and explained that because he lives in Singapore, his situation is different than it would be in the U.S.
"I have seen these news articles. Let me address that," he said. "My kids live in Singapore and in Singapore, we do not have the under-13 experience. If they lived here in the United States, I would let them use the under-13 experience."
Shou was referring to a specific version of TikTok that's designed only for children under the age of 13, which filters out content that could be harmful to them.
Article continues below advertisement
Shou received a major grilling during his Congressional hearing.
Shou faced pretty heated opposition from both Democrats and Republicans during his testimony on Capitol Hill. The main axis of concern was focused on the widespread belief that TikTok, which is owned by the Chinese corporation Bytedance, could become a tool of the Chinese government.
Shou went out of his way throughout his testimony to dispute this claim, stating that TikTok in the U.S. is staffed by American employees, and the data for the app is also being stored on American soil. Even so, conversations continue to be had on Capitol Hill about the possibility of banning the app, though it isn't clear exactly how that ban might be implemented and what the potential ramifications might be.