Single People No Longer Obligated to Give Wedding Gifts, Claims Influencer
TikTokers are in a heated debate over whether or not single people should be buying wedding gifts — this woman is declaring we change the tradition.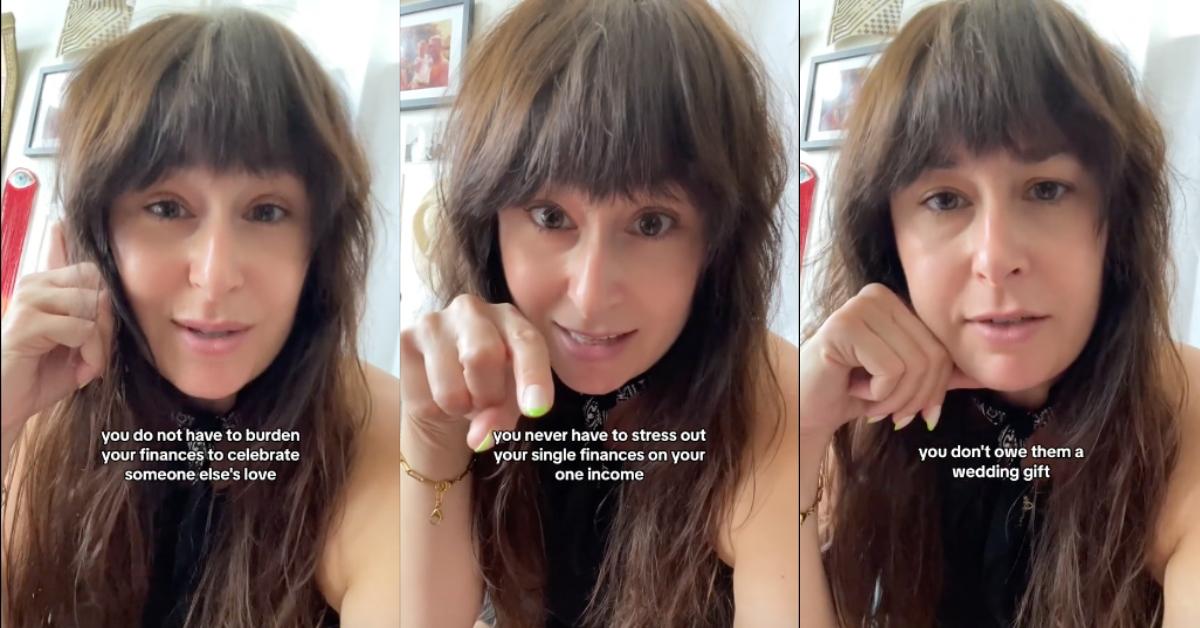 Being single in this day and age is no longer what it used to be. Long gone are the days when you needed your husband's signature in order to open a credit card!
While we have improved in some ways (and thank goodness for that), one woman on TikTok, @shanisilver, believes we have room to grow when it comes to how we celebrate our single vs. non-single friends.
Article continues below advertisement
Hashtagging her video #asinglerevolution, her remarks on today's wedding culture, and its effect on single people financially have created a stir of commentary.
Despite possible pushback, she did not hold back one bit when throwing down her truth.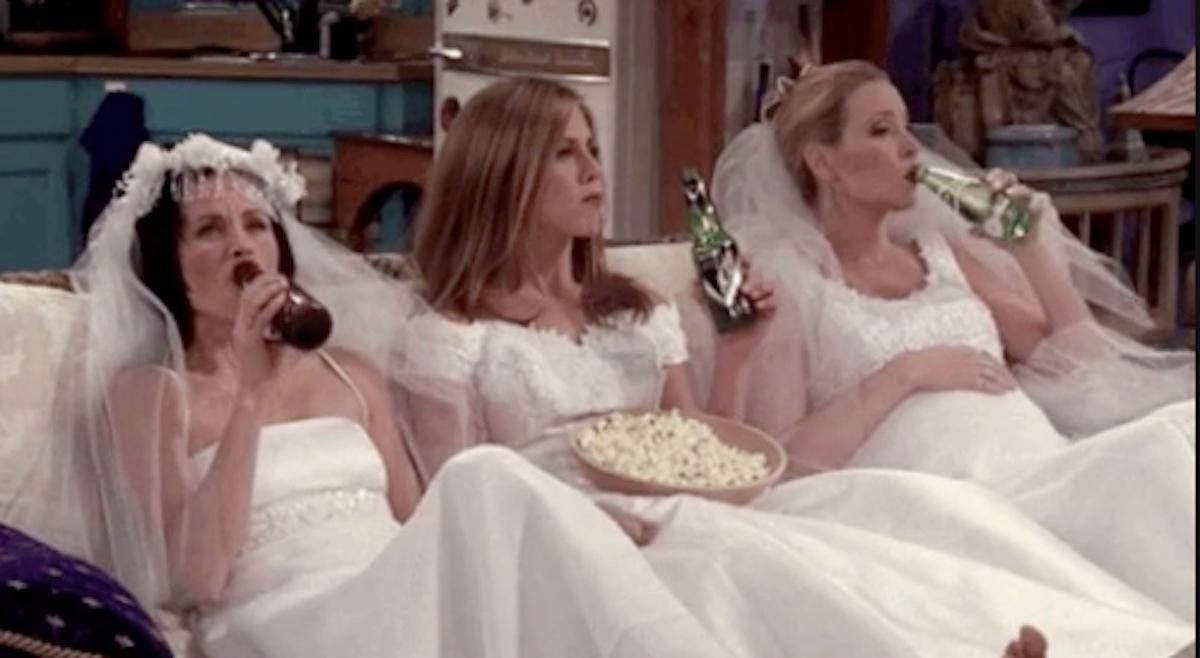 Article continues below advertisement
Should single people be obligated to give a wedding gift? According to this TikToker, the answer is no.
"Single people, you don't have to give wedding gifts ever" kicks off a TikTok video of a woman encouraging single people to stop putting so much of their hard-earned money down for weddings.
The basis of her argument is that participating in a wedding brings on a lot of unnecessary financial stress for a person with one income as opposed to a couple who would presumably be splitting the costs.
Article continues below advertisement
If you've ever been to a wedding then you'd know that though some can be small or the couple may not ask for a lot — it could also be that you are suddenly being asked to help fund a honeymoon amongst other things.
That is the type of stuff she is saying you should never have to worry about. Instead, she says, "Sure go to the wedding, buy a new dress if you want" adding, "You don't owe them a wedding gift."
She straight up, unabashedly adds, "In this day and age I think registering for wedding gifts is bad manners" and I kinda love her for it because that's just facts sometimes!
As she goes on to explain, she mentions that the couple probably wouldn't even want you to be burdening yourself financially. In fact, "They've lived together already for years, they have everything they need for their house — probably two of them" she says nodding to the fact that a gift would be surplus anyway.
Article continues below advertisement

Ultimately, she wants both single and partnered people alike to understand that "you do not have to burden your finances to celebrate someone else's love." With a dose of tough love, she concludes, "The etiquette needs an update, we do not need to be financing someone's honeymoon. If they cannot afford to take a honeymoon guess what? They don't get to take a honeymoon." Period!
Article continues below advertisement
Another TikToker chimed in with an opposing opinion.
Sharing a different take, TikToker @tafavoti injects herself into the debate by saying that if single people want to receive gifts then they should simply throw a party.
"I think we've forgotten basic manners," she begins. "I don't think anyone needs to give a wedding gift, but why is it so bad to give your friends a little small thing when they throw a party to celebrate themselves?"
Personally, I think she may have misunderstood the sentiment of the original post because she goes on to say, "If you wanna get gifts for your birthday — throw a birthday party. If you wanna get gifts for buying a house? Throw a housewarming party. You wanna get gifts for celebrating your marriage? Have a wedding. It's not that tricky."
She's assuming that people provide gifts for birthdays or housewarmings the same as they would a wedding, and as any single person would know, that isn't always the case.
Article continues below advertisement

There are clearly strong opinions surrounding the tradition that isn't going anywhere anytime soon if we're being honest with ourselves. I think these conversations are validating for both parties and important to have to better understand the important people in our lives.
With that said, I will be pitching the gift of just myself in a cute dress to my friend's upcoming wedding!