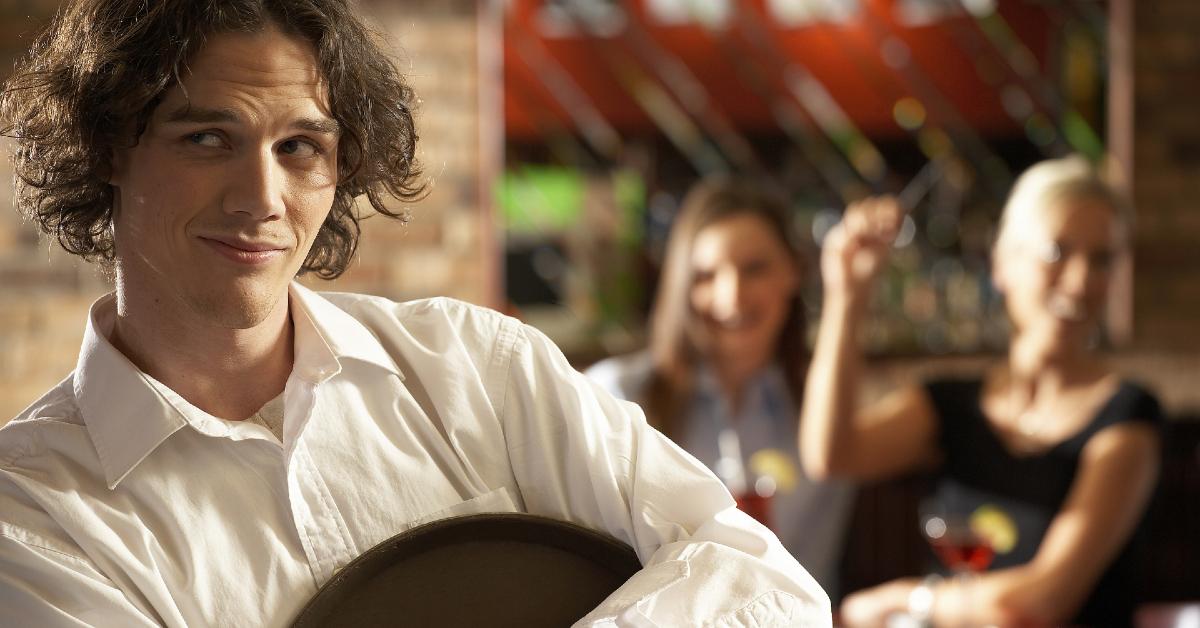 TikTok Server Says He Wants Customers to Order and Leave Quickly, Sparking Debate
A restaurant server went viral on TikTok for telling customers that they need to be "fast" at their tables. Fast when it comes to ordering, fast when it comes to getting up from the table so another party can be seated. He says quickness is an additional virtue that should be added on top of "being nice" to your waiter and tipping 20 percent.
Article continues below advertisement
The food service and hospitality industries experienced the most labor shortages during the "The Great Resignation." There are a whopping 1.9 jobs for every job seeker in America right now, with a lot of those openings situated in restaurants, cafes, hotels, supermarkets, and fast food chains.
Article continues below advertisement
A growing number of folks on social media have pointed out the poor treatment of servers at restaurants, calling for meaningful changes to support food industry workers. But TikToker Jacob Stephen's comments demanding customer be "fast" still divided many viewers of his video.
Article continues below advertisement

Jacob states in the clip, "You've heard of being nice to your waiters, you heard of tipping 20 percent... have you heard of being...fast? Hi, professional server here, because that's where my life has led me."
Jacob has one command for his customers: "Be fast. I want you to know what you wanna drink when I walk up, maybe even throw in a food order. No questions about the menu."
Article continues below advertisement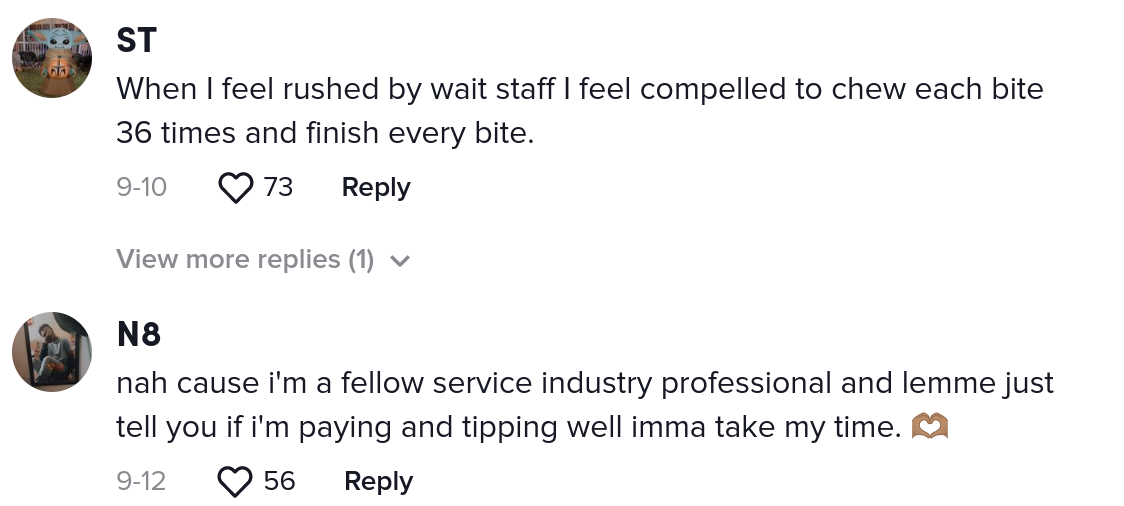 "If you have an allergy — fine, I'll take care of you. But be fast. If you're gonna sit there, spend. Yeah, I said it. You can catch up with your buddy on a bench for free."
He then blows a kiss to the camera and says, "what up."
Article continues below advertisement

Many commenters thought the TikToker was too entitled and demanding by insisting customers spend more money just for the privilege of sitting at a table longer than he would like them to.
Article continues below advertisement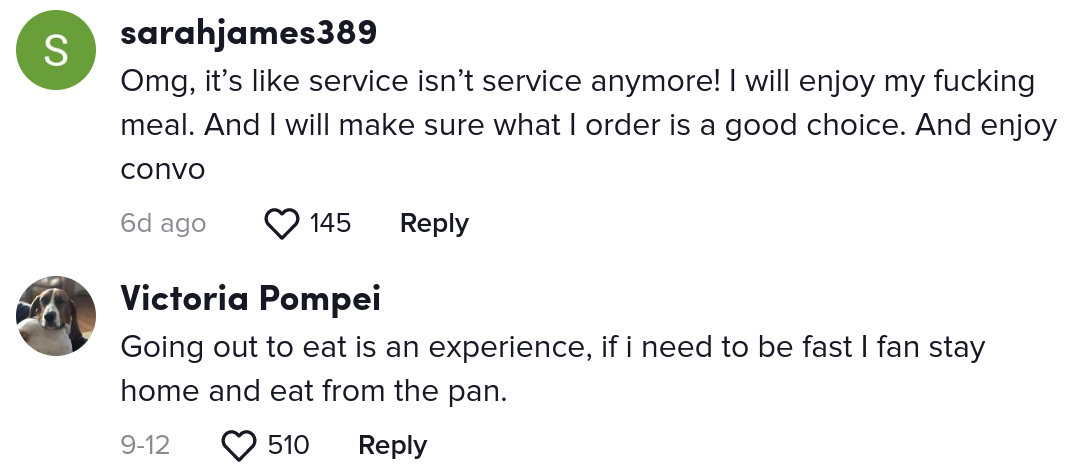 Others expressed that, while they will definitely be nice and will tip at least 20 percent on their order, they will definitely not feel compelled to leave their table before they're ready. Many pointed out that they're paying for a nice evening out and don't feel the need to spend even more money or hurry off just so a server can have a chance to maybe squeeze in another table.
Article continues below advertisement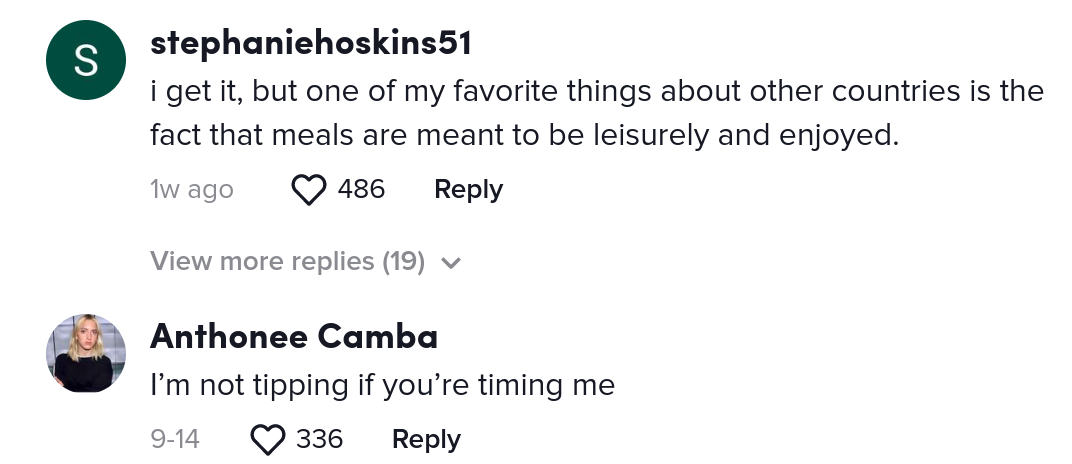 Others seemed to take issue with the fact that he didn't want people to ask questions about the menu, implying that they need to do their research because a server simply can't be bothered to know anything about the food or be willing to share their assessment with a customer.
Article continues below advertisement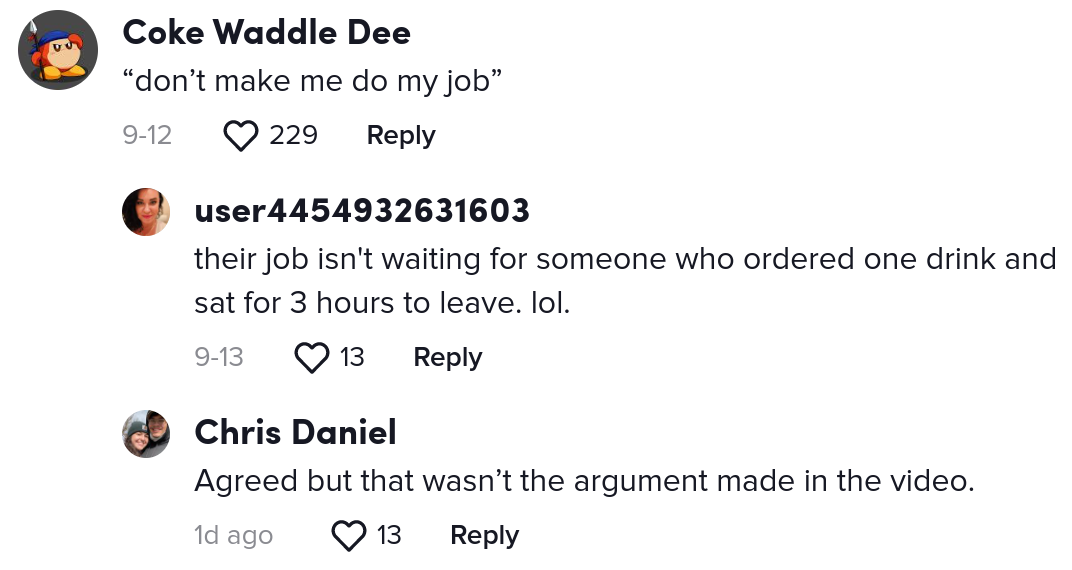 Many commenters who work as servers themselves countered by saying patrons who come to their restaurants are "guests" and should feel entitled to stay as long as they would like.
"As a server, stay," wrote one. "Please enjoy yourselves and your company. Life is so short anyways. You're at my table as a guest. Just appreciate the experience."
"I was a server for eight years," said another. "NOBODY wants to be rushed. Eating out costs a lot of money. I will NOT be rushed."
Article continues below advertisement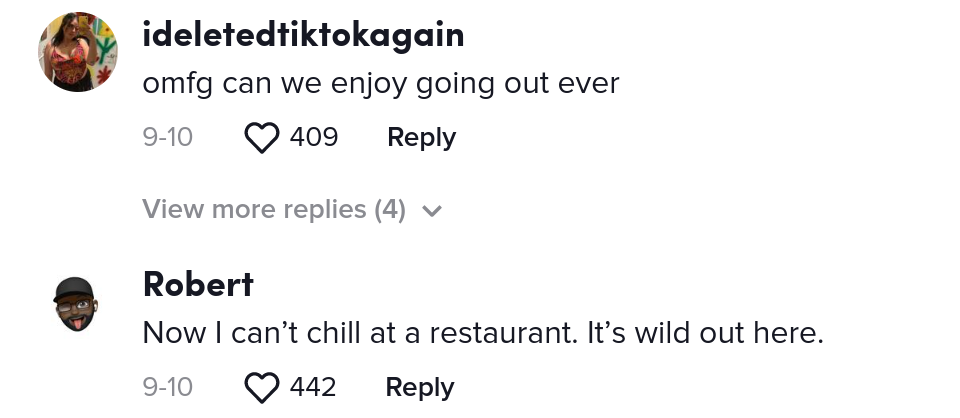 Other fellow restaurant workers echoed Jacob's sentiments, but they were in the minority.
"My 5 years in hospitality is why I won't go anywhere without looking at the menu first. I know my cocktail & food order as soon as I walk in the door."
Article continues below advertisement

Some customers say they take into account how long they sit at a table when they tip. "I pay an extra 20 on the tip if people I'm eating with are slow or we camp to chat," said one "Compensate servers when you're holding up a table."
Article continues below advertisement

Opinions were all over the map, as they usually are when it comes to restaurant etiquette these days.
However, many people — former servers or not, simply reduced Jacob's remarks to the following: "don't make me do my job."
What do you think about Jacob's comments? Are they reasonable requests? Or do you think that he's asking too much of customers who are going out to eat?