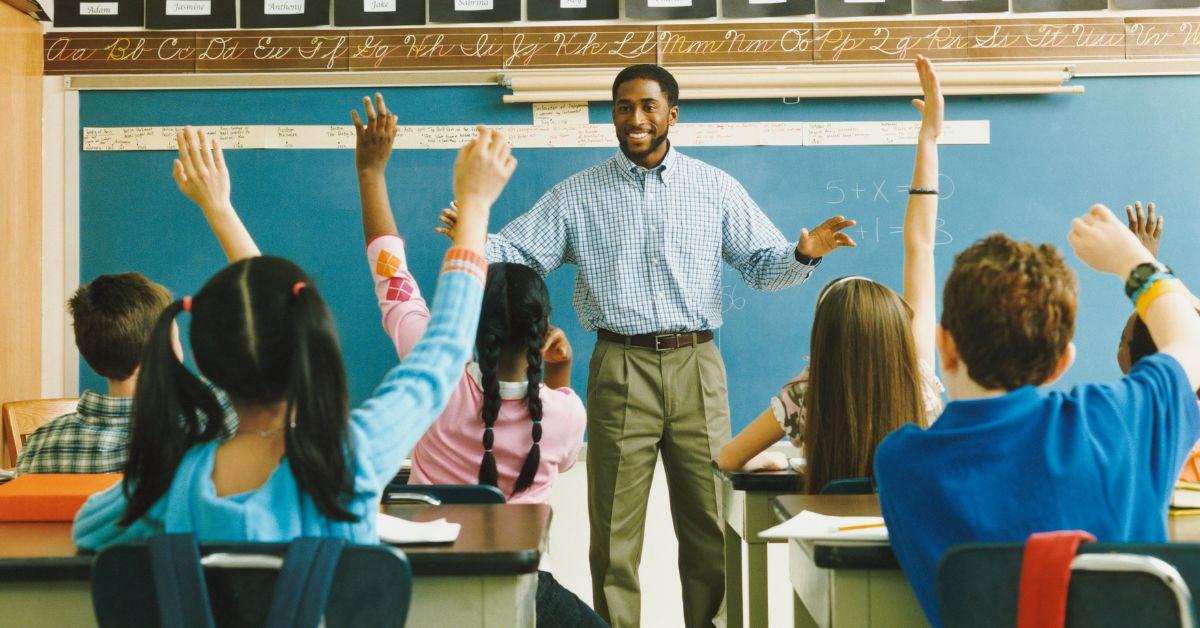 Male Teacher Says in Viral TikTok That Stigma Scares Men From Teaching Younger Kids
The world is a scary place. And, unfortunately, more and more teachers are caught having inappropriate relationships with students. The Hulu documentary Keep This Between Us sheds light on real-life sexual assault cases in which educators brought disgrace to their profession by preying on students.
Article continues below advertisement
Because of the uptick in these cases, school faculties are being monitored more closely. Naturally, this has made some of the male teachers more nervous, as they're afraid that even the most innocent of interactions with a student could somehow be misconstrued.
In fact, it seems as if some men in the education industry are taking a "better safe than sorry" approach when it comes to getting close with students. And part of this approach involves being more particular about what grades they teach. Below, a male teacher takes to TikTok to discuss a trend he's been noticing amongst other male teachers.
Article continues below advertisement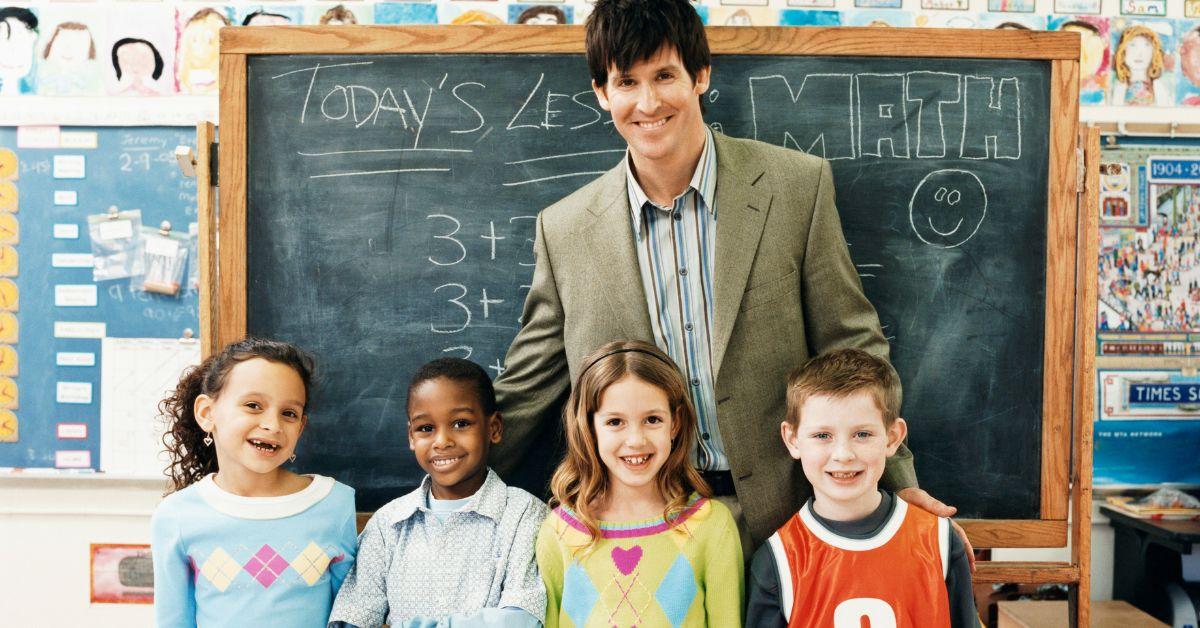 Male teacher explains why men are afraid to teach elementary school students.
"The stigma around men being elementary school teachers is sad, and keeps many men from wanting to work in elementary schools," reads the caption of a TikTok video posted teacher named Mr. Trayvon (@mr.trayvon).
Article continues below advertisement
He explains why by starting off with a story about how a female kindergarten student asked him for help using the monkey bars. "She expected me to hold onto her as she went across the monkey bars, but I just wouldn't do it," he said.
Article continues below advertisement
Fortunately, a female teacher was able to assist the student with the monkey bars instead.
And as she did that, she told the student, "I don't think Mr. Trayvon wants to help you because he believes he'll get in trouble," to which Mr. Trayvon says into the camera: "Hell yeah, I believe I'll get in trouble."
However, realistically speaking, he acknowledges that, even if he did help the student, he wasn't doing anything wrong since "that's appropriate touch according to the handbook," and "there were seven other adults out there in plain sight."
But what stopped him from helping was the fear that somehow the situation could be flipped on him.
Article continues below advertisement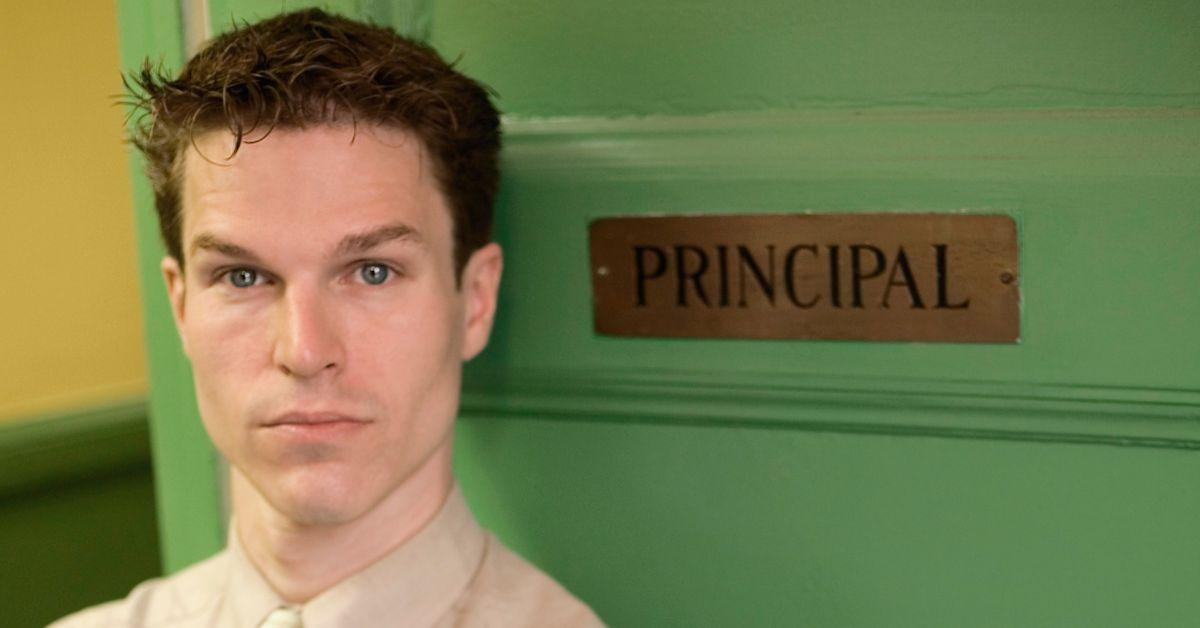 Mr. Trayvon explains, The thing is, the way that society has engrained in our head that males working with kids that age are predators has got me in a place where I don't want to work with kids K through 3."
He claims that, because those grades are so "hands-on," male teachers usually prefer to teach higher grades as a way to protect themselves. "It's sad that society works like that," he says as he ends his video.
Article continues below advertisement
Many folks in the comments seem to agree. One user wrote: "it has gotten to the point where teachers can not break up fights ...do not touch any kid for any reason."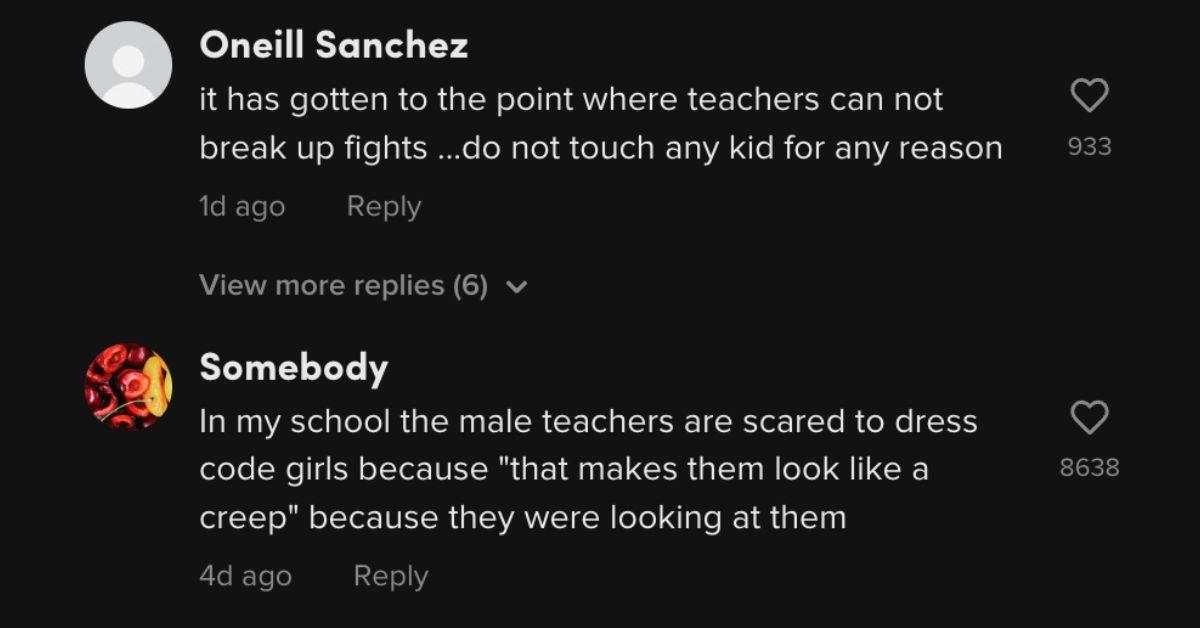 Article continues below advertisement
Another added: "In my school, the male teachers are scared to dress code girls because 'that makes them look like a creep' because they were looking at them."
Meanwhile, another user touched on how upsetting it is that men are bypassing teaching younger students. "Sad though. A lot of little kids that don't have a dad at home need good men in their lives," she wrote.
So, what do you think? Are male teachers playing it too safe? Or should they keep their distance?