Silly Christmas Memes to Put You in a Jolly Mood
These silly Christmas memes are sure to make your day merry and bright, just like Christmas itself! Keep reading for a festive good time.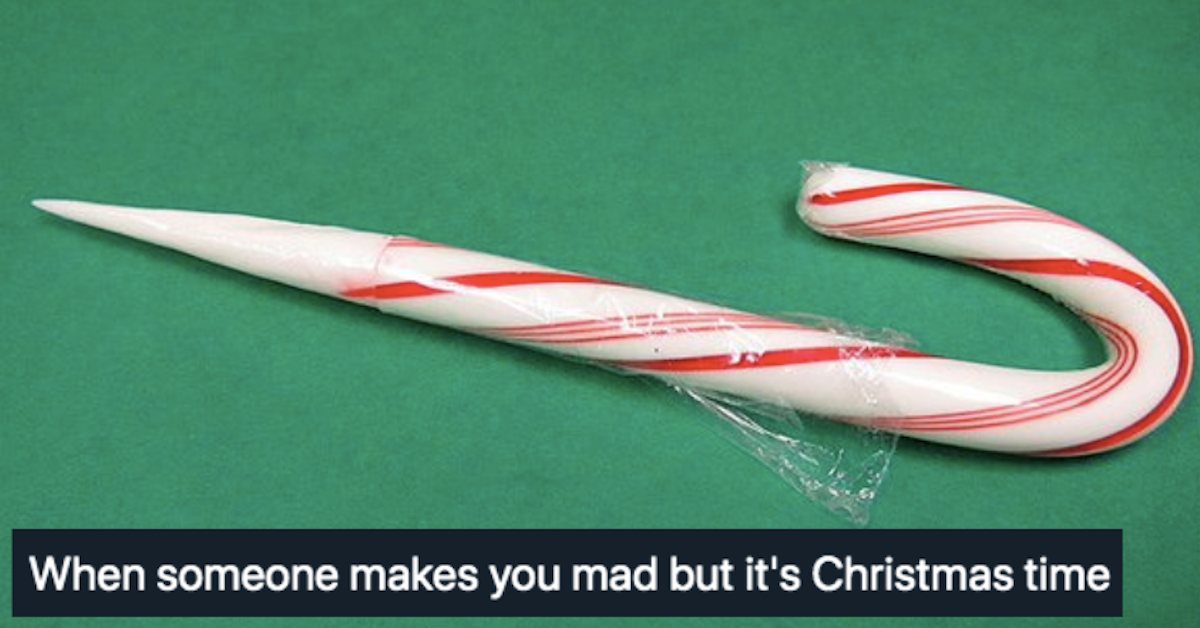 Now that Thanksgiving is behind us, it's officially Christmas season! So grab your ugliest Christmas sweater, settle in with all the cheesy Christmas movies you can possibly watch, and get ready for a jolly and bright holiday season.
It's a proven fact that people who decorate for Christmas early are happier than those who don't, so what are you waiting for? Deck the halls, sit back, relax, and enjoy!
These silly Christmas memes are sure to get you in the mood for the holiday season:
Article continues below advertisement
1. Gingerbread destruction
This is the reason you should always have a plastic dinosaur on hand. If your gingerbread house falls apart, you put a piece in the dinosaur's mouth and claim that it's Jurassic Park: Gingerbread World. Works every single time.
2. Drake on Christmas weather
I don't think I have ever seen this meme put to better use. The delightful fire always more than makes up for the frightful weather! Especially when the fire is paired with pajamas, blankets, hot chocolate, and twinkle lights. That's the Christmas dream right there.
Article continues below advertisement
3. Moms on Christmas morning
Baby Yoda has become an internet sensation, and it's because of brilliant, perfect memes like this. This is exactly what moms look like watching their kids open presents on Christmas morning. It's a perfect joke!
Article continues below advertisement
4. Out of Christmas wrapping paper
This is a perfectly acceptable thing to do if you run out of Christmas wrapping paper. In fact, I would argue that this is more religiously significant than most actual Christmas-themed wrapping paper. What do snowmen and candy canes have to do with the holiday, really? It's actually all about the birth of Jesus.
Article continues below advertisement
5. 'Home Alone' questions
Seriously, though, there are so many questions that pop up when you watch Home Alone as an adult. I suppose it was the '90s, so maybe tickets to Paris weren't nearly as expensive as they are today. Still, though, the McAllisters had to be pretty well-to-do!
Article continues below advertisement
6. Dog's dream come true
I defy you to find a picture of a happier dog. This would be like if someone was like, "Robin really likes chocolate bars so we gave her a person-sized chocolate bar." I would have the same face that this dog is sporting.
Article continues below advertisement
7. Christmas cats
Christmas and cats go together like peanut butter and jelly. Cats are usually calm, collected, elegant creatures, but when Christmas rolls around and there is suddenly a giant tree with lights and toys hanging from it, they get wide-eyed and go nuts.
Article continues below advertisement
8. Candy cane shiv
If you eat a candy cane and you don't fashion it into a pointy shiv solely by licking it, what are you even doing? This is the only thing candy canes are good for. Well, that and yanking tiny mice off the stage when they bomb.
Article continues below advertisement
9. Christmas then vs. now
This is so sad but so true. As an adult, no one gets you a Christmas tree or piles of presents to go underneath it. If you want one, you have to go get it yourself. And no one has time for that!
Article continues below advertisement
10. Rick Roll Christmas
I truly am sorry to end this list on a Rick Roll, but it's just too funny! Get it? Because he's "never gonna give you Up." Eventually though, if he wants his wife to stay, he's going to have to give her Up. Merry Christmas, ya filthy animals!