A Conman Posing as Simon Leviev Accrued an Estimated $10 Million — What's His Net Worth?
What's Simon Leviev's net worth? The subject of Netflix doc 'The Tinder Swindler,' Simon appears to have committed various types of fraud.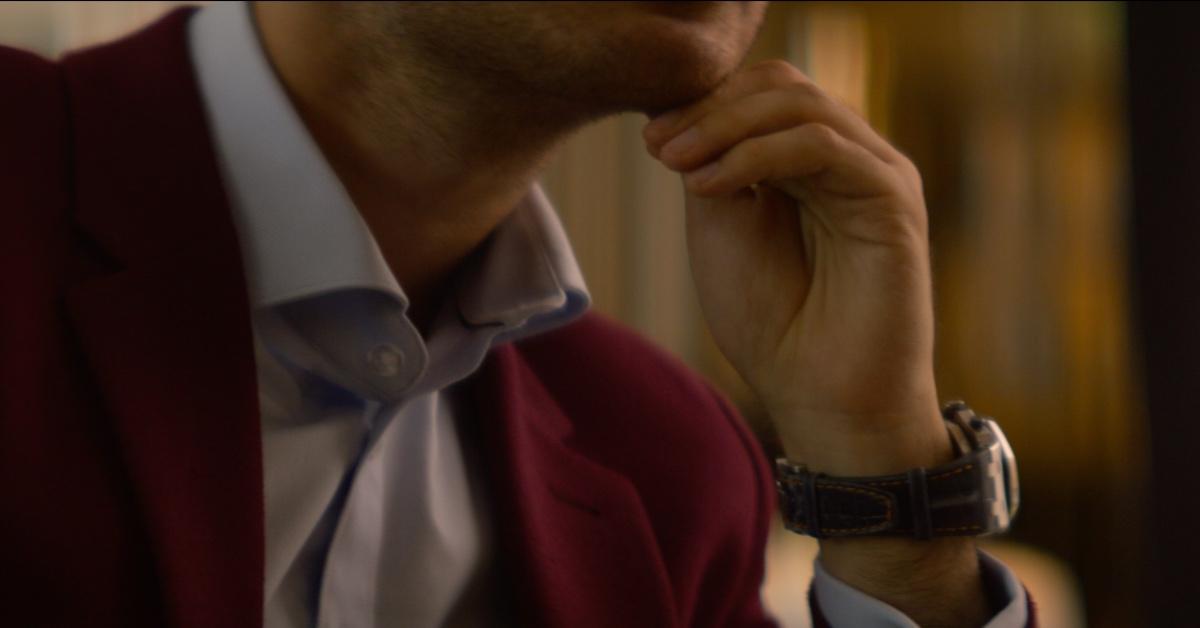 Would you give large sums of money to a loved one if they told you their life depended on it? That's the dilemma the explosive Netflix documentary, The Tinder Swindler, aims to explore.
Featuring interviews with three fraud victims, Pernilla Sjöholm, Ayleen Charlotte, and Cecilie Fjellhøy, the movie captures the emotional and financial difficulties of women who fell for a conman posing as Simon Leviev, the son of Lev Avnerovich Leviev (aka "the King of Diamonds"). What's Simon's net worth?
Article continues below advertisement
The conman posturing as Simon Leviev reportedly accrued more than $10 million from his victims. What's his net worth?
The Tinder Swindler focuses on the vicious conman's Tinder exploits, detailing the tricks he relied on to convince dates like Cecilie Fjellhøy to give him an estimated £200,000 ($270,906). Ayleen Charlotte gifted him £140,000 ($189,843) or $140,000, depending on which outlet you consult. Pernilla Sjöholm reportedly loaned him more than £50,000 ($67,857). But how much of that does he still have?
After legal fines and a few stints in prison, Simon's net worth is estimated to be between $500,000 and $1 million. In comparison, his faux father Lev's estimated net worth is around $1 billion.
Article continues below advertisement
Simon (whose real name is thought to be Shimon Yehuda Hayut) would use impressive gestures such as arranging a last-minute stay in Bulgaria to impress women.
Once he established a strong enough connection, he would claim that his life was in danger to ask his victim for money. Simon used the funds generated this way to lure in more women, showcasing his ostensibly lavish lifestyle before asking for a favor again. Elle compares the strategy to a Ponzi scheme.
Article continues below advertisement
The conman adopted the identity of Simon Leviev, claiming he was heir to the CEO of LLD Diamonds, after a stint in a Finnish prison.
His antics left several victims on the verge of bankruptcy, while some of them describe an increased sense of mental distress. The Tinder Swindler focuses on the cases of dating fraud Simon allegedly committed between 2017 and 2019.
But his illegal activities as a fraudster far exceed the immoral deeds the documentary deals with. In 2011, Simon had to flee his native country of Israel because of accusations holding he defrauded his employer. He set up shop in Finland instead.
Article continues below advertisement
Simon reportedly served a two-year prison sentence in Finland for dating fraud between 2015 and 2017. He adopted the identity of Simon Leviev later.
He apparently returned to Israel after his release in 2017. In July 2019, he was caught by Interpol after using a fake passport during a trip to Greece. By then, he was wanted by police in Israel, Sweden, England, Germany, Denmark, and Norway.
In December 2019, he was convicted of theft, fraud, and forgery. He was sentenced to 15 months in prison and ordered to pay $43,289 in compensation. He was released after five months for good behavior.
Some believe he also served a three-year prison sentence on the Falkland Islands for aggravated fraud. The true extent of his crimes is unknown.
Article continues below advertisement
Sometime after his release from prison in May 2020, he set up a business mentorship scheme, though it's unclear whether the website is still up. In December 2020, Simon posed as a frontline worker (or paramedic) to gain early access to the COVID-19 vaccine.
He continues to use Instagram to flaunt his supposedly lavish lifestyle. At the time of writing, he had 131,000 followers.
The Tinder Swindler is available on Netflix now.