Lia Is a New Face in Season 4 of Netflix's 'Cobra Kai' — Who Plays Her?
Netflix's 'The Karate Kid' spinoff series 'Cobra Kai' showcases a handful of new faces in Season 4, including middle schooler Lia. So, who plays her?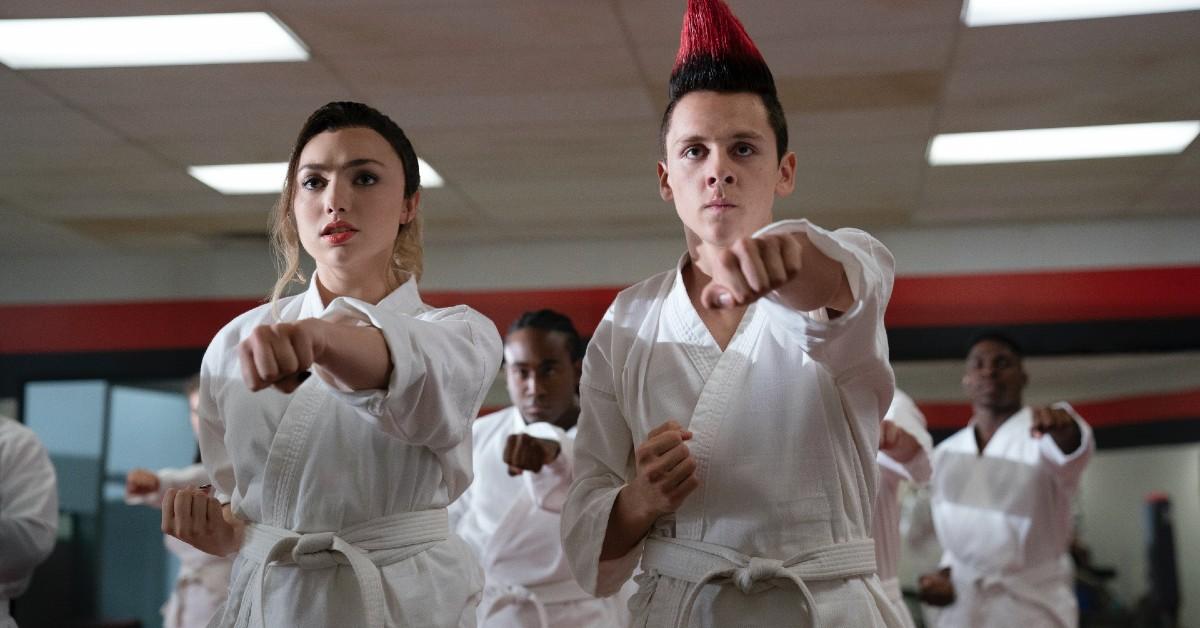 For those who fell in love with The Karate Kid franchise back in the '80s (and possibly also fell in love with a dreamy, youthful Ralph Macchio), Netflix's The Karate Kid spinoff series, Cobra Kai, is as endearing as it is nostalgic. Since 2018, Cobra Kai has showcased what the life of Johnny Lawrence (William Zabka) looks like over three decades subsequent to getting his butt kicked (more specifically, his face) by Daniel LaRusso (Ralph Macchio) at the 1984 All Valley Karate Tournament.
Article continues below advertisement
In an attempt to get his groove back, luckless handyman Johnny reopens the renowned Cobra Kai dojo (where he was once hailed as king) and simultaneously reawakens his age-old beef with Daniel LaRusso, who's now a cheesy car salesman.
Now in its fourth season, Cobra Kai has seen plenty of new, ambitious karatekas join the infamous dojo, including bullied student Miguel Diaz (Xolo Maridueña).
While newbie character Lia isn't a spry martial arts student, she plays a significant part in unintentionally adding fire to a certain rivalry in Season 4. So, who plays the mysterious middle school gal?
Article continues below advertisement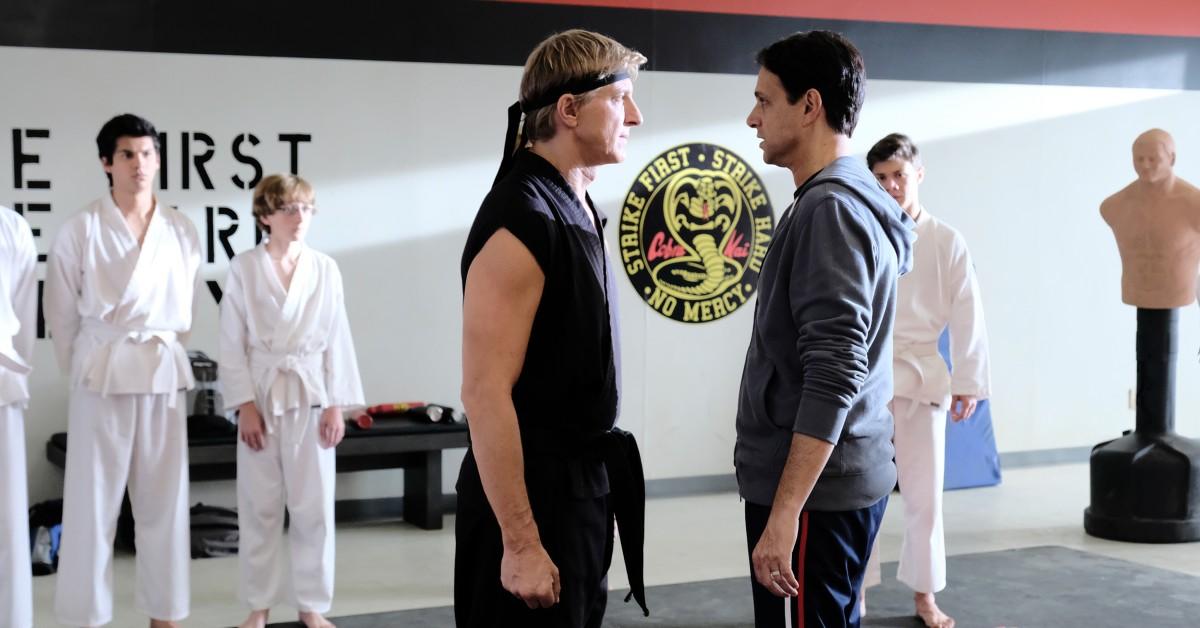 Season 4 character Lia is played by actress Milena Rivero.
Actress Milena Rivero portrays Lia, a middle school student who is put at the center of a love triangle between shy underdog Kenny (Dallas Dupree Young) — aka the new kid — and Daniel LaRusso's son, Anthony (Griffin Santopietro), who's a nasty bully. Lia, a close friend of Anthony's, seems to be the mediator, telling Kenny that it's not worth paying Anthony and his groupies' antics any attention. Why she's friends with the snotty brat, we'll never know (perhaps she "understands" him).
Article continues below advertisement
Her empathetic nature and the fact that she noticed Kenny at all causes him to become smitten with her. But, of course, so is Anthony.
After Anthony and his crew continue to torment Kenny — even catfishing the poor kid under Lia's name online — Kenny joins Cobra Kai.
Article continues below advertisement
Where else have we seen Milena Rivero?
Though she's just 15 years old, Milena's resume is already quite impressive. Along with her girl next door role in Cobra Kai, she's starred in a handful of Netflix endeavors.
Milena played a small role in Netflix's 2019 controversial teen comedy Tall Girl as well as in Netflix's 2021 action thriller Sweet Girl. Neither film did well with critics, but considering the controversies surrounding the former movie (tall girls are not oppressed!) and Jason Momoa being in the latter, lots of people saw Milena's talent in action.
The budding actress, too, starred in 2019's psychological thriller Huracán, which follows an aspiring mixed martial arts fighter as he deals with a disquieting dissociative identity disorder diagnosis.
It's not clear if Milena will return as Lia in Cobra Kai Season 5, but if she does, we're sure there'll be more tween drama.
All four seasons of Cobra Kai are currently streaming on Netflix.