A 'Cobra Kai' Fan Favorite Wins the Boys All Valley Tournament in Season 4 (SPOILERS)
Season 4 of 'Cobra Kai' centers around the All Valley Karate Tournament for the first time since the first season. Stick around to learn who wins!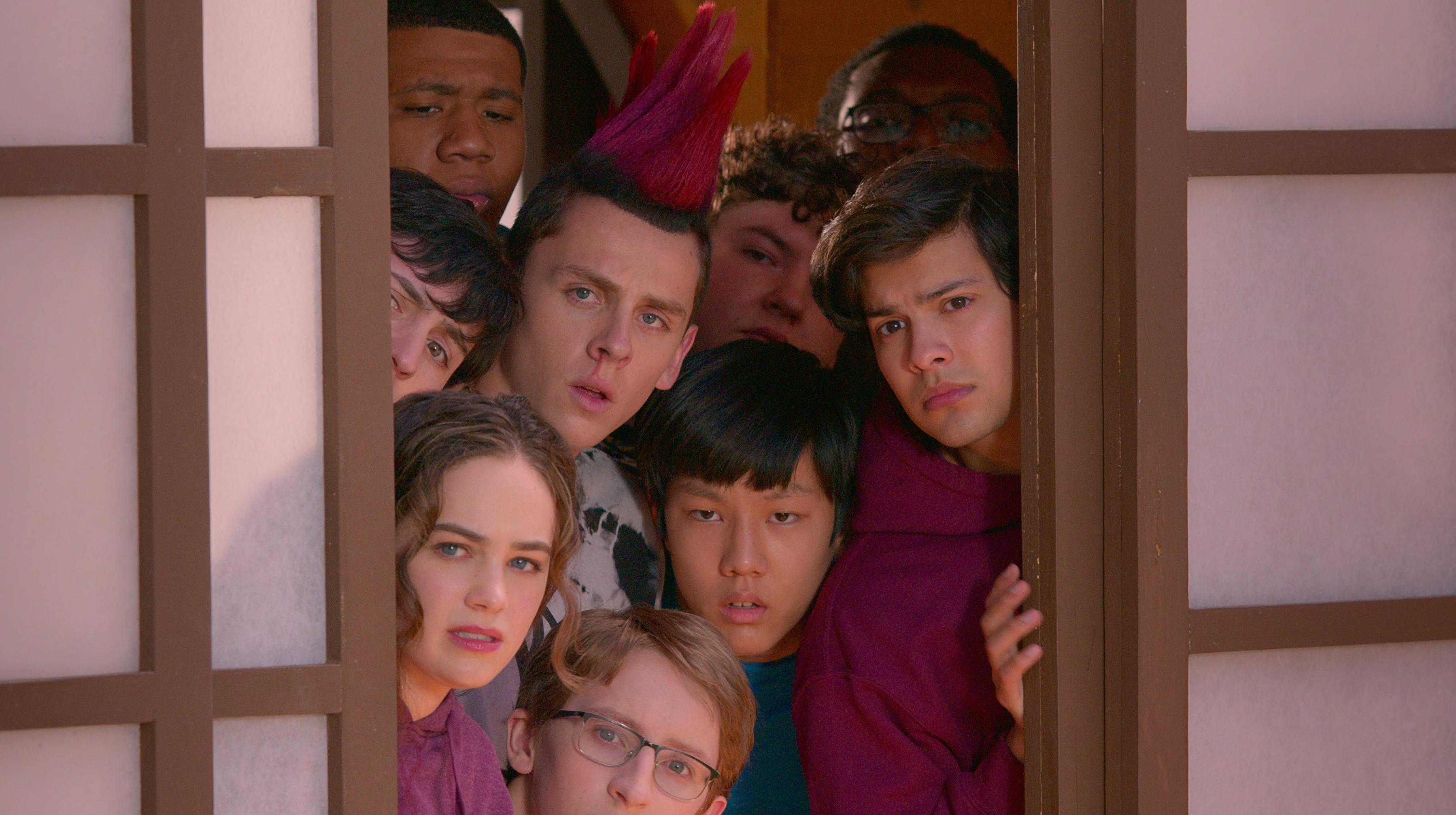 Spoiler alert: This article contains massive spoilers for Season 4 of Cobra Kai.
Well, folks, we're officially back at the All Valley Under-18 Karate Championship Tournament. For the first time since the series began, the entirety of Cobra Kai Season 4 follows all three dojos — Cobra Kai, Miyagi-Do, and the newly formed Eagle Fang — as they prepare for the most consequential competition in the tournament's history.
Article continues below advertisement
Per the bet Johnny Lawrence (William Zabka) and Daniel LaRusso (Ralph Macchio) made with John Kreese (Martin Kove) at the end of Season 3, the dojo that fails to win the All Valley must shut down forever. With Johnny and Daniel unexpectedly teaming up, Kreese reaches out to his old pal Terry Silver (Thomas Ian Griffith) to help lead Cobra Kai to victory.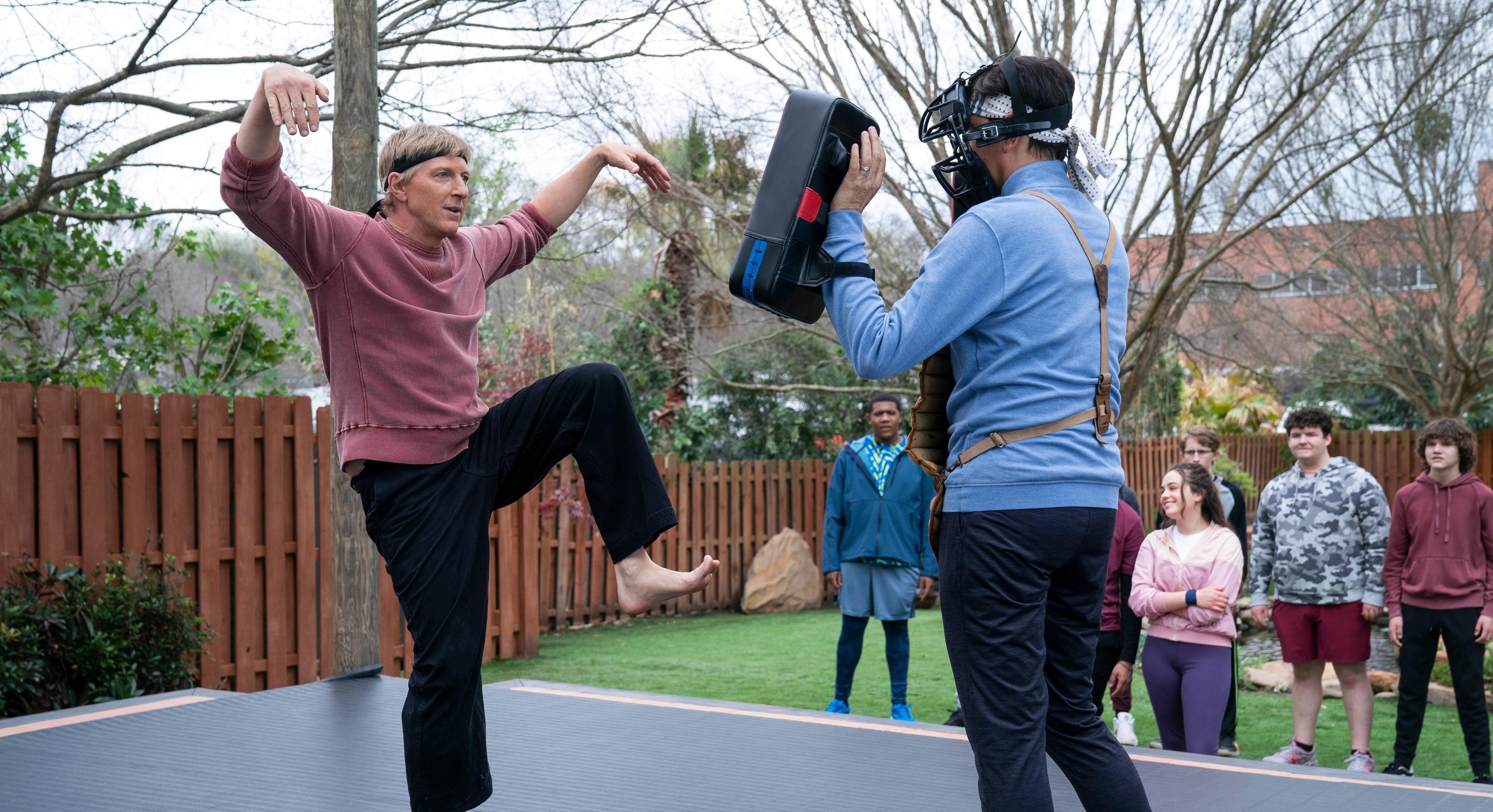 Article continues below advertisement
Now, that's not the only surprising aspect of Season 4: The 51st All Valley Karate Tournament has undergone major modifications that change the event significantly.
For one, introducing a skills competition allows students to display their proficiency in weapons and form. In addition, the All Valley council decided to create separate boy and girl divisions due to the issue of intergender fighting. With three exciting opportunities, who wins each championship? Does Cobra Kai lose overall? Keep reading to find out!
Article continues below advertisement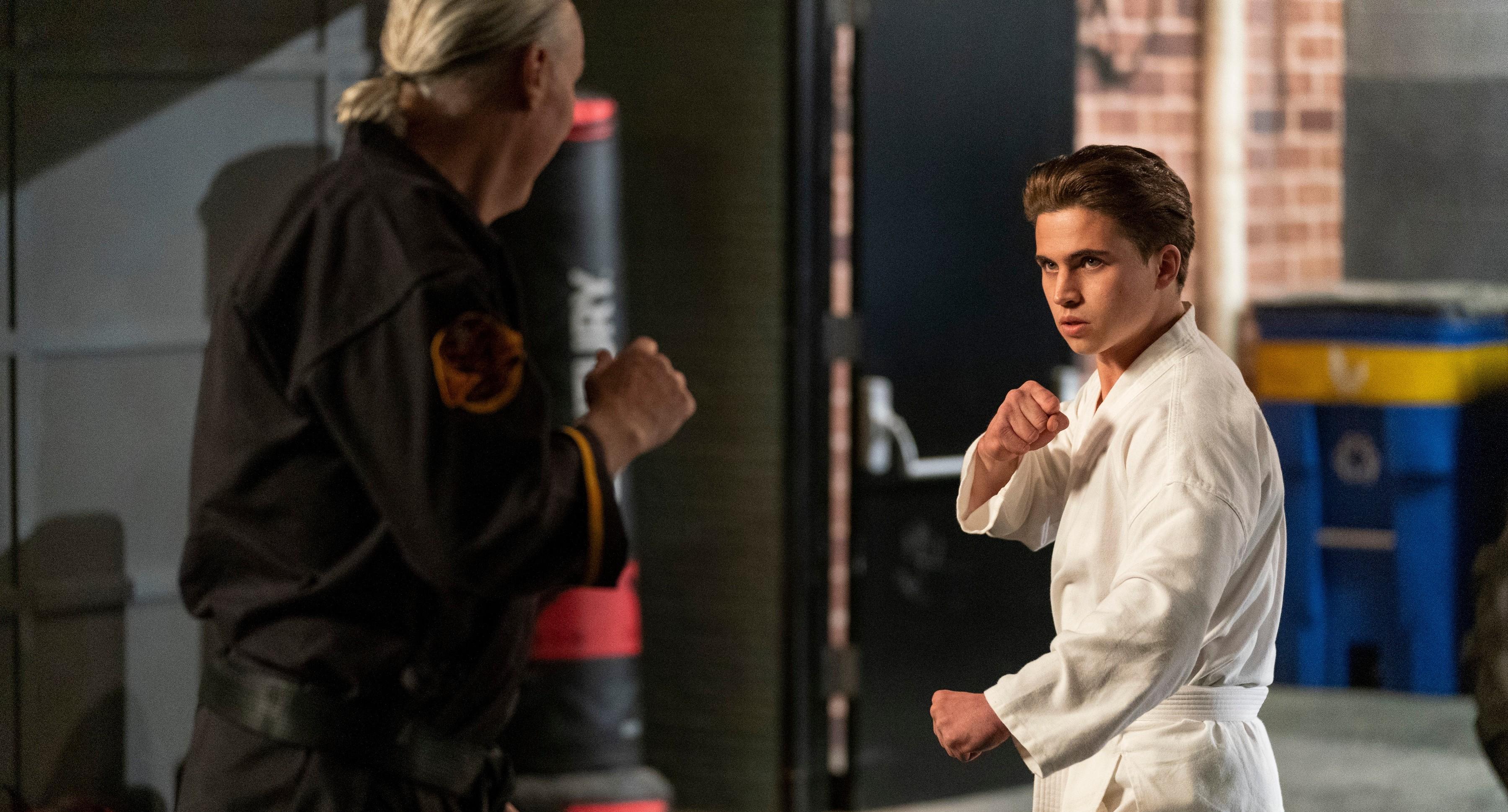 Who wins the All Valley Boys Championship?
After a rocky road of figuring out who he is, Eli "Hawk" Moskowitz (Jacob Bertrand) defeats Robby Keene (Tanner Buchanan) in the finals.
Hawk's Season 4 character development is all over the place — he starts off as a member of Eagle Fang trying to gain his dojo's trust again, especially Johnny's, only to leave karate all together after the Cobra Kai team (specifically Robby Keene) shaves off his mohawk halfway through the season.
Article continues below advertisement
However, with the help of his "binary brother," Demetri (Gianni DeCenzo), Hawk returns to karate and joins Miyagi-Do to train with Sensei Daniel LaRusso. At the tournament, Hawk manages to get through the competition swiftly until he faces his friend Miguel (Xolo Maridueña) in the semifinals.
Article continues below advertisement
Unfortunately, Miguel suffers a back injury during the match, but after doctors clear him to get back to compete, he decides to flee the fight and leave the arena. Therefore, Hawk automatically moves on to the final round of competition.
Hawk and Robby's fight is intense; with their mastery in both Cobra Kai and Miyagi-Do styles of karate, the two battle for their lives until they enter sudden-death overtime to determine the winner. In the nail-biting conclusion, Hawk lands the final point to win the championship — yay!
Article continues below advertisement
Who wins the All Valley Girls Championship?
Sadly, the girls' competition was rather lackluster. As expected, Tory Nichols (Peyton List) and Sam LaRusso (Mary Mouser) breeze past their competition to face each other in the finals. Seeing as the two have fought and defeated each other several times in the past, this match might be the one to declare the overall winner.
Article continues below advertisement
The inaugural All Valley girls champion is Tory since she defeats Sam in a pretty easy fight. Though she should celebrate her win, it seems she feels sympathy for Sam. Tory attempts to see if Sam is alright after the final point. Could we see their rivalry turn to friendship in Season 5? Possibly.
Tory also wins the grand title for Cobra Kai. The "no mercy" dojo claims the skills competition and is deemed the best overall dojo at the tournament. However, after celebrating her win with her teammates, she discovers that Sensei Terry Silver bribed the referee to have Tory beat Sam. Yikes.
Article continues below advertisement
Now that Cobra Kai won the All Valley tournament, a deal is a deal. Thus, Daniel and Johnny can no longer teach karate; however, we don't think it's the end for Eagle Fang and Miyagi-Do. Could we see a few Cobra Kai members turning their back on the dojo in favor of Johnny and Daniel? Oh, we don't doubt it for a second.
Season 4 of Cobra Kai is now streaming exclusively on Netflix.