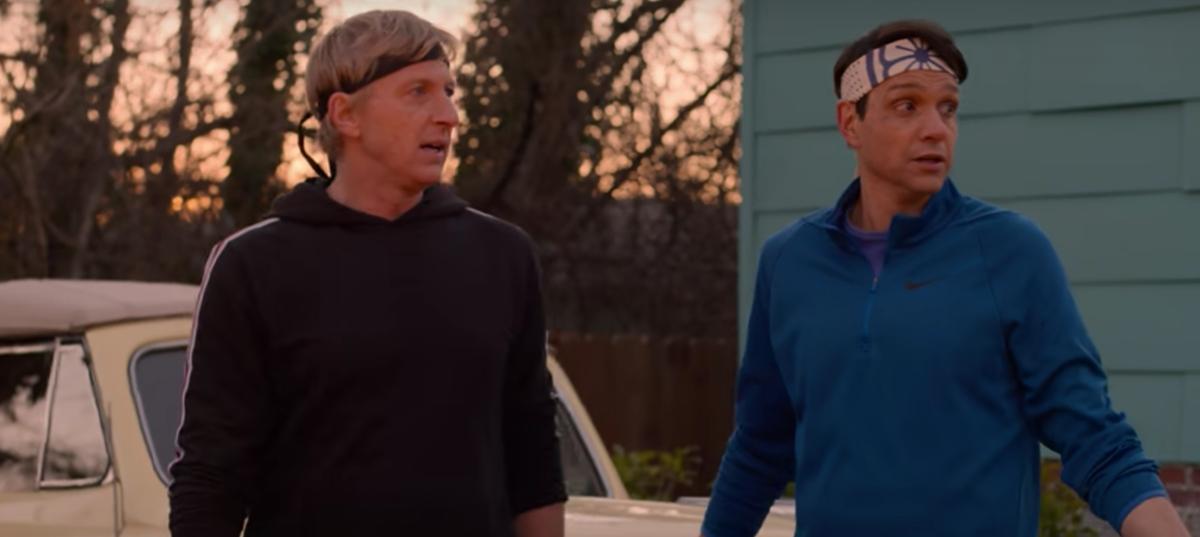 The Season 4 of 'Cobra Kai' Is Almost Here — When Will Season 5 Be Released on Netflix?
In 2018 when the series Cobra Kai first premiered on YouTube, no one could have expected that the martial arts drama that was a throwback to the '80s movie The Karate Kid would have such an impact. However, the nostalgic return to the world of The Karate Kid starring Ralph Macchio in his iconic role as Daniel LaRusso and William Zabka as Johnny Lawrence made the YouTube Premium platform a big hit.
Article continues below advertisement
When the series shifted to Netflix, it became one of their most popular shows. When Cobra Kai returned with Season 3 on Jan. 1, 2021, it overtook Bridgerton in the Nielsen streaming rankings, making it the No. 1 show. Almost one year after the tumultuous, action-packed third season debuted, it's time to look ahead to the future. Season 4 is about to drop, and fans already want to know if there is going to be a Season 5. Here's everything we know about another season.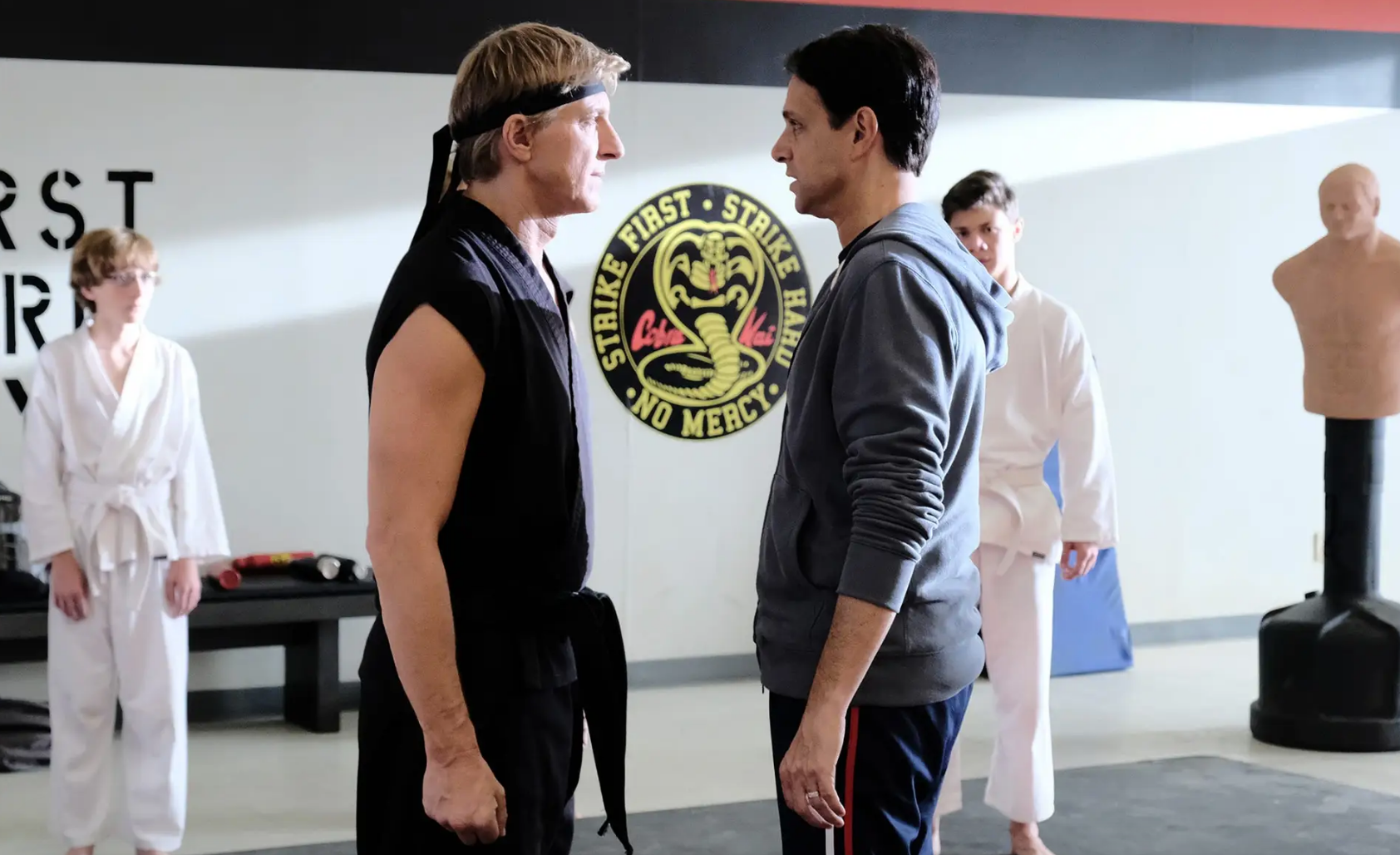 Article continues below advertisement
When is the release date for Season 5 of 'Cobra Kai'?
We are happy to report that there will be a Season 5 of Cobra Kai. The Netflix series was renewed back in August 2021. Jon Hurwitz, who's one of the show's creators, took to social media on Dec. 19 and posted a photo of him with Josh Heald, who serves as co-creator, on a plane leaving Atlanta, where most of the series is filmed. He tweeted, "Five. Fin. #ByeAtlanta #CobraKai." So it appears that Season 5 of Cobra Kai actually wrapped just a few weeks ago.
And there's no need to worry Cobra Kai fans because Season 5 will not serve as the series finale. While speaking with ScreenRant about the future of the series, Josh teased, "We have more beyond Season 5. We are not writing to the end of the series in Season 5 right now. We can't believe we've filmed two seasons of the show this year. In our minds, it's crazy to believe how far ahead of the story we are than what the audience has seen so far."
Article continues below advertisement
He goes on to say, "Season 5 is another enormous season with a lot of new flavors and a lot of things that you haven't seen before yet on the show. And it's not the end."
While we don't know the exact release date of Season 5, if it follows the same time frame as Season 4, which is dropping about seven months after filming wrapped, audiences should expect to see a new episode sometime in mid to late 2022.
This means there would be a shorter gap between seasons than in the past, which we know fans would be super excited about. Season 4 will definitely be throwing fans for some unexpected curves that will set up for the fifth installment.
Cobra Kai Season 4 will drop on Netflix on Dec. 31.