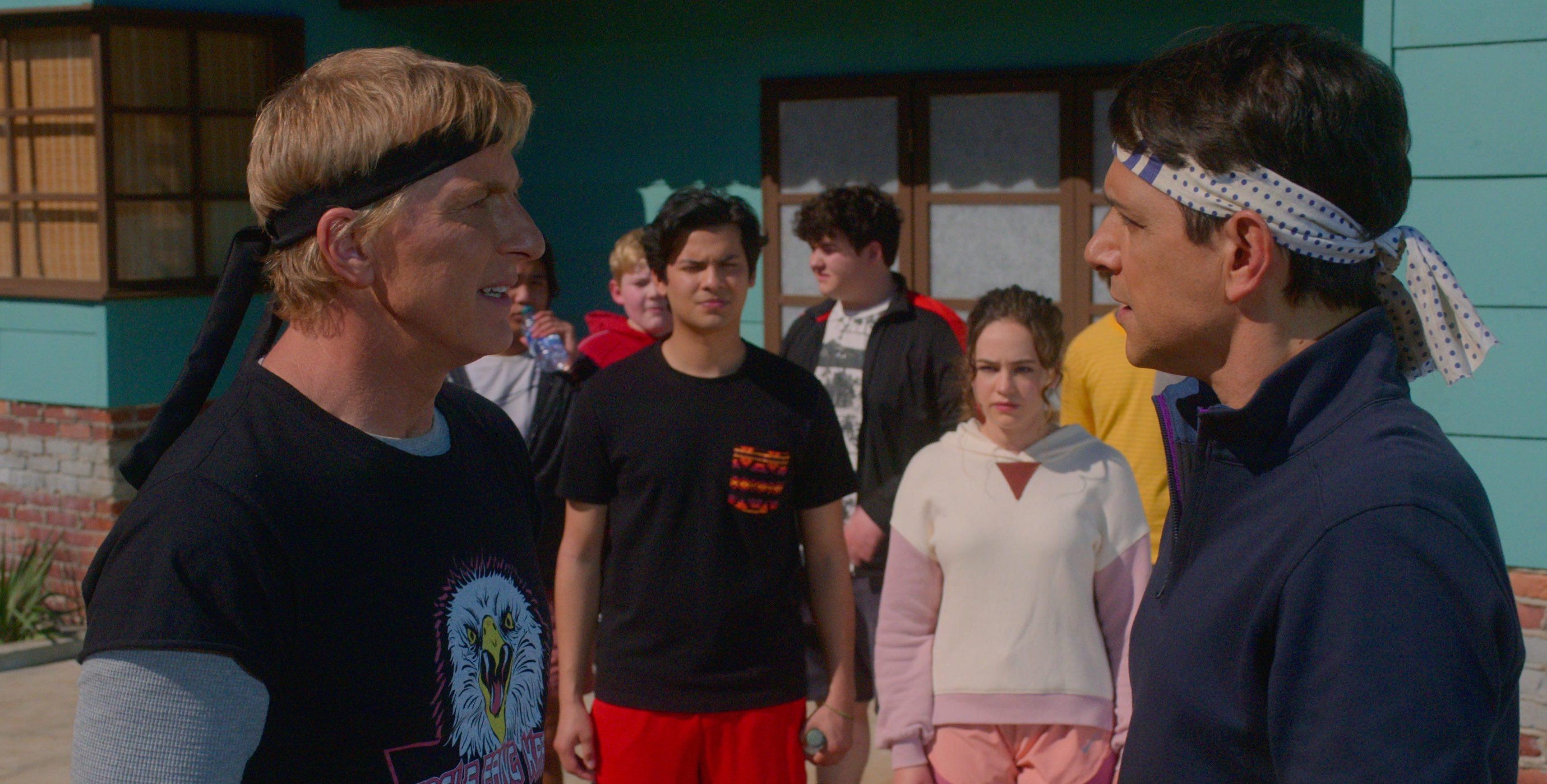 This 'Cobra Kai' Season 4 Recap Will Make You Want to Return to the Dojo
As 'Cobra Kai' fans prepare for Season 5, here's a recap of what happened in Season 4. Do Eagle Fang and Miyagi-Do finally defeat Cobra Kai?
Although Season 4 of the acclaimed martial arts dramedy series Cobra Kai premiered less than eight months ago, Netflix is already gearing up to debut the highly-anticipated fifth season in the coming weeks.
Starring Ralph Macchio and Billy Zabka — who reprise their roles as Daniel LaRusso and Johnny Lawrence from the Karate Kid film franchise — the show takes place nearly three decades after their match at the 1984 All-Valley Karate Tournament.
Article continues below advertisement
As millions of fans worldwide prepare for the Season 5 premiere, we think a recap is definitely in order. Though the fourth season dropped less than a year ago, we can't keep track of where everyone trains: Are they part of Miyagi-Do, Eagle Fang, or Cobra Kai?
With that said, stick around as we break down everything that happened in Season 4 of Cobra Kai.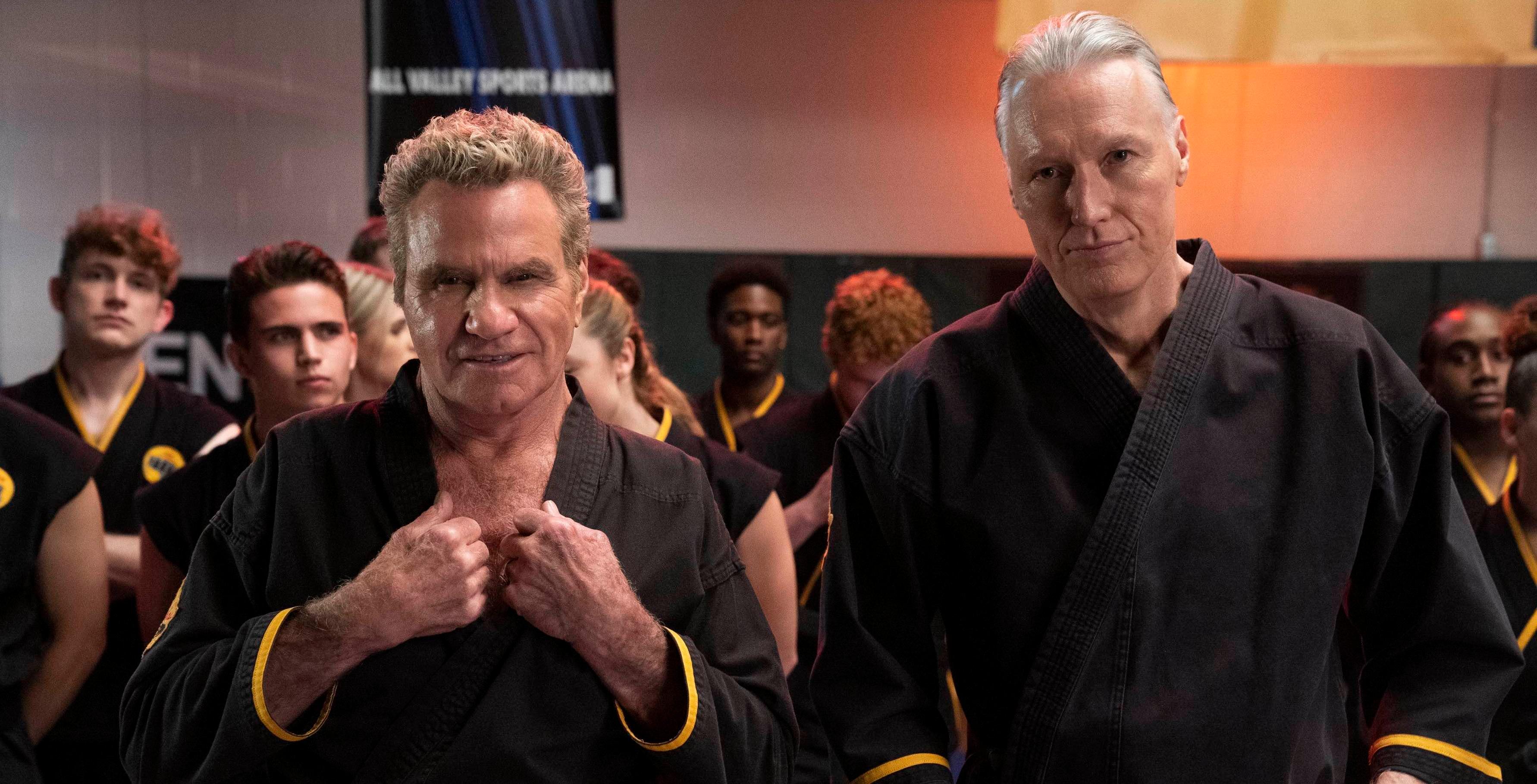 Article continues below advertisement
Here's a 'Cobra Kai' Season 4 recap ahead of it's highly-anticipated return.
Season 4 of Cobra Kai picks up right where the third season concluded — lifelong rivals Daniel LaRusso and Johnny Lawrence must team up and train their respective dojos to take down Cobra Kai, led by John Kreese (Martin Kove), once and for all.
The pair manage to keep the peace for a bit, teaching their students the ways of both Miyagi-Do and Eagle Fang. Sadly, all good things must come to an end. The two struggle to respect each other's methods and soon split their dojos permanently.
Over at Cobra Kai, Robby (Tanner Buchanan) — Johnny's estranged son and a former student at Miyagi-Do — and troubled teen Tory (Peyton List) have officially embraced the destructive side of karate. Not only is the duo eager to defeat the opposing dojos, but they are also ready to destroy their rivals/exes, Miguel (Xolo Maridueña) and Sam (Mary Mouser).
Article continues below advertisement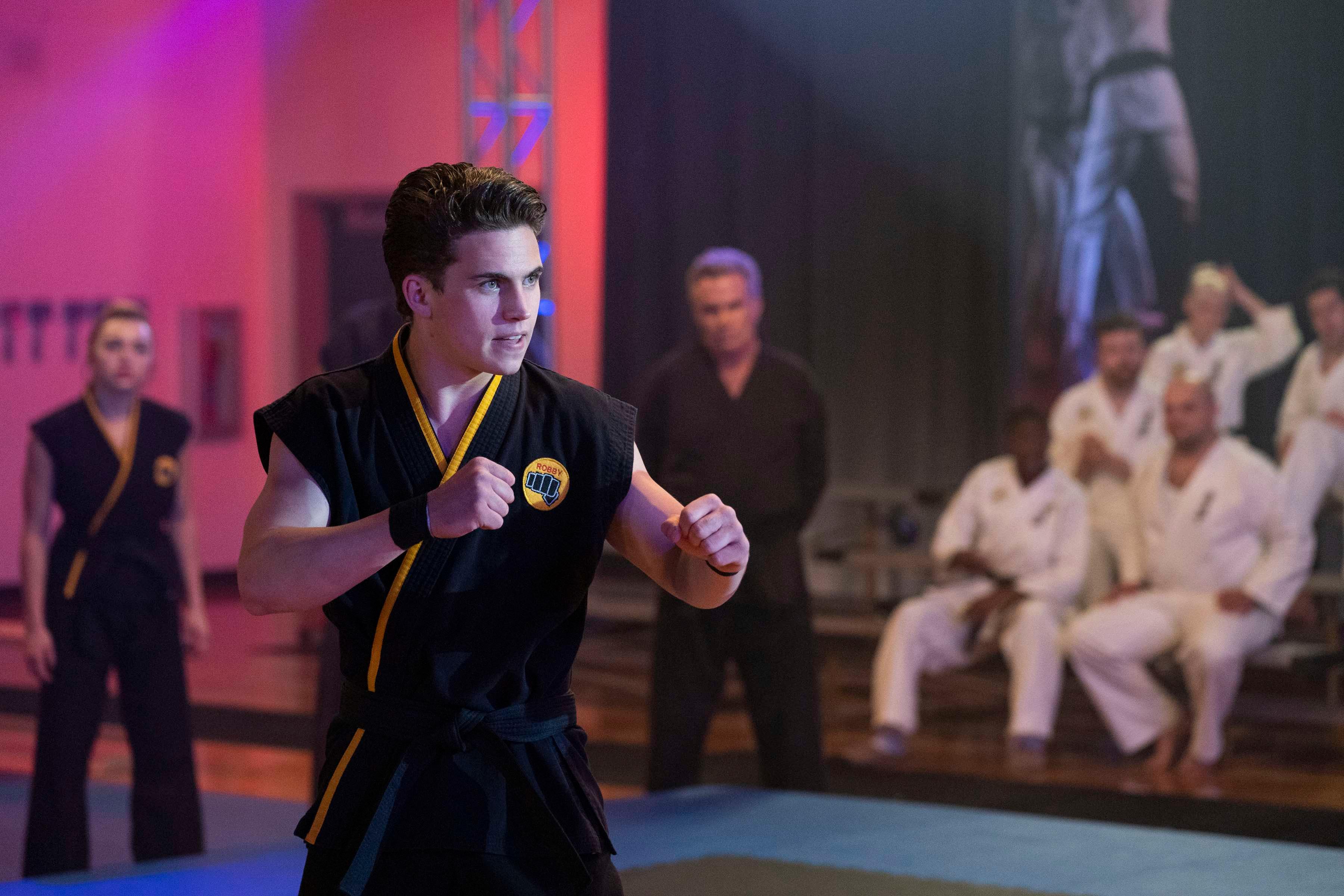 Once Miguel and Sam get back together, Robby and Tory become incredibly jealous. However, the pair grow closer and even attend prom together. As expected, their appearance causes a fight to break out between the quartet at the dance that carries over to the after-party because, let's face it, none of these kids know how to talk things out.
Article continues below advertisement
Speaking of Sam, she spends the first half of Season 4 struggling to move on from Tory's brutal attack. Luckily, her mother, Amanda (Courtney Henggeler), steps in to stop Tory from harassing her daughter. Unfortunately, things go south after Amanda accidentally gets Tory fired from her job, which she needs to support her family.
Cobra Kai wins the All-Valley Karate Tournament.
Throughout the season, Amanda helps Tory get her life back on track and encourages her to become a better version of herself. Tory does her best to reconcile with Sam to no avail. They remain on bad terms after the tournament.
Why is that? Well, Tory defeats Sam in the final match and wins the inaugural All-Valley girls championship. Additionally, Tory's win secures Cobra Kai the grand title of the best overall dojo at the tournament. We'll discuss what this means a little later on.
Article continues below advertisement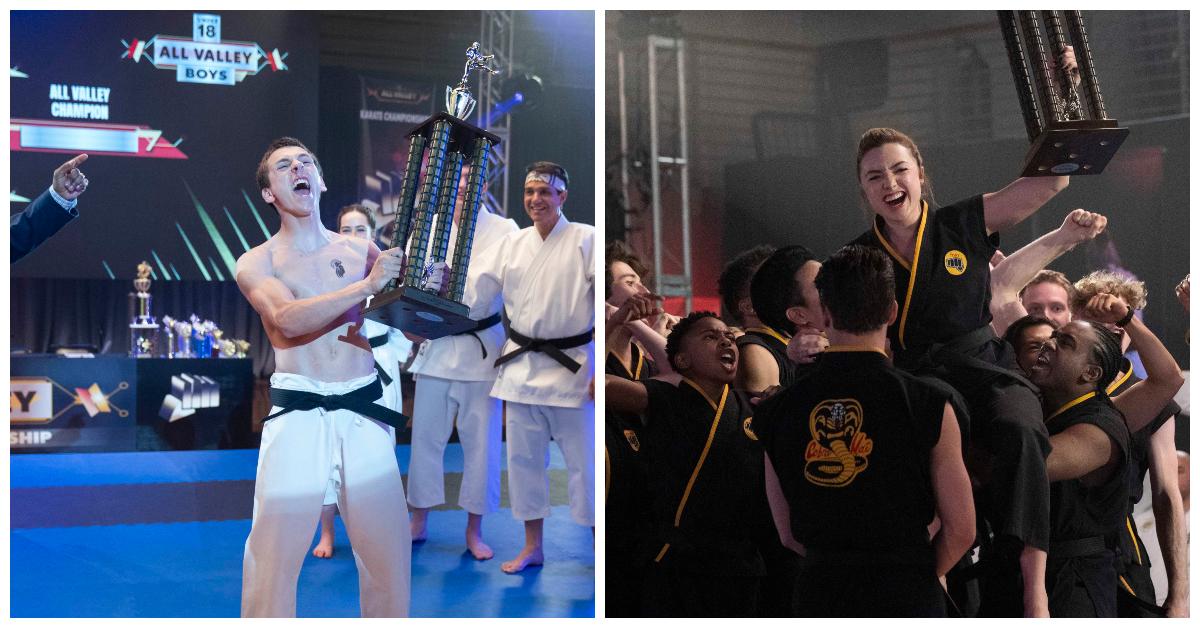 As for the boys' All-Valley champion, the title belongs to Eli "Hawk" Moskowitz (Jacob Bertrand). After spending all of Season 4 trying to figure out who he is (even quitting martial arts altogether), Hawk returns to karate and joins Miyagi-Do to train with Daniel. At the tournament, Hawk swiftly moves through the competition and defeats Robby in the finals.
Article continues below advertisement
Terry Silver plans to start franchising Cobra Kai.
If you recall, the original trio reached an agreement at the end of Season 3:
If Cobra Kai loses the upcoming All-Valley tournament, Kreese must leave the dojo; however, if Cobra Kai wins, Johnny and Daniel must shut down their respective dojos and can no longer be senseis. Unfortunately, the latter came true in the Season 4 finale, but that doesn't stop Daniel from swearing he will end Cobra Kai once and for all.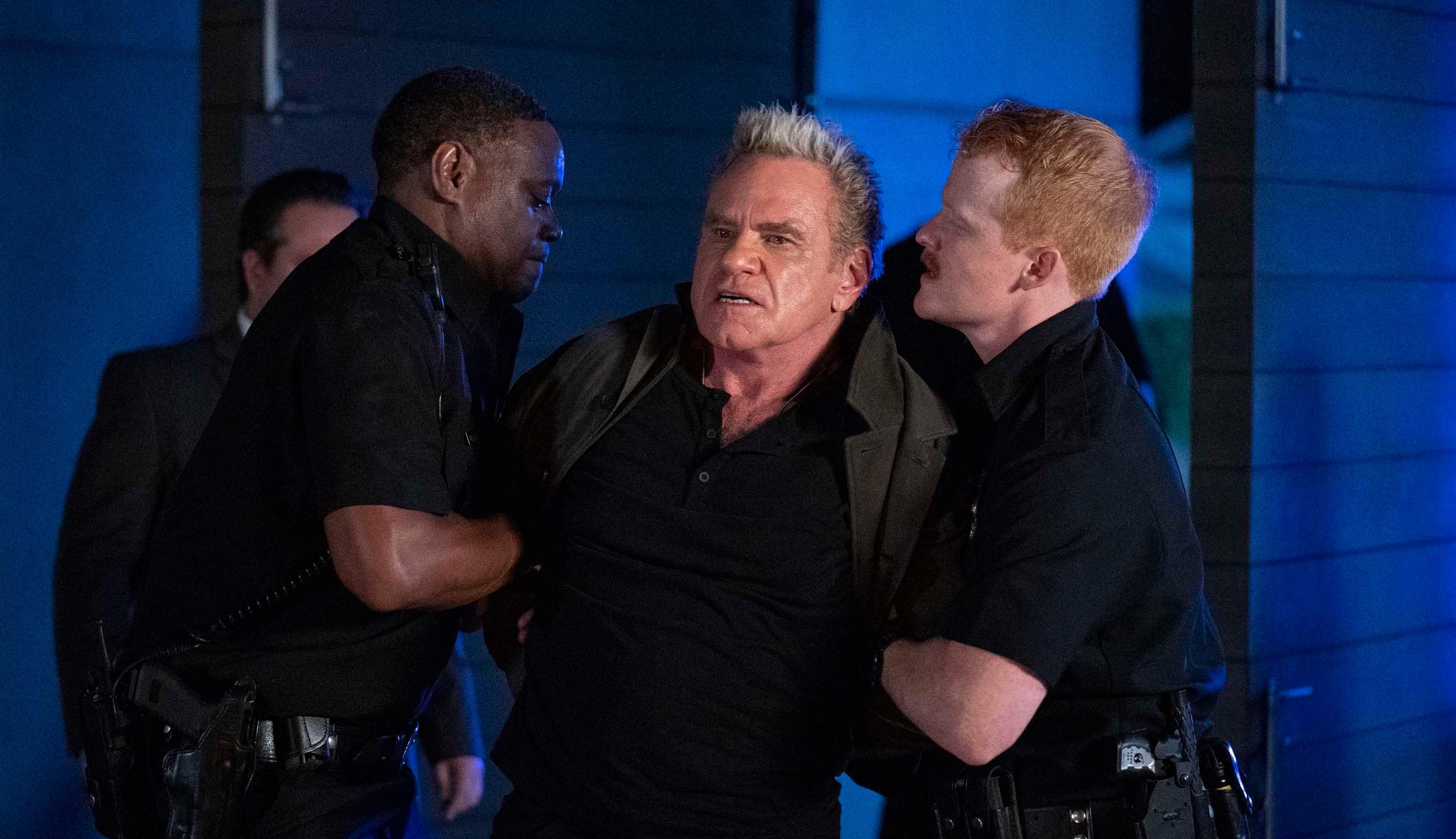 Article continues below advertisement
Following the tournament, Terry Silver (Thomas Ian Griffith), who Kreese invites to return to the dojo at the start of Season 4, announces his plans to franchise Cobra Kai around California.
Kreese isn't too thrilled about this, assuming that Terry wants to take total control over the dojo Kreese built all those years ago. Well, it turns out he's right because in the final moments of Season 4, Terry sets Kreese up and he's arrested for Stingray's (Paul Walter Hauser) vicious attack, which is a crime he didn't commit.
Article continues below advertisement
At the end of Season 4, Miguel heads to Mexico City to meet his father.
After discovering that his mother and Johnny are in a relationship, Miguel isn't totally comfortable; however, he comes to terms with it after he and Johnny admit their father-son love for one another. But, after one mishap in which Johnny drunkenly refers to Miguel as Robby, something switches in the teen, and his desperation to know his biological father increases.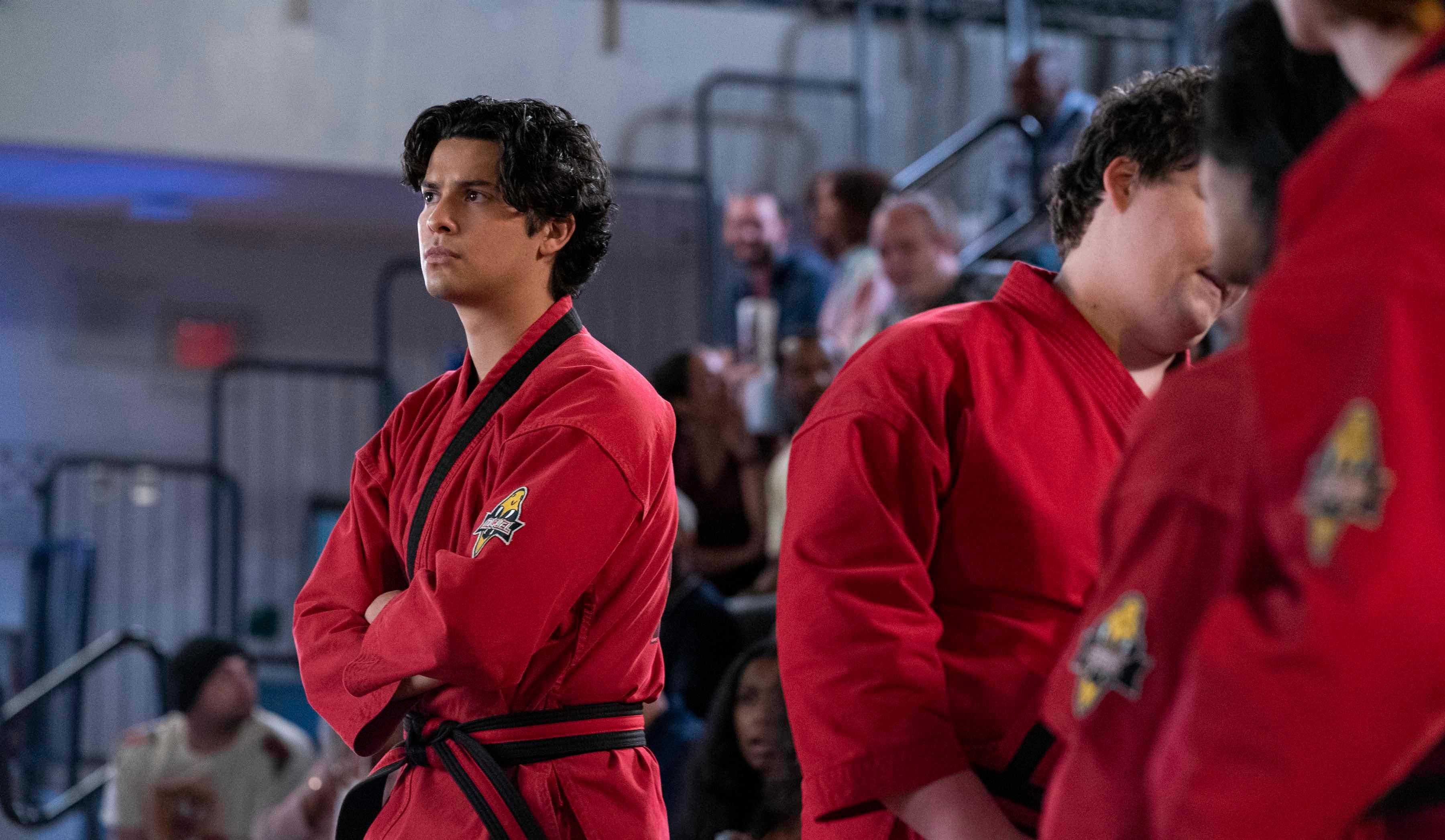 Article continues below advertisement
At the All-Valley tournament, Miguel does incredibly well and advances to the semifinals, where he must face his best friend Hawk. Although Miguel suffers a back injury during the match, the doctors soon clear him to get back to compete; however, he decides to flee the tournament and heads to Mexico in search of his father.
Once Johnny and Miguel's mother, Carmen (Vanessa Rubio), discover he's missing, Carmen confesses to Johnny that Miguel's biological father doesn't know the teen exists. As a result, Johnny plans to find Miguel before it's too late.
Seasons 5 of Cobra Kai premieres Friday, Sept. 9 on Netflix.