Could Hilary Swank Be Reprising Her Role as Julie Pierce in Season 5 of 'Cobra Kai'?
Showrunners teased whether audiences can expect a return from Hilary Swank's Julie Pierce in Season 5 of 'Cobra Kai.' Details inside.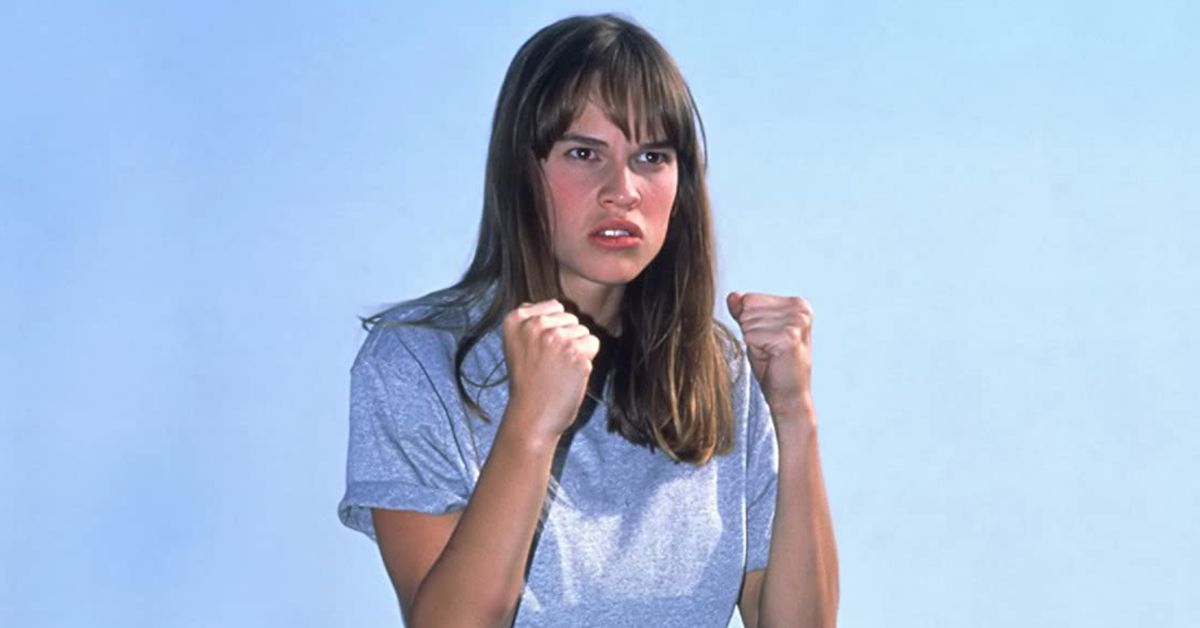 One of Netflix's most popular shows is arguably Cobra Kai, and over four seasons, the series has garnered a loyal fanbase and critical acclaim. Set 34 years after Daniel and Johnny's rivalry in The Karate Kid, the show centers around Johnny's efforts to breathe new life into his former dojo.
Article continues below advertisement
Cobra Kai features Ralph Macchio and William Zabka reprising their roles as Daniel LaRusso and Johnny Lawrence, and as the series has progressed, it's featured more characters from the original movies, including Martin Love and Elizabeth Shue.
But with Season 5 on the horizon, the question on everybody's mind is whether Cobra Kai will feature a guest appearance from Hilary Swank as Julie Pierce from 1994's The Next Karate Kid.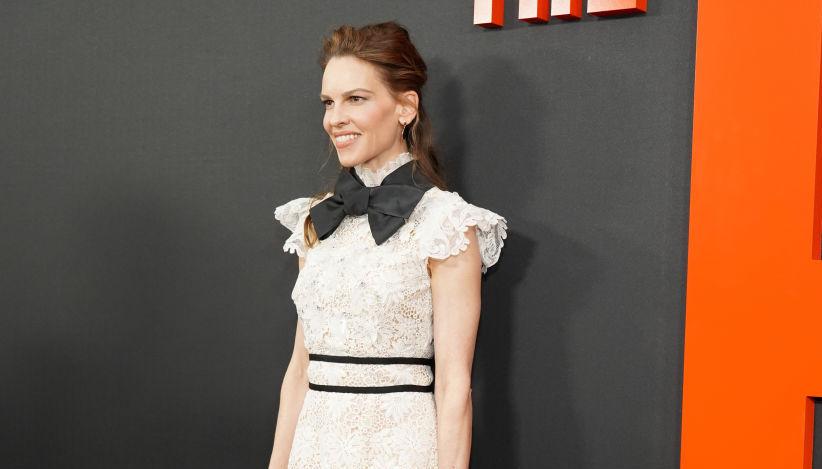 Article continues below advertisement
Will Hilary Swank be in 'Cobra Kai' Season 5?
Season 4 of Cobra Kai saw Daniel and Johnny put aside their historic rivalry. The two finally stopped feuding and decided to combine their dojos in order to take on John Kreese (Martin Kove) together at the All Valley Tournament. Audiences also saw the surprise return of Terry Silver (Thomas Ian Griffith), from Karate Kid III.
Looking toward Season 5, it wouldn't be a surprise to see guest appearances from more characters in the Karate Kid universe. After his smaller role in Season 3, Chozen Toguchi (Yuji Okumoto), the Karate Kid II villain, is set to make a return in the upcoming season to help Daniel handle Silver.
Article continues below advertisement
But what about Hilary Swank, who played Julie Pierce in The Next Karate Kid? With the return of Silver from Karate Kid III in Season 4, it seems only natural that the star of the franchise's fourth film would make an appearance in Season 5. So, is this just fan speculation or something more?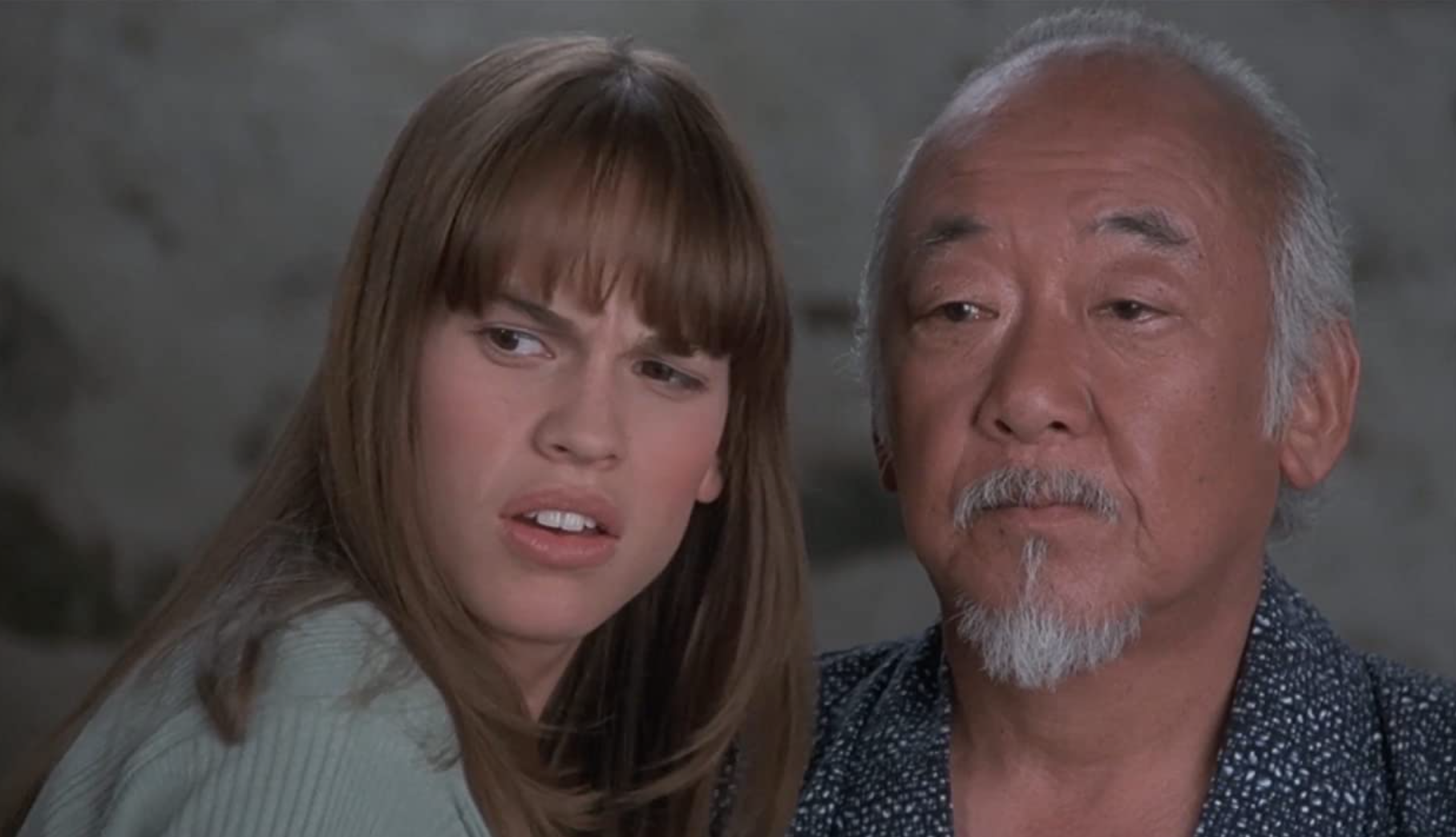 Article continues below advertisement
"Any movie that has Mr. Miyagi in it is part of our '80s canon," showrunner Josh Held told Polygon. "Julie Pierce is very much a character who exists in this world in this universe," he said, suggesting that a guest appearance from Hilary could very well be in the works.
"You'll have to wait and see," Josh added. "And we'll have to wait and see, you know, when and if Julie enters our Cobra Kai story. But we are big fans of Hilary Swank." While it's certainly not a confirmation that Hilary will be returning to the world of The Karate Kid, it implies a real possibility and she would definitely add something new to the show.
Article continues below advertisement
A cameo that people most probably won't be seeing however, is from Jaden Smith or Jackie Chan, who played Dre and Mr. Han in 2010's The Karate Kid, which is considered more of a reboot than part of the existing Karate Kid universe of the '80s films.
Showrunner Jon Hurwitz told Slashfilm that the creators had ruled out an appearance by Jaden or Jackie pretty early on. "Jackie Chan is mentioned in Season 1 of the show as a human, so I think in our world, Jackie Chan is an actor and a performer," Jon said. "If the characters on our show have seen a movie called The Karate Kid, they've seen that one."