Decorated Gymnast Simone Biles's Husband Is Also a Professional Athlete
Simone Biles' husband Jonathan Owens is a professional football player, but he still finds time to support his wife whenever possible.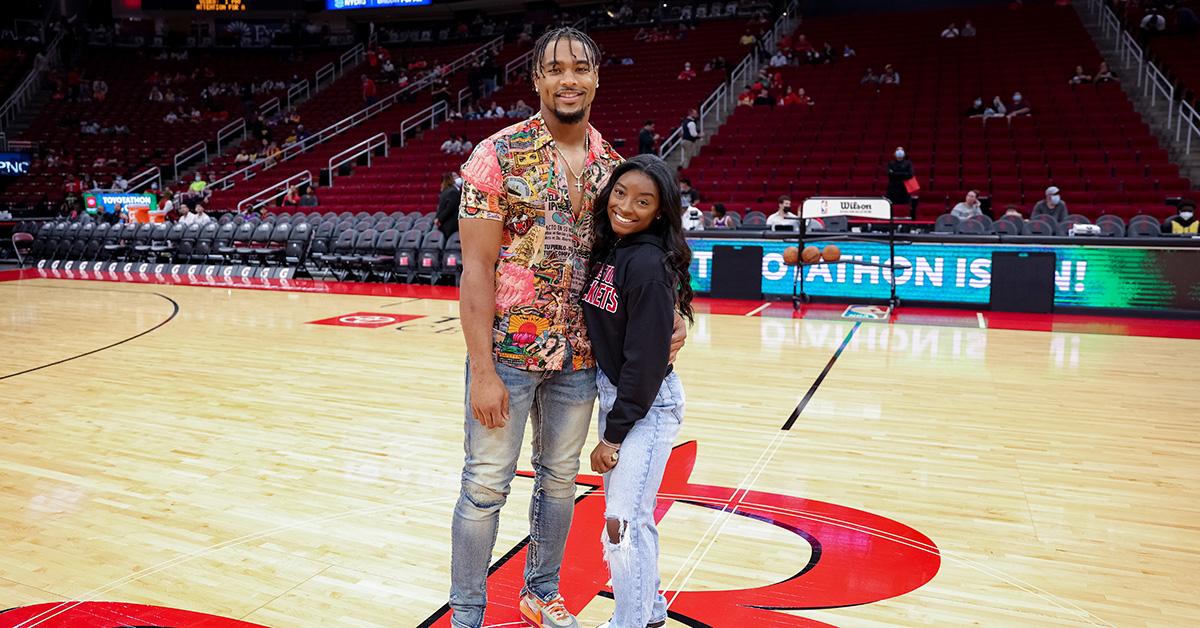 The Gist:
Simone Biles has been married to a Green Bay Packers player since April of 2023.
The two first went public with their relationship in August of 2020, but it's unclear when they actually started dating.
Simone's man admires who she is, and the fact that she's at the pinnacle of her sport.
Article continues below advertisement
As quite possibly the greatest gymnast in the history of the sport, few athletes have a higher profile than Simone Biles. Although she's been on the scene for quite a while, Simone continues to up her game and top herself, leading many to wonder whether she'll be able to compete at a high level at the Paris Olympics next year.
Even as Simone continues to dazzle as a gymnast, though, some also want to learn more about the gymnast's personal life. Namely, they want to learn more about her husband, Jonathan Owens, who is also a professional athlete in his own right, even if he gets far less of a spotlight than she does.
Article continues below advertisement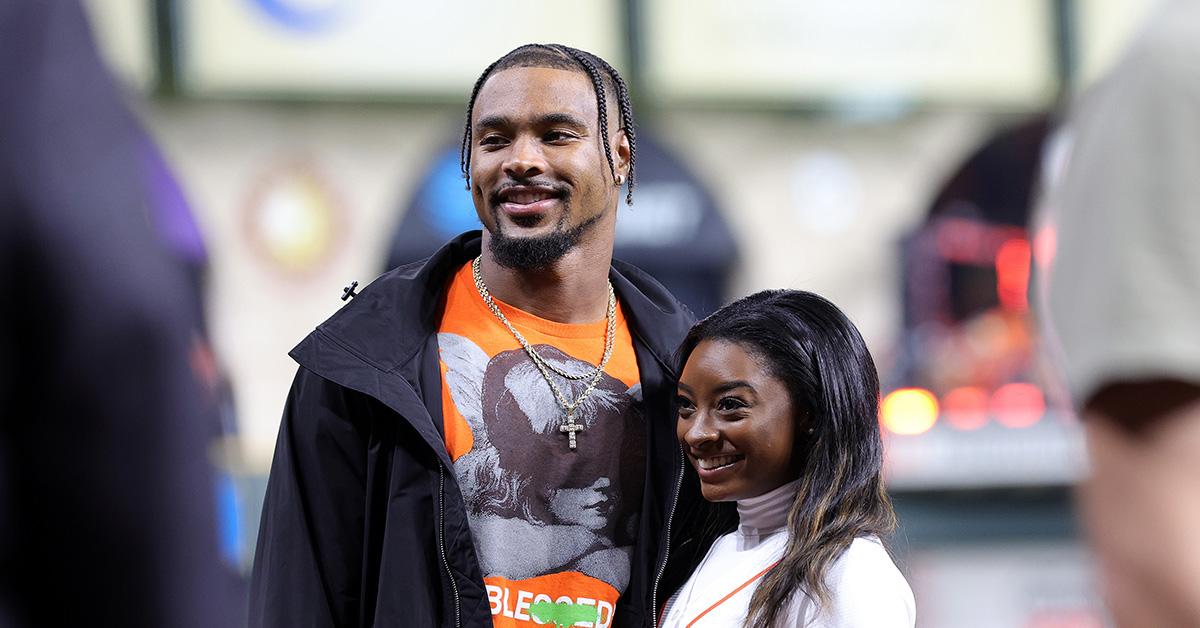 Who is Simone Biles' husband?
Simone's husband is Jonathan Owens, a 28-year-old safety for the Green Bay Packers. Simone first confirmed her romance with Jonathan in August of 2020, and the two have been together ever since.
They got engaged in February of 2022, and were married just a little over a year later. Although they've only been married for a couple of months, both make an effort to attend one another's competitions whenever it's possible.
Article continues below advertisement
Jonathan has been in the NFL since 2018, when he signed with the Arizona Cardinals. He was out with a knee injury for most of that year, and then released from the Cardinals before being picked up by the Houston Texans. In 2020, he was resigned to the team in their reserves/future contracts category before eventually being traded to the Green Bay Packers.
Now, the two are in a long distance relationship, as Simone is still based out of Texas. The couple seems to be making it work, though, even as they focus on their respective careers. Thankfully, the NFL season is only roughly half the year, which means that Jonathan will still get to spend plenty of time with Simone during his off-season.
Article continues below advertisement
It's unclear when Simone and Jonathan met and started dating.
Jonathan had been liking Simone's Instagram posts for some time before they officially came out as a couple, but it's unclear exactly how the two of them met or became a couple. What is clear, though, is that they are as committed to one another as they are to their commitments as athletes.
Jonathan also claimed that, when they first met, he wasn't aware of her stature in the world of gymnastics.
"The coolest thing for me is that I get to witness someone who is literally in the pinnacle of their sport," he said. "It's motivating to see that and the impact that she has on people."
Simone is one of the brightest stars in sports, so it's good that her husband recognizes that.