Gymnast Simone Biles Just Earned the Highest U.S. Civilian Honor by Receiving the Medal of Freedom
Why did Simone Biles get the Medal of Freedom? Unpacking the reasoning behind Simone receiving the monumental award and what it all means.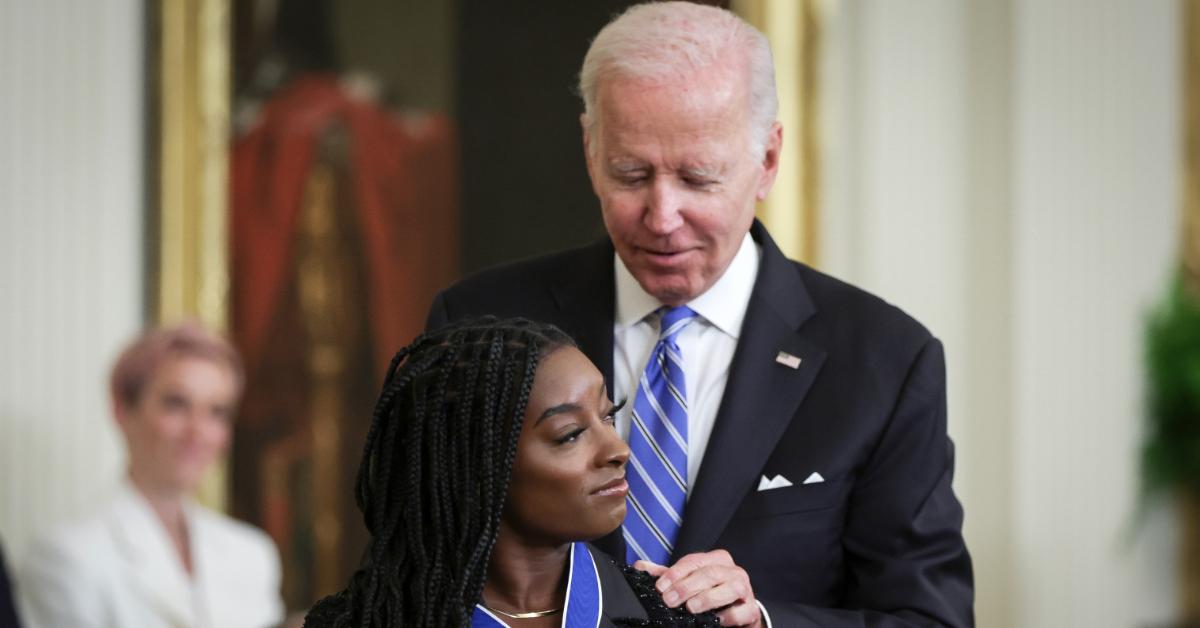 It goes without saying that the last few years have been quite a rollercoaster for Simone Biles. The American gymnast and Olympian is already one of the most decorated gymnasts of all time and a champion of mental health and abuse awareness, but now she has another huge accolade to add to her roster.
Article continues below advertisement
Indeed, Simone has now received the Medal of Freedom, the highest civilian honor that can be bestowed in the United States. This accomplishment rivals some of the most significant things that she has done in her life, but why did she get the Medal of Freedom? Here's what we know about Simone's latest win in life.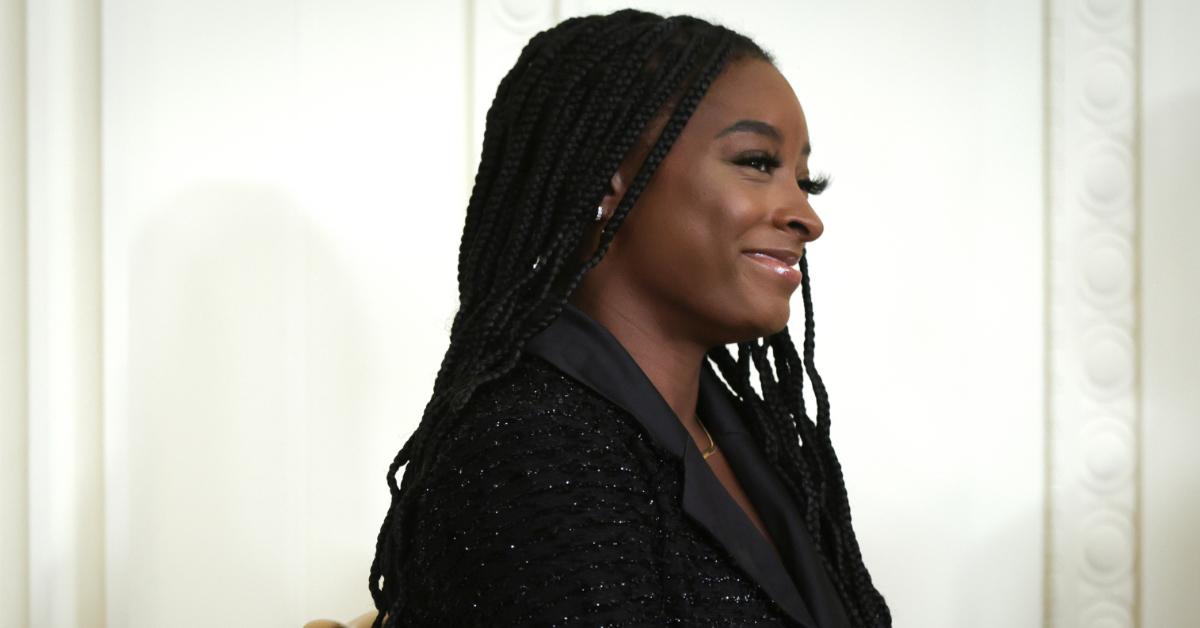 Article continues below advertisement
Why did Simone Biles get the Medal of Freedom?
On July 7, 2022, Simone became the youngest person in history to be awarded the Medal of Freedom. The 25-year-old athlete has won a whopping 32 medals across various Olympic and world championship games, which is a remarkable and largely unprecedented achievement (especially at her age). So, why did Simone receive the nation's highest civilian honor?
Well, according to a speech and ceremony presided over by President Biden, Simone was worthy of the Medal of Freedom because of her willingness "to turn personal pain into a greater purpose, to stand up and speak for those who cannot speak for themselves." Seems like a pretty good reason if you ask us!
Article continues below advertisement
A White House press release about 2022's honorees describes the award as "the Nation's highest civilian honor, presented to individuals who have made exemplary contributions to the prosperity, values, or security of the United States, world peace, or other significant societal, public or private endeavors." It goes without saying that Simone exemplifies all of the standout attributes that a citizen needs in order to receive the award.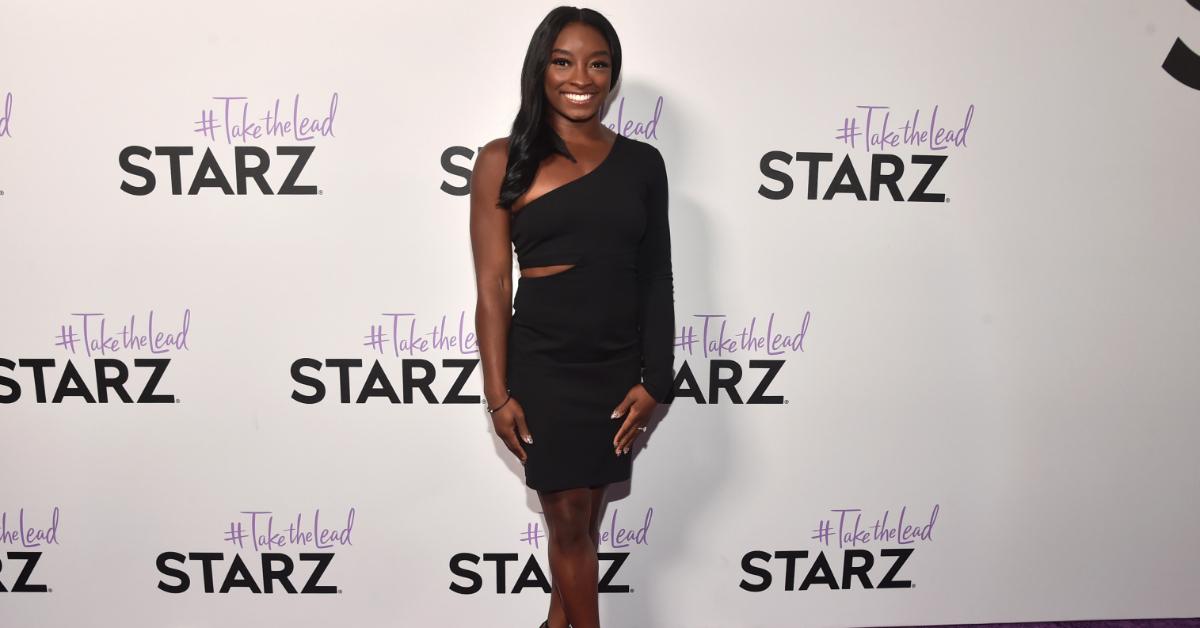 Article continues below advertisement
Aside from her massive success as a gymnast, Simone was selected to receive the Medal of Freedom due to her work off of the mat as well. Notably, Simone has become an advocate for mental health awareness amongst athletes after very publicly dealing with her own mental health issues during the Tokyo Olympics.
Simone is also being heralded for her courage in testifying against former U.S. Gymnastics trainer Larry Nassar, who sexually assaulted her alongside a series of other gymnasts.
Have any other Olympians or athletes received the Presidential Medal of Freedom?
Simone may be the award's youngest recipient, but she is far from the first athlete to earn it. In terms of Olympians, other major names who have earned the award include the likes of Jesse Owens, Michael Jordan, and Muhammed Ali.
The buck doesn't stop there either, as a slew of notable female athletes outside of the Olympic world have earned the Medal of Freedom as well. This includes Annika Sorenstam, Babe Didrikson Zaharias, Billie Jean King, Pat Summitt, and Megan Rapinoe.