Whatever Happened to the Original Hosts of 'Singled Out'?
Quibi is reviving MTV's '90s dating game show, 'Singled Out', and giving it a severe facelift and two new hosts. But what about the original hosts?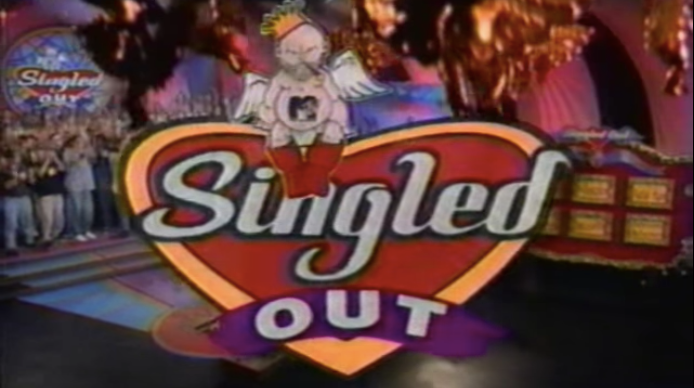 MTV in the '90s was MTV in its prime. From Total Request and Yo! MTV Raps to Daria and Beavis and Butt-head, the channel produced shows that defined a generation. And their popular dating game show Singled Out was no exception. The show put compatibility to the side and instead mostly just cast colorful characters that were fun to watch.
Article continues below advertisement
And when we say characters, we don't just mean the contestants. The show had literal mascots, including cigar-smoking cupid Bob the Angel and his family, as well as Fidel Castro. No seriously, sometimes "Fidel Castro" would come out to challenge contestants to really strange things. The Bachelor this was not. There was no drama, really, just ridiculous people doing ridiculous things and getting a date out of it in the end. Maybe.
Article continues below advertisement
There really hasn't been a dating show like it since it came to an end in 1998. Although MTV picked it back up for its YouTube channel in 2018, it never had nearly the same exposure as the original run did. But MTV is hoping to change that by partnering with Quibi to bring it back to the spotlight. The new Singled Out will be as strange and wacky as ever, but with a few noticeable changes.
Like the original, each episode will feature a group of 50 singles competing for a date with one contestant, but unlike the original, it won't be strictly binary and heterosexual. The new version includes all genders and sexual preferences, with the main dater being linked to the pool of diverse singles via social media. The show will also get new hosts. But what happened to the OG hosts?
Article continues below advertisement
The original 'Singled Out' hosts look a lot different these days.
If you didn't recognize host Chris Hardwick, we'd hardly blame you. That's right, the original host, who used to rock a long and shaggy mane with a deep middle part — because, you know, '90s — was none other than Talked Dead host Chris Hardwick. But that's not all. His co-host was current The Masked Singer judge Jenny McCarthy.
Article continues below advertisement
It's easy to see that Chris's hosting days didn't end with Singled Out. Though he would go on to found an entire company based around his "nerdy" interests and he would have a number of acting and voicing acting roles, his bread and butter remains hosting. He's hosted Web Soup, Talking Bad, Talking Saul, @midnight, Talking Preacher, Talking with Chris Hardwick, The Wall, and, of course, Talking Dead. He's also appeared in a number of pop culture specials regarding Doctor Who, The Dark Knight, and The Avengers.
Article continues below advertisement
Though Chris has had a very successful career in the spotlight, he's had a tumultuous time with the company he founded, Nerdist Industries. He served as CEO until 2015 and effectively relinquished control until his contract ended in 2017. The only thing that remained under his control was his podcast, which he rebranded as ID10T with Chris Hardwick.
His name was removed from Nerdist's website following abuse allegations made by a former girlfriend, but it was reinstated after the company conducted an investigation into the allegations. AMC launched their own investigation which temporarily put his shows for the channel on hiatus until they ultimately decided to welcome him back.
Article continues below advertisement
If you don't remember Jenny McCarthy hosting 'Singled Out', here's why.
Jenny was a known figure before her Singled Out days. She started out as a Playboy model, even being named Playmate of the Year in 1994. She was able to leverage her fame from her modeling days to start a television career. She ultimately left Singled Out because she received an opportunity to have a much bigger role on screen.
Article continues below advertisement
In 1997, she not only got her own sitcom titled Jenny, but she also got her own sketch comedy show, The Jenny McCarthy Show, not to be confused with the other The Jenny McCarthy Show which was a talk show in 2013. Or the other, other The Jenny McCarthy Show, which the model continues to host on SiriusXM. Today, Jenny can be seen on The Masked Singer every Wednesday at 8 p.m. EST on Fox.
When the Playboy Playmate left Singled Out, she was replaced by model Carmen Electra for the final season of the show.
Article continues below advertisement
What about the new hosts?
Quibi's iteration of the series will be hosted by Keke Palmer and Joel Kim Booster. Keke is a pretty well-known actress, having starred in Scream Queens, Star, and Hustlers. But she also has a pretty good hosting record too. She, like Jenny, has co-hosted The View. She can also been seen every morning in the third hour of Good Morning America alongside Michael Strahan and Sara Haines.
Her co-host on the dating show, Joel, is a little newer to the hosting game, but he has recently had roles on Hulu's Shrill and NBC's Sunnyside.