Man Mistakenly Thinks He Hears Ice Hitting His Skylight Window, Watches It Shatter Instead
In a short video, a man documents his skylight shattering in his house. Read on for the full story and to hear what the internet had to say.
Social media can offer endless entertainment, allowing its audience to scroll its platforms for hours on end without even realizing it. On the other hand, there are also some pretty scary moments that pop up on the apps, like this one video from TikTok user @heihedswx2q.
Article continues below advertisement
In a short viral video, the TikToker recorded what he believed to be ice hitting his skylight window — but that couldn't be further from the truth. Well, what happened? What was the noise?! Read on to find out.
Plus, stick around to hear what the internet has to say.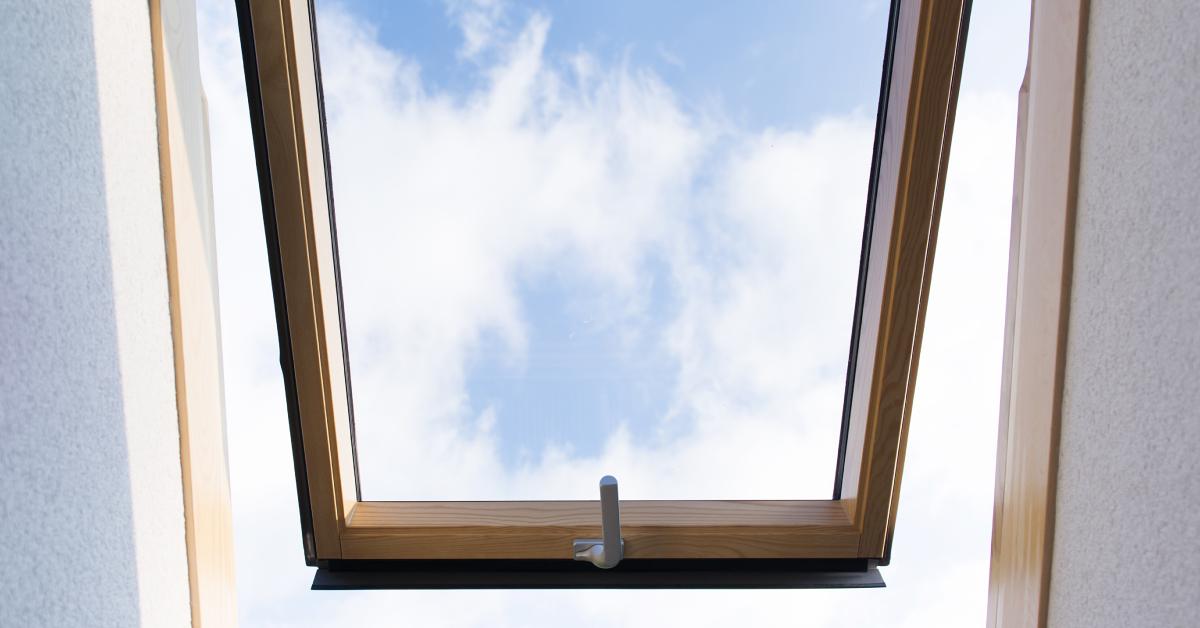 Article continues below advertisement
A man thinks he hears ice hitting his skylight, but he couldn't be more wrong.
Well, he's in for quite a rude awakening! In the 24-second clip, the TikTok creator aimed his phone camera toward his skylight window and explained that it "just made the loudest bang ever" and began cracking. Now, instead of realizing the glass was about the shatter, the TikToker believed it was "ice popping." Um, what?!
In the end, the skylight shattered and crumpled to the ground. Well, that's going to be a pain to clean up — or is it? If it's ice, as the man said, it should all just melt, and then he can mop it up and forget it happened (if only).
Article continues below advertisement
Many fellow TikTokers took to the comment section and shared their thoughts on the odd situation: "Ice? It looks like it's 80 degrees outside" one person said.
"Why did he think it was ice? it's literally sunny," asked another commenter, while a third person wrote, "I love how he said, 'can't tell if it's frozen or cracked,' like it isn't mid-summer."
Article continues below advertisement
"I don't want to alarm you, but [that] was the glass making that sound, not the ice," someone else added.
Another fellow TikToker shared, "I don't know, does ice look like that normally???"
"The way the 'rain' sound ended immediately," one person joked, while another user claimed the TikTok creator had "the most British reaction ever." We couldn't agree more, especially after hearing him shout, "Oh my god!"
Article continues below advertisement

A few others were annoyed with the TikToker, stating that "he had so much time to prepare" for the skylight's collapse, but instead of moving stuff out of the way and grabbing a tarp or towels, he just stood there like a Sim.
"You could have put something there to catch it omg," a TikToker commented.
Another person penned, "The way I would've BOLTED to get a tarp and throw it under."
Article continues below advertisement
"That's gonna be b---- to clean up," one person shared
A fourth TikToker explained, "Should have gotten a ladder, put a blanket and tape around the glass so when it breaks, it [doesn't] make a mess. Come on now... think quicker."

Article continues below advertisement
As expected, other TikTok users made jokes about the unfortunate event.
"Looks like a small dent, I think," one person quipped. A second TikToker joked, "It was probably the house settling."
Another said, "Just the ice fell, the glass is fine."
"Don't worry, it'll buff right out," someone else teased.
Article continues below advertisement
"I think it cracked, but idk," a commenter sarcastically wrote.
Someone hilariously added, "Bro, it's cracking like a Minecraft block."
A few others joked that the TikTok creator officially broke the glass ceiling: "No way. The glass ceiling. Finally," one user joked. Another said, "Big win for feminism here."