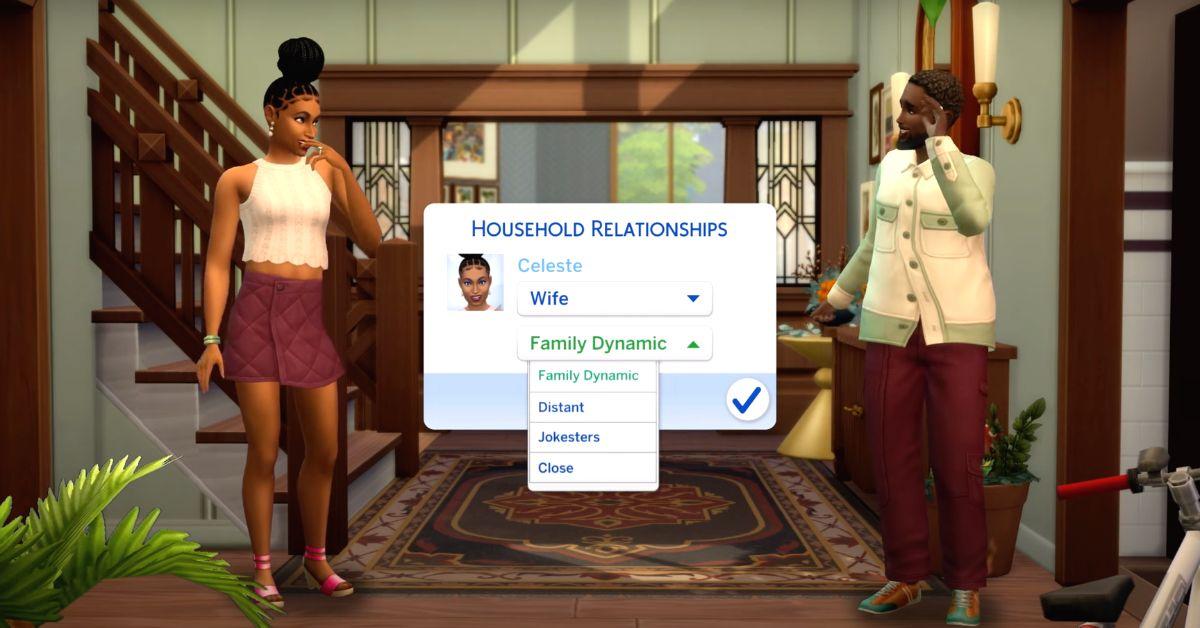 'The Sims 4' "Growing Together" Expansion Pack Introduces Family Dynamics
For many players of The Sims franchise, the game is all about family. For years, fans of The Sims 4 have been begging for an expansion pack that mimics the expanded family gameplay of The Sims 3 "Generations," and on Feb. 2, 2023, The Sims 4 "Growing Together" was officially announced. The pack, along with its corresponding base-game update, includes a plethora of new ways to tell your Sims' stories — including a whole new life stage, milestones, new lot types, and more.
Article continues below advertisement
Among the new family-focused gameplay features are Family Dynamics, which introduce a whole new layer of complexity and realism to your Sims' relationships with one another. So, how exactly do family dynamics work in The Sims 4?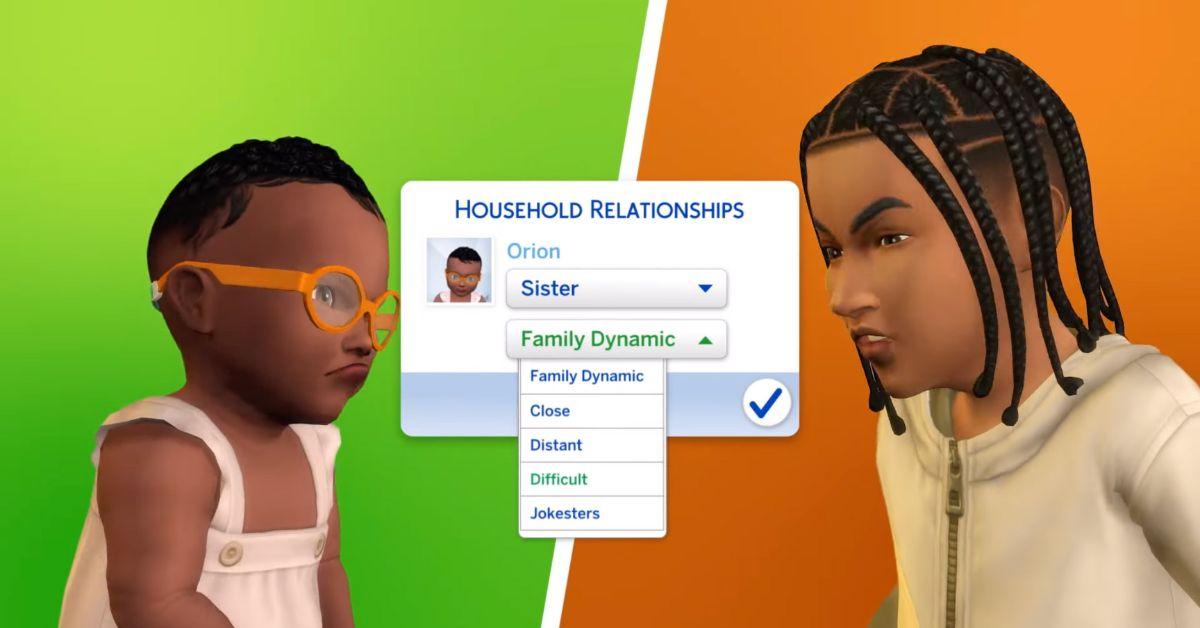 Article continues below advertisement
In The Sims 4's Create a Sim mode, along with designing, clothing, and customizing your Sims family, you're able to choose their relationships with each other. If you create a mother and her daughter, for instance, you're able to set their relationship to one another in the Household Relationships panel so that the game recognizes that they're related.
Well, with The Sims 4 "Growing Together," you'll see a new drop-down menu on the Household Relationships panel: Family Dynamic. Based on the age and relationship of the two Sims you have selected, you'll have a few options to choose from in order to dictate the nature of their connection and how they interact with one another. Examples of possible family dynamics include "Strict," "Supportive," and "Jokester."
Article continues below advertisement
These dynamics allow for an extra layer of storytelling that translates into actual gameplay. You may set the family dynamic between two married sims as "Distant" to indicate they've lost the spark between them, or you may determine two siblings have a "Close" dynamic to show they've been through a lot together. The two distant Sims may not go out of their way to talk to each other, or they may sleep in separate beds. The two close Sims, on the other hand, may hang out and talk constantly, even if one moves away.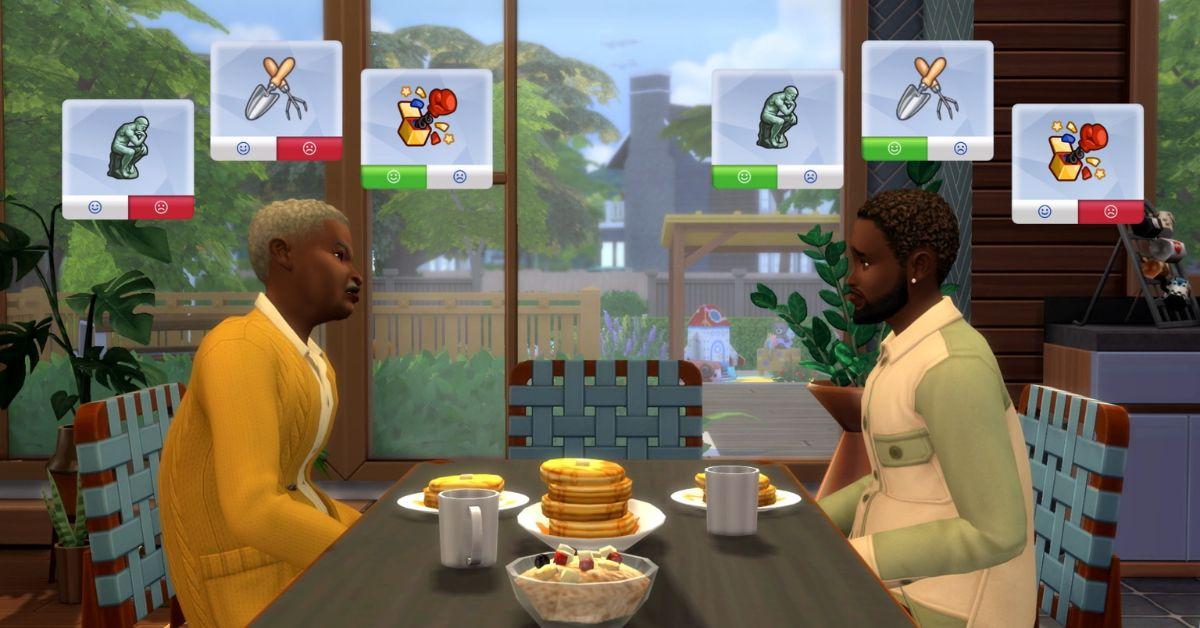 Article continues below advertisement
Social Compatibility also impacts your Sims' family dynamics.
Aside from manually setting your Sims' family dynamics in Create a Sim, they can also come about more organically through your gameplay based on your Sims' traits and how they interact — this is known as Social Compatibility, another new feature introduced in "Growing Together."
If you have an outgoing Sim that loves to talk and make friends, and a Sim with the Loner trait who hates small talk, you may notice that they have low social compatibility. Naturally, two Sims that have low social compatibility may develop a strained relationship over time.
Article continues below advertisement
Similarly to the pop-ups that exist currently for Likes and Dislikes, you may receive an in-game pop-up that states two of your Sims seem to have a certain type of relationship (difficult, close, etc.). The pop-up will ask if you'd like to officially set their family dynamic to reflect their in-game interactions.
Overall, family dynamics are a whole new way to tell stories within your Sims 4 gameplay. Gone are the days of forcing your Sims siblings to have negative interactions because you know that they have a difficult relationship ever since their mother died, but the game doesn't. Now, when your Sim catches her wife cheating, maybe they won't go right back to autonomously having Flirty interactions. And if your Sim and his grandpa both get almost-eaten by Cowplants, maybe they'll become a little closer.