Milestones Will Enhance Your Family Storytelling in 'The Sims 4' (EXCLUSIVE)
'The Sims 4' has introduced milestones to enhance your gameplay. Here's what 'The Sims 4's' Lead Infant Developer had to say about them.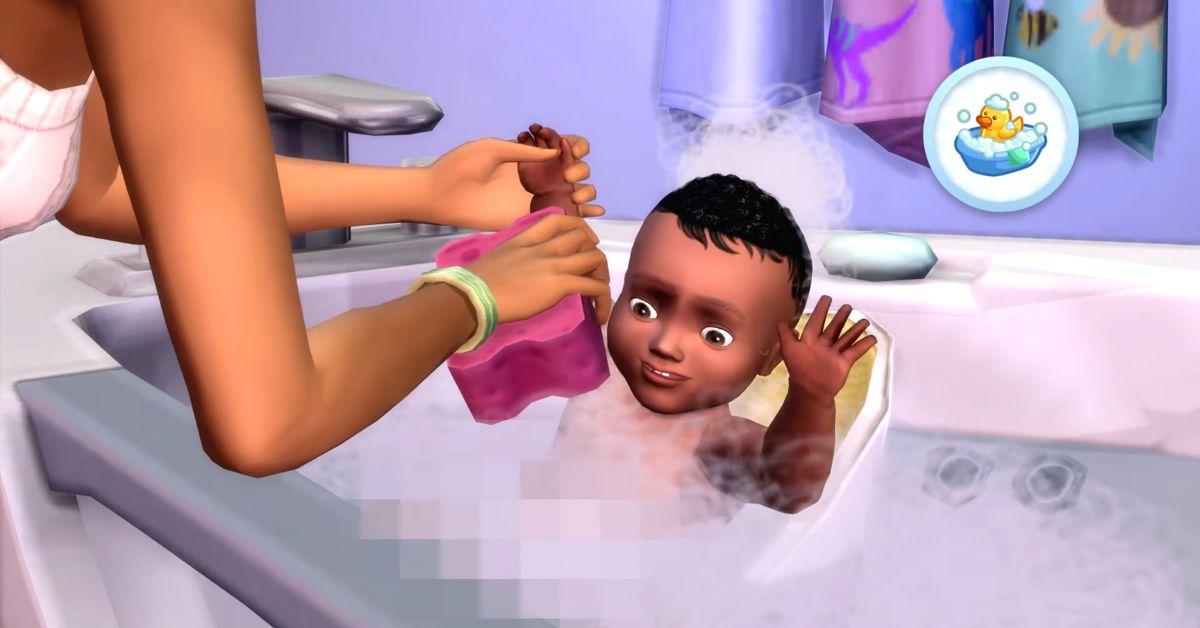 Fans of family gameplay in The Sims 4 were delighted when the "Growing Together" expansion pack was announced in February 2023. The appropriately named pack focuses on growing up and developing interpersonal relationships between your Sims. It adds a plethora of new features to make your Sims' connections feel more realistic and dynamic, including Social Compatibility, Family Dynamics, and Milestones.
Article continues below advertisement
Milestones, as the name would suggest, are significant moments in your Sim's life that shape who they are as a person. For example, an infant Sim who has learned to pull themselves up and crawl will be able to move around more freely on their own.
Now that the pack is finally out, milestones are shaping up to be a fan-favorite feature. To learn more, we spoke exclusively with The Sims 4's Lead Infant Producer, Graham Nardone.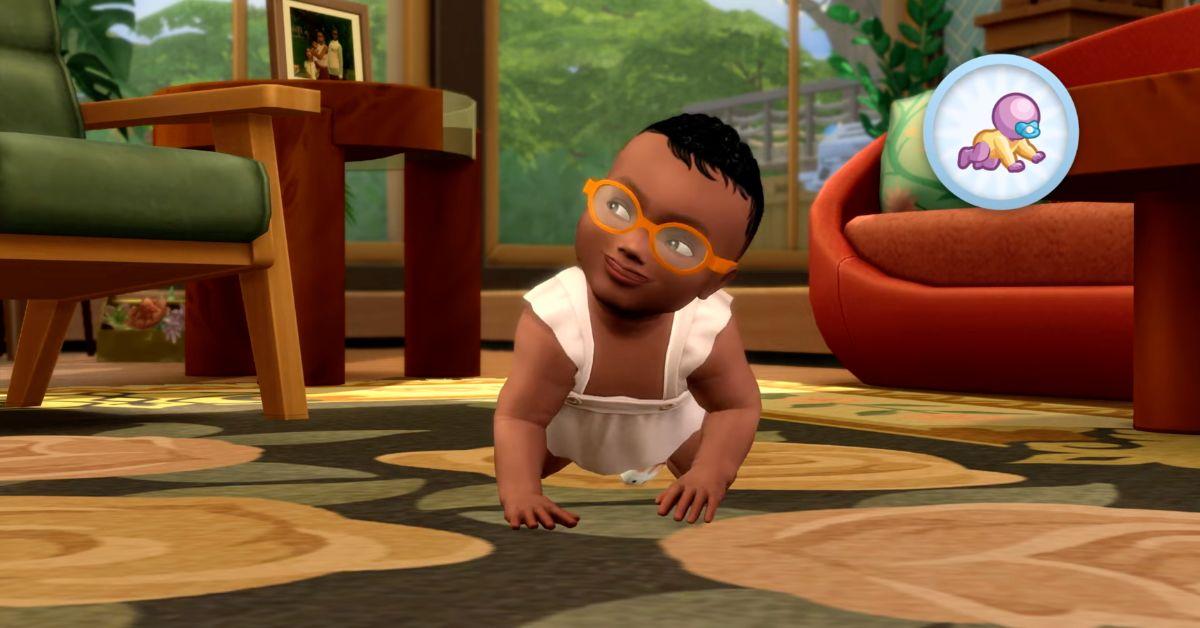 Article continues below advertisement
Milestones will change how your Sims interact with one another.
Among the new features added with the "Growing Together" expansion pack, milestones are one of the most pervasive. You don't have to go out of your way to play with milestones — they just happen to your Sim as they're growing and developing. And, of course, who grows and develops more than an infant?
"Being able to go through each of those steps with your infant, whether it's developing gross motor skills, or fine motor skills, or their social interactions with other Sims, we're experiencing just a lot of firsts," shared Lead Infant Producer Graham Nardone. Plus, not only do milestones help you keep track of your Sim's life, they'll also impact how others interact with them. "It matters to the Sims that you live with, you know, as your infant accomplishes these different things. Other members of the family recognize that and interact with the infant in an entirely different ways," Graham told us.
Article continues below advertisement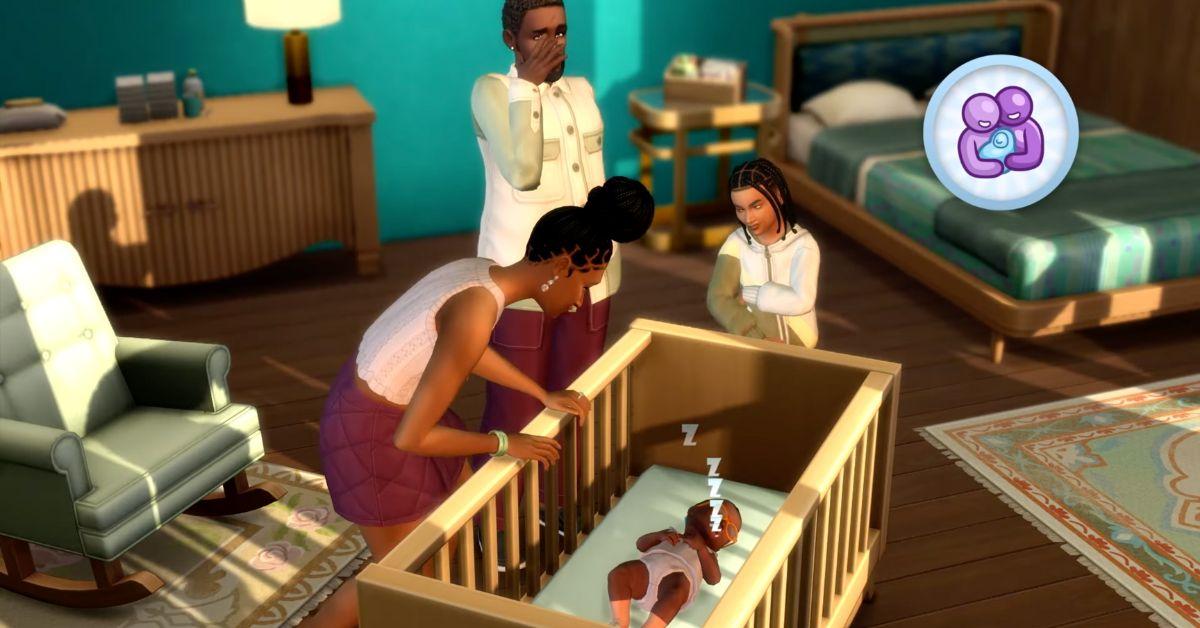 Milestones give your Sims new storytelling moments.
One of the best things about the features from the "Growing Together" expansion pack, milestones included, is the potential for enriched storytelling in your Sims' families. Now, instead of making up stories in your head about your Sims and their relationships and forcing them to interact in certain ways to reflect those stories, it has all become part of actual gameplay.
Article continues below advertisement
"Whether it's, you know, the first time that [your infant] slept through the night, the first time they've had a blowout of their diaper, those are all storytelling moments," Graham shared. While these new aspects might make things like the 100 Baby Challenge a little harder, we think they're worth it.
"Growing Together" infant milestones include:
First toe in mouth
First diaper blowout
First laugh
First visitor
Learning to roll over
Learning to crawl
Learning to pull themselves up
Article continues below advertisement
Are milestones only for infants? Are there more milestones with other packs?
With the addition of infants to the base game in conjunction with the release of the "Growing Together" expansion pack, the Sims community spotlight has certainly been focused on the little ones. However, there are a whole host of milestones added to the game with "Growing Together," and they don't end at the infant stage.
Article continues below advertisement
Your Sim's first lost tooth, first kiss, first love, and more will all become significant little snippets in their life that you can look back on fondly. In fact, while playing with the pack, our Sim gained a milestone for getting fired from her job — oops! There are even cross-pack milestones, like starting puberty with the "Highschool Years" pack or summiting Mount Komorebi in the "Snowy Escape" pack.
Essentially, milestones are moments in your Sim's life that shape them into who they are, making them feel more realistic and well-rounded. Now, they'll never forget the first time that Agnes Crumplebottom hit them with her purse.
Reporting contributed by Sara Belcher.