Creator Sofia Bella Shares Her Go-To TikTok Tips for Small Businesses (EXCLUSIVE)
TikTok influencer Sofia Bella is teaming up with American Express for Small Business Saturday and sharing her post ideas for succeeding on TikTok.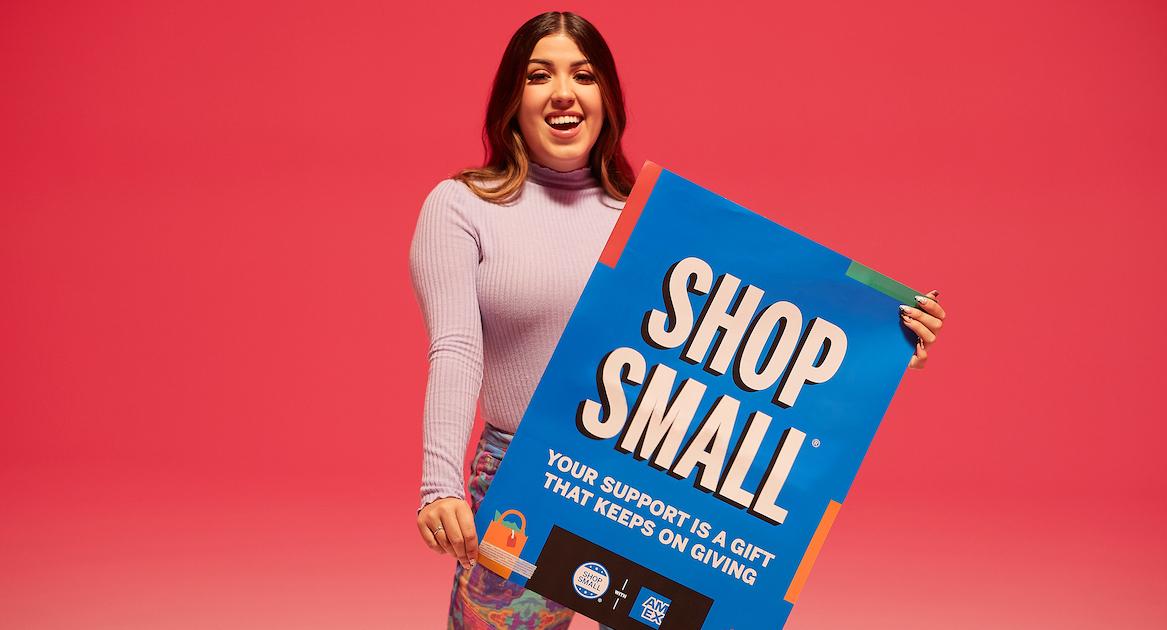 Every year, shoppers prepared for Black Friday and Cyber Monday — but often forget the just as important shopping holiday, Small Business Saturday.
Small Business Saturday was created by American Express in 2010 to promote small businesses that are often overshadowed by retail and e-commerce giants.
Article continues below advertisement
This year, American Express is partnering with Tiktok to launch the #ShopSmall Accelerator, a video toolkit that offers best practices and resources to help small businesses reach new audiences, including Gen Z and Millennial shoppers.
TikTok creator Sofia Bella, who has over 4 million followers on the platform, is also taking part in the program, and in an exclusive interview with Market Realist, she shared her TikTok success story and her tips for small businesses getting started on TikTok.
The American Express #ShopSmall Accelerator is teaming up with TikTok to help small businesses.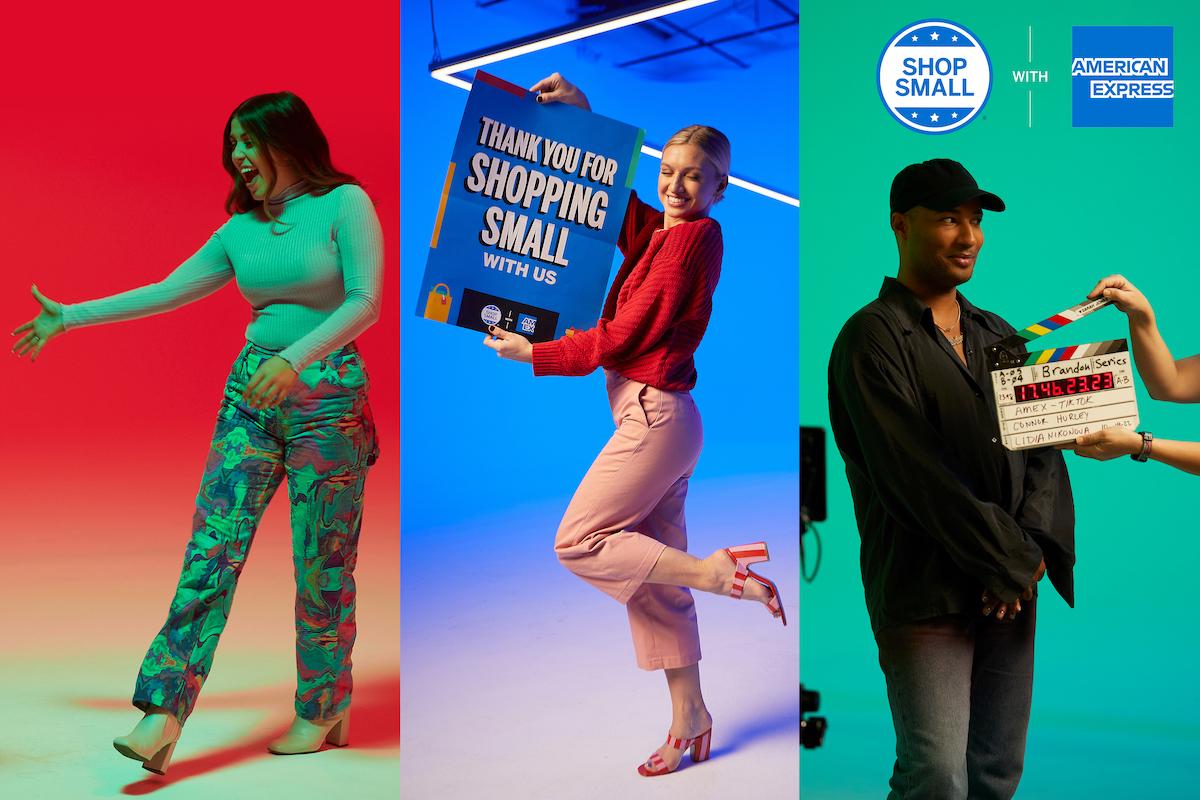 In a recent American Express Shop Small impact study, it was reported that nearly all small business owners on social (96%) believe that it has had a positive impact on their business' revenue over the past year.
The study also found that small business owners attribute more than half of their overall sales (57%) to Gen Z and Millennials. So, where best to find Gen Z and millennial shoppers than TikTok?
Article continues below advertisement
Along with the video toolkit, The Accelerator program will also provide eligible small businesses a $100 ad credit to use on TikTok after they spend $50 on their first TikTok Ads campaign. (Rules apply. For more information, click here).
"The idea of the Accelerator resonated with me since it focuses on the power of social media platforms like TikTok to drive awareness for small businesses," Sofia told Market Realist of the program. "I've learned a lot about what drives engagement, and was humbled to be able to share my insights with small businesses to follow in order to jumpstart their TikTok platform."
Sofia Bella shares her tips and ideas for small businesses on TikTok.
Many small businesses don't know where to begin when it comes to TikTok, so Sofia, who was a teacher before joining TikTok, shared her advice for anyone interested in promoting their business on the social media platform.
Article continues below advertisement
"The biggest piece of advice that I'd offer is to simply just go for it! Just get the app and start playing around with it. I'd also say that the more authentic and relatable your content is, the more the TikTok community is going to love you," she said. "What inspired you to start your small business, what's special about your product, and how does your small business reflect you? If you can answer these questions then I think you're ready to get started!"
However, small businesses should take the time to learn the app and see what is appealing to TikTok users before creating content.
"I have seen a lot of brands also use their template marketing plans for other platforms to integrate on TikTok. I think that the key to unlocking a successful TikTok marketing strategy is to understand what does and doesn't work on the app itself," Sofia explained.
"Through American Express and TikTok's #ShopSmall Accelerator, small businesses will receive tools to reach new audiences by simply watching video tutorials that share best practices on leveraging the platform more authentically. One tip is that the most simple content can stand out the most. I find that lo-fi videos actually work better than using professional equipment and videos that feel homemade establish trust."
Article continues below advertisement
As a TikTok shopper herself, Sofia also encourages small business owners to tell their story and share their passion.
"I love following along with quick tutorials showcasing how products get made, and exciting behind the scenes content, but I especially tune in when I connect with the seller on a personal level. I like to know who's behind the account," Sofia added.
Here are some of Sofia's favorite small businesses on TikTok for inspiration.
Due to the economic challenges of the past year, it is more important than ever to support small businesses — and if you are looking for creators to support (or a small business that needs some content inspiration), Sofia shared some of her favorite #ShopSmall businesses, including are @rizoscurlshair, @alamarcosmetics, and @sweetestbeecreations.
"I think the biggest contribution that all of us can make this holiday season is to offer support to the small businesses in our communities that have faced various economic struggles in recent years," Sofia shared. "I'm looking forward to getting to know small business owners on a personal level – it makes all the difference when you can see who is behind the counter and you're able to see them succeed."
For more information on Small Business Saturday, visit ShopSmall.com.
This article originally appeared on MarketRealist.com.