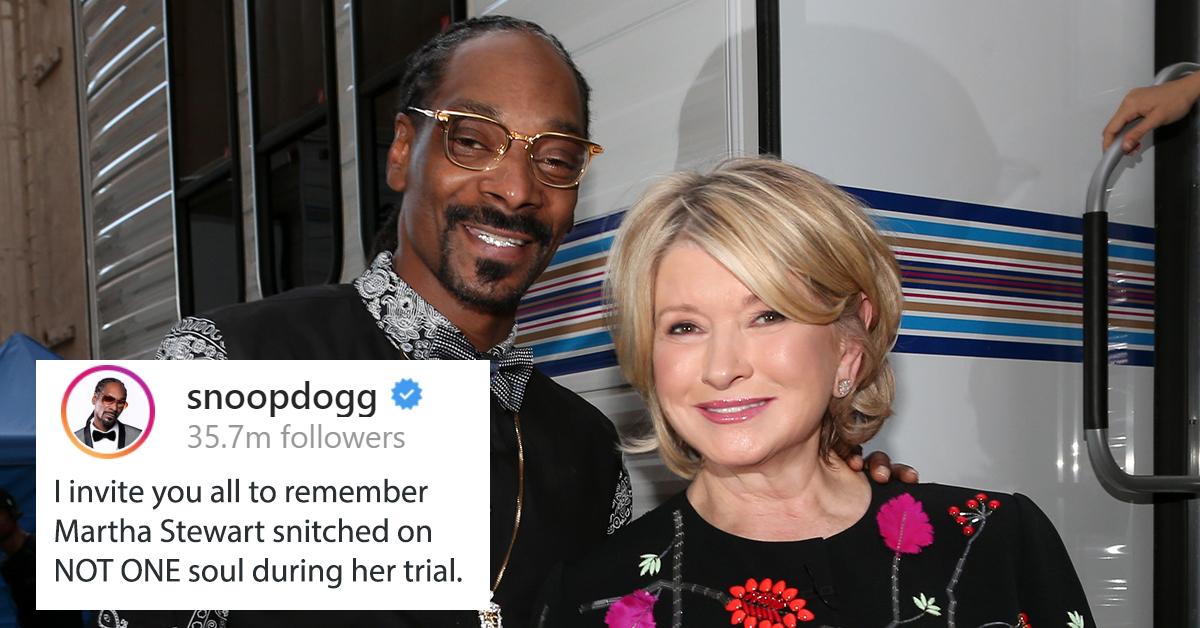 Snoop Dogg's Post About Martha Stewart's Prison Time Is Friendship Goals
If you're not up to date on the drama surrounding rapper Tekashi 69, buckle in. Tekashi, whose birth name is Daniel Hernandez, is on trial for racketeering, drug trafficking, and other crimes. In an attempt to lower his sentence, he's since gone on to accuse fellow rapper Jim Jones and Cardi B of being members of the Nine Trey Gangsta Bloods gang.
Article continues below advertisement
Cardi B has previously talked about her affiliation with the gang, saying in a 2018 profile by former GQ writer Caity Weaver:
"I used to pop off with my homies," Cardi said. "And they'd say, 'Yo, you really get it poppin'. You should come home. You should turn Blood.' And I did. Yes, I did. And something that — it's not like, oh, you leave. You don't leave."
However, a representative for Cardi told Buzzfeed News, "This news is not true."
In a now-deleted tweet, Cardi said that she was actually associated with a different set of Bloods called Brim, not Nine Trey.
Article continues below advertisement
Unsurprisingly, Tekashi's decision to point fingers has led to many people labeling the rapper a "snitch." Among those taking part in the meme is Snoop Dogg, who's been uploading plenty of memes on the subject to his Instagram account. And yes, they're hilarious.
Article continues below advertisement
But one meme, in particular, has gotten people talking, probably because it features Snoop Dogg's best friend, Martha Stewart. If you're unaware, Stewart spent five months in a minimum-security federal prison in West Virginia after lying about some stocks she sold.
Snoop decided to post a reminder to all of his followers in a meme that read: "As we watch Tekashi 69 (or whatever his name is) snitch on EVERYBODY, I invite you all to remember Martha Stewart snitched on NOT ONE soul during her trial. Baby girl kept it 10 toes down and ate that prison sentence by herself, like the true baddie she is."
Article continues below advertisement
"That's my. M. F. Home girl," Snoop Dogg captioned the image. "Solid as a rocc."
Yes, this is best friend goals.
Article continues below advertisement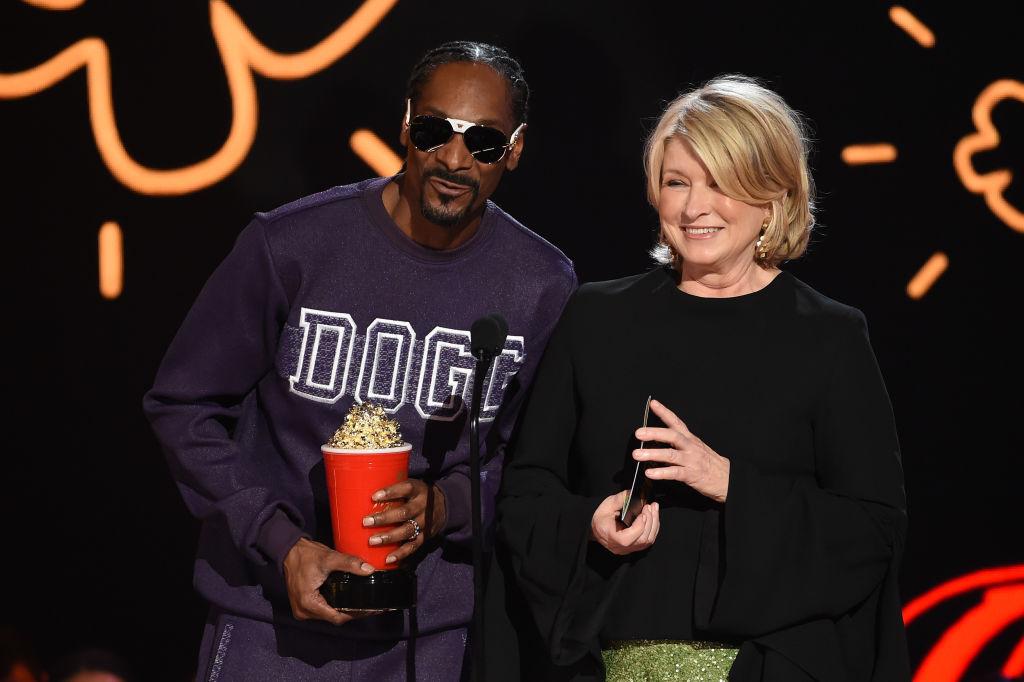 Buzzfeed was able to track Snoop's meme to a Facebook status written by Jocelyn Coney.
"I graduated from Long Beach State, so when I saw Snoop Dogg quoted my status I was like, 'One more time for the LBC!'" Jocelyn told BuzzFeed. "But in all seriousness, I'm glad he thought it was funny! I didn't expect the status to blow up."
Article continues below advertisement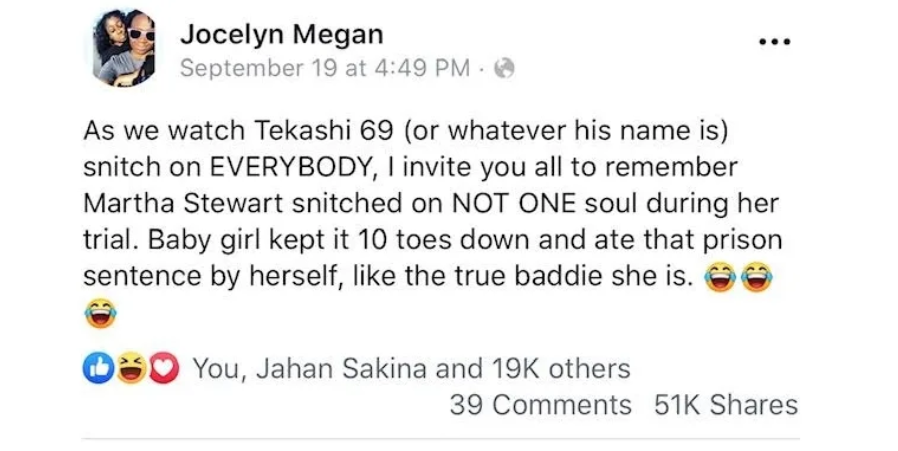 Unsurprisingly, people loved the meme, one Instagram user wrote: "This is my favorite thing on the internet."
Article continues below advertisement

Others used the Instagram post to defend Tekashi, with one user writing: "Uh, Stewart was facing a minimum sentence of a few months and a max of 20..she was 62 yrs old. Tekashi is facing a minimum of 60+ years and a max of life at 20 yrs old. Go ahead and pretend your fake a** would do anything different."
Article continues below advertisement

Here's hoping that Snoop Dogg and Martha Stewart never change. We love them.