Snoop Dogg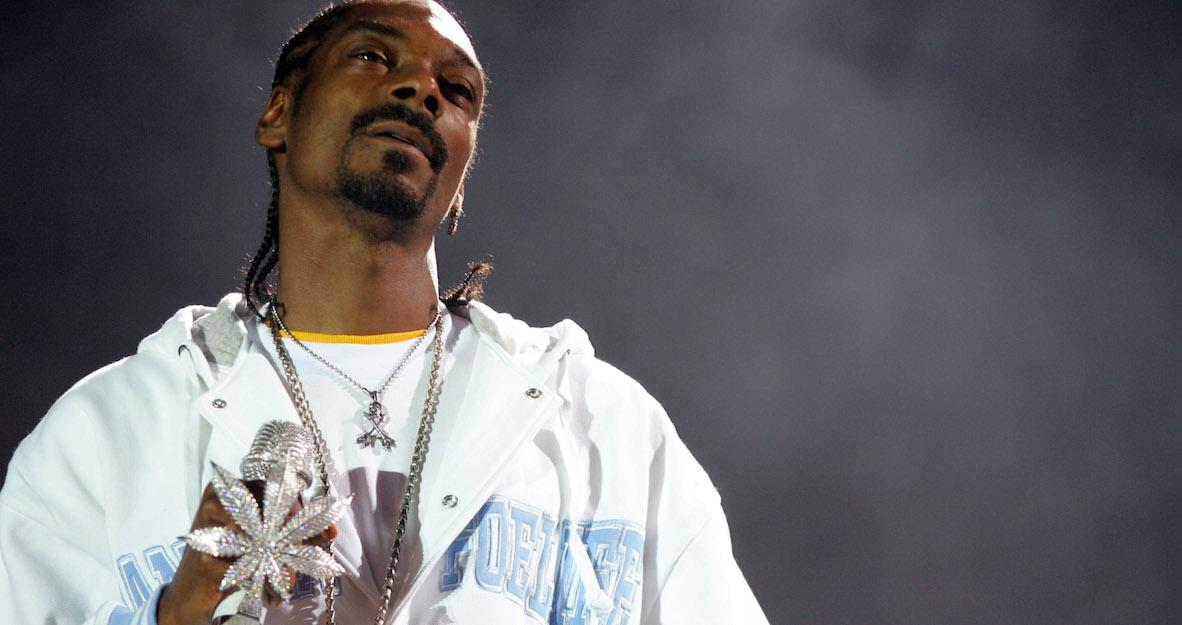 Rapper and media personality Snoop Dogg got his big break when he was featured on fellow rapper Dr. Dre's album "The Chronic" in 1992.
His debut album, "Doggystyle," followed shortly after in 1993, and featured his hit singles "What's My Name?" and "Gin and Juice." Snoop Dogg has gone on to sell over 35 million albums worldwide.
Along with music, Snoop has also starred in several movies including Half Baked and Traning Day, and television shows, including his cooking show with Martha Stewart, titled Martha & Snoop's Potluck Dinner Party.
In 2018, Snoop received a star on the Hollywood Walk of Fame, and he released his eighteenth studio album, "From the Streets 2 tha Suites," in 2021. Some of Snoop's other ventures also include a wine called "Snoop Cali Red," the Snoop Youth Football League, and "Leafs by Snoop," a brand of cannabis products.
In his personal life, Snoop married his high school sweetheart Shante Taylor in 1997. The couple has three children together: Cordé, Cordell, and Cori. Snoop and Shante divorced in 2004 but they renewed their vows in 2008. In 2015, Snoop became a grandfather.
Full Name: Calvin Cordozar Broadus Jr.
Birthday: October 20, 1971
Relationship Status: Married to Shante Taylor
Instagram: @snoopdogg
Twitter: @snoopdogg
Net Worth: $150 million
Fun Fact: Snoop is the first cousin of R&B singers Brandy and Ray J, and WWE wrestler Sasha Banks.
Latest Snoop Dogg News and Updates