Snoop Dogg Celebrates 'Doggystyle's 30th Anniversary — Gets Candid About Rise to Fame (EXCLUSIVE)
Snoop Dogg dropped his debut album and 1993 and his music career took off. Decades later, Snoop gets candid about his rise to fame with 'Distractify.'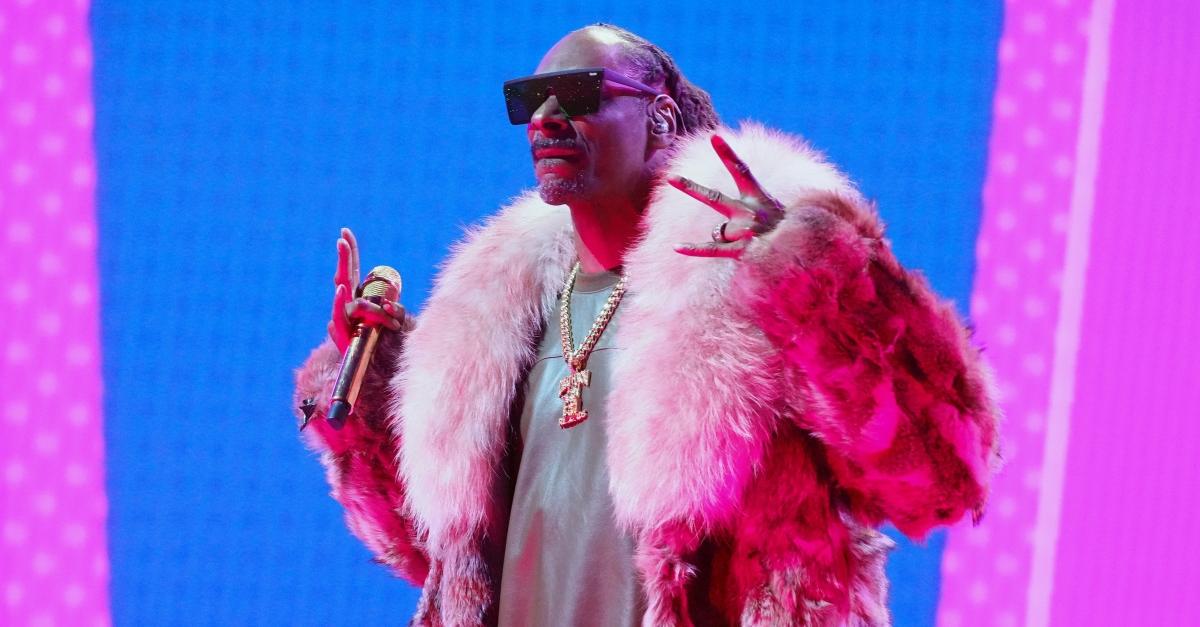 Trendsetters on TikTok are cool and all, but "Gin and Juice" rapper Snoop Dogg is the original influencer. In fact, the West Coast rapper had the world in a chokehold long before social media was even a thing.
Article continues below advertisement
Ahead of the 30th anniversary of his debut album, Snoop Dogg reflected on his rise to fame and how he became the multitalented mogul that he is today in an exclusive interview with Distractify. During our talk, Snoop got candid about the power of love, gumbo, and his latest partnership with Grubhub. Here's what he said.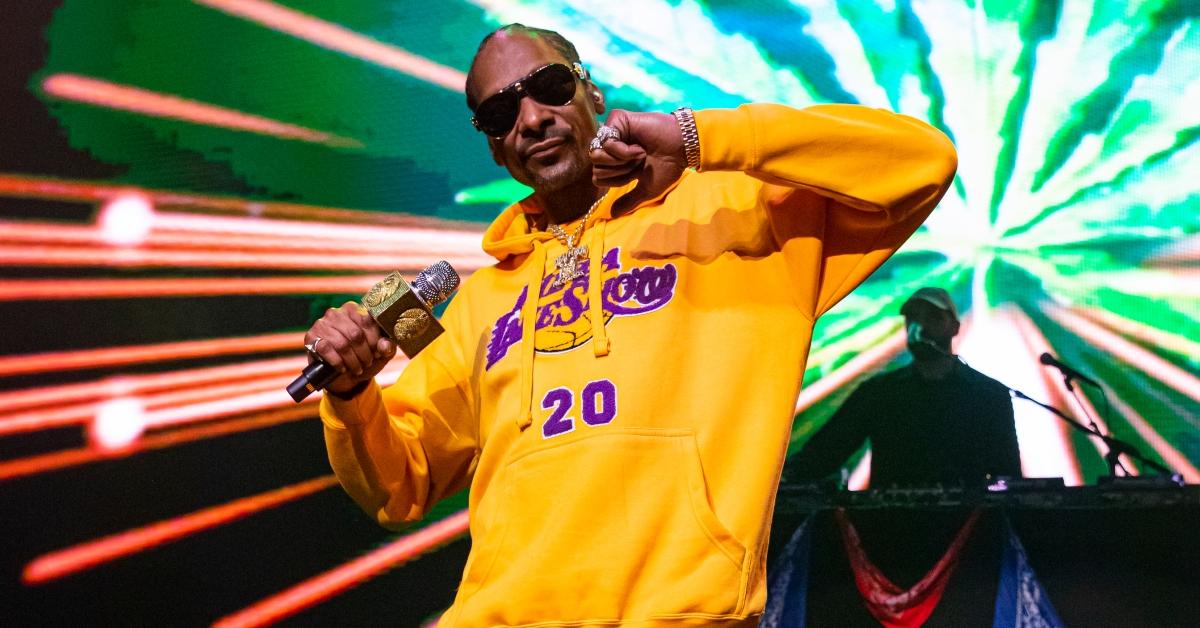 Article continues below advertisement
30 years after "Doggystyle" dropped, Snoop Dogg has no regrets about his music career.
Time flies when you're having fun – that's why Snoop Dogg still has the same love for the rap game now as he did when he dropped Doggystyle 30 years ago. Looking back on his decades-long career, the rapper wouldn't change "a motherf--king thing."
"I don't have nothing to say to young Snoop. That lil' [n-word] did his s--t. He got to be Big Snoop," the rapper said with a smile. "I take the good, the bad, the ugly, the suffering, the pain. All that s--t. That's beautiful. Beautiful pain makes beautiful music."
Article continues below advertisement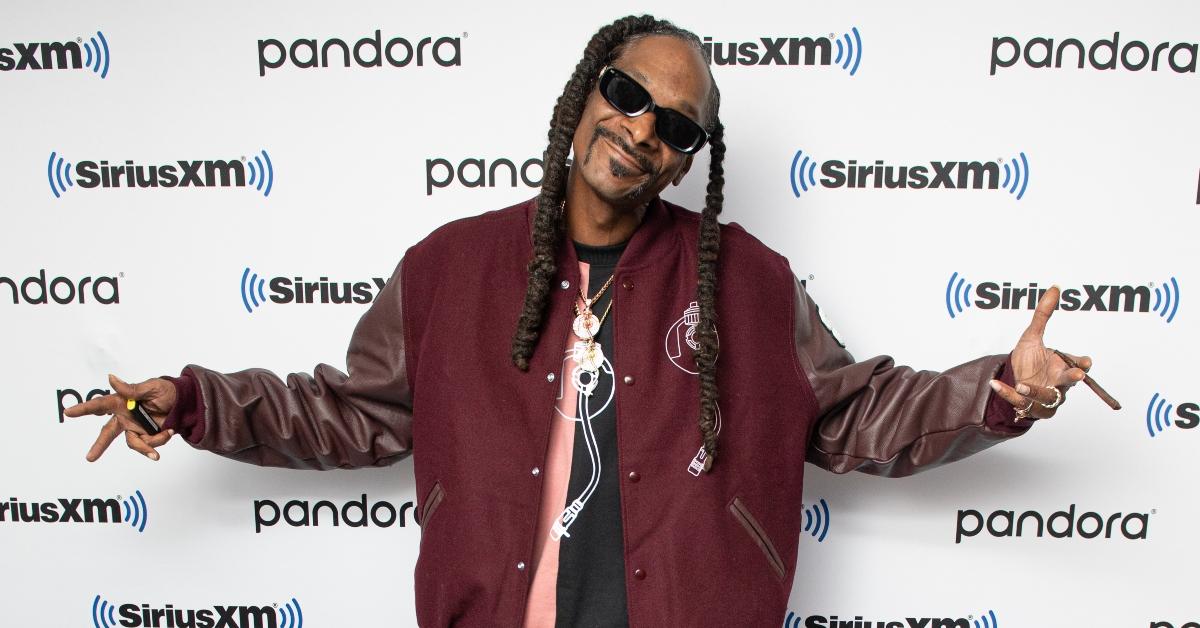 Snoop Dogg credits his late mother for his success: "My mother raised me to love people. And I feel like that's why people love me."
According to Snoop, the last thirty years would have been possible without his late mother, Beverly Tate. Snoop said that when it comes to the recipe for his success, there's only one ingredient that really matters, and that's love.
Article continues below advertisement
Snoop learned this lesson from his mom early on. "So growing up in the 70s, I was able to experience like hippie s--t," Snoop explained. "I just remember as a kid, my mother raised me to love people and have friends. And she didn't say, 'You only supposed to hang out with this kind of people,' and, 'Your friends only supposed to be this way.'"
"My mother raised me to love people. And I feel like that's why people love me," he told Distractify.
Article continues below advertisement
Snoop Dogg talks studying "the greats", gumbo, and Grubhub.
Never in the history of everdom has there been a rapper like Snoop Dogg. Snoop told us that there's a reason why. Along with his mom, Snoop's long-lived career was also inspired by his childhood heroes, many of whom weren't even rappers.
"Snoop Dogg is who he is because he studied the greats," he said. "I took a piece of everyone that I love. If it was Muhammad Ali, if it was Richard Pryor, Max Julian … if it was Magic Johnson — whoever the f--k inspired me as a kid. I took a little piece of him a little piece of them and I threw it in the pot."
Article continues below advertisement
He asked me: "You know what Gumbo is?"
Being from Louisiana, of course, I do, Uncle Snoop.
"Then I added my own seasoning on the top," the rapper said.
All this talk about food might be making you hungry, but Snoop has a remedy for that. The Grubhub ambassador teamed up with the company for a 60-second ad spot in which he debuted his single, "Just Eat." And the survey says — it's a certified bop.
When writing the jingle for the commercial, Snoop's goal was to embody that feeling of delight when you get the notification that your Grubhub delivery driver is OTW with your delectable food and libations. "What we did was, we found a way to tell a story. But keeping it fun, fly, and keeping it food-oriented," Snoop told us of the collab.
In celebration of their partnership, Grubhub is making it rain gift cards with their #DidSomebodySay giveaway from Sept. 28 to Oct. 2. To win, follow the company on TikTok, Twitter, and Instagram for more info!