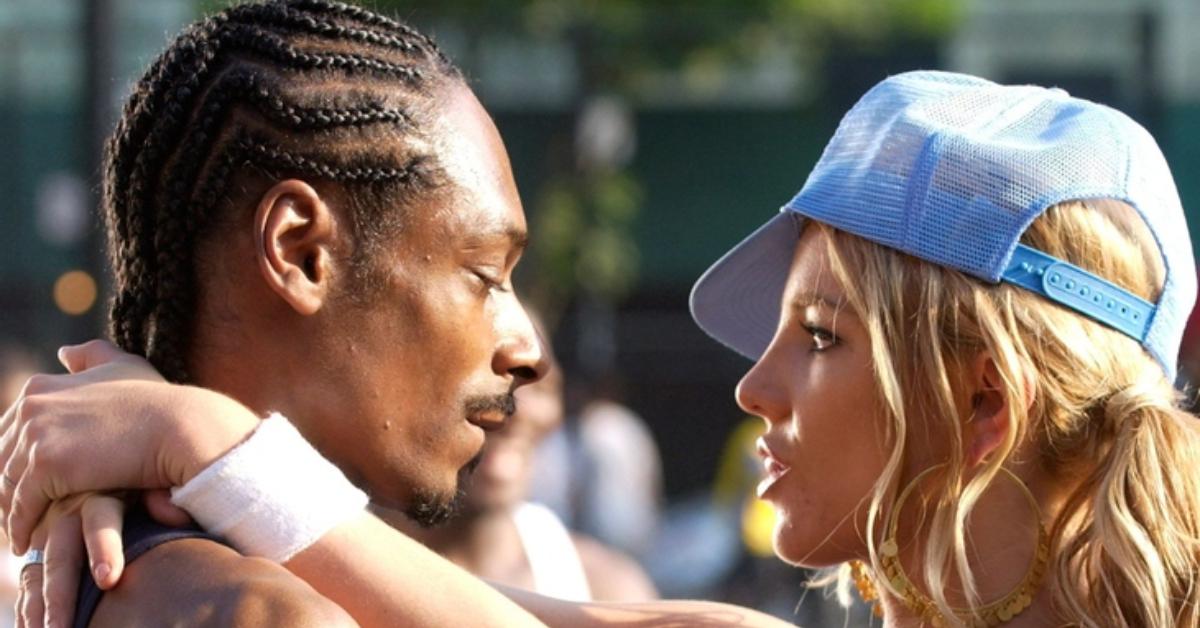 Throwback Pics of Snoop Dogg and Britney Spears Have Fans Wondering — Did They Date?
Britney Spears has been living her life in the spotlight for the last three decades, leaving no room for even the most private details of her personal life. Along with knowing the full extent of her childhood and legal woes, we've also been locked into Britney's romantic life from her time with Justin Timberlake all the way up to her relationship with Sam Asghari.
Article continues below advertisement
Although we thought we knew all of the tea on Britney's love affairs over the years, recently resurfaced photos of her and Snoop Dogg have fans curious to know more. What was the nature of their relationship? Was it romantic?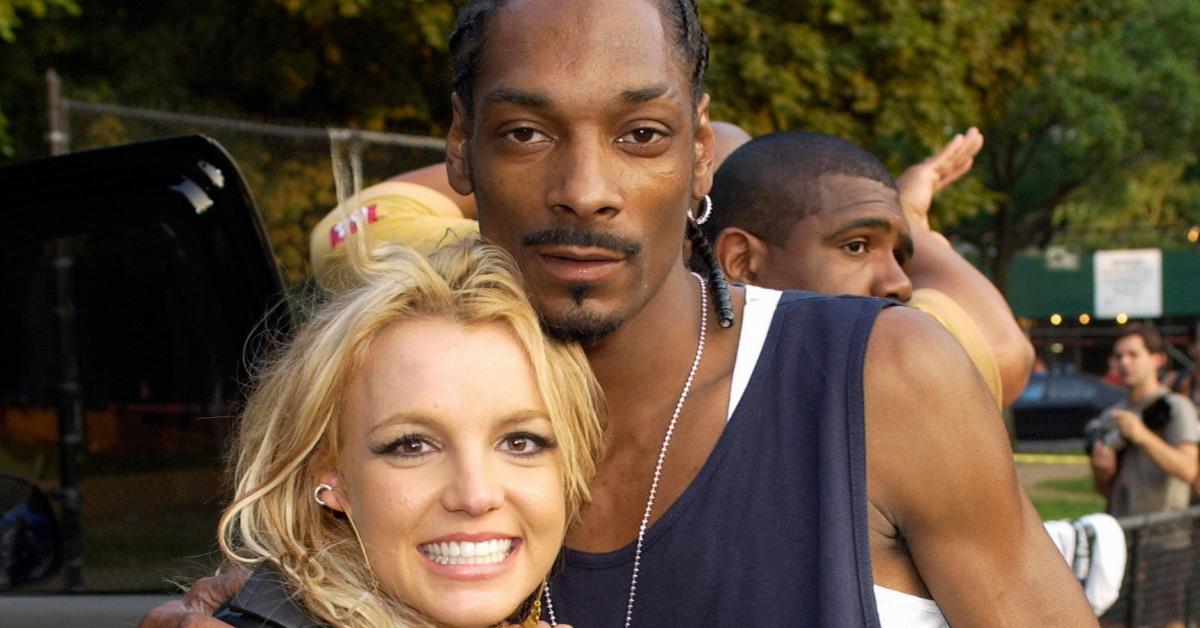 Article continues below advertisement
Did Britney Spears and Snoop Dogg have a romantic relationship?
While Britney Spears and Snoop Dogg were never romantically linked, the rapper got a mean face licking in the visual for Britney's single "Outrageous" in 2004. While clips can be found on YouTube, the music video was never officially released due to an injury that the singer sustained on set.
According to reports, after hurting her knee, Britney was rushed to the hospital to undergo arthroscopic surgery, and the video was left unfinished. Although Britney and Snoop haven't collaborated on any projects since then, Snoop took to social media to express his interest in working with the entertainer again.
Article continues below advertisement
In a video blog, the rapper said, "Britney Spears, what up? It's big Snoop Dogg. Hit me up so quick and so fast. Somebody sent me a song — said that you wanted me on your album. I don't know if it's true — if it is, hit me back real quick right."
Aside from Britney and Snoop's previous professional relationship, these entertainers seem to have no other connection, but Britney has dated a few other celebrities in the past.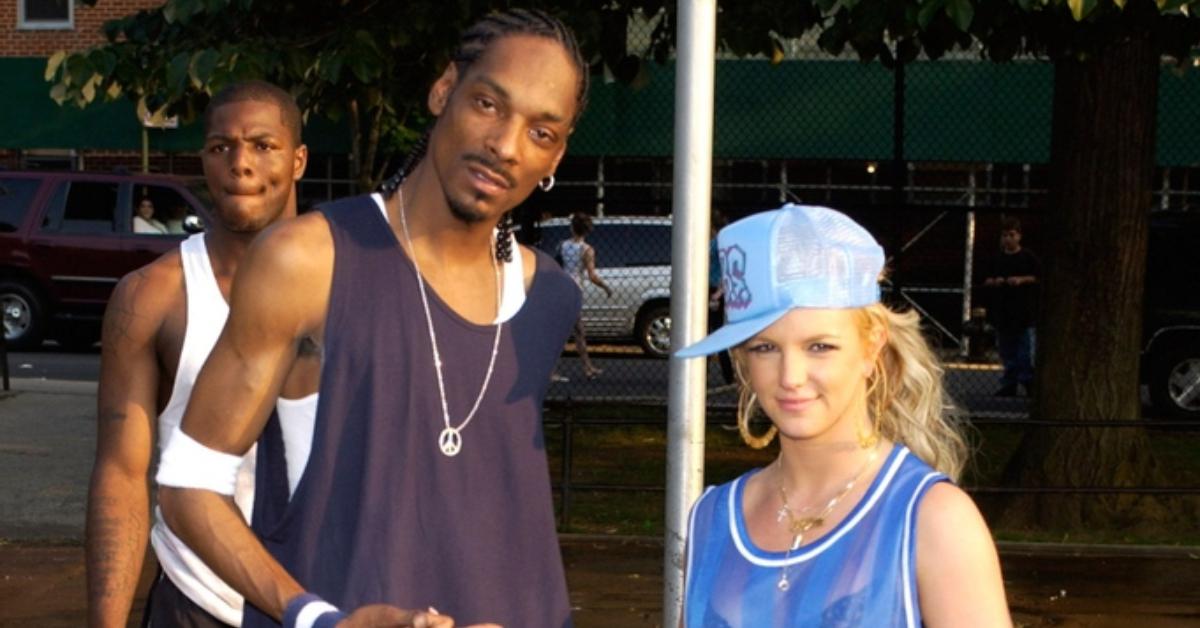 Article continues below advertisement
Britney Spears does have a few (alleged) celebrity ex-boyfriends.
Along with Howie Day, Criss Angel, and Colin Farrell, Britney Spears was also rumored to have dated Scandal's Columbus Short, who claims that their brief relationship was stifled by her parents' racist comments.
In an interview with Jazzie Belle he explained, "I was next to [Britney] while she was on the phone with them crying while she had it on speaker."
Her parents allegedly said, "'Why are you f--king that n----r?' Britney looked at me so apologetically, knowing I'd heard it. I shook my head and didn't say anything, because what was there to say?"
Article continues below advertisement
He added, "After that I felt like maybe [Britney] was using me to piss them off for some reason. I think she is a really sweet person that was tormented in a position on a high level that I can't imagine. I liken it to Princess Diana. She was the pop princess."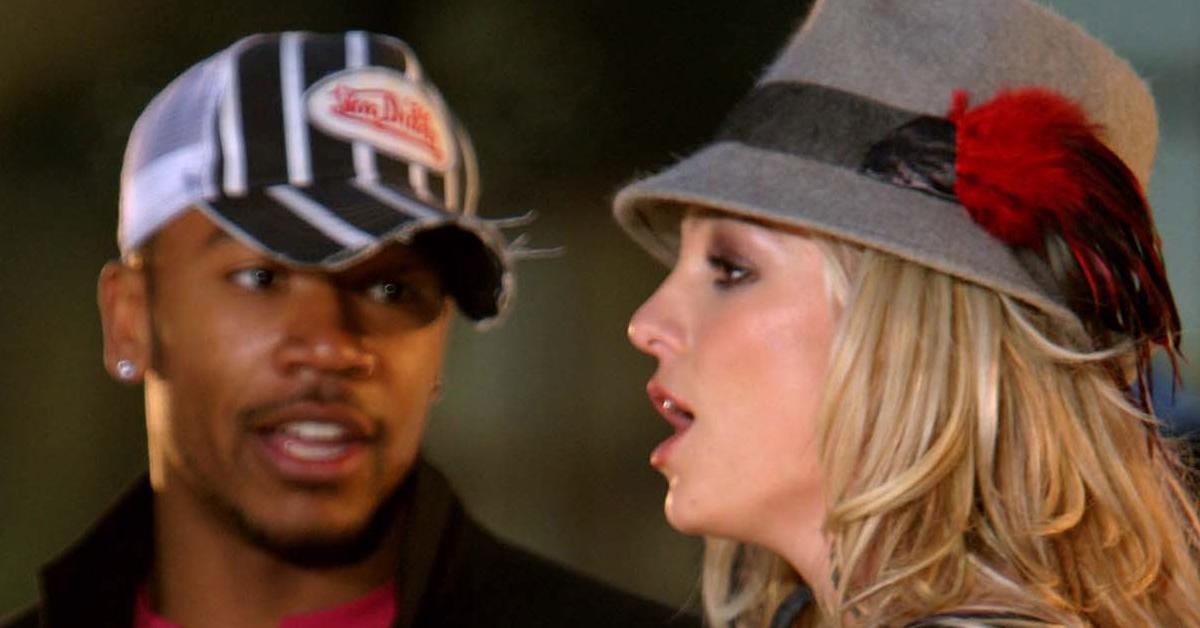 Article continues below advertisement
Britney's mom and dad later denied his accusations, claiming Columbus' comments couldn't be further from the truth. Britney's mom, Lynne Spears, responded, "I want to be very clear. Those terrible words are not remotely in my vocabulary. I would never say that to anyone, much less my daughter. Ever."
A representative of Britney's father, Jamie Spears, also spoke out, saying, "Jamie was not there, and not involved. In fact, during this time period, Jamie was not involved in Britney's business at all."