A Look Inside Britney Spears' Relationship With Her Brother Bryan
Britney Spears' older brother, Bryan, works in film production. Here's what we know about their relationship during Britney's conservatorship.
Given everything that has happened to Britney Spears during her conservatorship, it's no secret that she's on bad terms with her family. For years, her father, Jamie Spears, controlled her money, her body, and basically made every single decision for her. Meanwhile, Britney's mom, Lynne, and younger sister, Jamie Lynn, didn't do too much to stop him.
Article continues below advertisement
But there's another immediate family member who we don't often hear too much about: Britney's brother, Bryan. And while she's definitely keeping her distance from her parents and sister, she did invite Bryan to her wedding. Does that mean that they might just have a good relationship? Keep scrolling for the scoop on Bryan Spears.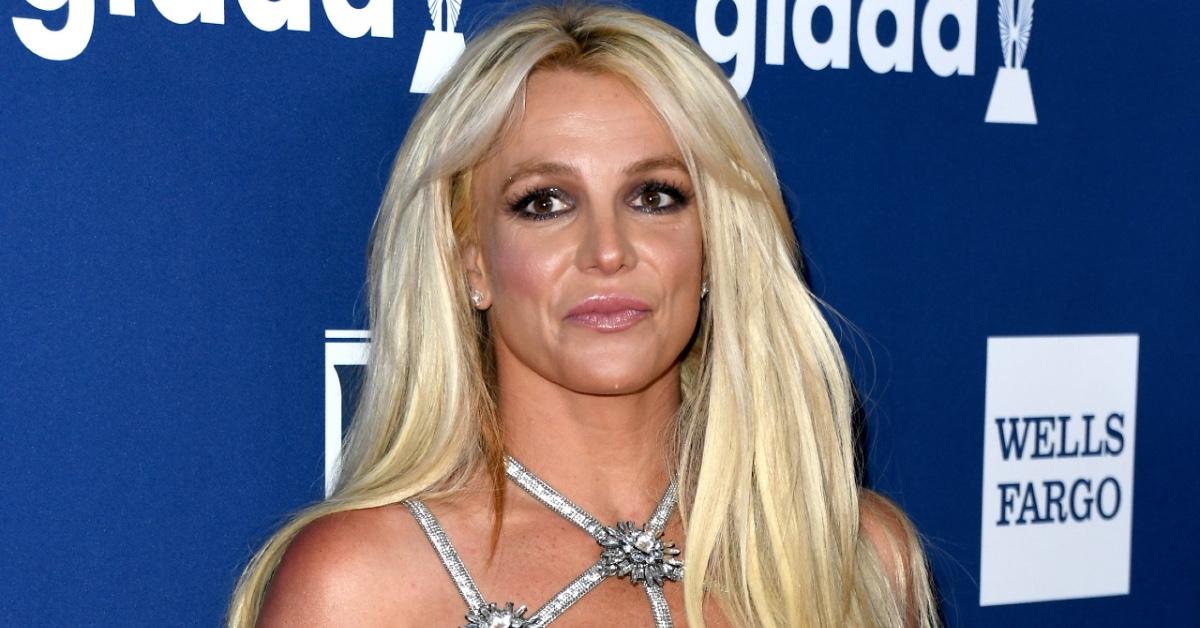 Article continues below advertisement
Britney Spears' older brother, Bryan, is a TV and film producer.
Bryan Spears, born in 1977, is Britney's older brother by four years. Per IMDb, he works as a TV and film producer and previously worked on a number of projects for Jamie Lynn, including episodes of Zoey 101. While he tends to stay out of the spotlight, he's the only immediate family member of Britney's who gave a comment in the New York Times documentary Framing Britney Spears in 2021.
Bryan Spears was previously married to Jamie Lynn's talent manager.
Another interesting tidbit about Bryan is that he was previously married to Graciella Sanchez, who had worked as Jamie Lynn's talent manager. They married in 2008 and welcomed daughter Lexie Spears in 2011.
Per The Sun, they officially divorced in 2017 and things got messy. In August 2021, Bryan was ordered by a judge to pay Graciella a pretty hefty sum in child support.
Article continues below advertisement
The good news? It does look like the eldest Spears child has moved on. He posted a photo on Instagram in 2020 with a woman named Amber, who he referred to as his "lady."
Article continues below advertisement
Did Bryan ever support Britney's conservatorship?
From what's been made public regarding Bryan and Britney's relationship, it seems that he did profit off of his sister's conservatorship. According to NBC, he was a trustee of a trust established in Britney's name.
And in 2008, after Britney had been in the conservatorship for a few months, a judge approved over a million dollars in payouts to those who had assisted Britney.
Bryan received what seemed to be a one-time payment of $200,000 from his sister for helping her prior to her conservatorship. Meanwhile, Jamie was already on the popstar's payroll and had even gotten a raise.
According to the New Yorker, "Jamie, Lynne, and Spears's brother, Bryan, have all spent years on Spears's payroll, and, as friends who spoke with her at the time recalled, she was increasingly resentful of their efforts to influence her."
Article continues below advertisement
It's unknown how much money he actually received though, and whether or not it differed from what others were paid.
In July 2020, he spoke about the conservatorship publicly for the first time and acknowledged that it was "frustrating" for Britney, but overall, he seemed to support it.
Article continues below advertisement
"She's always wanted to get out of it. It's very frustrating to have," he said on an episode of the As Not Seen on TV podcast. "Whether someone's coming in peace to help or coming in with an attitude, having someone constantly tell you to do something has got to be frustrating. She's wanted to get out of it for quite some time," Bryan continued.
However, he later added that his sister's conservatorship had "been a great thing for our family, to this point, and [we] keep hoping for the best," which made it hard to gauge whose side he was truly on.
During a court appearance in July 2021, Britney seemed to be at odds with all of the Spears family when she told the judge, "I would honestly like to sue my family, to be totally honest with you."
Article continues below advertisement
However, it's possible that Bryan's views on the conservatorship may have changed or that he tried to mend his relationship with Britney. When her conservatorship was terminated in November 2021, he did seem to be happy. "Happy Britdependence day! Proud of you Brit!" he wrote alongside a family photo on Instagram.
We just hope that whoever is in Britney's life currently will treat her with the respect she deserves.