Snoop Dogg Has Four Kids, but Is Only Close With Three of Them
Snoop Dogg has four kids. Here's what we know about sons Corde, Cordell, and Julian Broadus, and daughter Cori Broadus.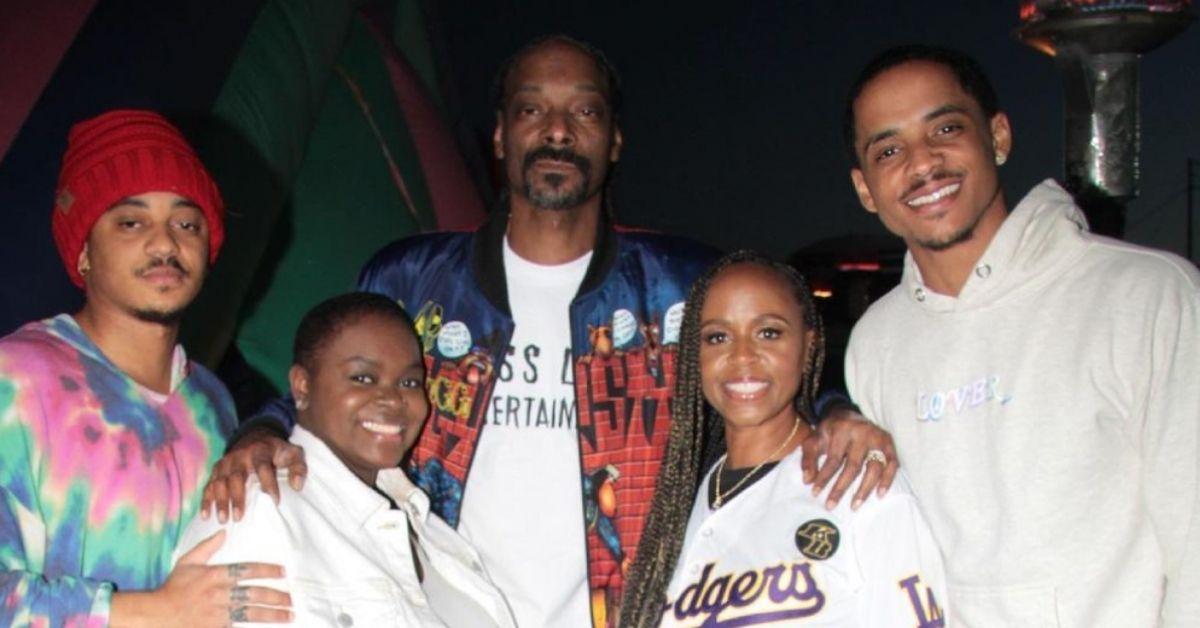 There are two sides to Snoop Dogg (real name Calvin Cordozar Broadus Jr.). While he's mostly known for being a gangsta rap icon and cannabis enthusiast, he's also a close friend to Martha Stewart, a home reno expert (as seen on Celebrity IOU), and a devoted family man.
The "Drop It Like It's Hot" artist actually has four kids and has made raising them his biggest priority in life. But who exactly are Snoop's kids, and what are the known details of their relationship? Here's a look at Snoop's family.
Article continues below advertisement
Snoop Dogg and his wife, Shante Broadus, have three kids together.
In 1997, Snoop Dogg married his high school sweetheart Shante Broadus. While they've had a few rough patches along the way (including splitting up in 2004), they are currently together. Today, they have three kids: sons Corde and Cordell Broadus, and daughter Cori Broadus.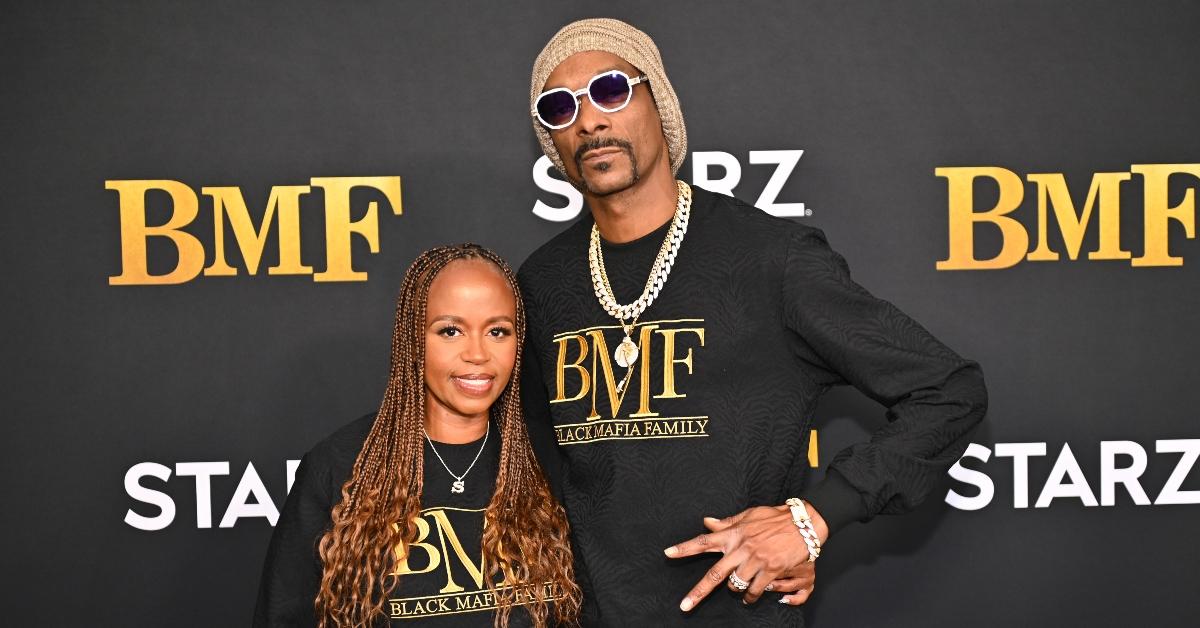 Article continues below advertisement
Corde, who was born on August 21, 1994, is the couple's first child together. Naturally, he became an integral part of his father's early career. Appearing in the music video for "Drop It Like It's Hot" before he was even in junior high school, Corde was inducted into Snoop's world early on. Corde is currently 27 years old, has two children of his own, and is pursuing creative work such as music and modeling.
Article continues below advertisement
Snoop's second son, Cordell, initially made waves for his remarkable success in football. The 24-year-old was actually ranked as the 26th best wide receiver in the country while he was still in high school and even had an ESPN show with his dad documenting his path to college football glory. However, Cordell eventually lost interest in the sport, taking up filmmaking instead. He now works between modeling, filmmaking, and charitable efforts.
Article continues below advertisement
Snoop's only daughter, Cori, 22, is his youngest child but has arguably endured some of the toughest battles in her family. She was diagnosed at a young age with lupus, a vicious autoimmune disease, and the condition put great strain on both her and her closest relatives. However, Snoop has said that Cori has been doing much better in recent years.
Like her father, Cori also takes an interest in music and is a singer with a small but impressive discography.
Article continues below advertisement
Snoop actually has a fourth child who was born to his mistress in 1998 — but they aren't very close.
In the late 1990s, Snoop was seeing a woman named Laurie Holmond for a period of time, which led to the birth of their one and only child, Julian Broadus, in 1998. The relationship between Laurie and Snoop went sour rather quickly, which greatly impacted the developmental bonding between Snoop and Julian.
He has been candid about what it's been like growing up without as much attention from his megastar father, explaining in various interviews over time how he had to establish himself pretty much on his own. Now a luxury real estate agent, he's set on making a name for himself without the help of his famous relatives.