9 Social Distancing Memes to Laugh at While in Your Six Feet of Personal Space
9 Social distancing memes that will have you laughing while you sit at least six feet apart from all of your loved ones. Introverts, unite!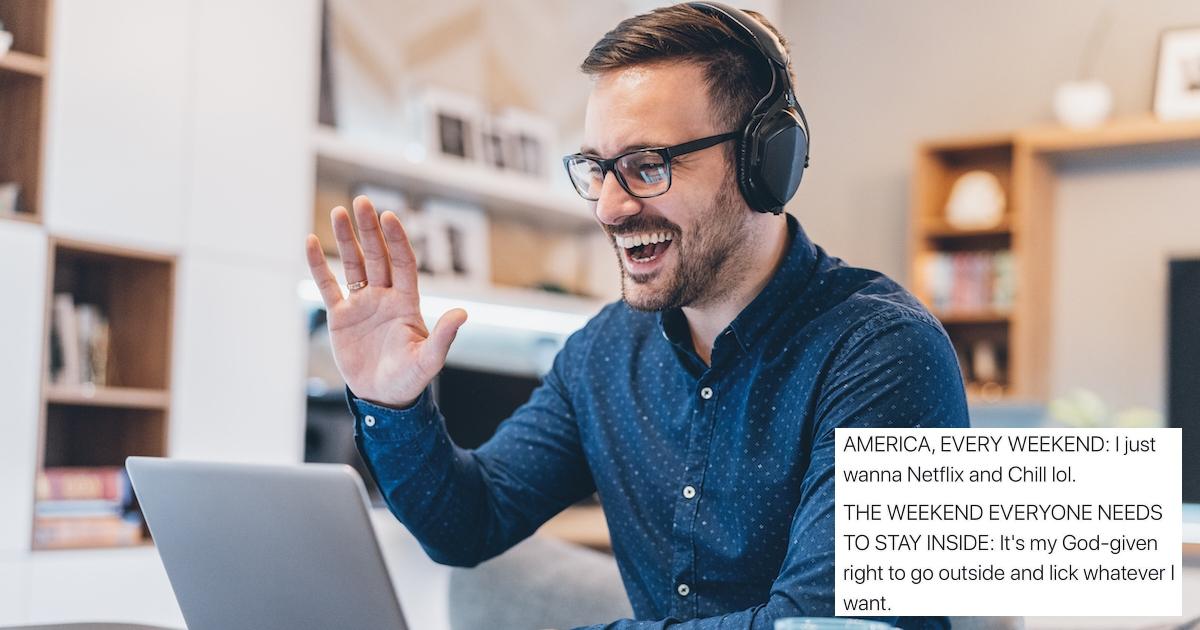 In much of the world, people are dealing with the fear, anxiety, and in some cases, symptoms of the coronavirus pandemic. In the United States, schools have canceled classes for the foreseeable future, many citizens are working remotely, and officials are urging people to practice "social distancing."
Article continues below advertisement
The term has been widely used in the media as one of the best practices to help stop the spread of the dangerous virus, and many are doing so by staying home, keeping personal space, and limiting any and all interactions in public.
While others ignored it in lieu of going out to bars, gyms, restaurants, and other widely public places, the stress on social distancing is only growing as the virus spreads.
Though the coronavirus is terrifying much of the population, there are some funny (and informative) memes about keeping to yourself.
Read on for nine social distancing memes for those of us who have been avoiding human interaction for years. Of course, these memes are all in good fun and are not meant to minimize the importance of social distancing in the wake of the coronavirus pandemic.
1. Some introverts have been training all their lives.
There are probably many extroverts out there who are cursing the idea of being without widespread social interaction for the foreseeable future. But, there are many who are more than happy to be spending time indoors without having to worry about canceling plans. You can't cancel plans if you can't make them.
Article continues below advertisement
2. This is for the people treating the pandemic like it's a snow day.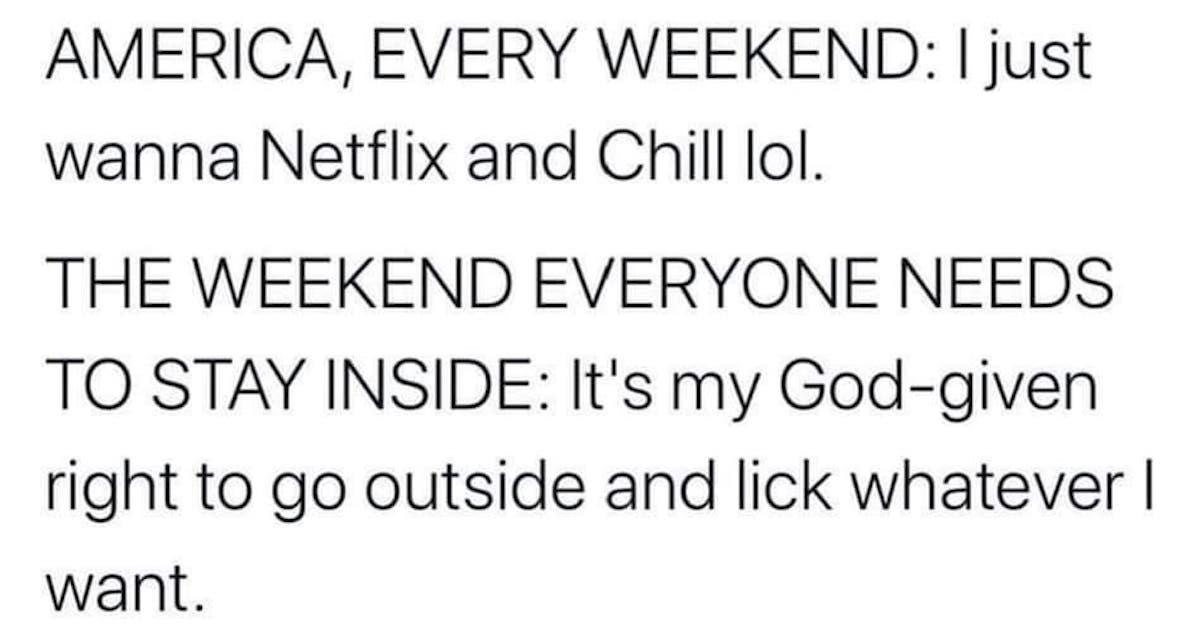 For those who didn't take CDC's recommendation of social distancing seriously and decided to use working remotely as an excuse to day drink, crowd the bars, or spend time out at restaurants and coffee shops, this meme is directed toward you. It is human nature to want what you can't have, even if that means wanting to accomplish dozens of tasks during the time when you are supposed to remain at home, so the irony of this meme is all too real.
Article continues below advertisement
3. Many have perfected the art of social distancing.
Of course, there are more than a few memes from The Good Place that have been making the rounds, but this one of Tahani is one of the most accurate. Who would have thought that the talent of watching an entire Netflix series in just a few days would one day come in handy?
Article continues below advertisement
4. Bruno gets it.
Thinking of excuses for canceling plans and being thrilled when they get canceled for you is a big part of millennial meme culture, and it's never been more relevant with social distancing.
Article continues below advertisement
5. Here's a game to entertain you on your many conference calls:
If you're feeling isolated while practicing social distancing, know that you're not alone. Many are experiencing the same issues when doing work meetings over the phone or video calls. Playing this game during one of these calls will likely make it seem like you're engaged, even if you're not.
Article continues below advertisement
6. Social distancing doesn't apply to video chats.
While many people are working remotely and are fully detached from the office environment, lots of companies are replacing meetings with video calls and the results are hilarious. Whether it means you have to tidy up your home or get out of your pajamas, there's a lot we can all relate to about these calls.
Having a dozen people on a video call is truly a recipe for lags and frozen faces on screen and it'll have you feeling like you're part of the intro for The Brady Bunch.
Article continues below advertisement
7. Keep it all in perspective.
This meme has been making the rounds in opposition to people who don't want to change their way of life for the sake of potentially getting the coronavirus. While social distancing can have people feeling bored or sluggish, it's always key to keep things in perspective.
Article continues below advertisement
8. Life post-social distancing might be very active.
There is some devastation that weddings, festivals, movie openings, and other gatherings are getting canceled left and right in order to keep people safer from the coronavirus, but let's not forget that many of these events are getting rescheduled. If we all take the necessary precautions, then the fall of 2020 might be an especially active time for the social calendar.
Article continues below advertisement
9. Now might be the time to catch up on some TV.
If social distancing for you means that you have more free time than normal (which, of course, isn't the case for a lot of people), then your Netflix account might be getting a workout.
Article continues below advertisement
The best way to prevent contracting or spreading the coronavirus is with thorough hand washing and social distancing. If you feel you may be experiencing symptoms of the coronavirus, which include persistent cough (usually dry), fever, shortness of breath, and fatigue, please call your doctor before going to get tested. For comprehensive resources and updates, visit the CDC website. If you are experiencing anxiety about the virus, seek out mental health support from your provider or visit NAMI.org.