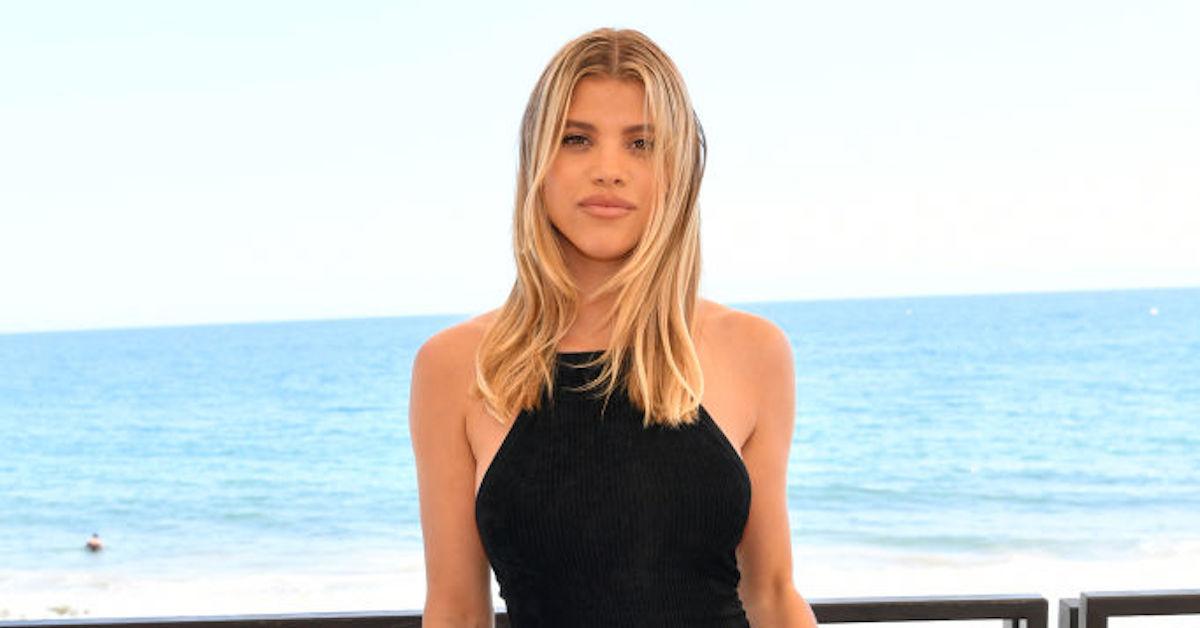 Sofia Richie Accessorized to the Max for Her Beach Day With Jaden
Is Sofia Richie wearing an ankle monitor? Over the course of Labor Day weekend 2020, the blonde beauty — who recently split from Scott Disick — was photographed galavanting by the beach in Malibu and eating dinner at Nobu with fellow Hollywood heir Jaden Smith.
Article continues below advertisement
The friends, both 22, dated as teens in 2012 and were spotted holding hands in the ocean, embracing in the sand, and seemingly playing around in coordinating pink swimsuits. While the internet swooned over the cute potential couple, many were curious about the aspiring actress's fashion choices more broadly. Was Sofia really sporting an ankle monitor? Keep reading.
Article continues below advertisement
Is Sofia Richie wearing an ankle monitor?
Sofia seemed to have a great time while hanging out with Will Smith and Jada Pinkett Smith's son, and staving off the heat wave that put Los Angeles in the triple digits over the course of Labor Day weekend.
And while some fans of Lionel Richie's daughter wondered whether "that ankle monitor on Sofia Richie" was "for fashion or?," it seems the leggy model was just wearing a watch — it looks like the chunky retro waterproof type, perhaps a FitBit or Apple Watch — around her ankle. She also was sporting multiple necklaces and bracelets to complete her beachy look.
Article continues below advertisement
Naturally, the beach day entailed some outfit changes. What began as a floral pink bikini look, complete with Fendi sandals, low-rise cutoff jeans and a leopard-print mask quickly went day-to-night as Sofia, Jaden, and another friend enjoyed beach cocktails on what appear to be Soho House towels.
Article continues below advertisement
They set off for Nobu Malibu up the Pacific Coast Highway, and Sofia cleaned up nicely into a black on black outfit, while she and Jaden enjoyed a delicious sushi dinner with their friend group, which included Moisés Arias, of Hannah Montana and The King of Staten Island fame.
Are Sofia Richie and Jaden Smith dating?
Sofia and Jaden have been running in the same circles since they were little, and the two even dated briefly in 2012 when they were only 14, though that relationship fizzled out by early 2013.
Sofia then went on to date Scott Disick, 37, with whom she was on and off for three years until the summer of 2020.
Article continues below advertisement
"Friends attributed their 15-year age difference becoming an issue," a source said to Us Weekly. "He's in a very much different place in his life, really focused on a more quiet lifestyle, his kids, and his investment business."
It's been said that the tensions in coparenting between Kourtney Kardashian and Scott played a role in the breakup between Scott and Sofia.
"Tension between Kourtney and Sofia got weird toward the end of Sofia and Scott's relationship," a second insider revealed to the magazine. "Sofia was getting mad that Scott was spending so much time with Kourtney."
For her part, Sofia seems to have a solid support system and friends who are her own age. For her birthday, she took a private jet to Mexico with a group of friends, and now seems to be rekindling her teenage romance with The Karate Kid's Jaden Smith.