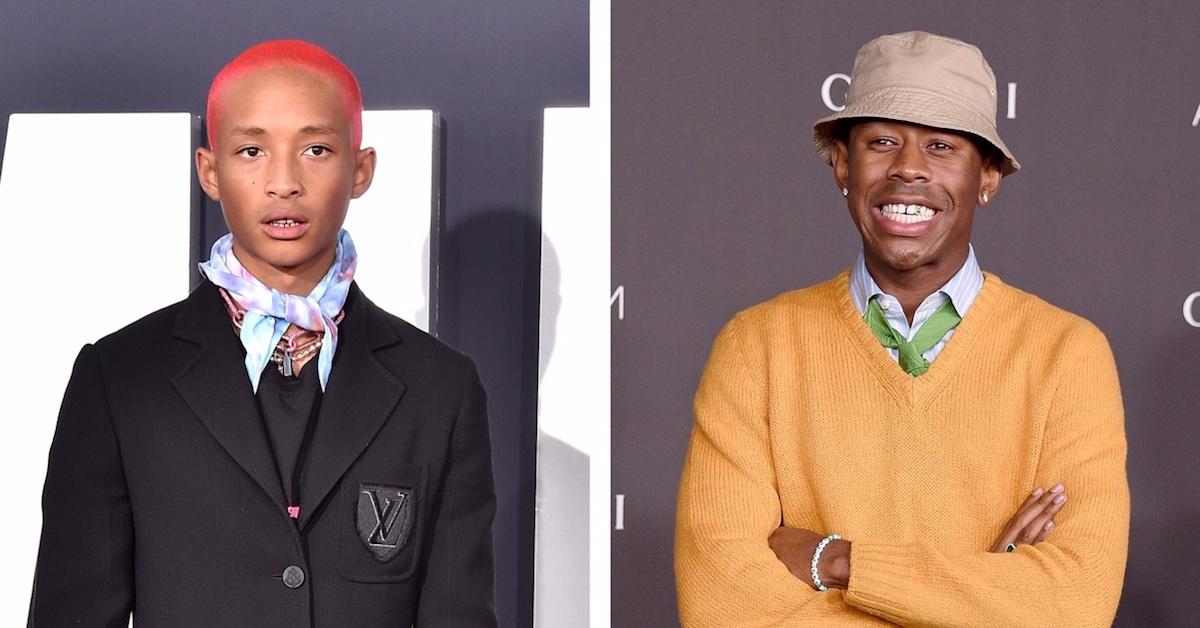 Jaden Smith and Tyler, the Creator's Relationship Is Complicated, to Say the Least
After Tyler, the Creator took home the award for Best Rap Album at the 2020 Grammys, fellow singer Jaden Smith tweeted: "My Boyfriend Just Won A Grammy."
If you haven't been following the duo's friendship over the last few years, that declaration may have come as a shock. But for fans of the twosome, this information is nothing new.
Article continues below advertisement
Is Jaden Smith dating Tyler, the Creator?
It's hard to say for sure if the pair is an item given Tyler's continued caginess on the subject, but there's definitely something going on between the two California natives.
Followers have noted in the past that it's hard to tell whether the artists are actually into each other or if their mysterious relationship is simply a way to mess with people. Tyler's history of using homophobic slurs in his music certainly adds to the confusion.
Article continues below advertisement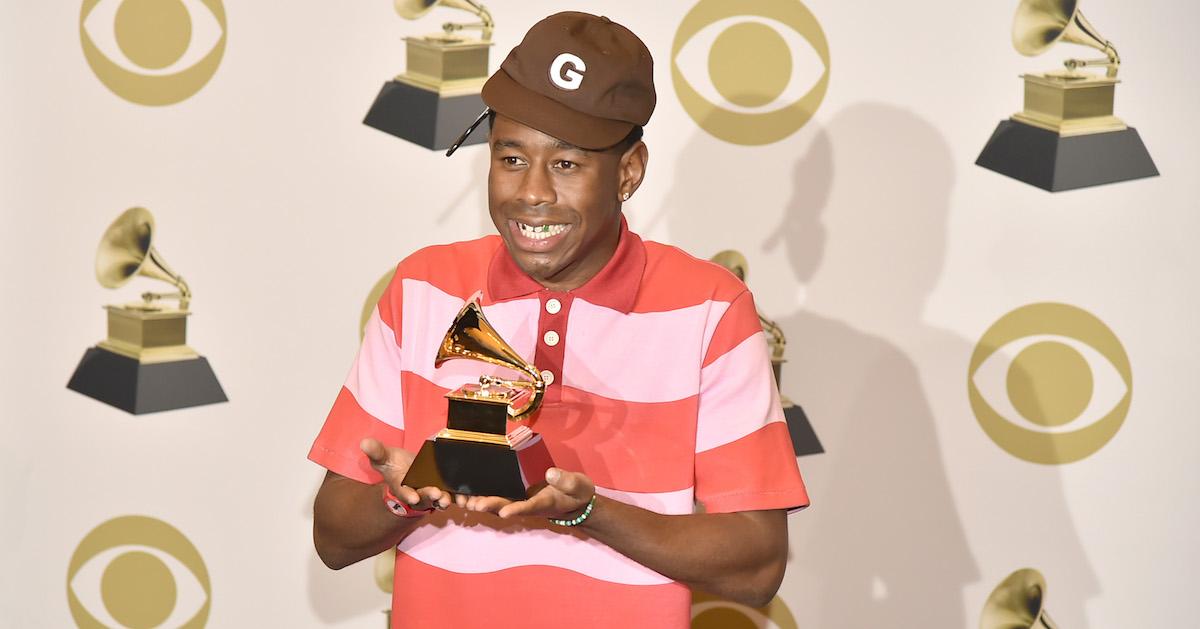 The rumored couple has been hanging out since at least 2013, and Jaden seemingly confirmed his feelings for Tyler in a 2015 tweet on the "She" hitmaker's 24th birthday. "I Think Im In Love With You, I Don't Know I'm Still Figuring It Out But In The Meantime, Happy Birthday," The Karate Kid star wrote at the time.
Jaden later announced that the duo was romantically involved during a performance at Tyler's annual Camp Flog Gnaw Carnival in November 2018. "I just want to say, Tyler, the Creator is the best friend in the world and I love him so f--king much," Will Smith's youngest son told the crowd.
Article continues below advertisement
"Tyler doesn't want to say, but Tyler's my motherf--king boyfriend, and he's been my motherf--king boyfriend my whole f--king life," he continued. "Tyler, the Creator is my f--king boyfriend. It's true." The festival founder responded to Jaden's admission by shaking his head and wagging his finger at the 21-year-old.
Initially, the interaction seemed like one friend ribbing another, but Jaden doubled down on his comments during an interview with Beats 1 Radio. "I recently said that Tyler, the Creator is my boyfriend, and that's true. So, just so you know," he clarified, though fans still weren't convinced he was telling the truth.
Article continues below advertisement
Tyler, the Creator previously implied that he's queer.
Following the release of his 2017 album, "Flower Boy," the hip hop artist addressed several lyrics that allude to his sexuality, including one in the song "I Ain't Got Time!" that says: "I've been kissing white boys since 2004."
He told Fantastic Man, "It's still such a grey area with people, which is cool with me. Even though I'm considered loud and out there, I'm private, which is a weird dichotomy. The juxtaposition of loud and quiet is weird."
When asked why he held off on discussing his sexuality, Tyler shared, "It's a literal question and the thing about humans is we hate not having an answer. We hate not being in the know. So people will bulls--t answers, make s--t up, instead of being just, like, I don't know. There are some things that are just unexplainable."
Basically, keep your dumb labels to yourself.