Drake Got Booed Off the Stage at Camp Flog Gnaw
These festival-goers were more than a little disappointed at Drake's performance at Camp Flog Gnaw music festival. Here's why he was booed off the stage.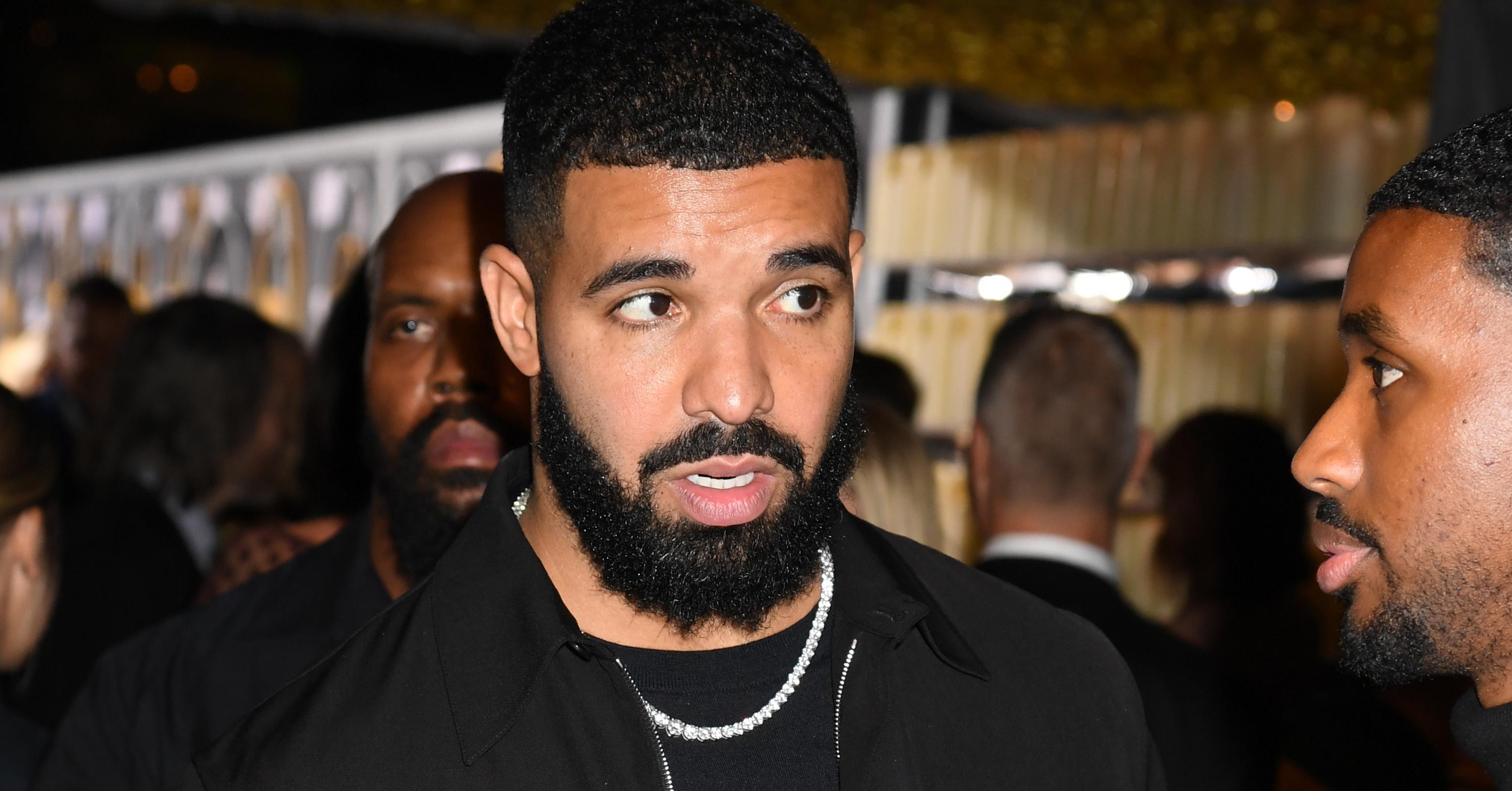 All of your cool friends and Instagram influencers are currently having the time of their lives at the Camp Flog Gnaw music festival. While you wish you were there, we're sure that rapper Drake no longer wishes he was.
In case you didn't see the videos floating around your Twitter feed, let's fill you in: Drake got booed off the stage at the music festival. Yes, that's right, the "Hotline Bling" singer was not welcomed on the stage.
Here's why he was booed off.
Article continues below advertisement
Why was Drake booed off the stage? Fans thought that Frank Ocean was going to perform instead.
Camp Flog Gnaw, the music festival created by rapper Tyler the Creator, did not release the headlining act for their festival before the date. Of course, that meant that fans were speculating exactly who was so important they had to keep their performance a secret.
Article continues below advertisement
Enter the rumors that it was Frank Ocean who was set to be the headliner. If it had been true it wouldn't have been surprising that his performance was kept a secret, since it seems like everything he's been doing lately has been kept very under wraps. Frank has been putting on a series of nightclub experiences called "PReP+" in different cities across the country, but he hasn't been announcing them until they happen, leaving them a surprise to most of his fans.
But it seems like Frank was too busy with his "PReP+" parties to perform since it was revealed that Drake was actually the headlining act. We don't know what's so special about Drake to keep his performance a secret, but Tyler the Creator apparently thought that was the right move.
Article continues below advertisement
Fans were so upset, Drake ended his set early.
Those in attendance at the festival had no problems making their disappointment in the headlining act clear. When Drake took the stage, he was met with a chorus of boos instead of cheers, which can't be a promising thing to meet when you're about to perform.
Throughout his set, fans continued to boo, forcing the rapper to stop and ask the crowd if he could continue.
Article continues below advertisement
"Like I said, I'm here for you," Drake said. "If you want me to keep going, I'll keep going." But these festival-goers weren't having any more of it. They met his proposal with cheers of "We want Frank," leading Drake to exit the stage 20 minutes earlier than his set was planned to end.
"It's been love," he said. "I go by the name of Drake, thank you for having me."
Yikes. We can't imagine what that must be like.
But, much to the disappointment of those in attendance, Frank never made an appearance. And people were really upset about it.
Just watch any number of the reaction videos posted to Twitter when people realize that removing Drake still didn't produce Frank. As listeners were finally beginning to depart from the stage, you could hear on guy audibly scream "Nooooooo!"
We shouldn't really need to say it, but don't believe everything you read on the internet — you might be just as disappointed as these fans were.