'Sonic Superstars' First Impressions — A Challenge in Pacing
Sonic fans know the blue hedgehog's games are all about going fast — but if you want to succeed in 'Sonic Superstars,' you'll have to slow down a bit.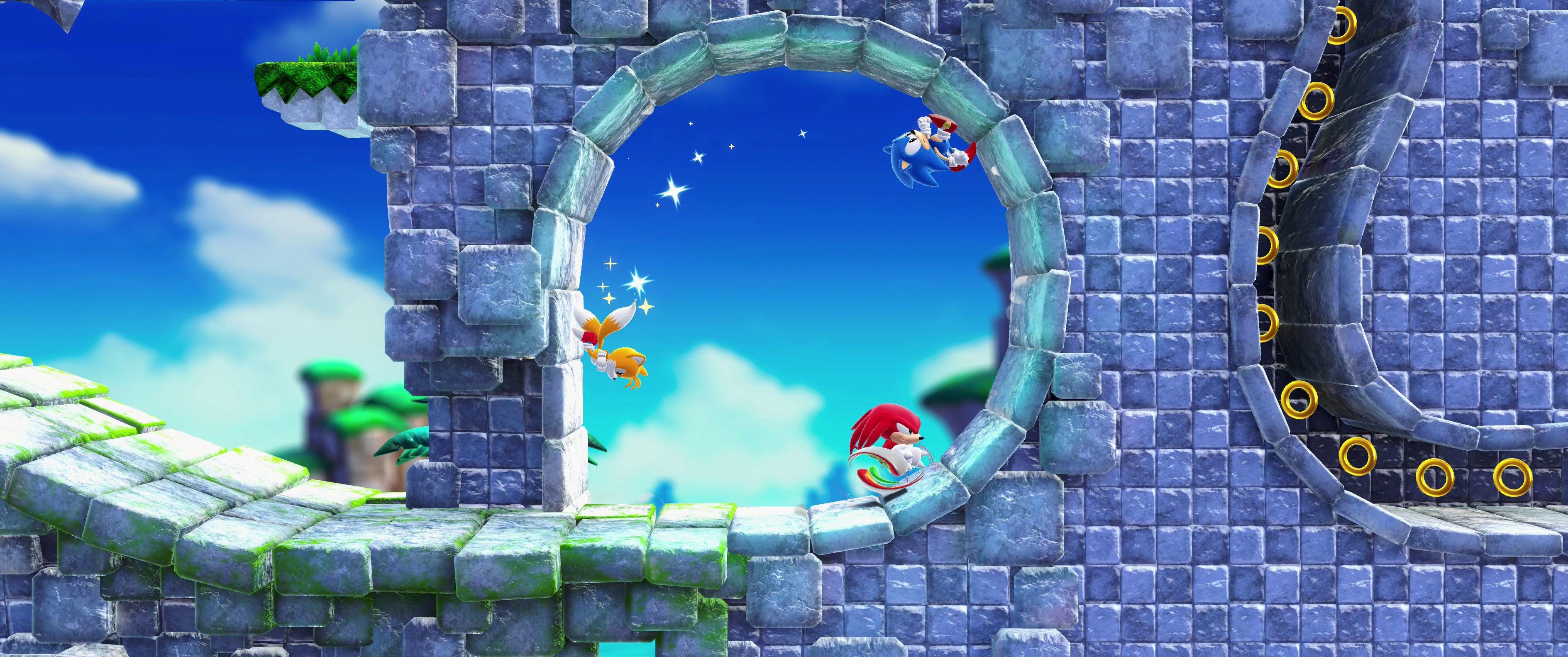 Fans of a certain speedy blue hedgehog have had no shortage of new content in recent years — not only did Sonic Frontiers impress plenty of fans (though admittedly not all of them), but Sonic Origins Plus brought plenty of the original games from the SEGA Genesis to consoles. In addition to these exciting titles, SEGA is also releasing Sonic Superstars, another 2D platformer, this year.
Article continues below advertisement
Ahead of the game's fall release, Distractify was invited to a SEGA preview event, where we sampled a taste of some of the levels available in Sonic Superstars. Here are our first impressions.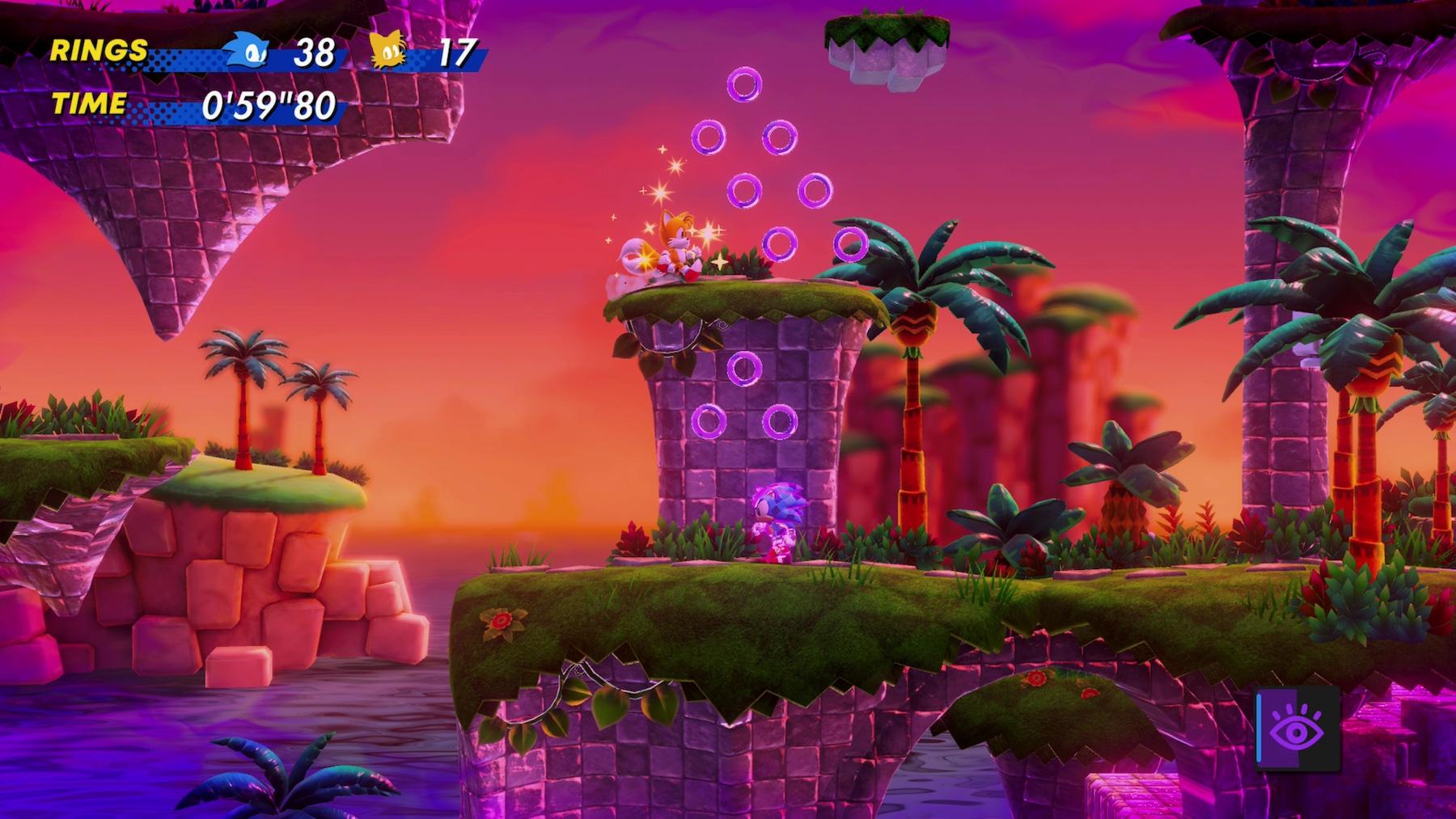 Article continues below advertisement
Speed is only part of the play in 'Sonic Superstars.'
Sonic Superstars is a 2D platformer that will be a challenge even for the most experienced of Sonic fans. While it's tempting to zoom through the different courses as quickly as possible, using the characters' speed to your advantage, you'll want to keep strategy in mind too.
The game's visuals are a significant upgrade from previous installments, bringing a modern art style to the well-loved franchise while curating unique and exciting levels to navigate.
Admittedly, one of the greatest parts about previewing games (especially previewing multiplayer games) is getting to play a new title with someone new. Not only do I get to experience a title for the first time with someone who has also (oftentimes) never played before, but I get to experience a stranger's co-op style as well for the first time.
Let's just say my co-op experience with Sonic Superstars involved a lot of laughing and a lot of restarting.
Article continues below advertisement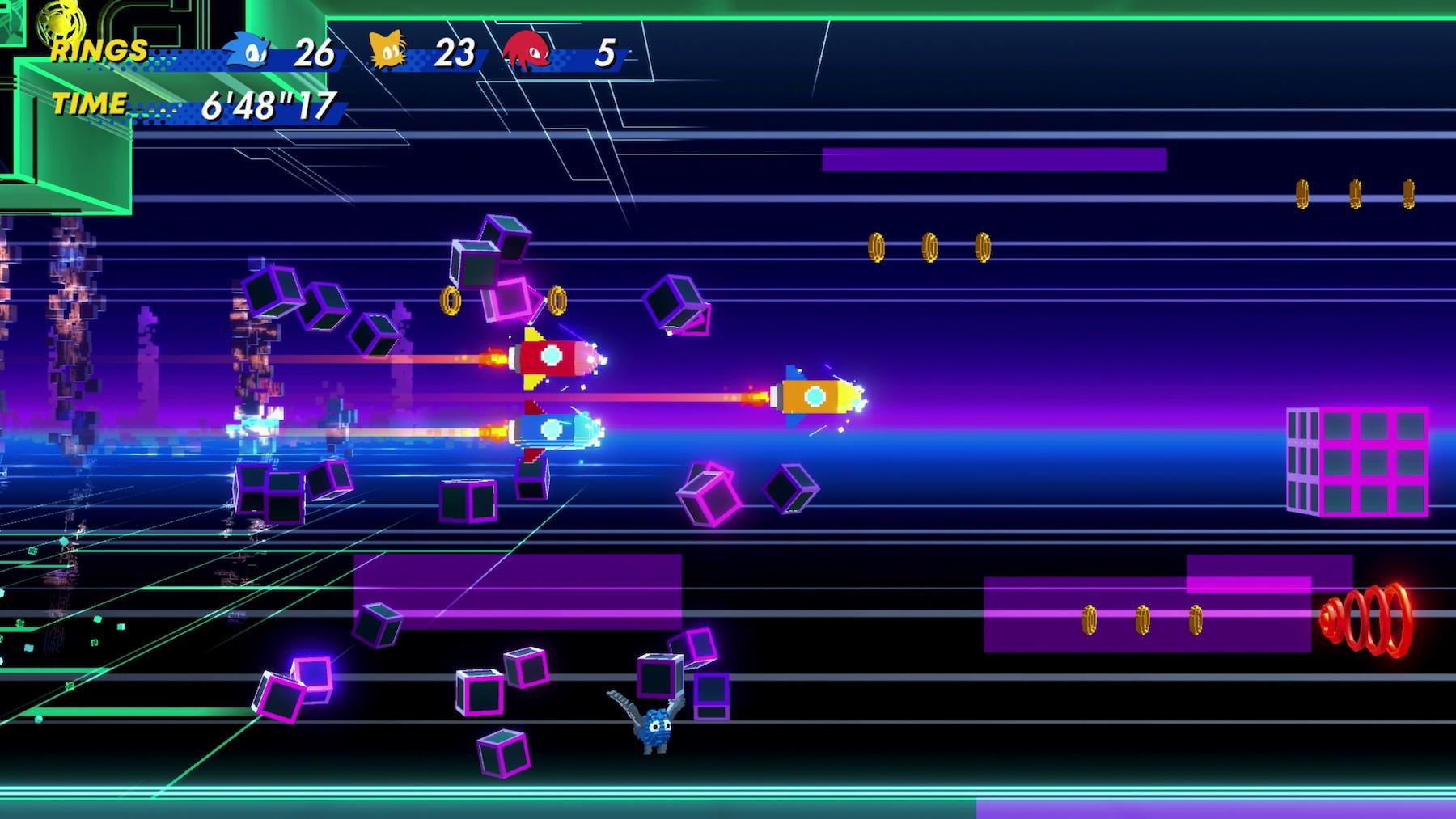 As my partner and I raced through the courses, starting with one of the easier ones, the details of the landscapes would blur together. Should one player move faster than the other, it adjusts who controls the camera frame as needed, pulling those lagging behind without hesitation. Unfortunately, this is where some of the issue lies, as a successful playthrough with friends requires constant communication, and you'll have to hold your need for speed to do it right.
Article continues below advertisement
But while the game is still a 2D platformer, SEGA had fun with it. There are portals that will transport you to other levels to find Chaos Emeralds; you'll toggle between the foreground and background using the environment to your advantage; certain areas will also change Sonic and friends' shapes depending on the challenge. One level I zoomed through as a rocket, while another had me transformed into an octopus, going from speeding to swimming in an instant.
Article continues below advertisement
There's also a whole host of new abilities to play with as you unlock each of the emeralds — though it's easy to overlook them when zipping through a course. But if you're attempting to unlock everything this game has to offer, this is where the replayability comes in.
The game plays with all of these interesting and dynamic elements, though it may hinder its multiplayer mode more for those hoping for a fun co-op experience.
But as is the case with Sonic games, this is part of its charm. The balance between speed and strategy — reacting quickly but not speeding so fast you're not given time to react — is what attracts players to the blue hedgehog-led franchise. Sonic Superstars brings that formula to a new co-op 2D platformer, but players will only get everything they're intended to get out of it if they make sure to slow down from time to time and check in with their Player 2 along the way.
Sonic Superstars will release on Oct. 17 for PlayStation 4, PlayStation 5, Xbox Series X/S, Xbox One, Switch, and PC.