Sonya From 'Total Divas' Is Still With Her Girlfriend — but Did They Move in Together?
Are Sonya and Arianna still together from 'Total Divas'? An update on their relationship status and if the two decided to take the next step.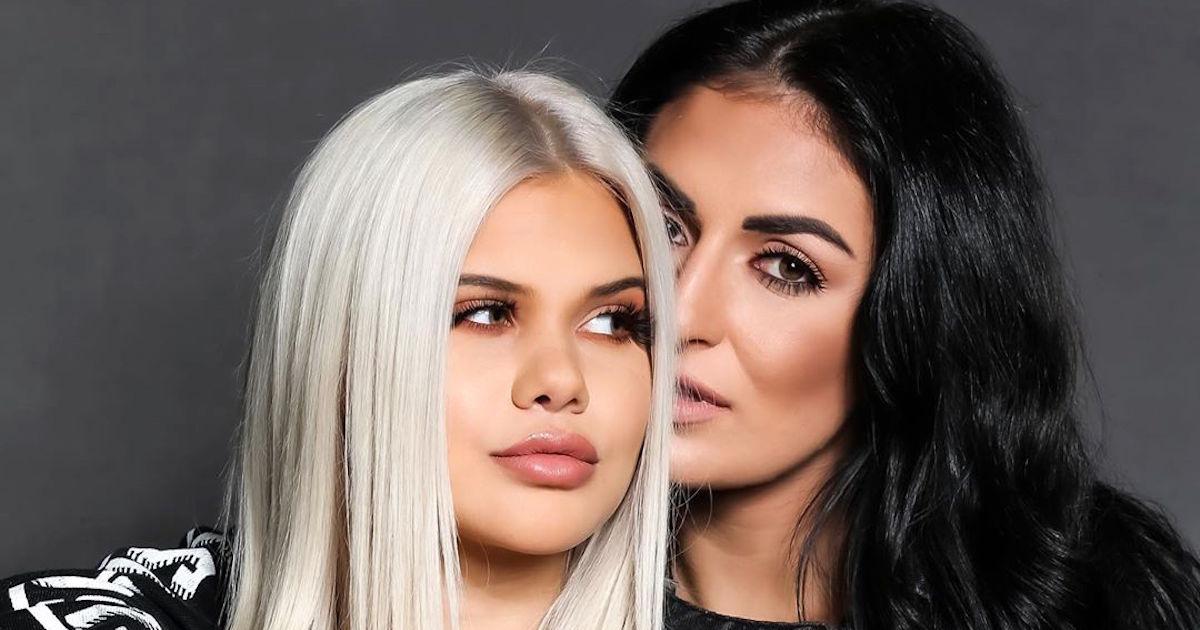 Though E!'s Total Divas showcases the brutality of the WWE wrestling world, it also gives us a glimpse into the personal lives of its stars too. Daria Berenato aka Sonya Deville is the first openly gay female wrestler for WWE, and she's detailed her relationship with Arianna Johnson on the show. The two have taken steps to get more serious, including considering moving in together.
Article continues below advertisement
But, the two have broken up before and gotten back together, which makes Sonya concerned about moving too quickly with her girlfriend. Are Sonya and Arianna still together from Total Divas? We have the scoop on their past breakup, their current relationship status, and their dilemma about moving in together on the show.
Article continues below advertisement
Are Sonya and Arianna still together from Total Divas?
We've seen a lot of breakups and make-ups on Total Divas, but Sonya and Arianna are still coupled up currently. The cute pair posted pictures of their coordinating Halloween costumes, and they've also been posting PDA-filled content.
But, things haven't always been perfect for the couple. Their split was detailed on an earlier episode of the show, and they discussed how busy work schedules almost kept them apart.
"You could be the girl for me," Sonya sweetly said to Arianna when the two discussed getting back together on the Oct. 8 episode of the show. "I'm like, 'She gets what I do, she's not jealous, she's secure with herself, that's so hard to find sometimes.' That's the main reason I'm attracted to you. That's the reason I want to be with you."
"I think that we actually had to take the time apart to realize that we missed each other," Arianna agreed.
Article continues below advertisement
Though the couple appears to be stronger than ever, they're left with the decision of whether or not to move in together on the show. Arianna's mother called Sonya to pressure her into looking at homes to share with Arianna.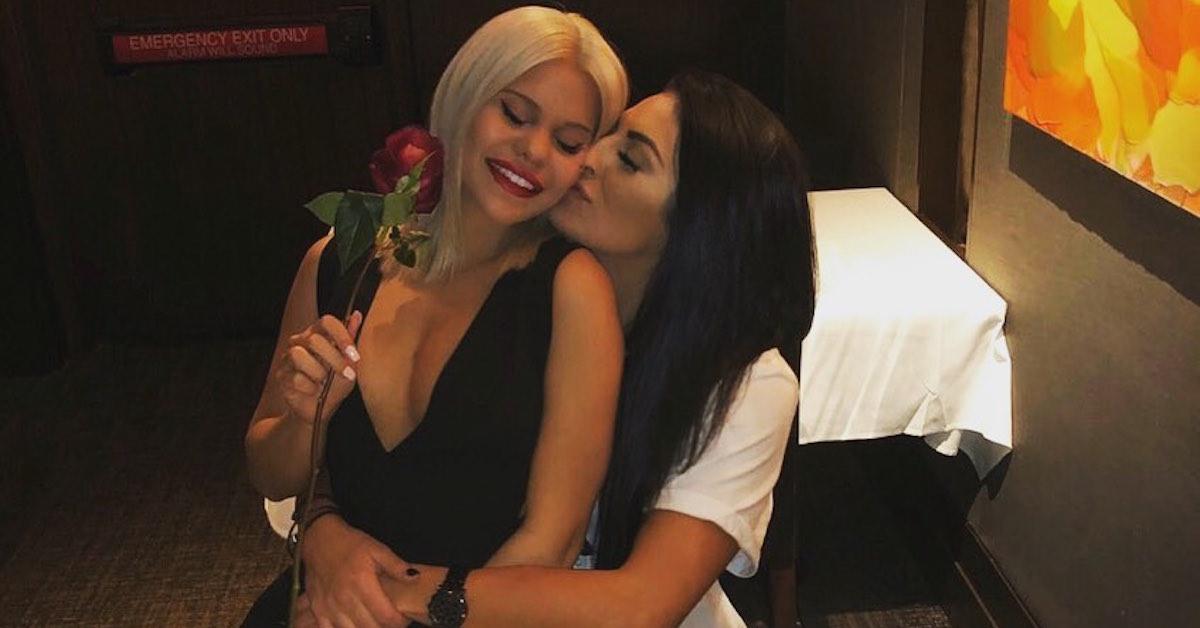 Article continues below advertisement
Sonya felt pressure to move in with Arianna.
In a clip released ahead of the Oct. 29 episode of Total Divas, Sonya isn't sure whether or not it makes sense to look at homes in Tampa, where Arianna's family lives.
She takes a phone call with Deanna, who is Arianna's mother, and she soon feels overwhelmed with taking the right next steps in their relationship.
"I live in Fort Lauderdale, and Arianna's mom is a realtor," Sonya says in the teaser clip. "And, she is always, always, always suggesting that I move to Tampa."
Article continues below advertisement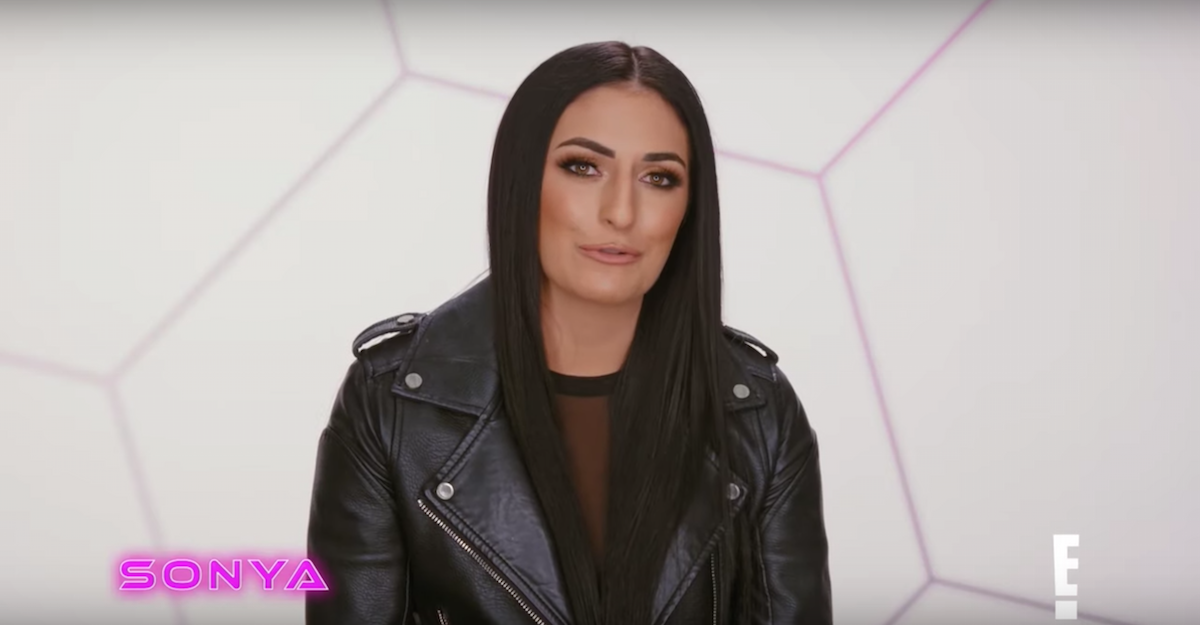 "I care a lot about Arianna, but I just don't want to rush it. It's like this infamous thing that lesbians are known for moving so fast," she continues in her confessional. "Like, they meet each other one day and three months later they buy a house together. I've been guilty of it a couple of times in the past. I'm 25 years old and I've lived with two women already. I just want to take it slow and be smart."
Article continues below advertisement
"I do definitely, eventually want to move in together," Sonya says to her Total Divas co-star, Carmella.
"Let's just walk before we run," Carmella responds.
"For real, for real. I don't want to make that mistake with her because I actually do care about her," Sonya says.
It's unclear yet whether or not the two took that next step, but the house hunting drama will be explored on the show.
Total Divas airs on Tuesdays at 10 p.m. on E!