The Internet Just Rediscovered Bernice on 'South Beach Tow' and We're Here for It
A viral tweet featuring an iconic 'South Beach Tow' scene featuring Bernice has generated renewed interest in the TruTV show. What she's up to now.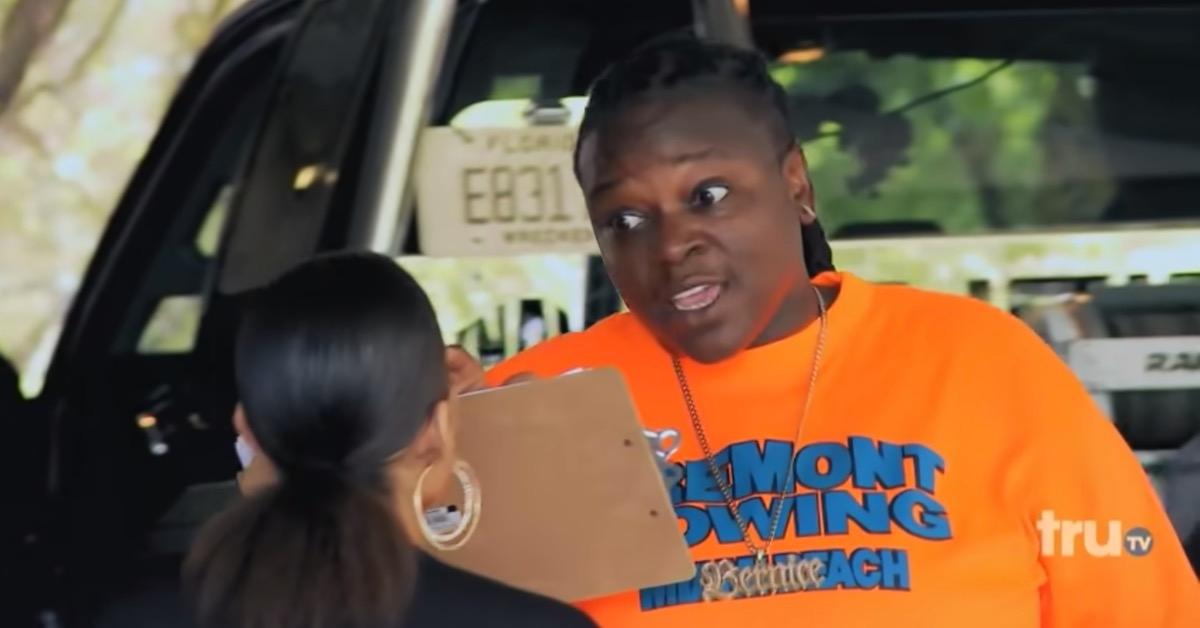 It's been five years since a new episode of South Beach Tow aired on TruTV, but thanks to a now-viral tweet, people are rediscovering the "reality" show or learning about it for the first time. And with good reason since the clip that was highlighted in the tweet showcases the series' most iconic figure, Bernice, in her most iconic moment.
Article continues below advertisement
Bernice has a lot of bad-ass moments on South Beach Tow, but the most unforgettable was when she got hit by a car in an above-ground parking structure, knocking her from the second story to the ground below — and then she gets up and punches her way into the car to get her revenge on the driver.
Article continues below advertisement
Who is South Beach Tow's Bernice — and where is she now?
Bernice's real name is Lakatriona Brunson, and like her alter ego, she's a force to be reckoned with. Aside from being a breakout star of this almost forgotten TruTV show, Brunson, known as Kay-Kay to friends, is a physical education teacher and football coach for Miami-Dade County Schools.
In fact, she became the first female head coach in Florida when she took on leadership for the Generals of Miami Jackson Senior High School. She currently works for the PE department at Miami Central.
Article continues below advertisement
Lakatriona herself actually came up in Miami-Dade athletics as a track and basketball star for Miami Northwestern. After high school, she went on to play basketball at Tennessee State University, where she also obtained a BS in Health and Physical Education/Fitness. Obviously, her career did have a bit of a detour from education, though, as evidenced by her time on South Beach Tow.
Article continues below advertisement
So what's the deal — was South Beach Tow real or scripted?
OK, if you've watched the clip of Bernice that's making the rounds, you've probably already questioned the "reality" of the so-called reality show. A disclaimer at the end of the show says "the stories portrayed in this program are based on real events," but what plays out on screen is definitely not a documentary filmed in real time.
That explains why the two women having their car repossessed by Bernice in this iconic clip are clearly miked and don't have their images obscured — I mean, who would sign a release for that?! There is a real Tremont Towing company in Miami Beach, however, and many real employees participated in the show, which helps to explain how bad some of the performances are (sorry, Dave, but we have to call it like we see it).
Article continues below advertisement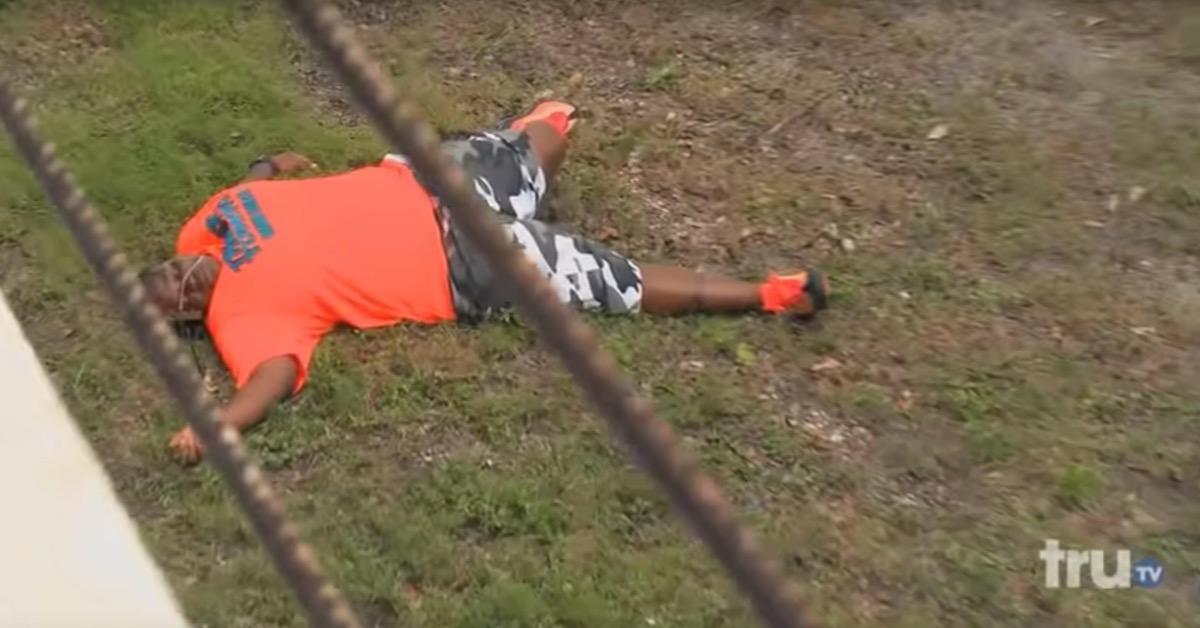 Where can I watch South Beach Tow?
Unfortunately, South Beach Tow is no longer airing, but if you're dedicated to seeing it and don't mind paying for the privilege, you can purchase episodes on several streaming services, including Amazon Prime, YouTube, iTunes, and Google Play. But perhaps renewed interest in Bernice's exploits will inspire TruTV to rerun the series!
Four years ago, there was lukewarm support for a Change.org petition to bring the show back, but now that more people are becoming aware of it, who knows? Stranger reboots have happened!