South of the Border Conspiracy Theories: Drugs, Gambling, Money Laundering, and Ice Cream
The popular I-95 roadside attraction South of the Border is home to several conspiracy theories, depending on who you ask. Many have called it "creepy."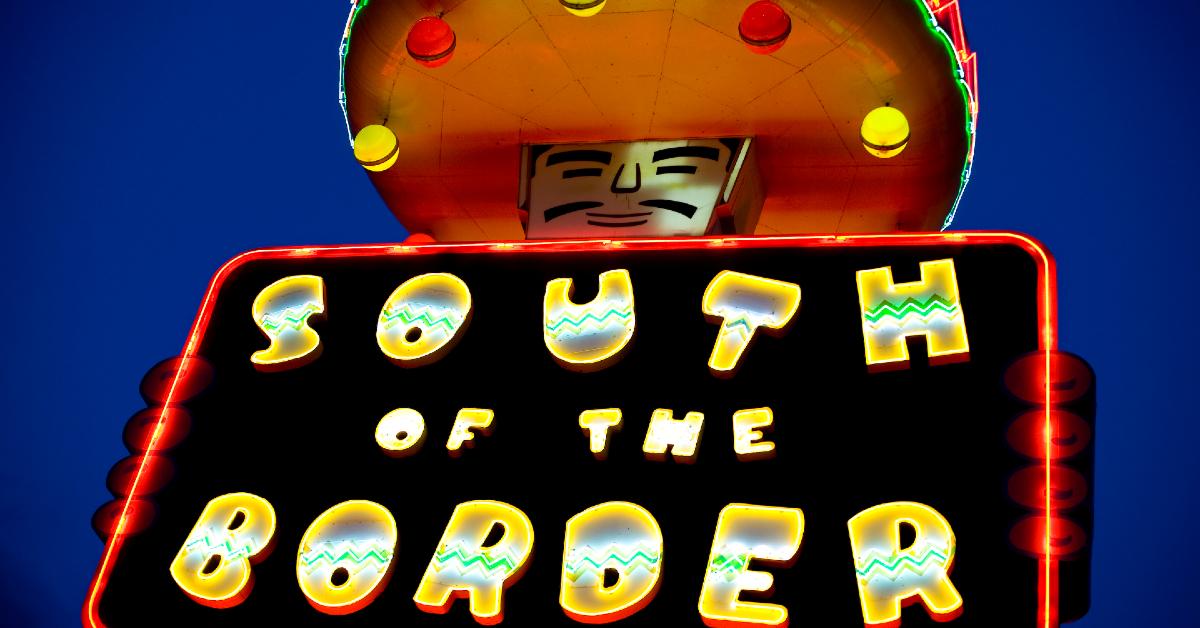 Anyone who spent a considerable amount of time road-tripping up and down the east coast has probably stopped at, or at least seen, the popular roadside attraction South of the Border. Hailed as "home of America's favorite highway oasis and gateway to the southeast," it's a spot for weary travelers to get out and stretch their legs before heading up north, or down south, to wherever they're driving from, located right at the intersection of I-95 and US 301/501.
It's also fodder for several conspiracy theories, which at first doesn't seem to make sense.
Article continues below advertisement
It looks like something ripped straight out of a movie where the main characters get involved in some kind of mess that ends up becoming the best scene of the flick.
There's a variety of dining options, hotels/motel rooms, places to shop for souvenirs and clothing, and things to do like checking out reptiles, hopping on some carnival rides, or climbing the "Sombrero Tower" and arcade for a photo op.
Article continues below advertisement
But today, there are folks who've got their fair share of conspiracy theories about South of the Border.
Most of these conspiracies have to do with folks' perception of the roadside outpost in recent years, like this Trip Advisor review that calls the area "creepy and scary."
Their recounting of their South of the Border experience also sounds like something out of a movie, but more like No Country for Old Men and less like some coming-of-age road trip indie flick with a poster covered in graphics of laurels.
The traveler said that the place was "pretty much deserted" when they stopped to switch drivers for their trip and after getting out of their vehicle, a "nasty-looking SUV pulled up RIGHT beside" them and "two creepy guys got out." The user said that they thought they were going to get mugged, so they didn't hesitate to get inside of their whip and peel out of there.
Article continues below advertisement
While they added that there was a security guard present in the parking lot, it did little to temper their opinion of the place. Numerous other folks who gave low marks the attraction, like one Trip Advisor user who stopped there in the summer of 2023, said that they area didn't feel safe and that many of the accommodations felt outdated. Someone else added, "Doesn't seem to be in a good, safe neighborhood. It looks rundown and rather old."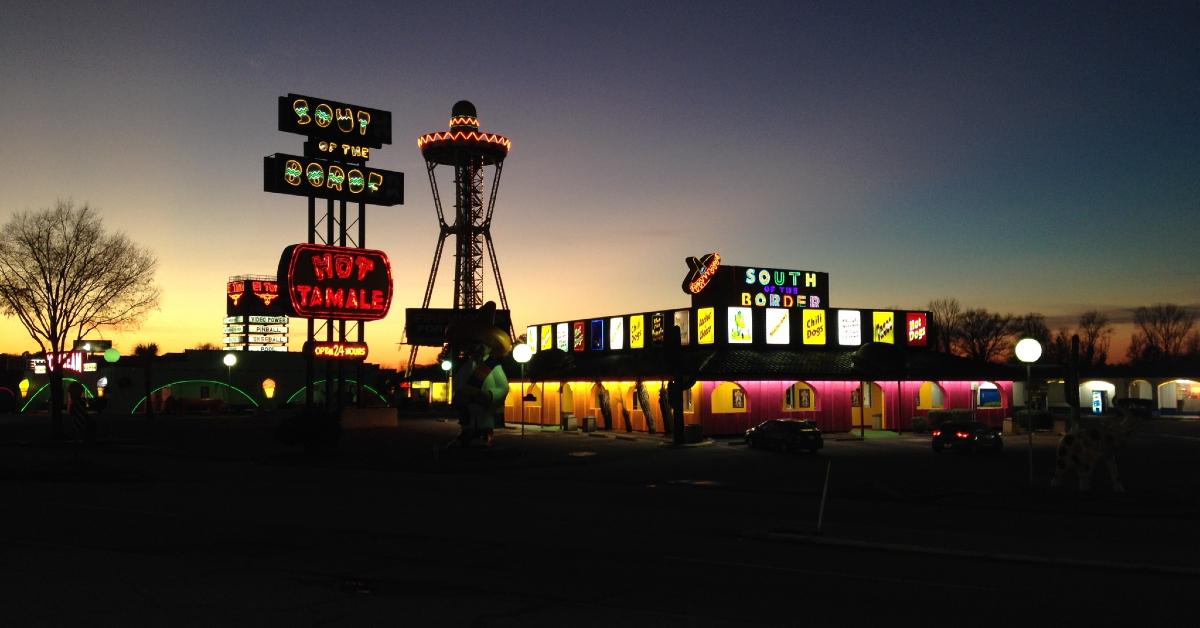 Article continues below advertisement
The physical state of the roadside attraction has led some folks, like this Redditor, to speculate that the place is actually a money-laundering business. They questioned why the place always appears to be deserted but still manages to employ a full staff even though there aren't any paying customers around.
There was another person who said that they were well aware of drug deals/exchanges that occurred on site there: "A drug front? Possibly, but I know of multiple people who would stop there back in the day to transfer large amounts of marijuana and cocaine ... that's just what I know of."
Article continues below advertisement
One commenter with a now-deleted Reddit account wrote in response to the post that there was a University of South Carolina graduate who dedicated their thesis to South of the Border, stating that the owner of the attraction constructed a series of secret/hidden rooms.
Article continues below advertisement
According to Koser's thesis "Pedro" is the attraction's mascot: a large sombrero wearing man gripping a sign alerting travelers to their arrival at the location, and that outpost was founded in 1950 by beer distributor Alan Schafer, which started as a stand to shill brewskis to folks in North Carolina and then grew into a rest stop for road travelers.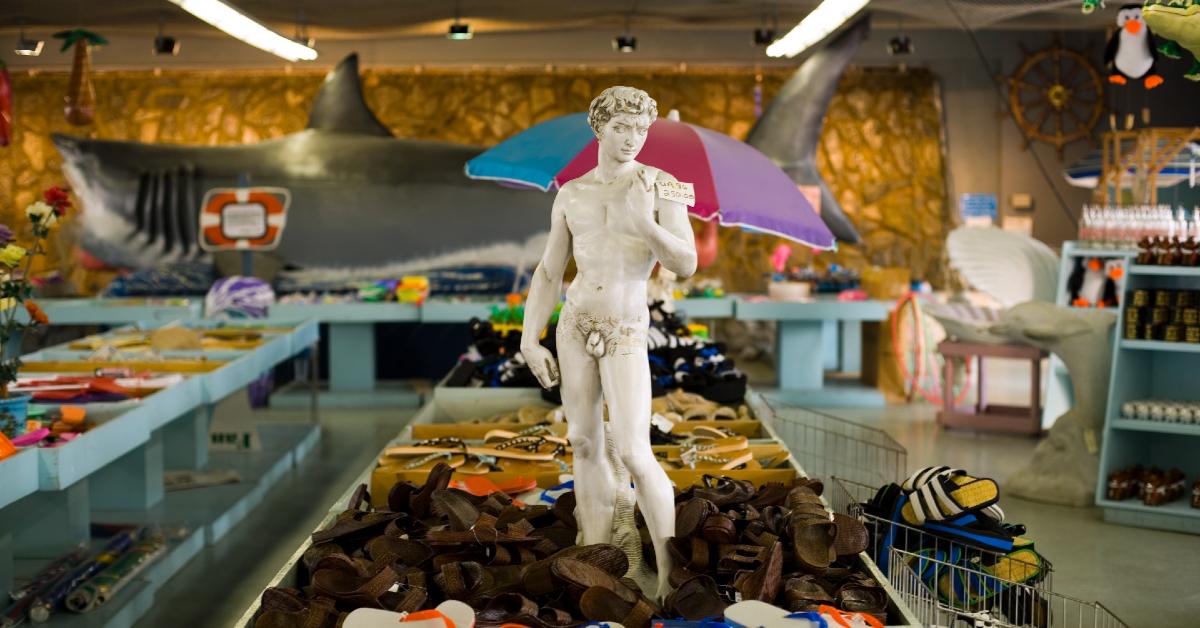 Article continues below advertisement
Whether or not the speculation about Schafer's mob/criminal ties has any merit to it is up in the air, but that hasn't stopped waves of TikTokers and other social media users from being intrigued by the vacant area.
But there are those who have remarked that South of the Border isn't always a desolate assortment of sad road attractions no one seems to visit anymore.
Article continues below advertisement
The money-laundering claims made by the Redditor also seemed to be supported by claims made from TikTokers who think that the outpost is a retail front meant to cover other not-so-legal revenue streams, pointing to vaguely priced stickers that sell for 5 to 10 cents, but appear as if they're going for $5 or $10, as one example of how South of the Border could be cooking the books.
Article continues below advertisement
The same TikTok repeated the idea that drug trades are occurring frequently at South of the Border, given that it's the halfway point between New York and Florida. It's not difficult to imagine that drug runners getting cocaine from down south and running it up north, and northerners acquiring opiates/heroin from the port cities in New York and New Jersey, are meeting up at the in this area for the trade of illicit substances.
Another TikTok user and South Carolina resident who said that they regularly stop at South of the Border while on road trips recounted a strange experience they had while traveling to an anime convention that had him realize what he thinks the "real" South of the Border conspiracy is: It's home to an illegal gambling ring.
Article continues below advertisement
He said that he and his partner usually frequent South of the Border because it has clean bathrooms and ice cream but on this particular occasion they wanted to try and use the internet cafe on location. After following a series of signs leading to the location, he says that they arrived at a suspicious-looking door with a camera located right outside of it.
Article continues below advertisement
The traveler adds that he had to be "buzzed" in to get access to the cafe, saying: "When he stepped in it was not an internet cafe. It was a video slot place, basically it was a casino. And I guess this is the part where I have to say that casinos are illegal both in North and South Carolina."
He added, "This has been years since so I have no idea that the place is still there but I am not going. I'll still stop for ice cream though, and the clean bathrooms."
Article continues below advertisement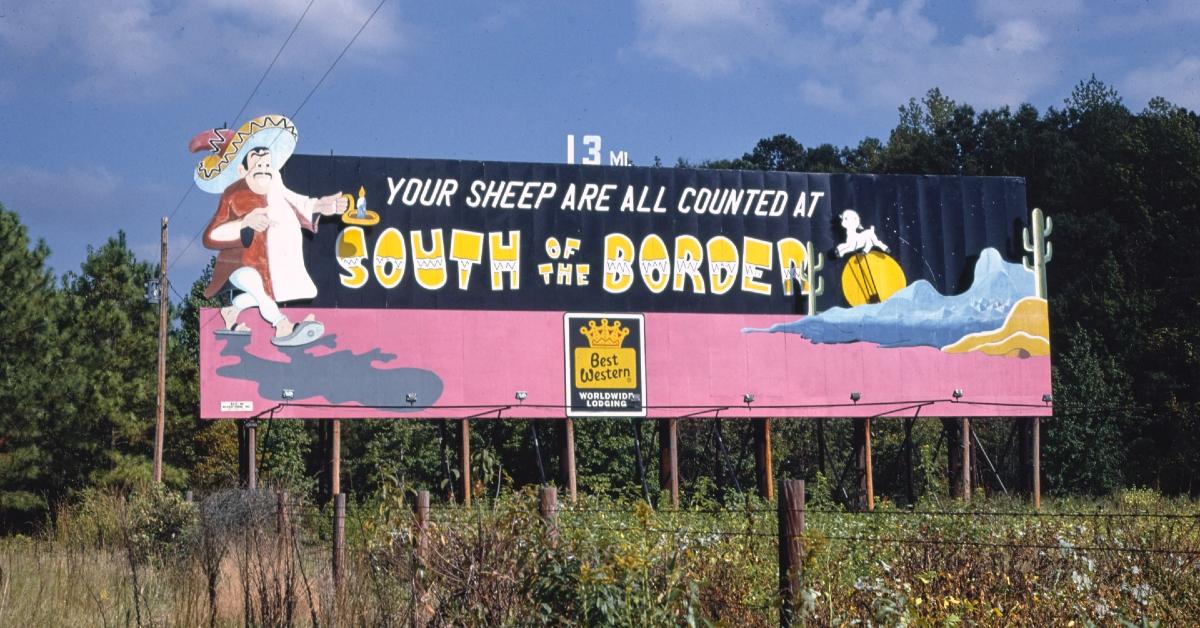 So depending on who you ask, South of the Border is either a legitimate roadside attraction that has just seen better days, or folks think it's a money-laundering front where drug deals regularly take place along with illegal gambling rings so you can blow the money you just made on moving some blow.