"It's Just Southern Parenting": Couple Says Their Family Co-Sleeps Together, Sparking Debate
The Deal family, a family of four who are popular on TikTok, used to all sleep in a king bed together. Now, their eldest has her own bed next to them.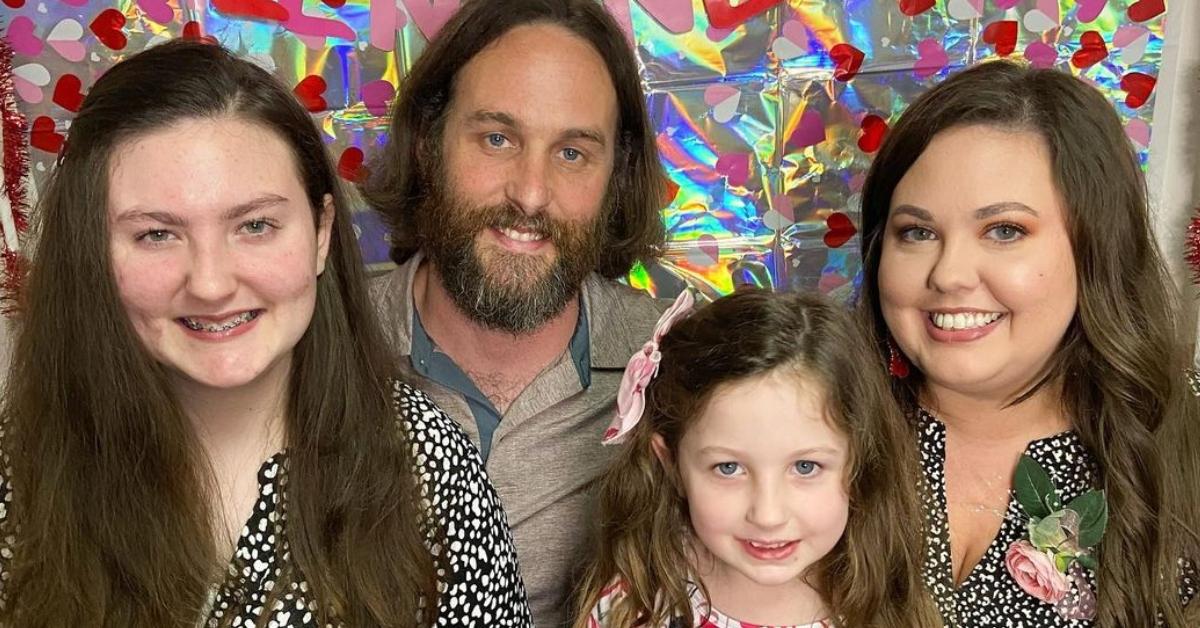 What happens in your home is your business, but when you decide to share it online, expect there to be friction.
Brandon and Meagan Deal from Dothan, Ala., are parents to two daughters, McKenzi and Sarah Grace. They also had a son, the late James Mitchell, who they tragically lost to stillbirth.
Article continues below advertisement
Over two million people follow @deal_family on TikTok and over 300 thousand are subscribed to The Deal Family YouTube page. The couple is popular for their funny and relatable parenting videos as well as those made with their daughters.
One thing Brandon and Meagan haven't shied away from telling their followers is that they co-sleep with their two daughters. It's a constant topic of discussion on the family's social platforms, and you bet that naysayers have been quick to leap into their comment section.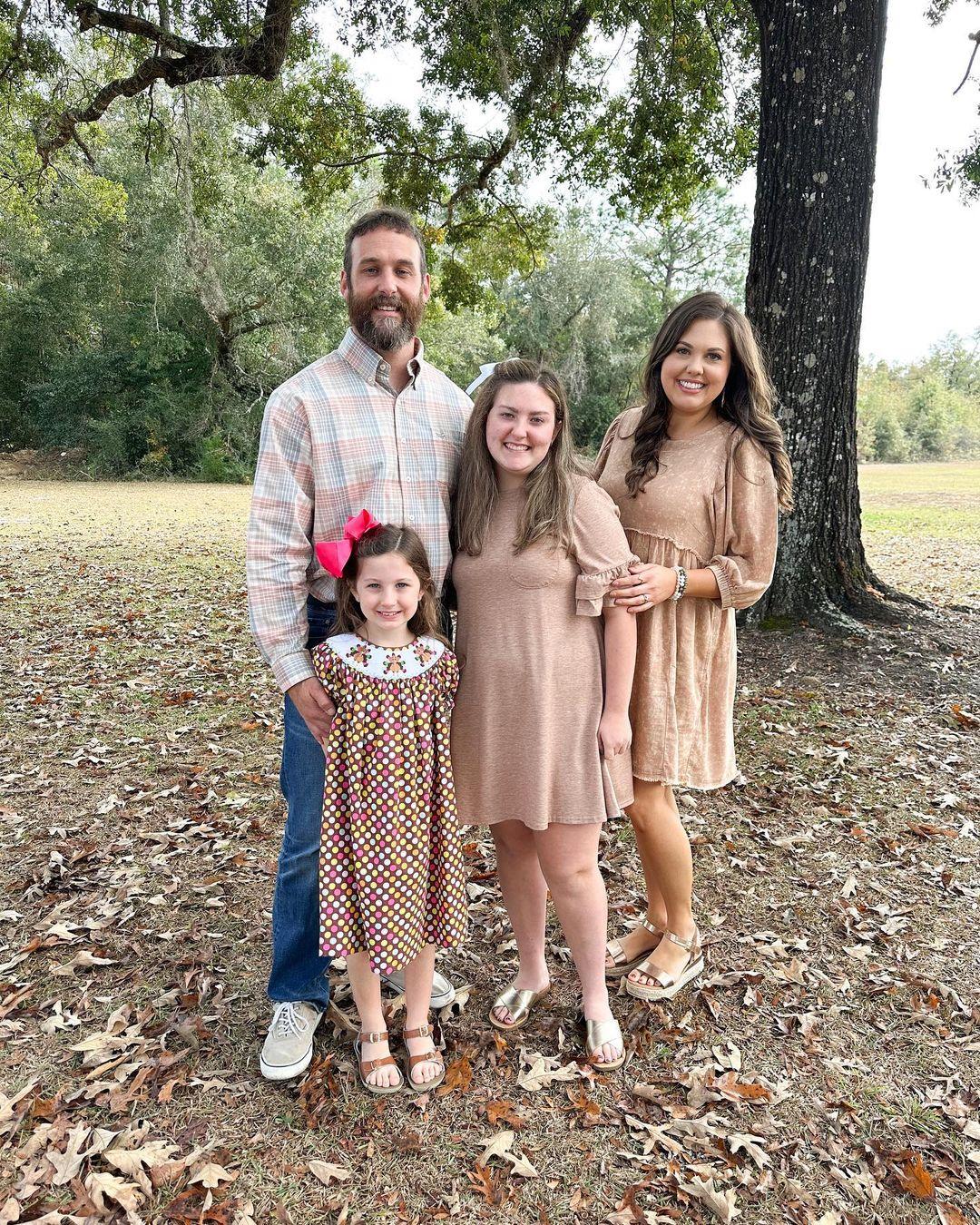 Article continues below advertisement
This dad says he and wife and their two daughters all sleep together in the same bedroom.
Richard Deal took to TikTok in October 2023 to discuss the logistics of how he, his wife Meagan, and their two daughters share the same bed.
"So when people find out that we're a co-sleeping family, they think we all pile up on one bed. That is not the case," Richard explains as he walks into the bedroom.
"Let me show you how it goes. So this is our king bed. I sleep on that side," he says motioning to the far right of the bed.
Then he points to the middle, noting that's where Meagan sleeps. Next to Meagan sleeps Sarah Grace on the far left side of the bed.
Article continues below advertisement
Richard then pans his phone to show a twin-size bed lying horizontally at the foot of their king, explaining that "is where McKenzi sleeps."
"You might say, why does she sleep there?" he asks. He then approaches his eldest McKenzi, who is deaf, and lets her answer for herself. "I don't know, it's a little safer," she says.
Article continues below advertisement
McKenzi, who is 12 years old as of writing, previously used to sleep in the bed with mom, dad, and her younger sister Sarah Grace, but has since graduated to the twin-size bed that borders their king. In a TikTok video the family filmed in 2021, viewers see that McKenzi has her own separate room, but after trying to sleep in there, she says to the camera "I don't feel safe in here," and dashes over to her parents' room and cuddles up with everyone.
Article continues below advertisement
That said, given that now Sarah Grace, who is 6 years old as of this writing, is getting older, Richard admits that she may get too big and want to sleep in a different bed, but still in the same room. "We'll figure it out when we get there," he says, implying that they might need to move another twin-size bed into the room.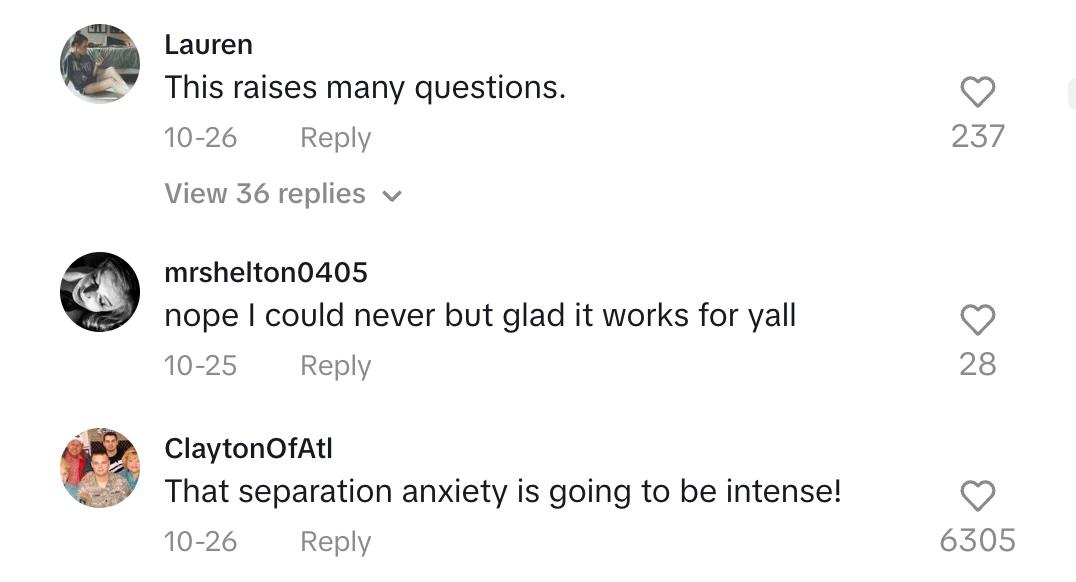 Article continues below advertisement
In the comment section of Richard's video, many began to share their thoughts. "That separation anxiety is going to be intense," wrote one user.
"This is scaring me. I can't get my 4-year-old out of our room," another user commented.
Others seemed curious about Richard and Meagan's sex life. "OK so what you do when you want to get it on?" posed one user.
However, the majority seemingly approved of the Deal family's co-sleeping arrangements and shared some of their own.
"We were a co-sleeping family all in a king-sized bed until my kids were 9 and 12. It is a normal Southern thing. I just felt more safe for all of us," one person wrote.
(On a related note, Richard actually told Insider the same thing when asked about his family's co-sleeping routine, referring to it as "Southern parenting.")
Article continues below advertisement

One mom wrote in the comments section that her kids co-slept with her and her husband when they younger. She also admitted that her 36-year-old daughter still sleeps with her dad from time to time.
Article continues below advertisement
Another mother shared that her kids co-slept with her on-and-off during their childhoods, but it seemingly didn't cause any separation anxiety issues when they went off to college.

Article continues below advertisement
Other users noted that they have a similar co-sleeping arrangement to the Deal family's. "We co-sleep like this. My husband and I in our king bed with three twin mattresses on the floor where our kids sleep. We aren't interested in changing it," read one comment.